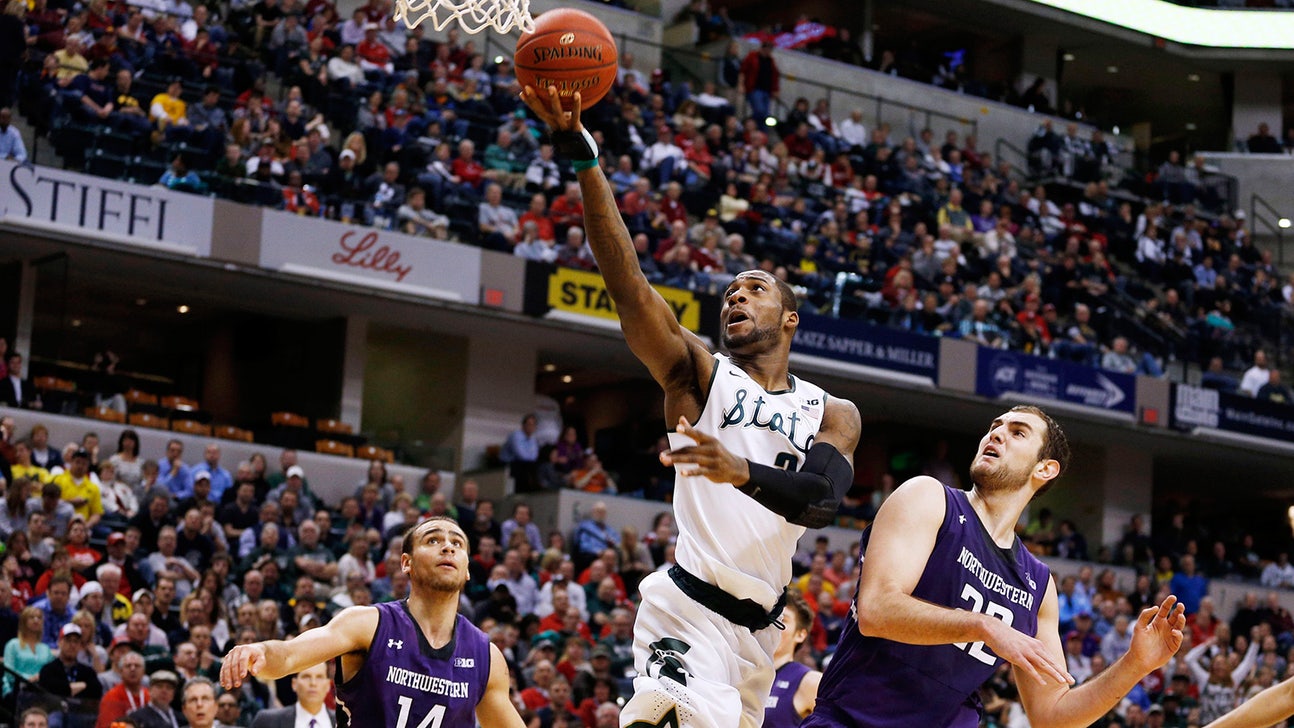 Spartans cruise past Wildcats
Published
Mar. 14, 2014 10:51 p.m. ET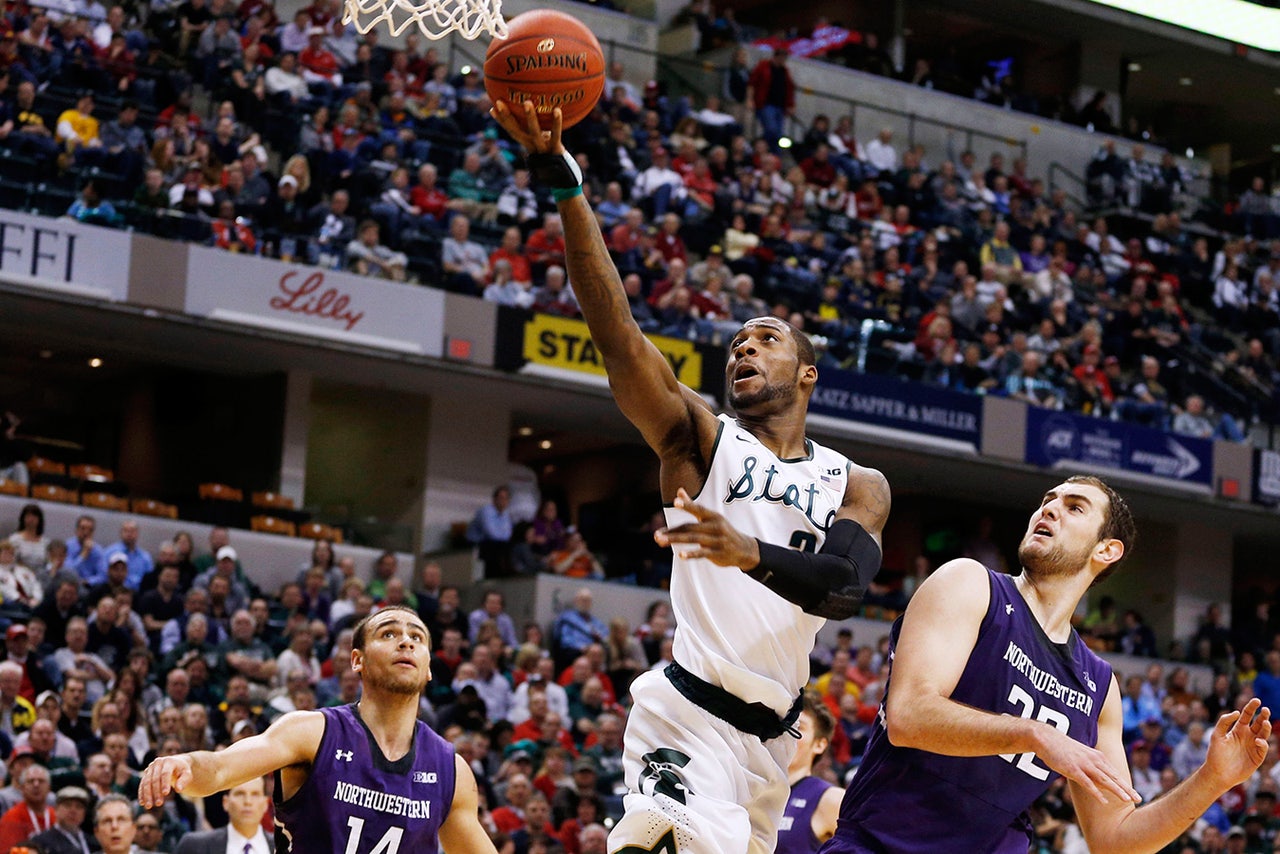 Michigan State has badly needed a break for the last two months.
Northwestern gave them one.
By upsetting Iowa in the Big Ten tournament's first round, the Wildcats provided the perfect opponent for a Spartan team trying to get things back together after a injury-filled winter. Michigan State was able to play a low-tempo game against a team without any significant offensive weapons and cruise to an easy 67-51 victory.
The Spartans, who face Wisconsin in Saturday's semifinal, led by 24 with five minutes to play before taking their foot off the gas pedal. That was understandable, given the 17-hour break between the end of the Northwestern game and tipoff against the Badgers.
"We were really good defensively for the first three quarters of the game," Tom Izzo said on the Big Ten Network postgame show. "We got a little sloppy at the end, but you have to give Northwestern a lot of credit. Chris (Collins) has done a great job, and that's going to be a very good team."
Izzo joked before the game that he had sworn off talking about injuries for Lent, but he knows that he has gotten his full roster back at the perfect time. While Adreian Payne's ankle and Keith Appling's wrist aren't 100 percent, they are able to contribute at a high level, while Branden Dawson is fully recovered from his broken hand.
"This is as healthy as we're going to get, so let's just play ball," Izzo said.
With all the injuries, Michigan State went from 18-1 to 23-8 and saw their probable NCAA seed drop from a No. 1 to a No. 5, but a big run in the conference tournament would be huge for their momentum going into March Madness.
"Our whole focus this week was working on ourselves," said Indianapolis native Gary Harris, who finished with 13 points and seven rebounds. "We needed to get our timing back down and get our chemistry right. We haven't been playing defense the way we are capable of playing, but we did a great job tonight."
A lot of that comes from the return of Dawson, who triggered Michigan State's late-season struggles when he punched a table in frustration. Friday, he had 16 points and nine rebounds, with six coming on the offensive glass. The Spartans grabbed 46 percent of their own missed shots, effectively giving themselves three possessions for every two of Northwestern's.
"There are so many more things we can do when Branden is on the floor, because he is so good at both ends," Izzo said. "With him out there tonight, our defense looked like the team that I'm used to coaching, as opposed to the team I've been coaching for the last month."
Now the Spartans face Wisconsin, the school that seems to await them at so many big moments in both football and basketball. In the teams' only meeting this season, the Badgers won 60-58 over a team missing both Dawson and Appling.
"Ever since I got here, it seems like we always play close games against Wisconsin," Harris said. "I doubt it is going to be any different tomorrow. It's going to be another great game."
---