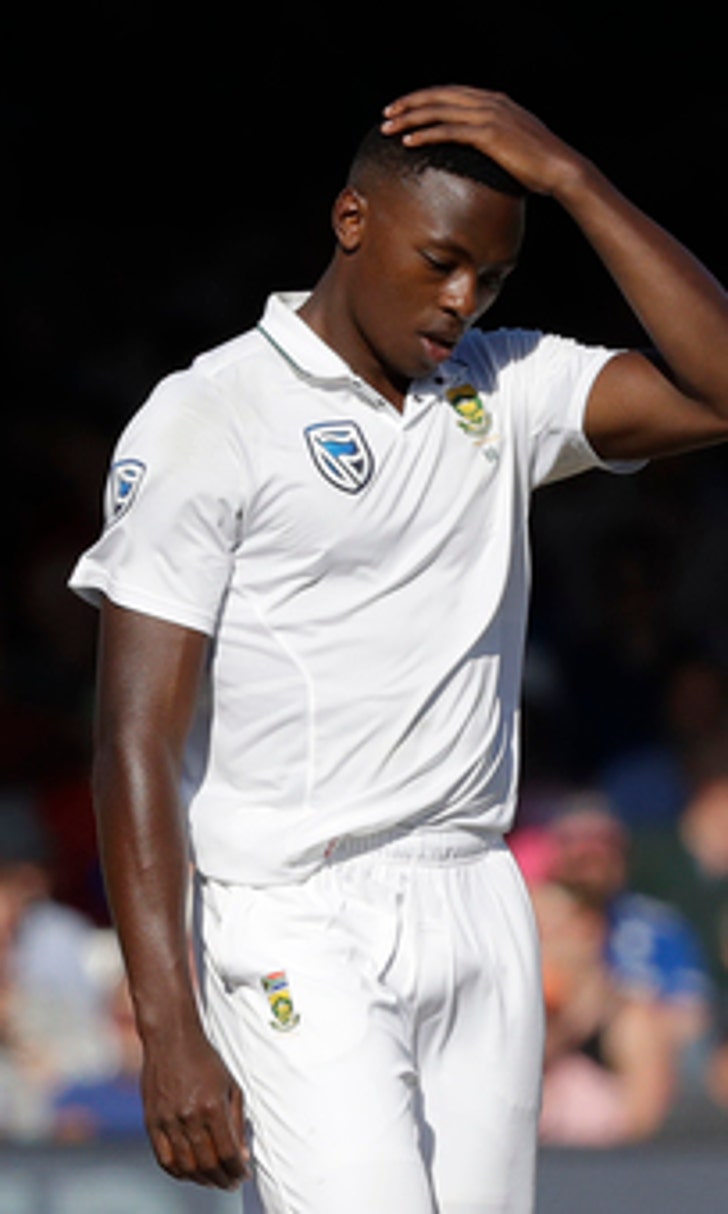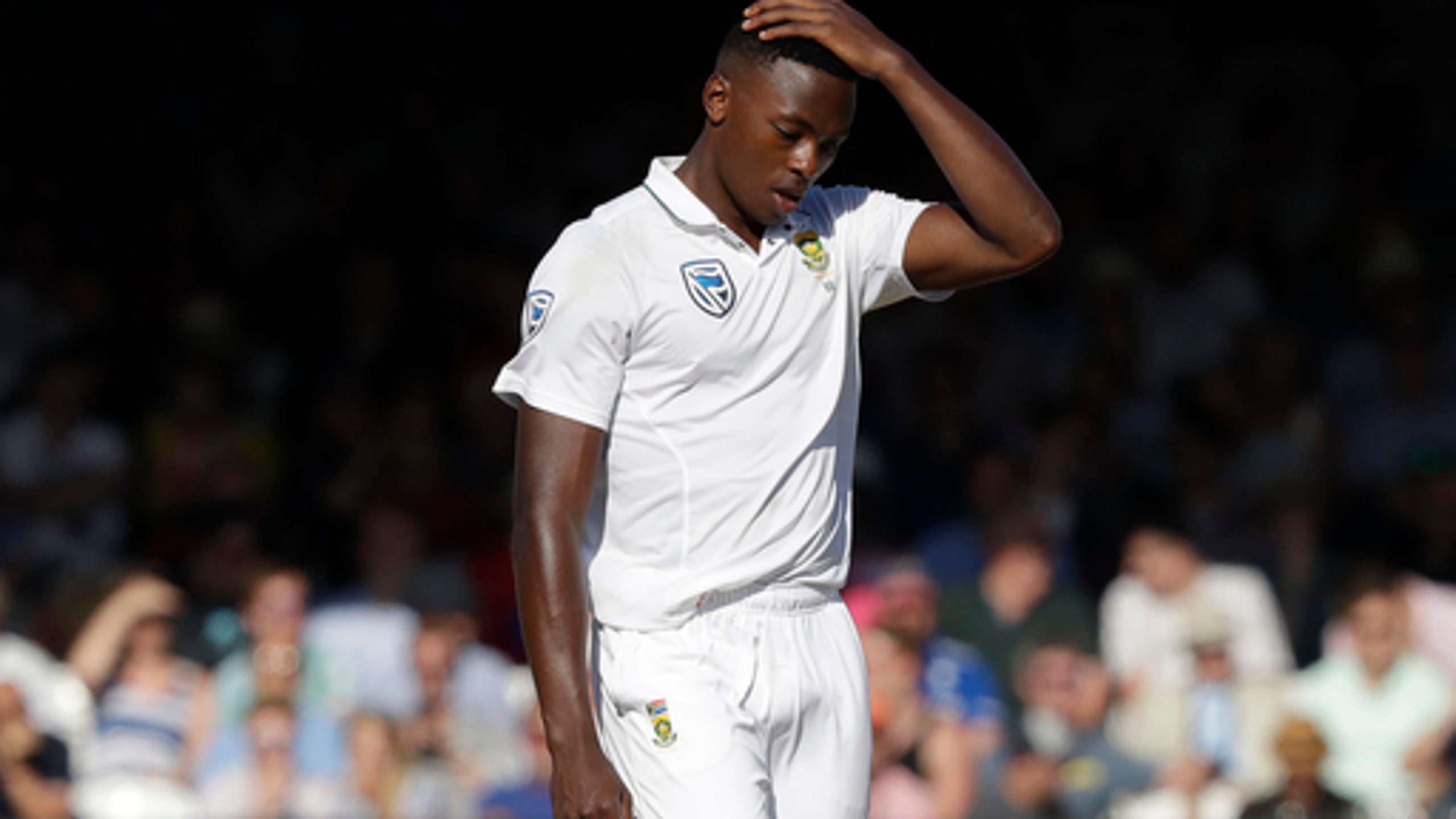 South Africa star Rabada 'heartbroken' by ban, says teammate
BY AP • July 8, 2017
LONDON (AP) South Africa paceman Kagiso Rabada is ''heartbroken'' after getting suspended for the second test against England for swearing at Ben Stokes after dismissing the allrounder, Proteas teammate Temba Bavuma said on Saturday.
Rabada was handed a one-match ban by the ICC on Friday because of an accumulation of disciplinary points, after hurling verbal abuse at Stokes during Thursday's play in the first test at Lord's. It rules South Africa's highest-ranked bowler out of the test at Trent Bridge from July 14-18.
''KG is an emotional character,'' Bavuma said. ''The way he acted, he didn't purposely act like that, but he was fully aware of the consequences and he has been dealt with accordingly.
''He is quite heartbroken as he feels he has let down the team. But we fully understand everything happened in the heat of the moment.''
The sanction has stirred a debate as to whether cricketers should be punished for so-called ''sledging'' or verbal abuse out in the middle, which can be picked up by modern-day technology like stump mics and Spidercam. The 22-year-old Rabada's ban deprives next week's test of one of the most exciting young players in world cricket.
''For me, it's something I have had to endure and deal with from schoolboy cricket days,'' Bavuma said. ''It's something I see as part and parcel of cricket. It's a fine balance that needs to be achieved. Everyone, not just me, we do see it as part of the game. You don't want it completely taken away but at the same time, you still want the respect of the game to still be there.''
Rabada's absence in Nottingham will be a huge boost to England, which is in charge of the first test after Day 3. England is 119-1 in its second innings and leads by 216 runs.
England's Jimmy Anderson has some sympathy for his fellow fast bowler and said he has had to curb his aggression to stay on the right side of the rules.
''It is something that's helped me in the past, being quite aggressive with the opposition, trying to get in people's faces sometimes, trying to unsettle them,'' said Anderson, England's record wicket-taker. ''But now it's something that is difficult to do, with the amount of scrutiny we're under so I try to avoid it.
''As much as we like to see players with passion, there's obviously a line that the ICC have drawn and you've got to stay the right side of it.''
Anderson said stump mics ''enhance the game.''
''It's just the players' duty to be aware it is there,'' he said, ''and it's obviously turned up quite loud sometimes.''
---
Steve Douglas is at www.twitter.com/sdouglas80
---