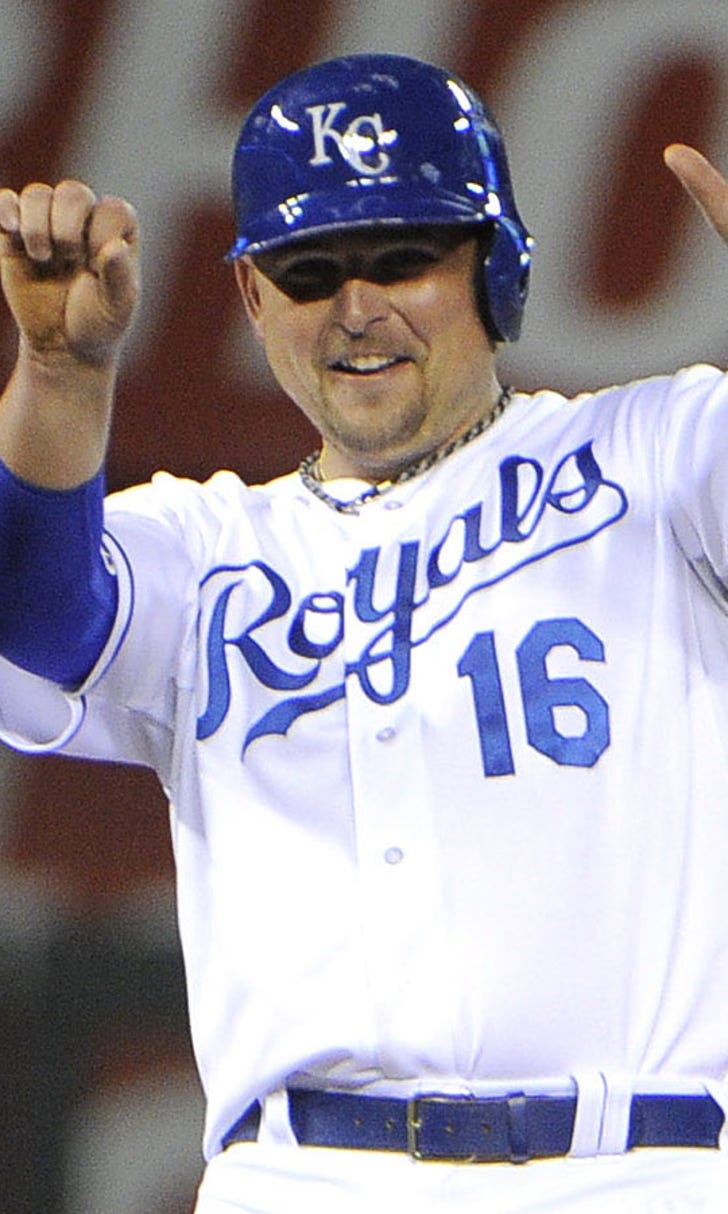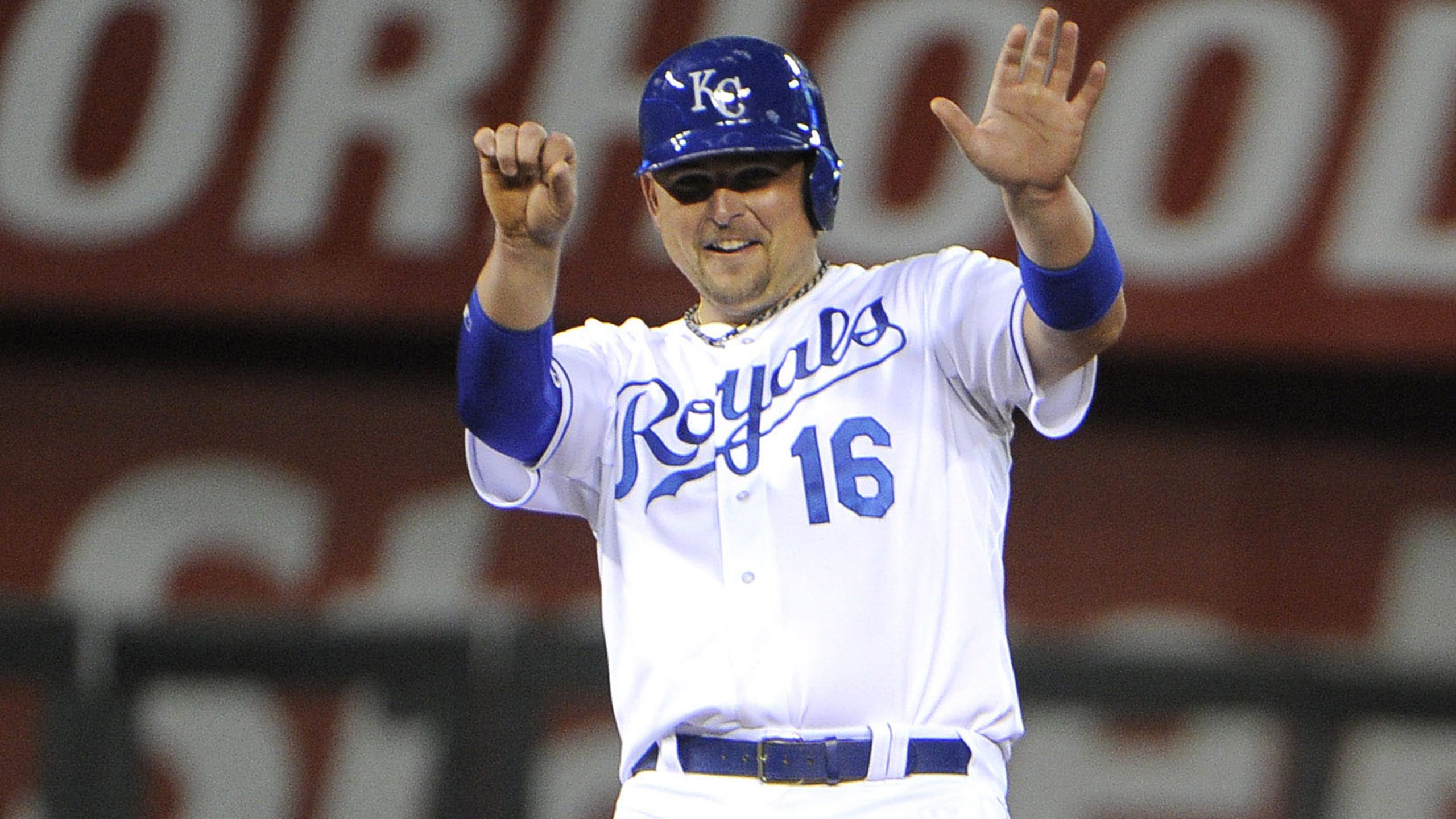 Source: Billy Butler, A's reach three-year, $30M deal
BY foxsports • November 19, 2014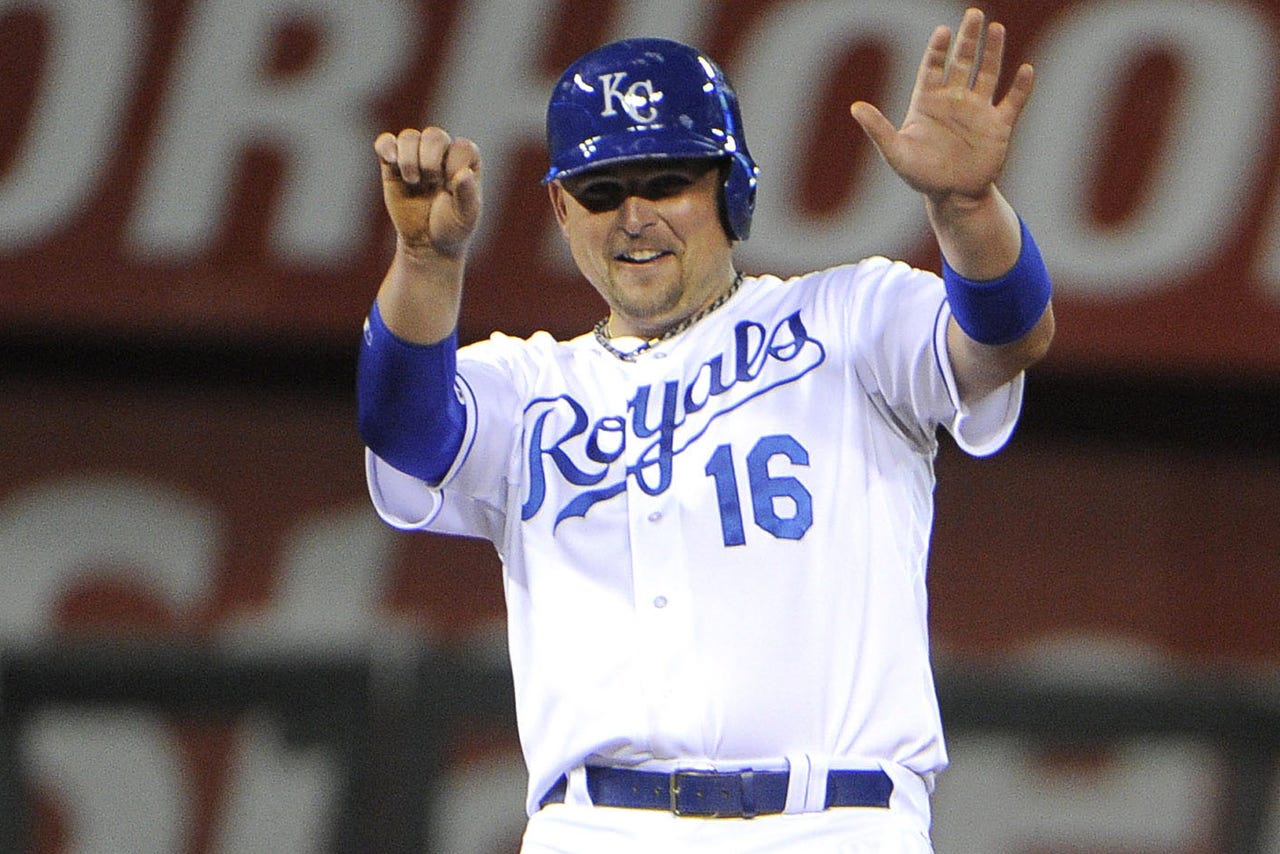 OAKLAND, Calif. -- Free-agent designated hitter Billy Butler and the Oakland Athletics have agreed to a $30 million, three-year contract, a person with knowledge of the negotiations said Tuesday night.
The person spoke on condition of anonymity because the A's had not announced the deal, their typical practice until a new player passes a physical. Butler would provide a right-handed bat with power who can also play first base.
Butler helped the Kansas City Royals reach the World Series last month after a 29-year playoff drought. In the postseason opener, they rallied late to eliminate Oakland in the AL Wild Card Game. Butler contributed two hits and two RBI.
After losing to the San Francisco Giants in seven games, the Royals declined their $12.5 million option on Butler for next season, making the 2012 All-Star a free agent for the first time in his eight-year career.
The Royals, who selected Butler with the 14th overall pick in the 2004 draft, owed him a $1 million buyout.
The blog MLB Daily Rumors first reported his deal with the A's earlier Tuesday.
Oakland used several players at first base this year, including catcher Stephen Vogt when he was dealing with a foot injury that required surgery after the season.
A steady and productive hitter for most of his career, the 28-year-old Butler is coming off a down season. He batted .271 with nine home runs and 66 RBI in 151 games this year, 108 of those as a DH.
Before that, he played at least 158 games in each of the five previous years, including all 162 in 2013.
Butler's best season was 2012, when he batted .313 with 29 homers and 107 RBI. He made the All-Star team that year, when the game was played in Kansas City.
He dropped off to 15 homers and 82 RBI in 2013, then struggled at the plate this year. As the Royals chased a playoff berth during the stretch run, he was regularly held out by manager Ned Yost in late September.
Once the Royals qualified for the playoffs, though, Butler returned to the lineup.
In his first postseason, he hit .262 (11 for 42) with eight RBI, three doubles and a stolen base in 13 games as Kansas City won its first pennant since 1985.
---