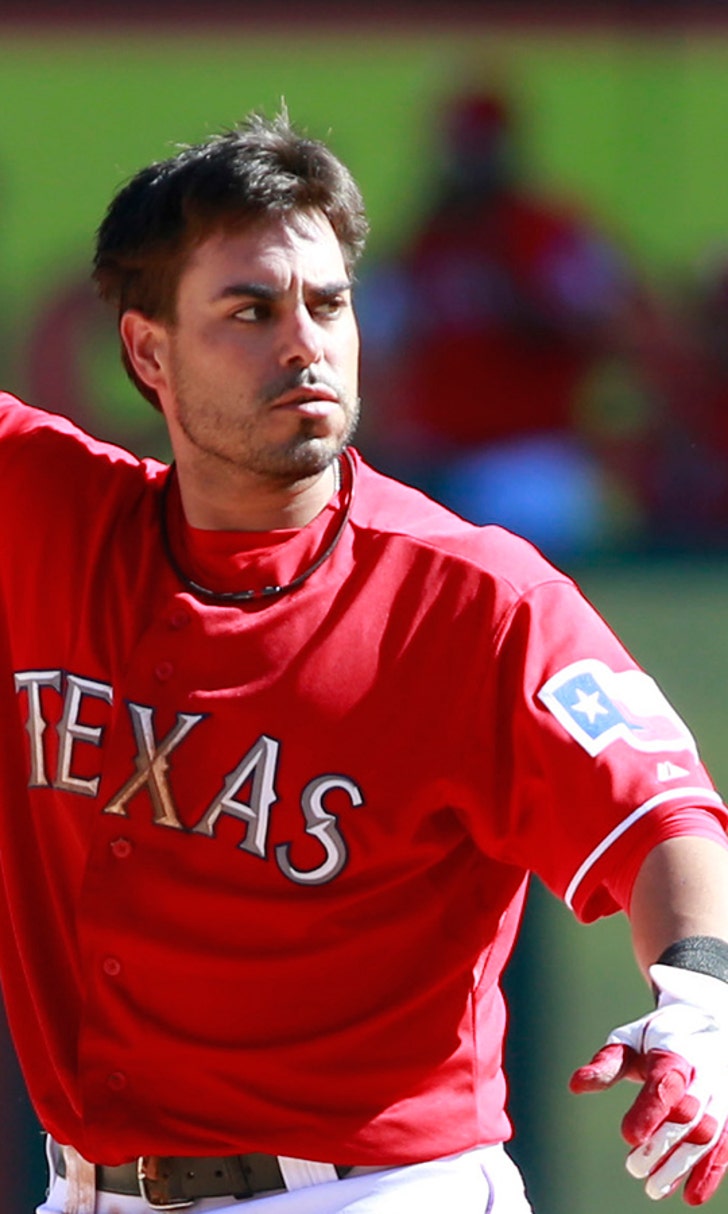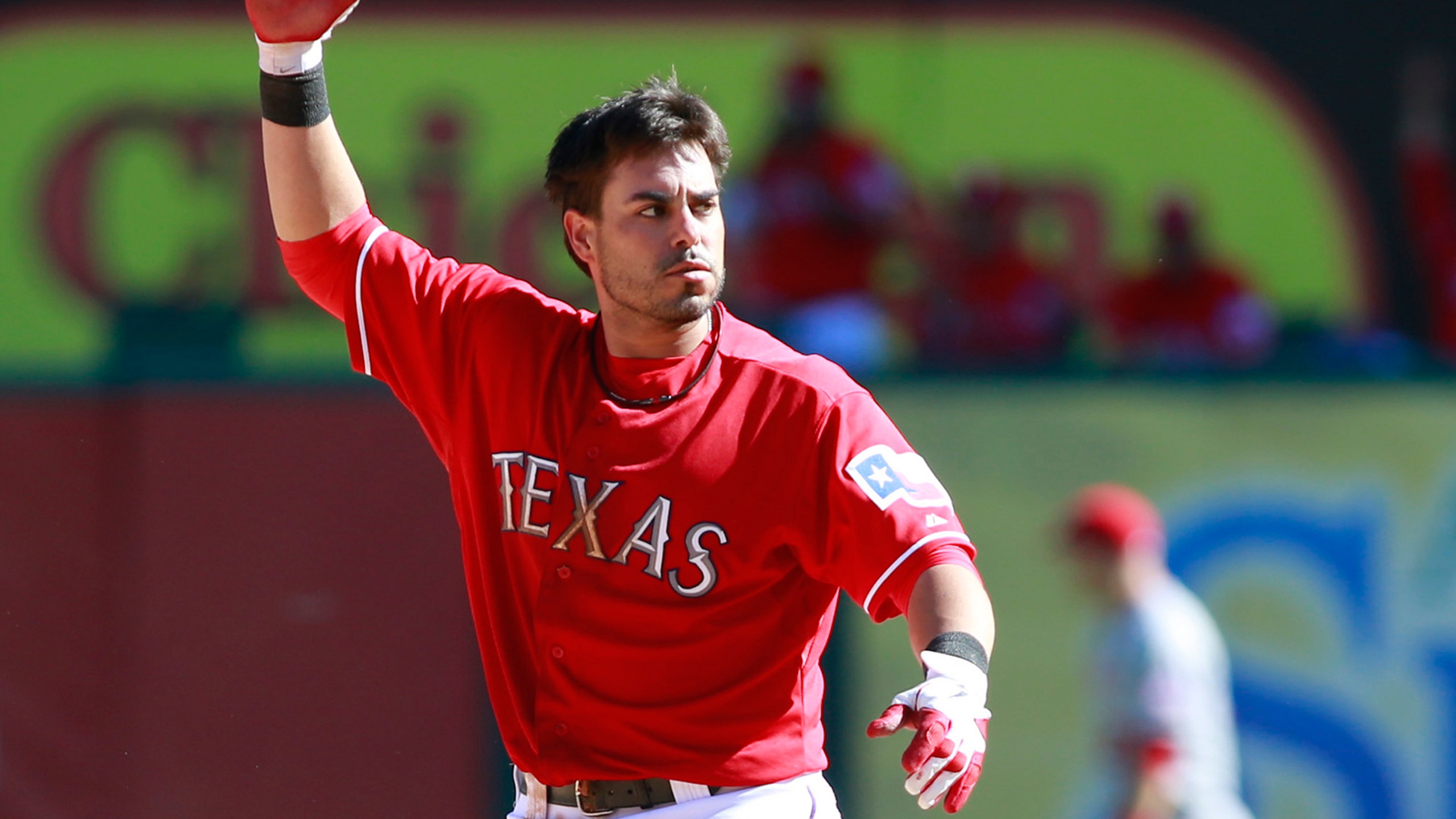 Soto surgery adds to the list of Rangers injuries
BY foxsports • February 22, 2014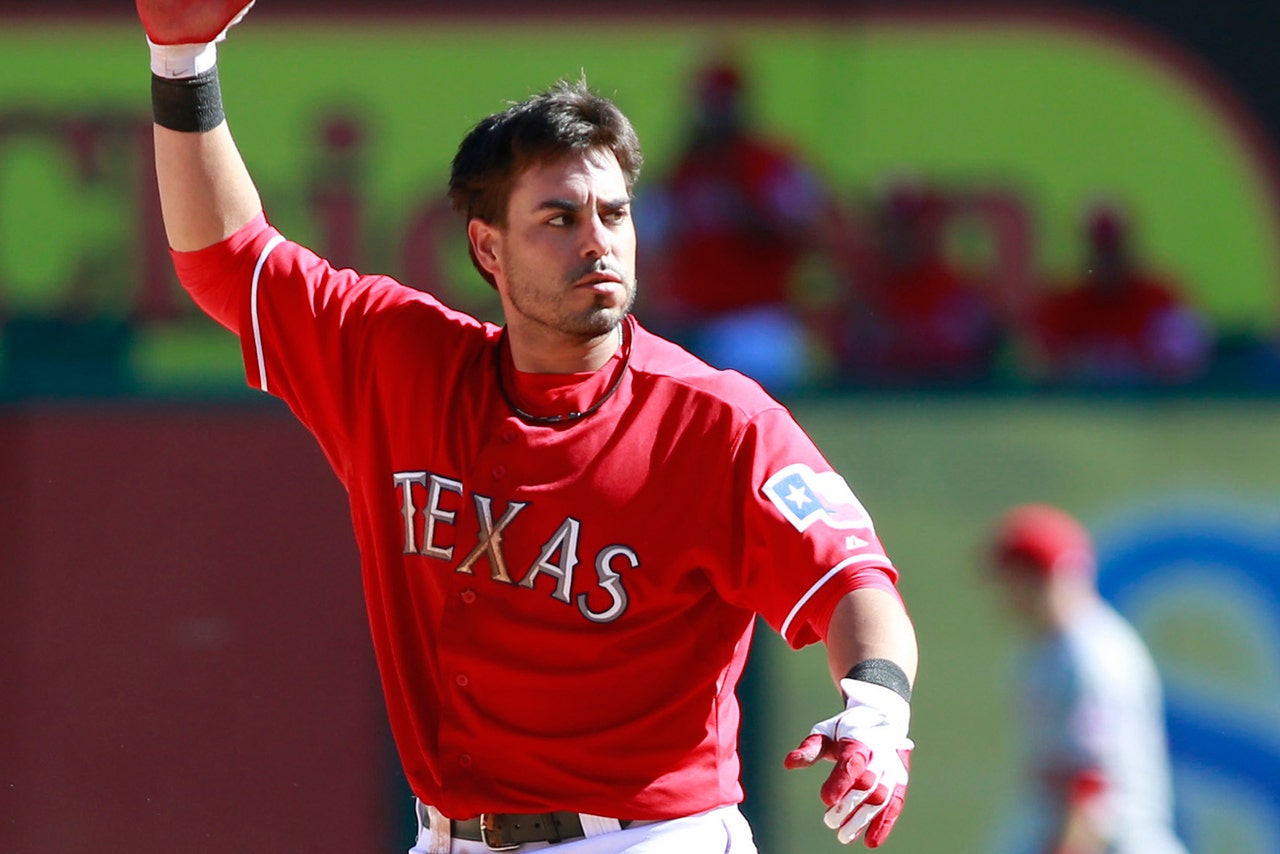 SURPRISE, Ariz. -- It's a good thing the Texas Rangers don't play any meaningful baseball games in February.

If they did, they'd have an interesting roster because all of the early-camp injuries the team is dealing with.

And that was before catcher Geovany Soto had arthroscopic surgery Saturday morning to remove his os trigonum bone in his left foot. Soto is expected to miss three weeks but the Rangers are hopeful he'll be ready for Opening Day.

"Hopefully we're getting a lot of this out of the way early and fortunately we still have meaningful time before Opening Day," assistant general manager Thad Levine said. "If you're going to sustain injuries that you hope are at least short term in nature, you'd rather have them hit early than middle or late. I think we've officially filled our quota. This is an unfortunate rash of injuries we've sustained early in camp."

The os trigonum bone, which is the back of the foot, isn't something everyone has. Soto's was putting pressure on his flexor tendon. His options were to have the surgery or try and play through the pain with the help of cortisone injections.

Soto's surgery was successful and he'll be back in Rangers camp Monday. The club expects him to resume baseball activities in around 10 days.

His injury opens the door for more playing time in camp at least for J.P. Arencibia, who signed a one-year deal with the Rangers in the offseason. Arencibia said the Soto injury has little impact on what he does this spring.

"I want Geo back healthy and as soon as possible," Arencibia said. "He's a great guy and a huge asset. I told him I missed him and I told him I was praying for him. It doesn't take away from my preparation and how I go about my business and how I work. We're both everyday guys, so you work like that. He's a guy I enjoy having around and I think we both feed off each other very well."

Other than moving a minor-league catcher over to the big league camp for help the Rangers don't plan on making any changes with their catchers either.

"We'll continue to use what we have in camp here (catching wise) and see how things develop as we move forward," Texas manager Ron Washington said. "Arencibia will start getting the bulk of things. I don't want any of this stuff to crop up. We're going to continue to do our job and the 25 we get out of here are the ones we're going to go fight with."

The Soto injury caps a first week to camp in which Matt Harrison, Tanner Scheppers, Neftali Feliz, Jurickson Profar and Alex Rios have all missed at least some time because of injury issues. And starter Derek Holland, who is recovering from offseason microfracture knee surgery, isn't even in camp although he is now off crutches.

Harrison's sore lower back is the biggest of the concerns but for a second-straight day he has noticed improvement. Harrison, who is scheduled to meet with Dr. Drew Dossett Monday in Dallas, said he asked if he could ramp up his exercise program but was denied that request.

He's still being limited to core and shoulder exercises but is optimistic he'll get good news from Dossett Monday. He thinks his back issues may have been related to the bed he was sleeping on.

Feliz threw a bullpen and live batting practice Friday after having some shoulder discomfort but came through that fine. He's slated to throw a 10-minute bullpen session Sunday.

"I feel better," he said. "There are no problems. It was a little sore but yesterday I feel a lot better and I'm ready to go now."

Scheppers, who is trying to win a spot in the rotation, has been limited by back spasms. He threw Friday and is on a throwing program but isn't throwing from a mound yet.

Rios has a sore left big toe. He's been limited in workouts for two days but said his toe was feeling much better.

Profar's right shoulder inflammation has subsided enough that he started swinging a bat again Friday. The club is hoping he can start a throwing program in the next week.
---