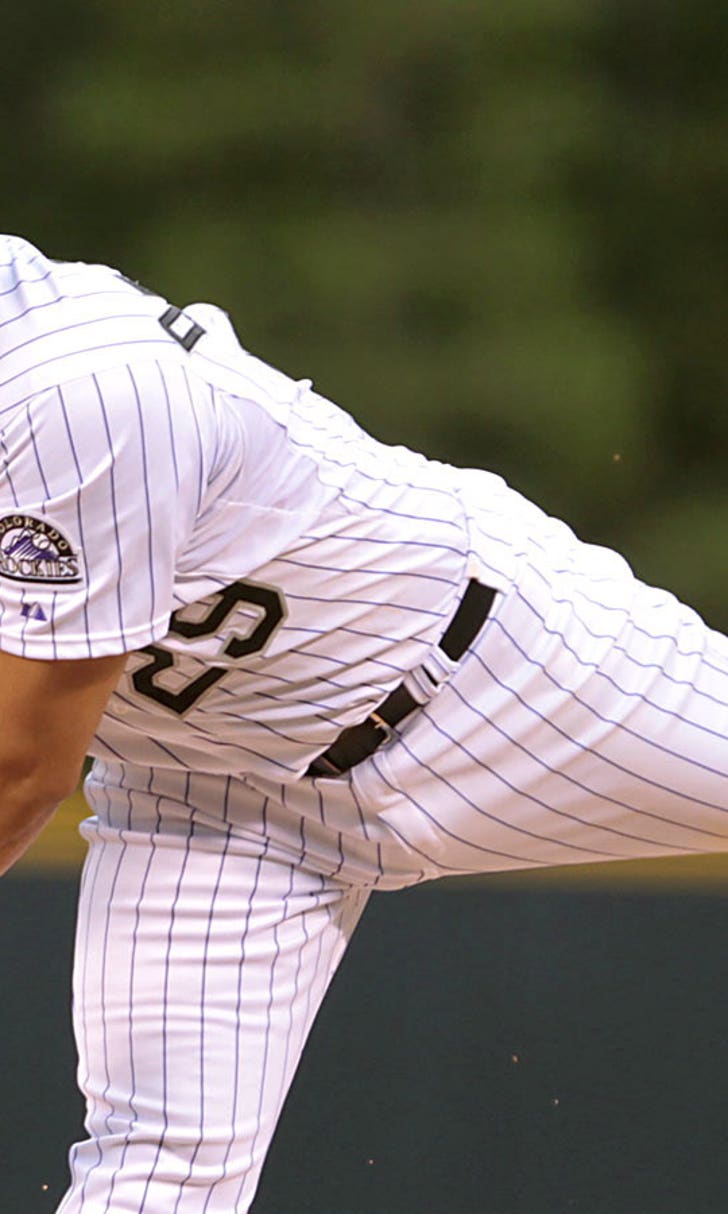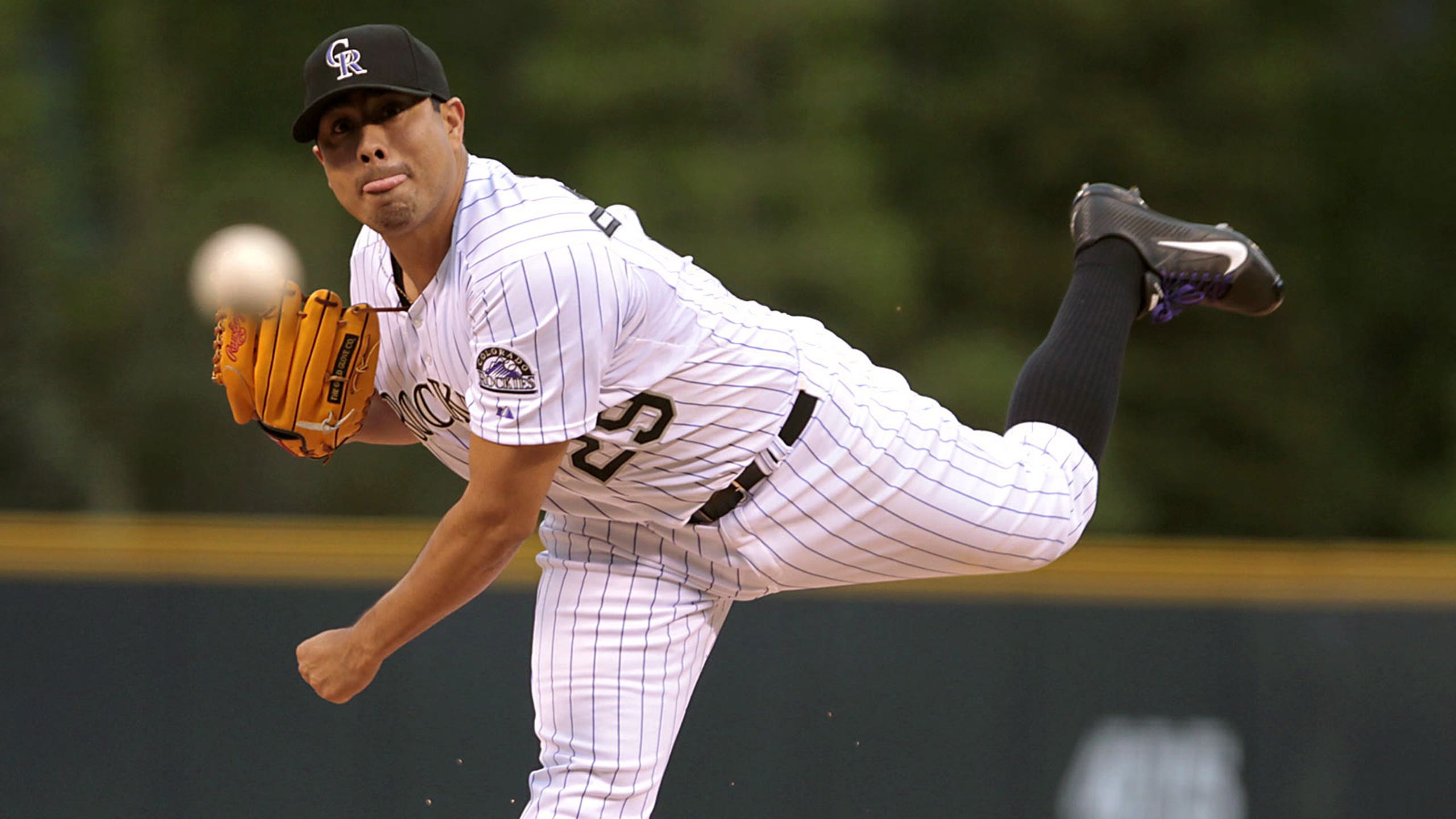 Simon looks to rebound in series opener against Rockies
BY foxsports • August 14, 2014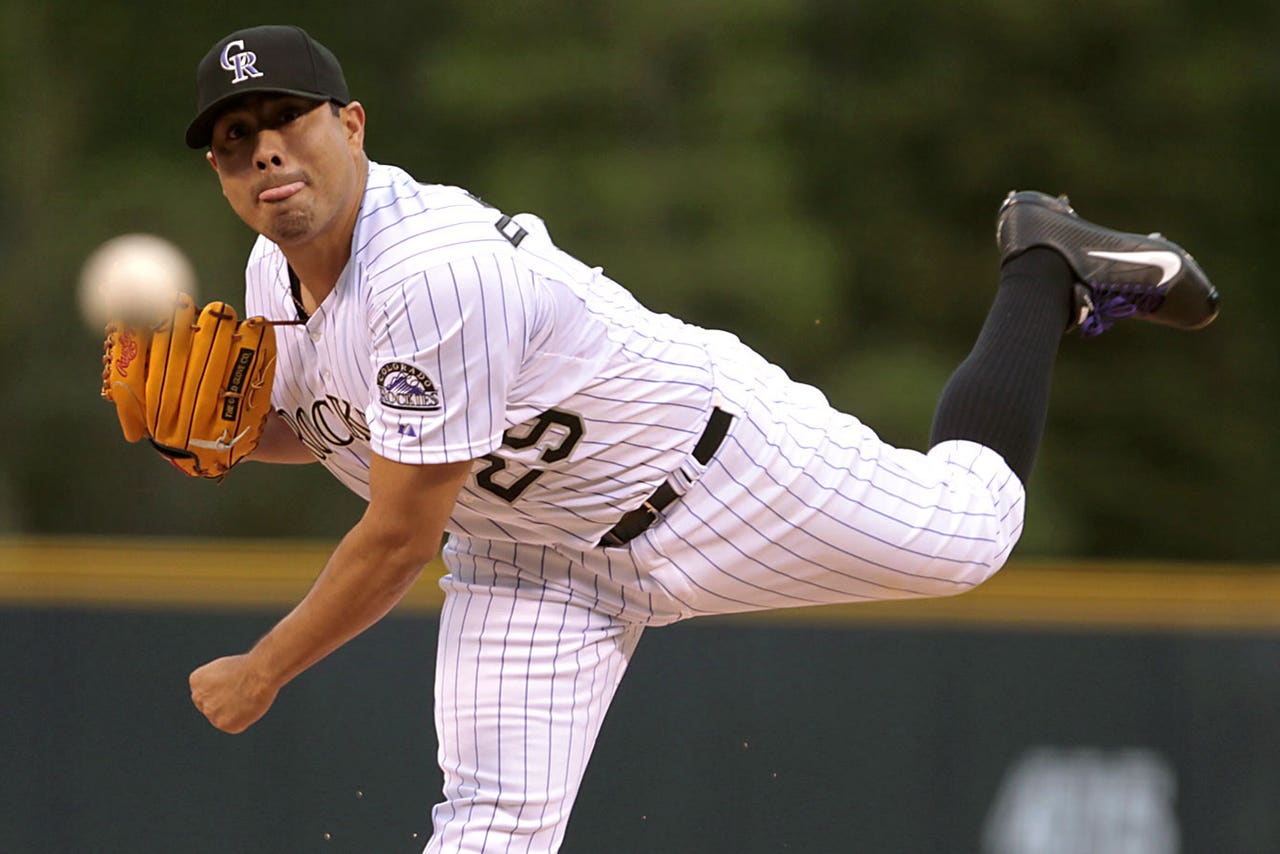 Cincinnati manager Bryan Price is confident All-Star Alfredo Simon will soon end the roughest stretch of an otherwise successful season.
The right-hander looks to avoid losing his fifth straight decision Thursday night when the visiting Reds try to hand the lowly Colorado Rockies a fourth consecutive defeat.
In his first full season as a starter, Simon (12-7, 3.08 ERA) entered the All-Star break 12-3 with a 2.70 ERA in 18 starts and tied for the major league lead in wins. Since then, he's 0-4 with a 4.78 ERA in five outings.
Simon gave up two runs and walked five in five innings while not factoring in the decision of a 4-3 loss to Miami on Saturday.
His teammates have totaled four runs with him in the game during his five starts since the break.
"The way I see it is as comparable to anybody else on our team, where there's going to be an ebb and flow to the season," Price told MLB's official website.
"I'm confident that this will be a stretch that we'll look back on and say it was his rough patch of the season, but he finished strong."
Simon allowed five runs and eight hits, including homers to Charlie Blackmon, Corey Dickerson and Justin Morneau, in three innings of an 11-2 loss in his only start versus Colorado (46-74) on May 10.
He need not worry about the return of Troy Tulowitzki, who will have hip surgery Friday and miss the rest of the season. The star shortstop hasn't played since July 19, but leads the majors with a .340 batting average.
Cincinnati won two of three from the Rockies in May, and hopes for more success against a club that's dropped 14 of 17.
The Reds (60-60), however, lost four of five to conclude a 3-4 homestand. Skip Schumaker and pitcher Mike Leake homered Wednesday, but Cincinnati dropped its second straight one-run game to Boston, 5-4.
"We have to play better baseball to be honest," said Price, whose team is 17-28 in one-run contests. "We're playing hard but falling short."
Schumaker had three hits after going 3 for 15 in his previous five contests. He's 3 for 8 with a double against Jorge De La Rosa (11-8, 4.34), who will try to win a fifth straight home start.
Though the left-hander is 4-6 with a 5.35 ERA in 13 road starts, he's 7-2 with a 3.23 ERA in 11 at Coors Field. He has a 1.86 ERA in his last three at home, and gave up one earned and struck out 11 over 7 1-3 innings of a 6-4 win over Washington in his most recent July 23.
"He's got a surprising fast ball when he needs it, but he relies on his changeup a lot," Nationals manager Matt Williams said. "That's a great strategy (at Coors)."
De La Rosa's last three starts have come on the road, and he's gone 0-2 with a 5.30 ERA. He's yielded four runs in each of the past two, most recently over six innings of a 14-4 loss at Arizona on Saturday.
Cincinnati's Ryan Ludwick is 0 for 10 in his last three games, but 3 for his last 6 with a homer versus De La Rosa.
With two hits in Wednesday's 5-3 loss at San Diego, Dickerson is batting .438 with 10 RBIs in his last eight.
---