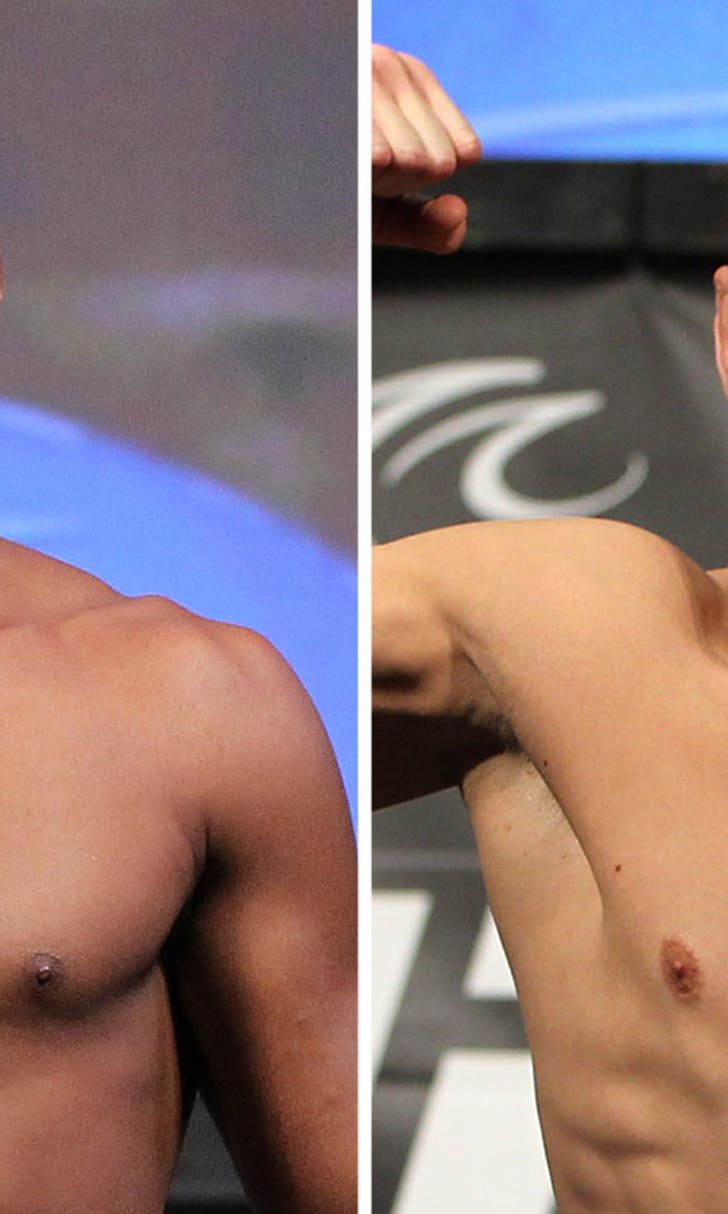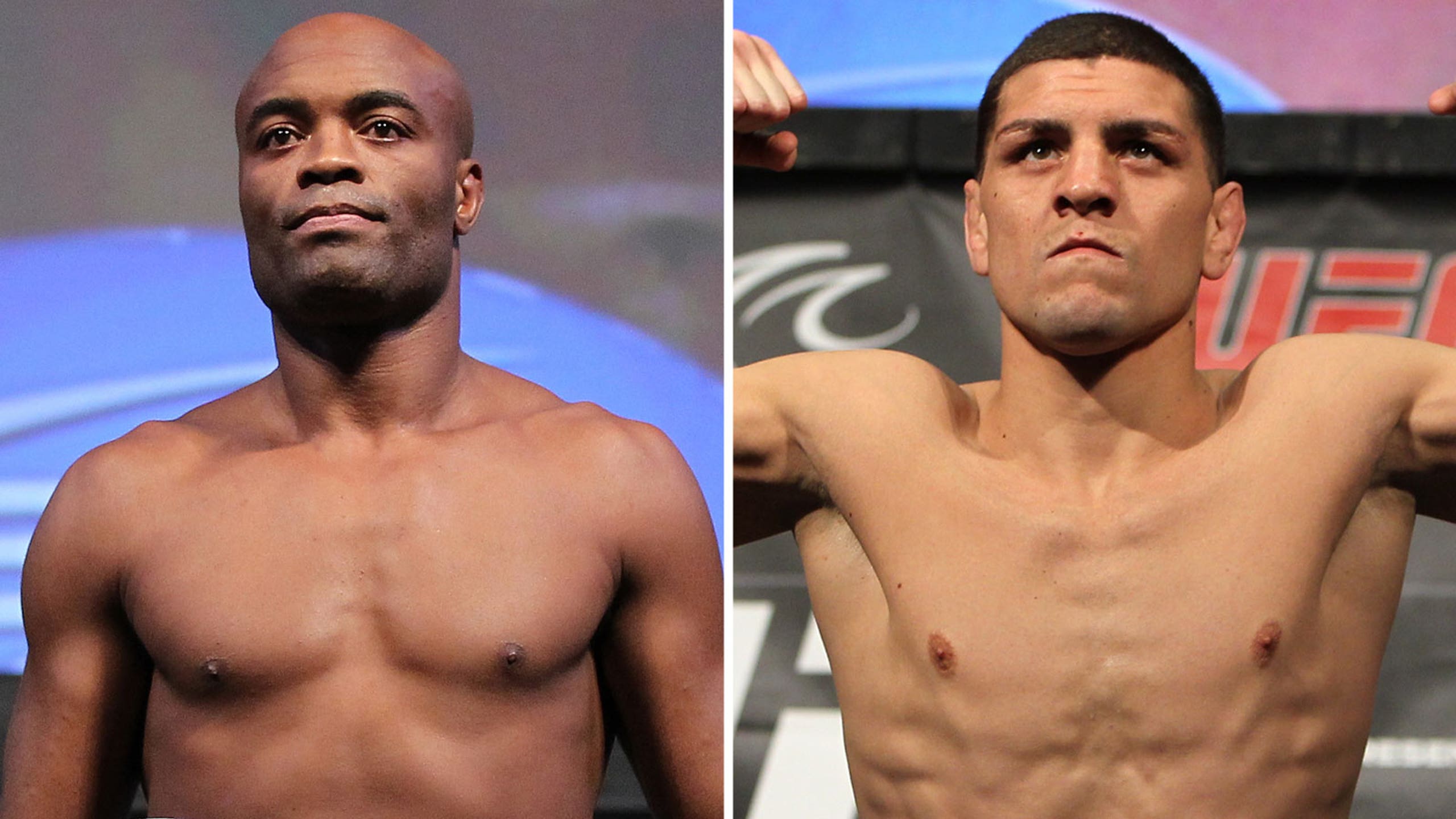 Silva, Diaz make weight ahead of UFC 183
BY foxsports • January 30, 2015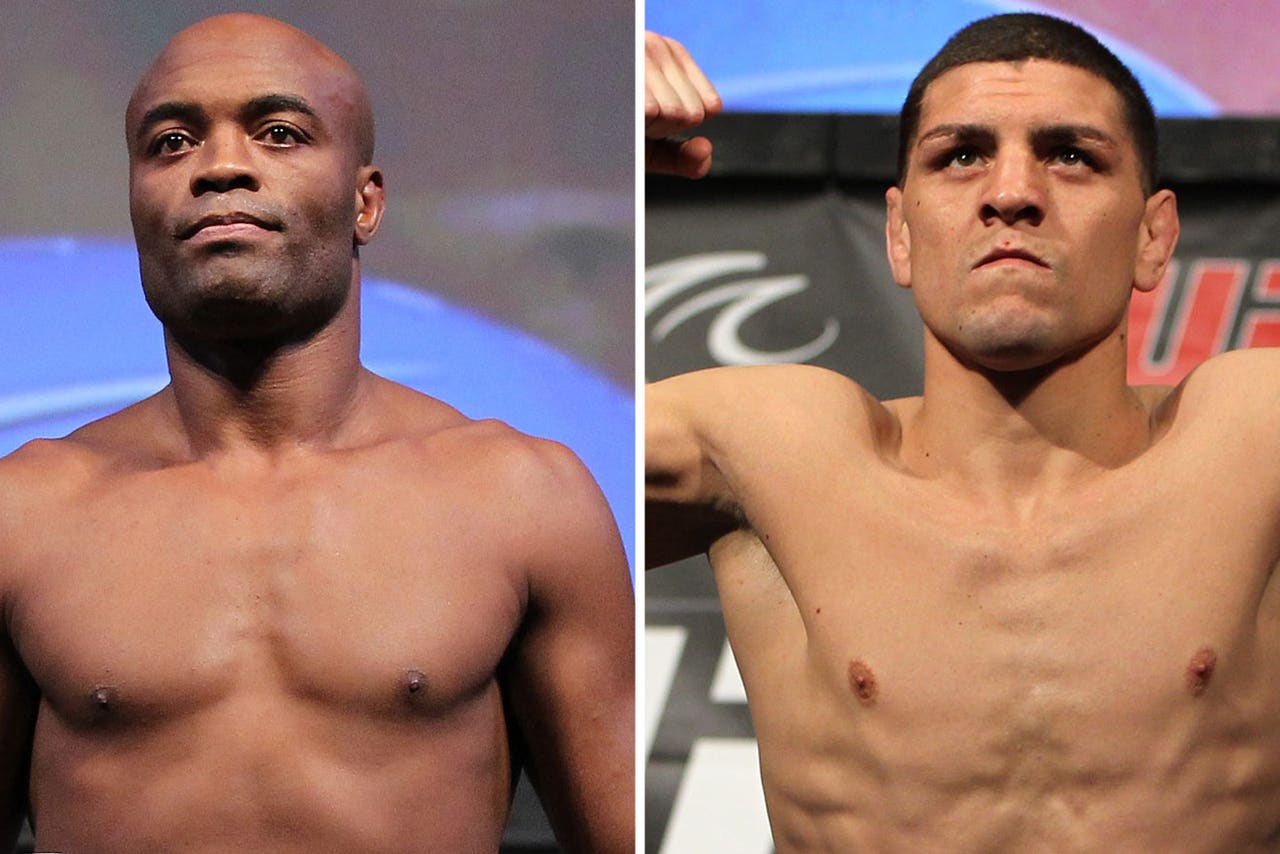 With about 24 hours left before Anderson Silva's highly anticipated return to the Octagon, both he and his opponent have made weight.
Fighting within the middleweight confines of 185 pounds, Silva (33-6, 16-2 UFC) and Nick Diaz (26-9, 8-6 UFC) stepped on the scales Friday afternoon as the final formality before they're allowed to step inside of the cage to exchange punches.
Silva, who's been out of the cage rehabbing a gruesome leg injury that kept him out of competition for a little more than a year, weighed in at 186 pounds—making most of the one-pound allowance in non-title fights. A victory over Diaz would have earned the 39-year-old Silva a second chance at regaining the middleweight title, UFC President Dana White said in an interview on FOX Sports 1's UFC Tonight.
"(Nick) Diaz and Anderson Silva are fighting, and obviously if Anderson Silva wins that fight, and whether Vitor (Belfort) or (Chris) Weidman win, then you have Anderson Silva versus either one of those guys," White said.
White has since backed off of this notion, implying that he'd rather wait and see how Silva performs on Saturday night before promising any guaranteed title shots.
Silva previously held the crown for about seven years, defeating 11 challengers in the timespan.
Diaz, 31, who's spent a majority of his career fighting at 170 pounds, is also making a return to the cage after retiring from the sport almost two years ago. He last stepped into the Octagon in a losing effort for the welterweight title against former 170-pound kingpin Georges St-Pierre at UFC 158 in March 2013. He weighed in at 185 pounds for the UFC 183 main event.
Though the bout may not have actually been in question in the week leading up to the event, Diaz's absence from the traditional Wednesday public workout led White and Co. to stress out over the historically erratic fighter.
"The problem is this, it's too late," White said on The Jim Rome Show Wednesday. "I already made the fight. There's a lot of things (Diaz) doesn't show up for, but he always shows up for the fights, so I'm counting on him showing up.
"I did it to myself again. I made a fight with Nick Diaz, a big main event fight. I did it to myself. So I can't sit here and cry about Nick Diaz. It's Nick being Nick."
In all likelihood, White was referring to the UFC 137 debacle that saw Diaz removed from a main event title fight against St-Pierre after the challenger failed to attend a pre-fight press conference.
Alas, the worries are over. Diaz is in Las Vegas. The main event will go as planned.
UFC 183 takes place this Saturday in Las Vegas. Prelims can be watched on FOX Sports 1 at 5 p.m. PT.  
---