Signing day: Jayhawks hope to turn corner with new class
BY foxsports • February 3, 2016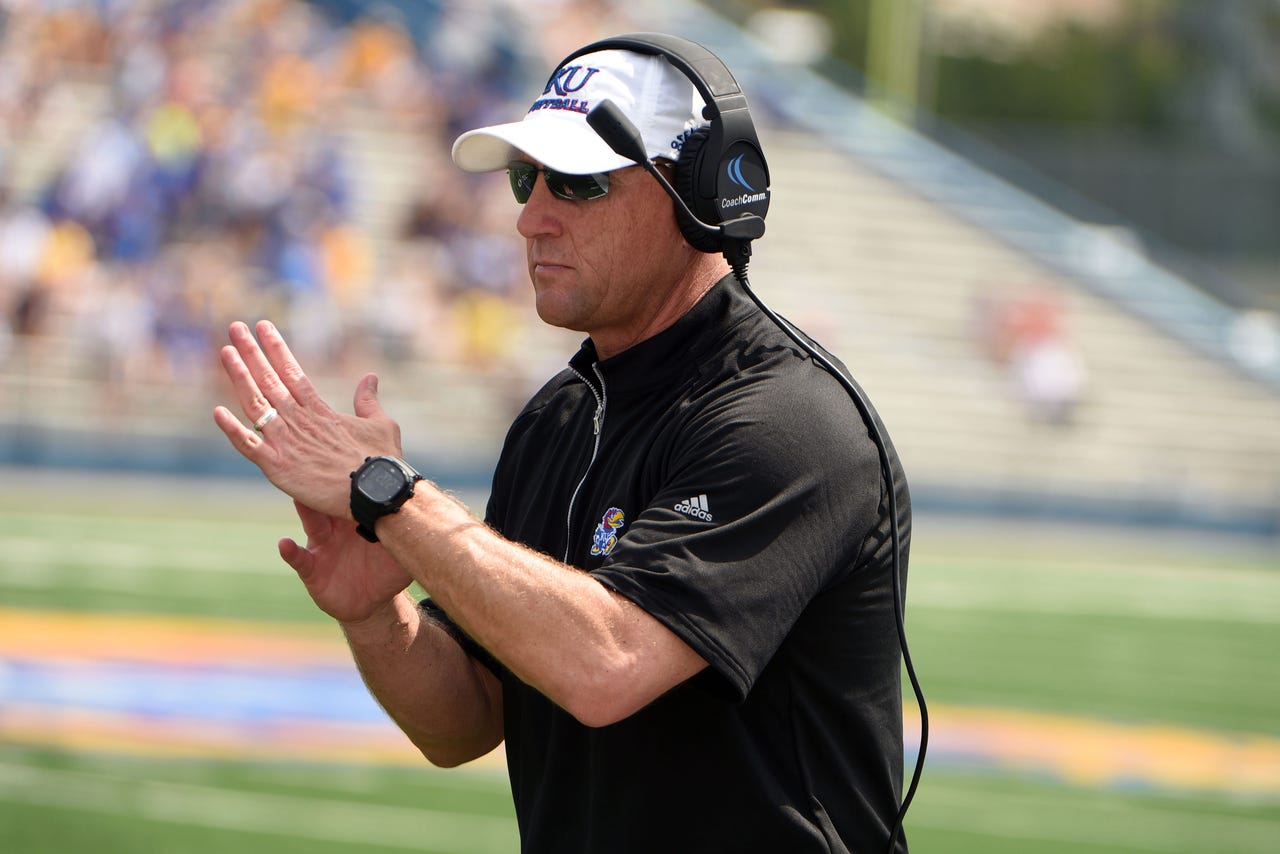 LAWRENCE, Kan. -- There was no wrestling between "quality" and "quantity" in recruiting for Kansas coach David Beaty this year.
He was desperate for both.
Beaty inherited a program with about 60 scholarship players, two dozen below the Division I limit, and struggled to a 0-12 record in his first season. And that put the pressure on Beaty to assemble a recruiting class that would not only provide depth but also make an immediate impact.
"We had some challenging needs with the numbers," Beaty said, "but you can accept the way things are or you can work to change them, and that's what we're trying to do. ... Everybody is making sure we stay on the beaten path to get right where we need to be."
Beaty landed 20 players in this year's class, but has also lured a couple of high-profile transfers who should help right away. Among them is wide receiver LaQuvionte Gonzalez, a speedy former four-star prospect who initially went to Texas A&M and once caught passes from Johnny Manziel.
The class is heavy on Texas prospects (12), which is hardly surprising given Beaty's roots as a prep coach there.
"We wanted to add kids to this team that understand and know winning," Beaty said, referencing the number of recruits -- including Texas cornerback Shola Ayinde -- that led teams to state titles.
He added: "We had to address our talent level. The better you get talent-wise, the better you get as a team, and we control that by going out and getting the right guys."
Other things to know:
Top 25 class: No
Best in class: Kyle Mayberry, CB, Tulsa, Okla.; Maciah Long, LB, Houston; Chris Hughes, OL, Harker Heights, Texas.
Best of the rest: Khalil Herbert, RB, Plantation, Fla.; Isi Holani, DT, Riverside, Calif.; Julian Chandler, CB, Missouri City, Texas; Ian Peterson, CB, Round Rock, Texas.
Late addition: Tyriek Starks, QB, New Orleans.
One that got away: Amani Bledsoe, DE, Lawrence, Kan., chose Oklahoma over his hometown school. Bledsoe was the consensus top-ranked prospect from Kansas this year.
How they'll fit in: The Jayhawks struggled mightily on defense last season, and Mayberry and Long have the chops to start immediately. Mayberry was one of the most decorated prospects in Oklahoma this past season, while Long led Houston's North Shore to a Texas state title as a quarterback, though he'll play linebacker for the Jayhawks.
---