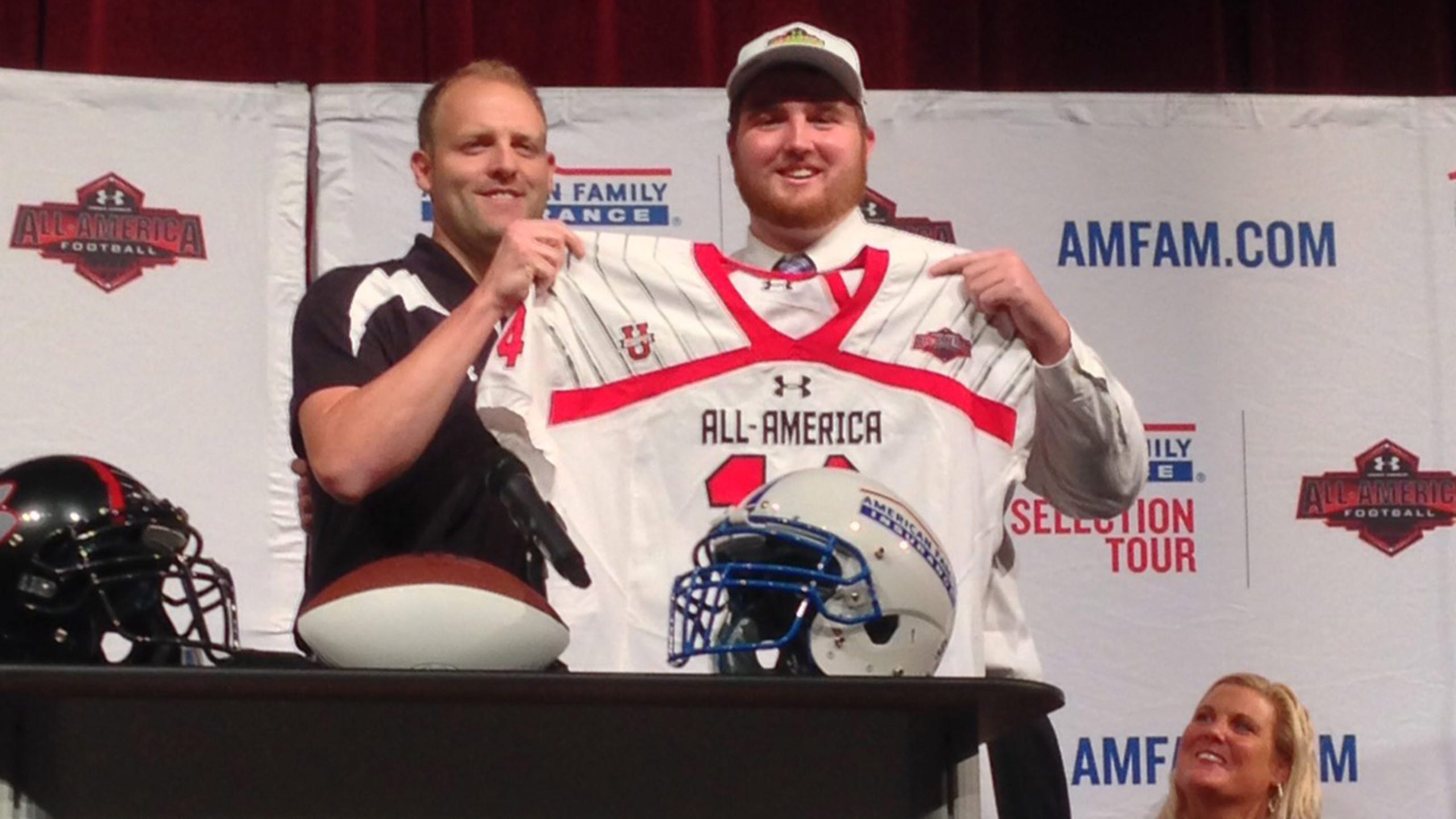 Signing Day can't come soon enough for top Mizzou recruit Andy Bauer
BY foxsports • February 3, 2014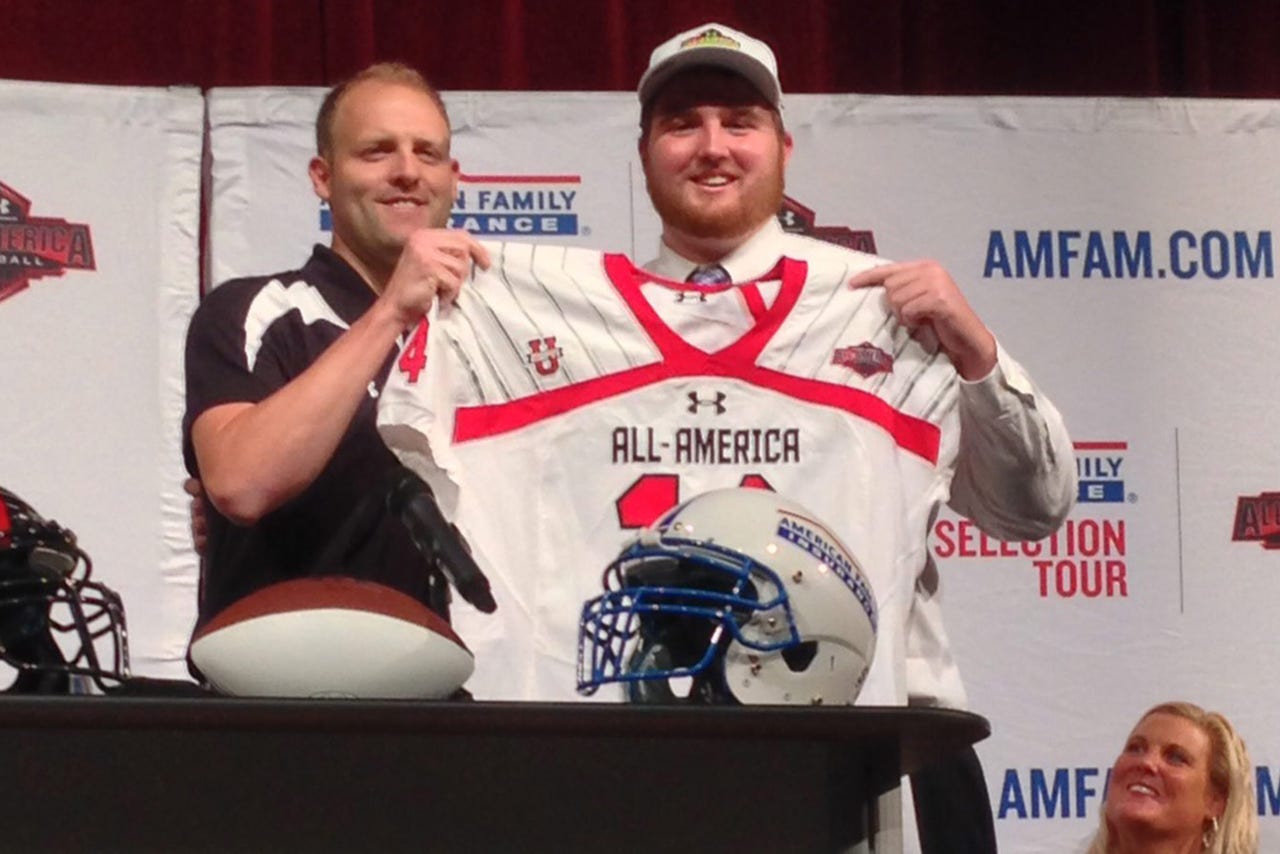 ST. LOUIS -- Andy Bauer can't wait for Wednesday morning.
It will be a moment the De Smet Jesuit High School senior has waited four years for. Four long years. Four years of listening to recruiting pitches from college football coaches from coast to coast.  
On Wednesday morning, the 6-foot-5, 295-pounder will sign his name on his national letter of intent and fax it to the University of Missouri football offices. Finally.
"It'll be great," Bauer says. "It's a great feeling. I already got my national letter of intent in the mail. I'm really excited just to sign that and fax it in on Wednesday and officially be done and get the process over with."
Bauer, who is expected to play guard for the Tigers, is a four-star recruit rated by Scout.com as the 16th-best guard prospect nationally. ESPN.com rates him as the eighth-best tackle and 99th-best prospect in his class, while Rivals.com ranks him as the eighth-best guard and 137th-best prospect.
The Spartans' standout lineman picked Mizzou over scholarship offers from dozens of schools, including Alabama, Florida State, Ohio State and just about every heavyweight program in college football.
De Smet coach Pat Mahoney has seen what distinguishes Bauer from his peers and heard plenty about what the college coaches who have visited the school for years have said they like about him.
"I think the best words came out of more than one offensive line coach and that is he finishes every block," says Mahoney, who also coached former Mizzou wide receiver Wes Kemp and defensive back Munir Prince. "He never takes a play off and he finishes every one of them. ... He's only happy if he's got the guy on his back. He's very, very aggressive."
Bauer is the jewel of Gary Pinkel's recruiting class, and he almost became one of the better prospects to leave Missouri for college.
He made an early verbal commitment to the Tigers in April 2012, which was the spring semester of his sophomore year. A few months later, he realized he might have been too quick with the decision, decommitted, and started looking around at other options.
Bauer became public enemy No. 1 for some Tigers fans, who were quick to voice their displeasure at Bauer and his family members whenever they had the opportunity. There were messages via Facebook and Twitter, emails and even phone calls to his home.  
In March 2013, almost one year after committing to Pinkel and Mizzou, Bauer surprised many when he made a verbal commitment to play at Ole Miss, spurning the hometown school to play for a rival in the Southeastern Conference.
But that commitment wouldn't stick, either.
On Nov. 4, two days after visiting Mizzou and watching the Tigers defeat Tennessee at Memorial Stadium, Bauer announced via his Twitter account that he had decided to play for the Tigers after all. He posted a photograph of a typed statement that thanked Ole Miss coaches and explained his reasoning for his decision.
"I always wanted to play for Coach Pinkel, I wanted to play for Coach (Josh) Henson and Coach (Bruce) Walker and all the coaches at Mizzou," Bauer says. "And I just really needed some assurance that they would be there."
Bauer has wanted to be a football player since he was young.
As the story goes, he was in first grade when he was watching an NFL game with his father, Craig, and told his dad that he was going to be out there one day. He has worked with a personal trainer since he was 11 so he could get stronger and pursue his goals of playing college football and then in the NFL. He was a two-time St. Louis Post-Dispatch All-Metro selection and an Under Armour All-American.
But the recruiting process wasn't easy on him.
He's a bright kid who gets good grades at De Smet -- he plans to pursue a pre-med program at Mizzou and hopes to be an orthopedic surgeon or a vascular surgeon when his playing days are done -- but the grueling process wore him down over four years. He developed strong relationships with the coaches recruiting him, which meant eventually he had to be mature enough to tell most of them he wouldn't be playing for their schools. That's not easy.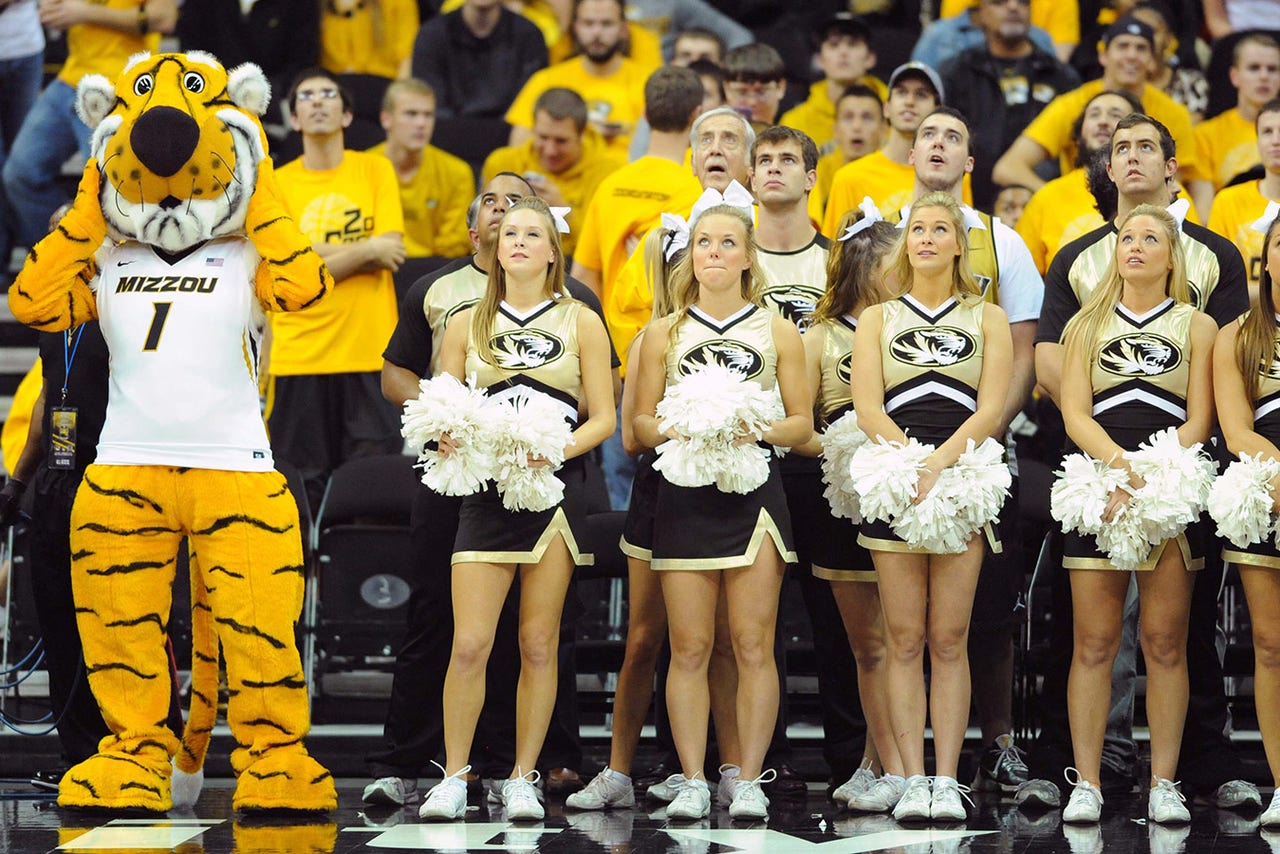 Lookin' good! CLICK HERE to check out our gallery of cheerleaders from around the SEC.

"You're kind of enamored with the whole idea that like you're 14 or 15 years old and you're talking to some of the biggest names in college football," Bauer says. "But after that, it kind of wears off and you realize it's a hard decision. It's hectic. It's tough. It's very hard to make a decision."
Mahoney says Bauer did not enjoy the recruiting process at all.
"It was a very, very stressful process for him. And the weird thing is, he brought a lot of it on his own because he was so proactive," the coach says. "He wanted to get it over as early as possible. I can remember him coming in, I don't remember whether it was his junior or sophomore year, and I thought he was going to have a breakdown. He was so uptight about it. I'm just like, 'You're like a guy who has too many dates for the prom. Man, enjoy it. Are you kidding me?' It was a very stressful process for him."
The stress is over now. He's looking forward to beginning a new chapter of his life in Columbia. Bauer missed his senior season because of a hip injury, but he has rehabbed and been working out to be ready for the next time he steps on a football field.
On Wednesday, he will make it official. The kid who first committed to Pinkel as a sophomore by wearing a T-shirt that said "Forever A Tiger" will finally be one, officially, and he can't wait.
"I'm really eager and really excited," Bauer says. "It's a really good opportunity. I can't thank the coaches at Mizzou enough. I'm excited to be able to play for my home-state school."
---