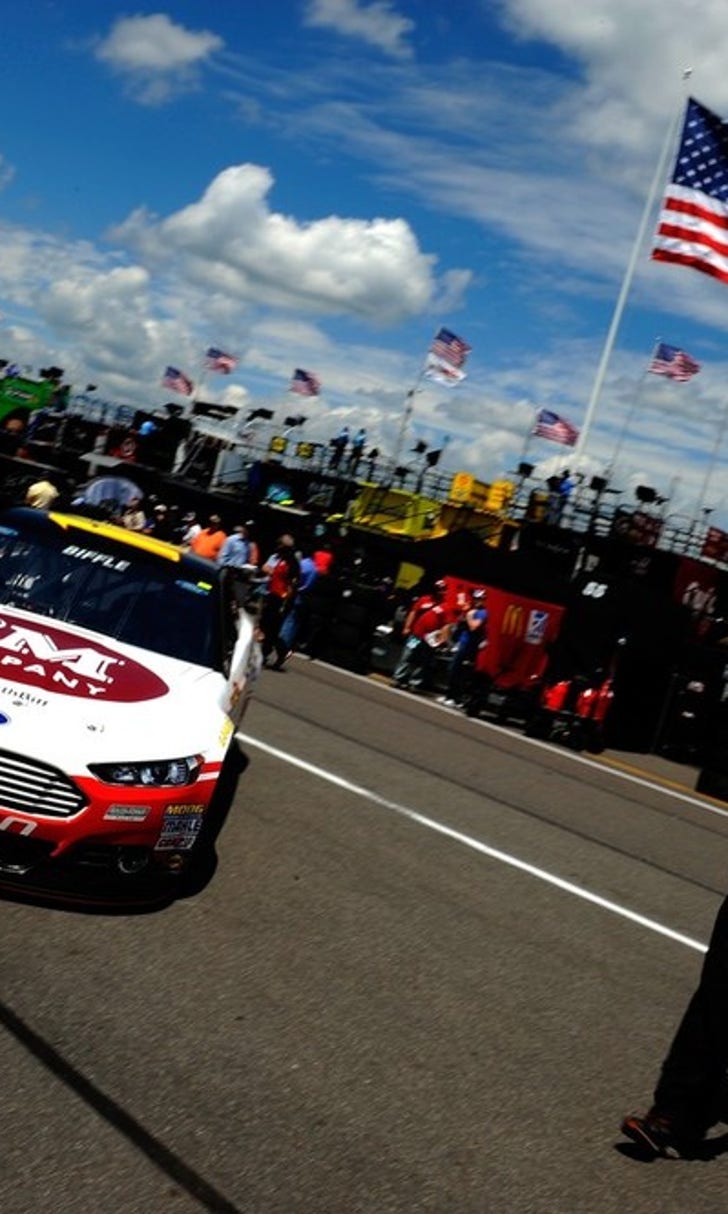 Sights and Sounds From Pocono
BY foxsports • August 4, 2013
Editor's Note: Scroll down for updates...
11:30a ET -- Good morning and welcome to Pocono Raceway! The weater is beautiful (mid-60s) with a slight breeze, and NO rain in sight. Green flag is scheduled for 1:19p ET.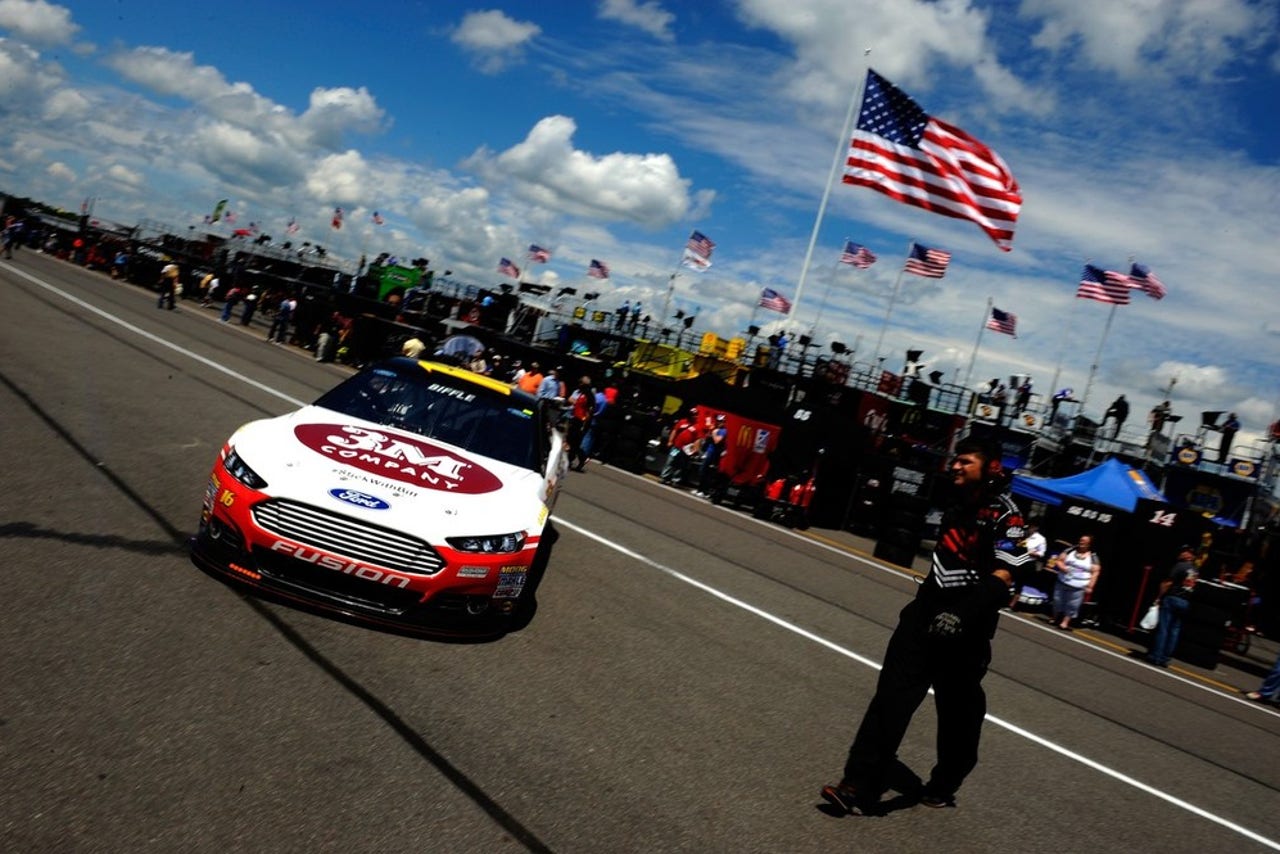 11:40a ET -- Brief hiccup for the No. 18 team of Kyle Busch during pre-race inspection. After several trips through tech, Busch passed and is on the grid. He will start second today.
11:48p ET -- Comedian and actor Dane Cook is here at Pocono. He will serve as the Grand Marshall for today's race.
12:00p ET -- This weekend marks the second and final trip to Pocono for the Sprint Cup Series in 2013. Jimmie Johnson will look to complete the season sweep and the stats are certainly in his favor. Here's who else is hot and who is not.
Who's Hot
• Jimmie Johnson – finished top five in four of the last five races including winning in June. Finished in the top 15 in every race but one (6/07 rain shortened). 
• Kurt Busch – top 10 finishes in five of the last seven Pocono races including a seventh place finish in June; seven top-­‐two finishes in 24 Pocono starts.
• Jeff Gordon – won two of the last five races at Pocono. Finished in the top 10 in 10 of the last 14 races with three wins, six top fives. Six time Pocono winner, most all-time. 
• Tony Stewart – top five finishes in nine of the last 13 races at Pocono including the last three. He has 21 top 10s at Pocono in 29 starts, the most of all his tracks.
Who's Not
• Greg Biffle – only three top 10 finishes in the last 14 races at Pocono.
• Jamie McMurray – only one top 10 in the last nine races at Pocono, 10th (6/12).
Statistics provided by Racing Recall
12:20p ET -- Happy Birthday to Jeff Gordon (42) and Kurt Busch (35)! Perhaps one of the birthday boys can find victory lane after 400-miles.
12:35p ET -- Driver introductions are underway. It seems even the path to driver intros is a little tricky at "The Tricky Triangle."
12:50p ET -- No fine dining for Ricky Stenhouse Jr. A poptart is getting the rookie fueled for the race.
1:05p ET -- Final preparations are being made by the drivers. Who is your pick to win at Pocono?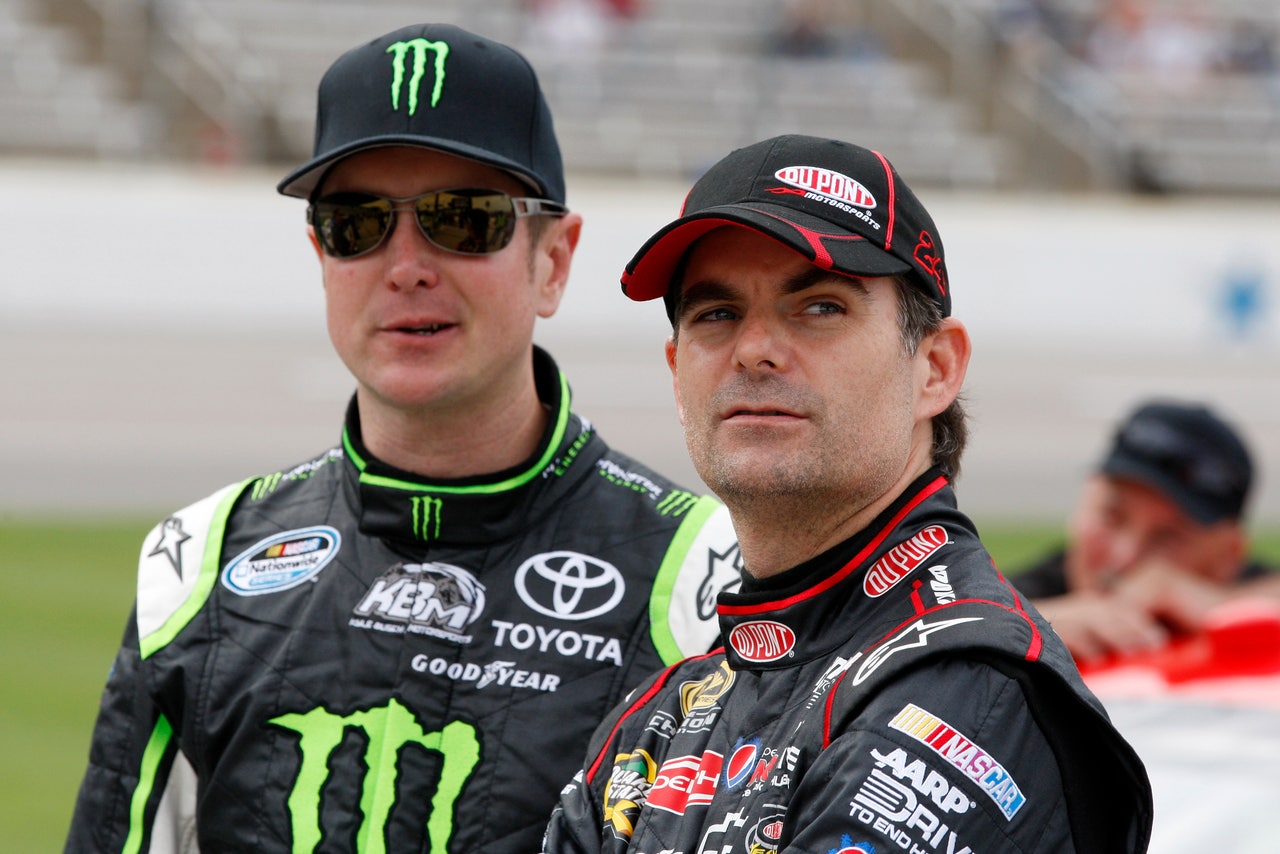 1:12p ET -- Engines are fired! There will be a competition caution at lap 20 due to yesterday's rainfall.
1:24p ET -- Green flag! Follow Live updates and timing and scoring by clicking HERE.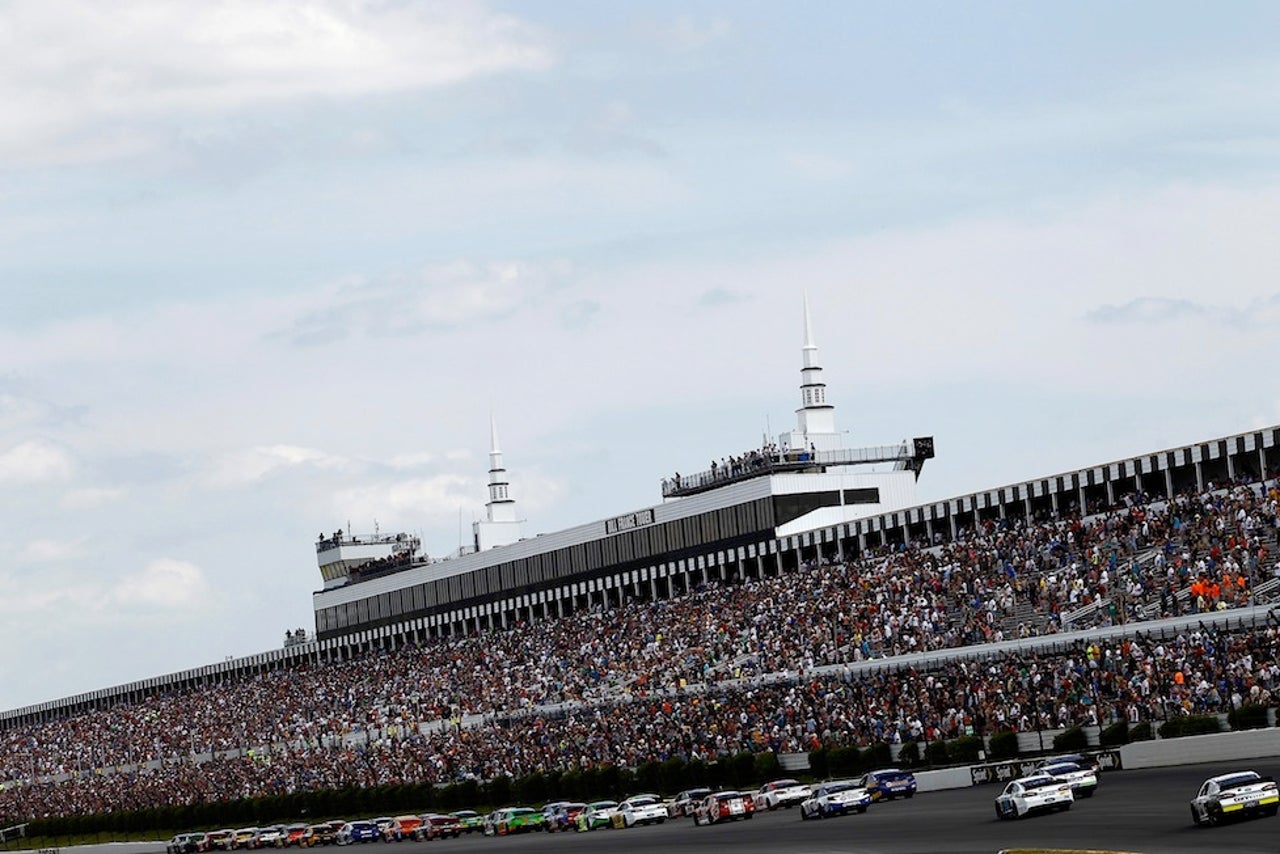 ---