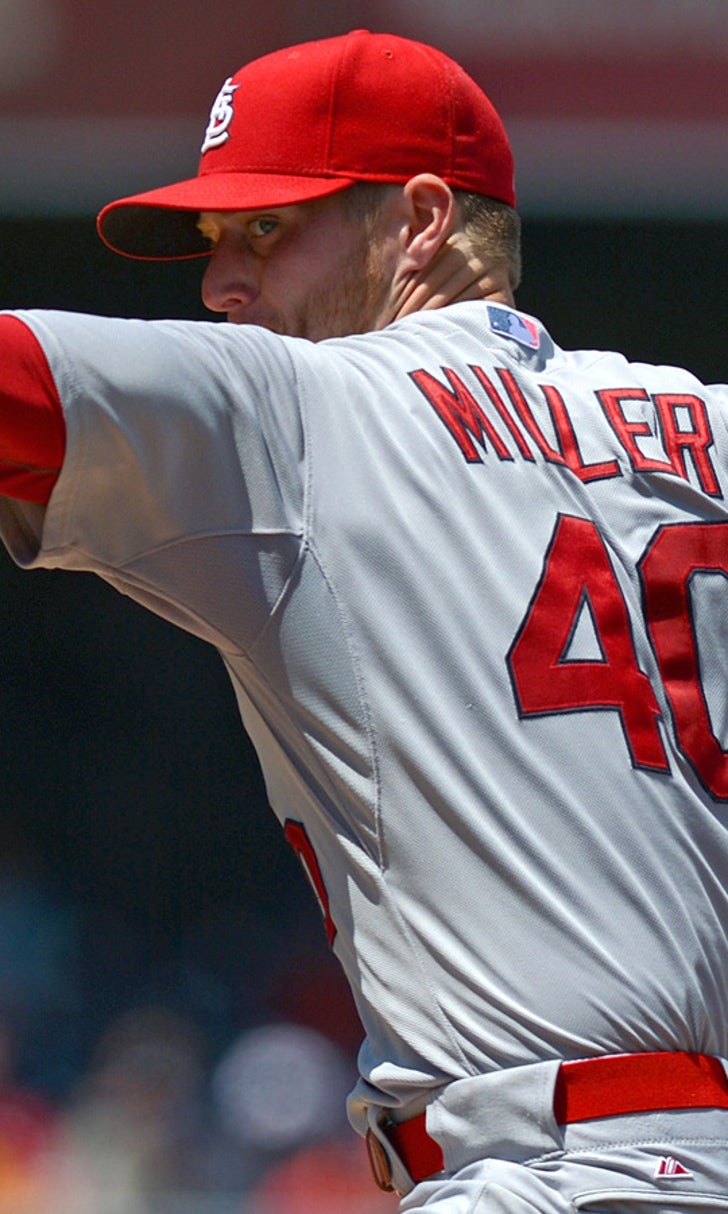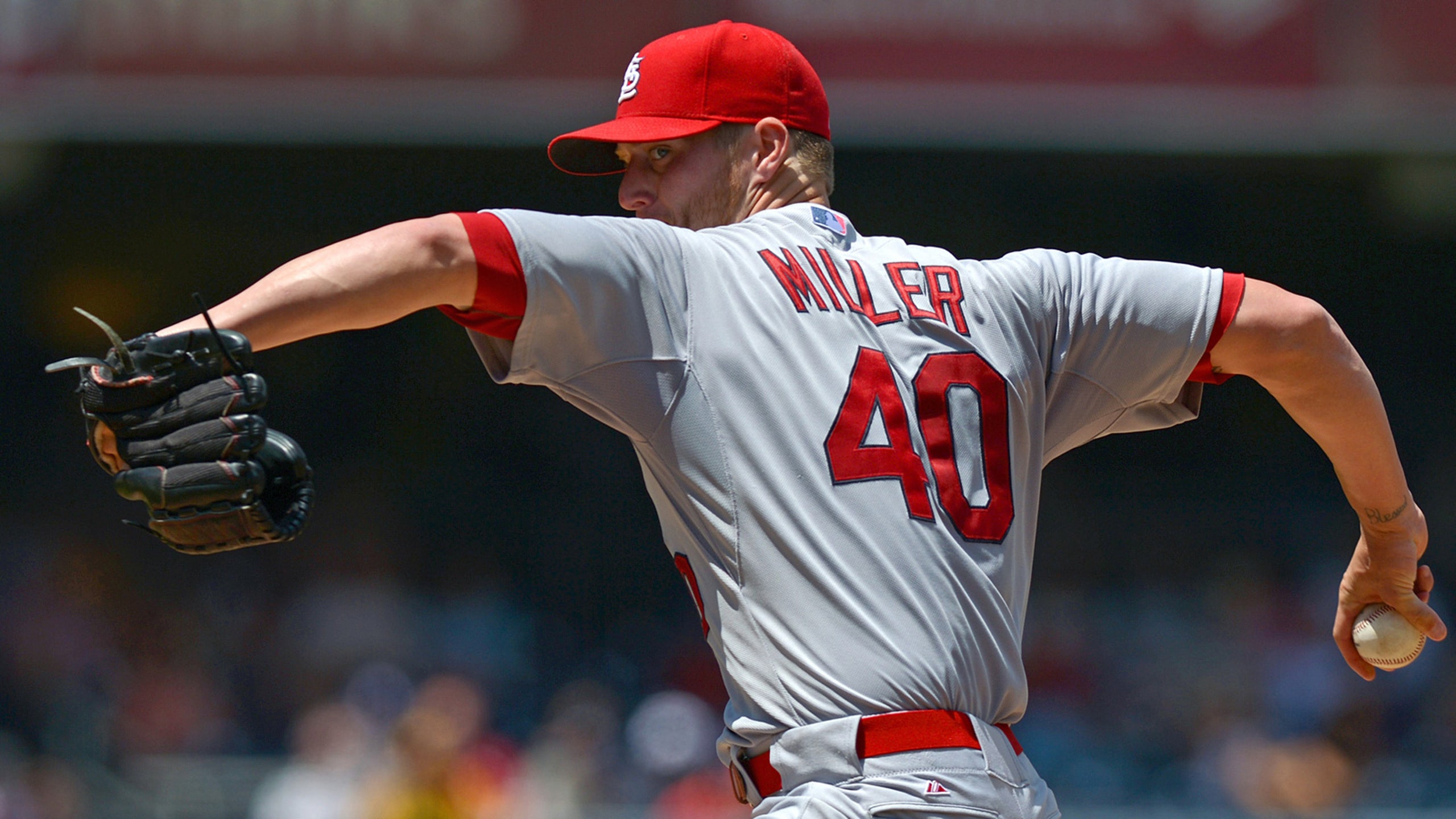 Shelby Miller: Sinker will 'take me to the next level'
BY foxsports • January 30, 2015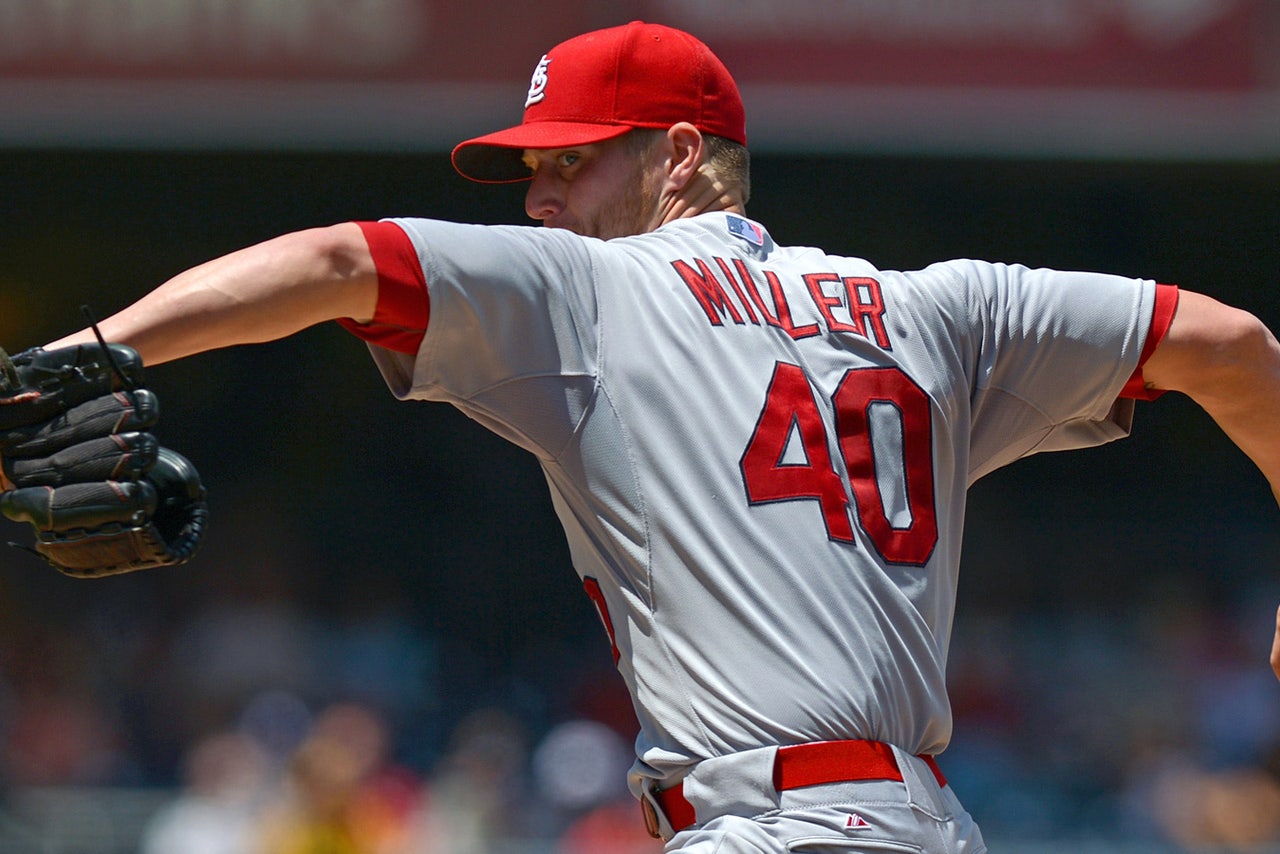 ATLANTA -- Shelby Miller can thank his turnaround on the mound in 2014 to one pitch. Because of that same pitch, the Atlanta Braves may have landed a young pitcher with as much upside as anyone in their rotation.
After a fine rookie campaign in 2013 where he won 15 games and posted a 3.06 ERA, Miller slumped in 2014 as he tried to follow up that early success. He struggled in his first 24 starts last season. He had a losing record (8-9), his ERA had ballooned by close to 40 percent from the year prior (4.25) and instead of walking one batter for every three he struck out, he was allowing free passes to 1.48 batters for every strikeout he recorded.
Miller didn't forget how to pitch successfully last season, he just hit growing pains -- some self-imposed and others from a lack of experience.
The ups and downs were natural, Miller said. The same peaks and valleys many major-leaguers endure. On Aug. 23, however, Miller turned things around.
Enter the sinker.
Two days before his bullpen session, teammate Justin Masterson showed Miller a new grip for a sinker. Miller tried it during his bullpen session, then tried is again as he warmed up for his start against the Phillies on Aug. 23. As he and catcher A.J. Pierzynski left the bullpen prior to the game, Miller matter-of-factly told his backstop to call for the sinker.
"I said I'm going to throw some of these, and we'll see where it's at," Miller recalled portions of the conversation. "It felt good so we just went with it. I started throwing it literally within three days. It's a good pitch that I picked up quick.
"I still need a lot of work with it. I need a lot of work with all my pitches. There's all sorts of ways to get better. But I think that's definitely a pitch that will help me be more efficient and take me deeper into games."
In the seven starts after Miller's epiphany, he baffled hitters. He went 2-0 after unleashing the sinker, posted a 2.08 ERA and struck out 32 batters while only walking nine. Hitters were only able to muster a .190 batting average against him in those seven starts, compared to hitting .250 before the sinker was introduced.
Miller took a break after the Cardinals finished the 2014 season. He's since been traded to the Braves and picked the baseball back up to get into spring training shape.
"It feels good," said Miller. "I've been throwing it in the bullpens that I've had and it feels great coming out of my hand."
It feels so good, Miller said it's now a major part of his arsenal. He threw a four-seam fastball, curve and changeup last season before introducing the sinker. Now the sinker will be another go-to pitch.
"Those are the main two pitches I'll work off of," said Miller about the four-seam fastball and the sinker. "That's [the sinker] going to be a huge pitch for me this year that's ultimately going to take me to the next level. Not only that but kind of mixing it all together, becoming more of a complete pitcher more than a thrower."
When Miller exclusively threw a four-seam fastball, hitters would foul off the pitch before eventually putting it into play. He said relying on the four-seam, solely, pushed his pitch count up as well.
Another St. Louis teammate, Adam Wainwright, tried to get Miller to adopt a sinker earlier. But Miller could never get the grip right. Plus Miller admitted to be a stubborn pitcher, a trait he's since overcome.
"I just kept shying away from it. And when I did eventually learn one that I was comfortable with, he was right the whole time," said Miller. "[Wainwright is] a veteran guy who's been around and works off his sinker a lot. It's one of my favorite pitches now. That's one thing I learned; just be more open minded."
Landing in Atlanta is great for a young pitcher that's receptive to learning. The Braves' organization has historically been ripe with young pitchers that found their groove on the Turner Field mound. Pitching coach Roger McDowell has had enormous success recently as well. The newly-open-minded Miller is excited to get to work.
A new goal for Miller, something that he plans to work on as early as spring training, is learning a changeup. Miller didn't throw that pitch a lot in 2014 (a career low 2.2 percent of the time, according to PITCHf/x data from FanGraphs), but is open to expanding it in his repertoire.
"I know Roger [McDowell] has been known for changeups," said Miller. "A lot of great pitchers have come through this organization, [and] that's a pitch I would love to pick up. I want to be able to throw it more consistently, [and] have a little bit more confidence in it.
"I think with the pitching coach that I have, the guys on the team that do throw changeups -- a lot of them do -- I can learn one. I'm not against picking one up and using it. Once I find that comfortable grip, one that feels natural and right, I hope that comes and I can use it this year."
Take a look at Miller's stellar seven starts to finish the 2014 season with a flurry of success. It's easy to imagine that as a harbinger of good things to come for the 24-year-old hurler in 2015. Since he's beginning his Braves career with a new moldable pitching mind to boot, there has to be a ton of optimism about how he could grow with this young pitching staff.
---