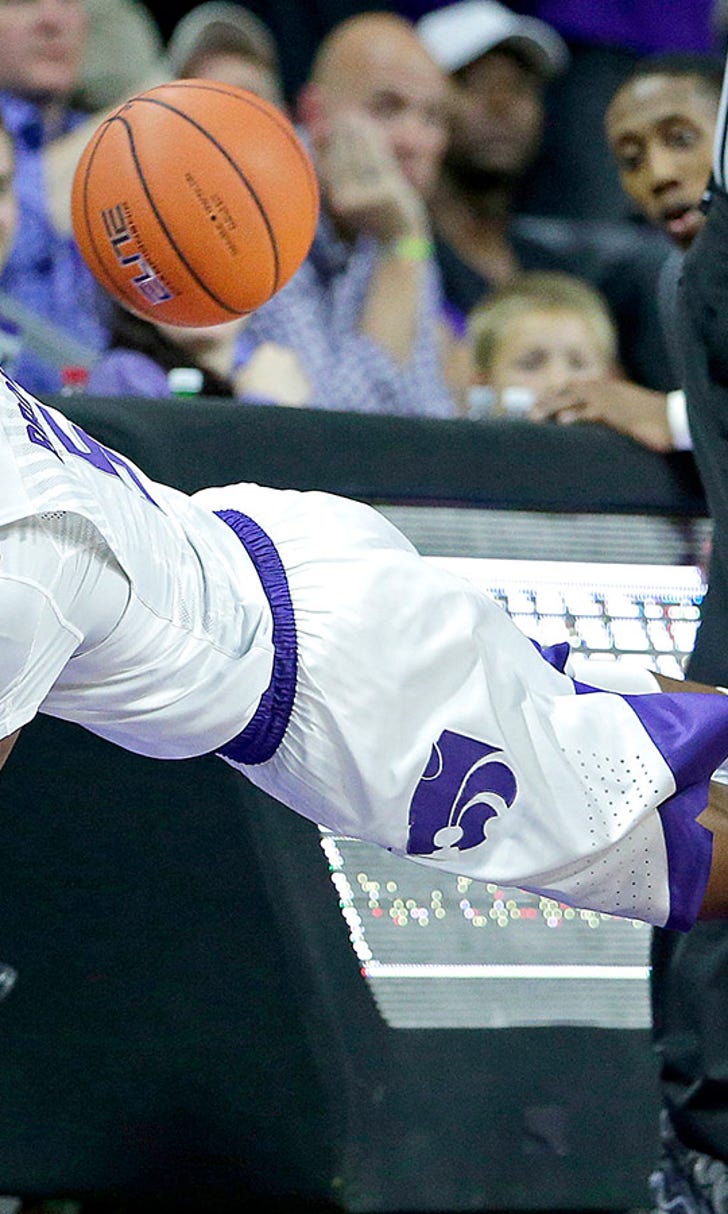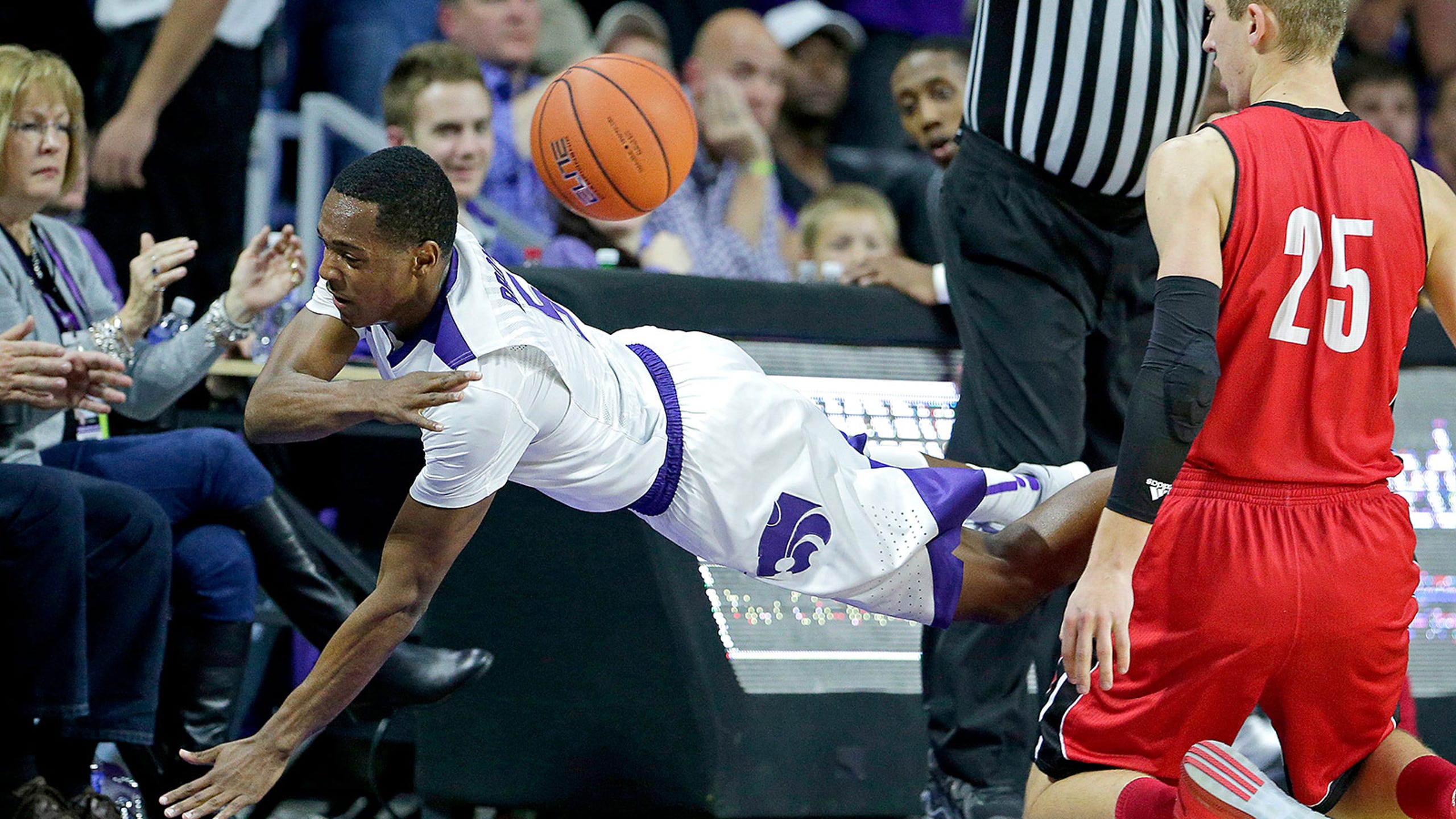 Second-half rally lifts K-State past South Dakota 93-72
BY foxsports • November 21, 2015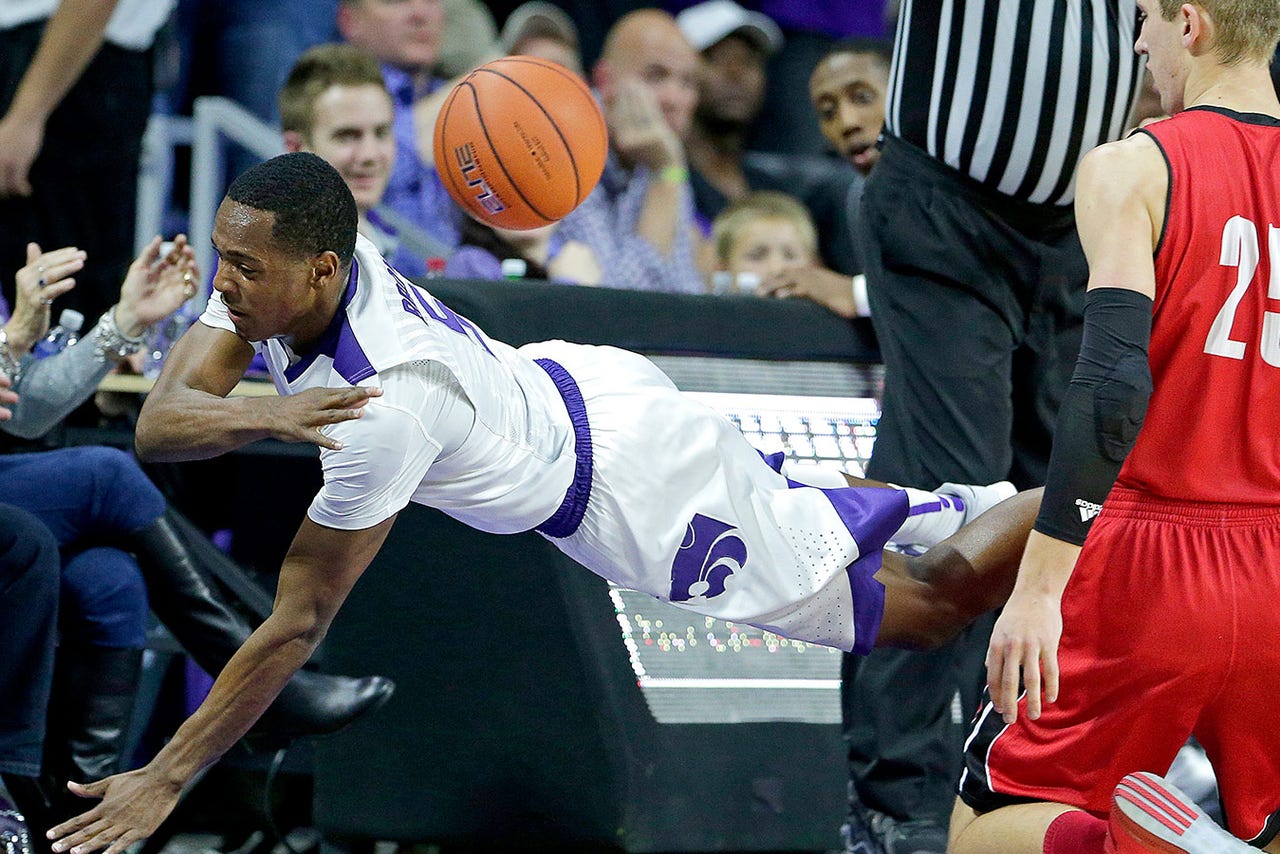 MANHATTAN, Kan. -- Kansas State coach Bruce Weber has already seen a number of upsets in college basketball this season, and at times on Friday night his team looked like the next to fall victim.
Facing a halftime deficit for the first time this season, Weber reminded his young team that nothing would come easy with an overhauled roster, one year removed from the program's first losing season since 2002-03.
It sparked a big second-half response.
Barry Brown scored 18 points off the bench, three teammates finished in double figures, and Kansas State rallied to beat South Dakota 93-72.
"It's a good learning lesson for the guys," Weber said. "Every game is different. You have to adjust and be ready to play."
Stephen Hurt, Dean Wade and Justin Edwards each scored 15 to give Kansas State its first 3-0 start since 2012-13.
South Dakota (1-3) led 42-39 at halftime by outworking the Wildcats in transition and on the boards in the opening half.
But amid a 13-4 second-half run, Kansas State grabbed its first lead since the 14:07 mark in the first half on a pair of free throws by Edwards to make it 51-49 with 15:36 left. The run stretched to 23-9 and the Wildcats led 68-56, more than enough distance to control the final nine minutes.
The Coyotes hit 16 of 30 shots, including four 3-pointers, and led by as much as 8 in the opening half. Shy McClelland had his way with the Wildcats' defense, driving to the rim on multiple occasions to score 14 points. He also had five rebounds and dished out three assists.
"We were the aggressor to start the game," South Dakota guard Casey Kasperbauer said. "But then I think as the game went on their length bothered us."
Brown scored 13 of his 18 points in the second half and Kansas State was able to cool off McClelland, holding the Coyotes to 34 percent from the field in the final 20 minutes on 12-of-35 shooting.
"I just saw my team in a drought, and I feel like coming off the bench I have to have the energy to pick them back up," Brown said. "I hit some big shots and we got some momentum going."
McClelland finished with a game-high 20 points for South Dakota (1-3) and Dan Jech added 13.
TIP-INS
Kansas State: The Wildcats rallied from an 11-point deficit to beat South Dakota 64-62 on Dec. 10, 2013. . Former Kansas State guard Rolando Blackman was inducted into the College Basketball Hall of Fame on Friday. . The Wildcats have scored 80 points or more in three-straight games for the first time since 2009-10.
South Dakota: The Coyotes lost 54 percent of its scoring and 46 percent of its rebounding from last season, where they finished 17-16 in Smith's first season. . South Dakota is playing 11 of its 14 nonconference games on the road.
QUOTABLE
Kansas State guard Wesley Iwundu has earned some high praise from opposing coaches so far this season. For the second-straight game, he has been compared with Scottie Pippen.
"Iwundu is a heck of a player," South Dakota coach Craig Smith said. "He was a guy when I was an assistant at Nebraska that we recruited. He was set for an official visit, and then we took someone else. We made a mistake there. He's like Scottie Pippen out there. He's a triple-double guy any given night."
UP NEXT
Kansas State: In Kansas City, Missouri, on Monday against Missouri for CBE Hall of Fame Classic championship round.
South Dakota: Home on Tuesday against South Dakota Miners.
---
---