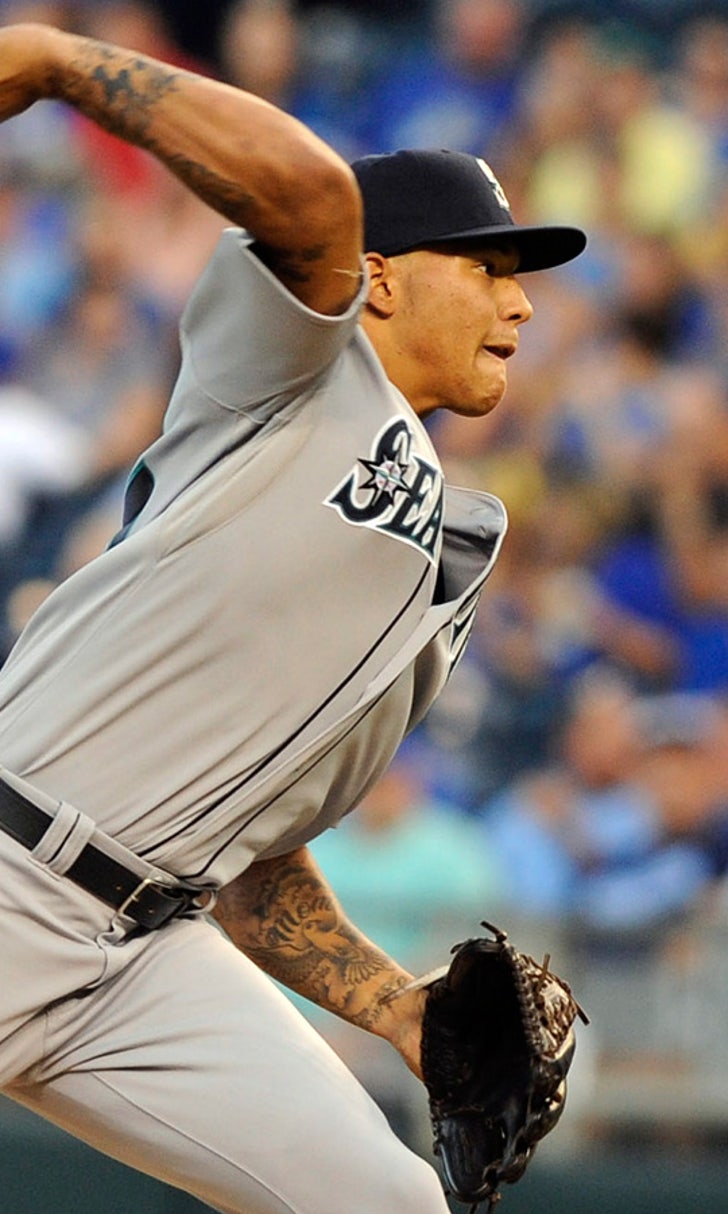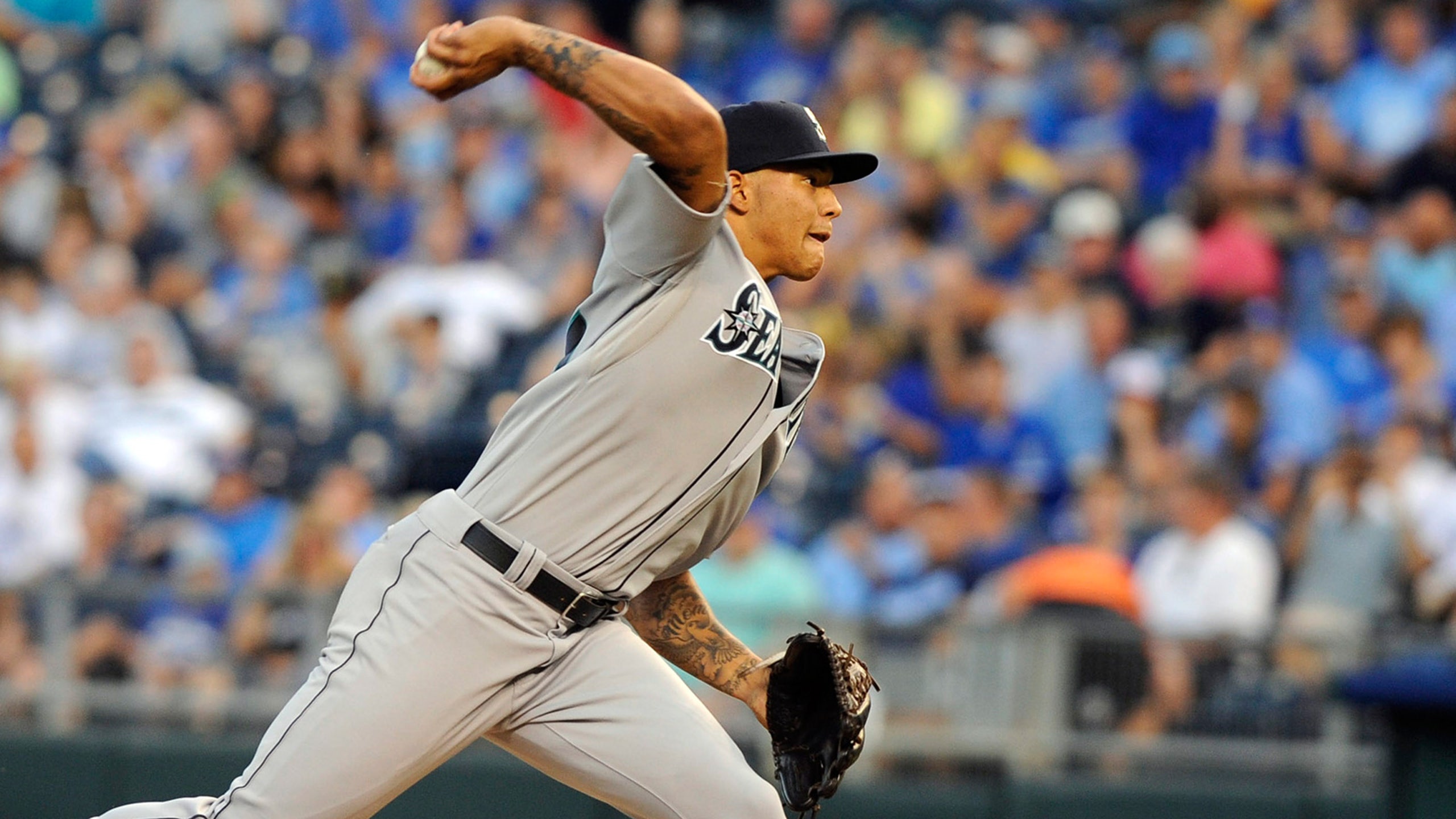 Seattle SP Walker could be a fantasy baseball steal this season
BY Ryan Fowler • February 20, 2014
Who is next?
It may be the most popular question in all of sports. The common query carries plenty of weight in fantasy baseball as owners are always looking for an edge over the rest of their league.
Every owner has Mike Trout, Clayton Kershaw, Robinson Cano and Miguel Cabrera on their pre-draft radar. It's the shiny new toys out of the box that tend to slide down draft boards in most casual leagues and where an educated owner can tip the scales in their favor.
Below are my top five fantasy baseball prospects for 2014:
Walker is ranked the No. 2 pitching prospect and No. 6 overall on MLB.com's 2014 Pipeline and Bernie Pleskoff just named him to his American League prospect "Dream Team."
Walker picked up one win in three late-season starts with the Mariners last season. He was yanked after five innings pitched in each of those three starts.  His fastball hovered around the mid-90s during the major league stint.
I currently have him ranked 230th overall or an average draft position of the 20th round.  I would feel extremely comfortable rolling the dice on Walker come draft day.
Walker's Fantasy Life:  While researching Walker, I stumbled upon an article on Larry Brown Sports that reported the Mariners' star pitcher is currently dating former NFL quarterback Mark Rypien's daughter, Angela.  Like her dad, she, too, is a quarterback, but in the Lingerie (Legends) Football League.
Aside from the strikeout issues noted above, is that with the addition of Dexter Fowler, Springer will slide over to right field this spring training. He may need a little seasoning with only 62 Triple-A games on his impressive statistical resume.
Here's the bottom line: if he's a better hitter with greater speed (45 SB) than Mark Trumbo – a fellow big bopper with strikeout issues – I'm all for taking a stab on Springer in the last few rounds.  The Astros' need a spark and Springer is the light.
Right-handed hitters only managed a .202 batting average against Bradley last season and he won his last six starts. His fastball has been clocked around 100 miles per hour. Thus, a 9.9 K/9 rate during his entire minor league career is not a surprise.
Without a major league or even Pacific Coast League (a hitter's paradise) sample size to digest, Bradley may experience some hiccups at the onset, but expect the hard-throwing righty to settle in and contribute for the Diamondbacks in 2014.
Here are the big three names Ventura will be competing against in spring training:
"He dominated the NPB (Nippon Professional Baseball) ," former MLB player and FS1 MLB analyst Gabe Kapler said on the FOX Sports Team Report podcast. "He was better than (Hideo) Nomo. He was better than Yu Darvish. He's been the best. There's no question Tanaka is the best pitcher on that staff."
The FOX Sports fantasy department ranked Tanaka 101st overall. Because of the name recognition and affiliation with the Yankees, he could fall off some boards earlier than warranted, but should be a solid investment midway through your draft.
Jose Abreu - 1B (CWS): at a shallow fantasy position, Abreu's raw power will be a nice add to owners' rosters in 2014.  Ranked 120th overall in FOX Sports Top 300.  I have him at No. 139 now, but expect him to move up during next update.
Xander Bogaerts - SS/3B (BOS): finished on the Red Sox's World Series roster - incredible plate discipline - Will Middlebrooks' struggles in 2013 create confusion where Xander will play in 2014
Chris Owings - SS (ARI): Didi Gregorius was a big piece in the trade that sent Diamondbacks' pitching prospect Trevor Bauer to Cleveland.  However, the shortstop isn't a lock to start the season with Arizona.  Owings hit .330 with 12 homers and 20 stolen bases at Triple-A Reno last year.
Christian Yelich - OF (MIA):  Skipped over Triple-A to help a paltry and young Marlins' offense last season - will be a regular starter in 2014
Matt Davidson - 3B (CWS):  Traded by Diamondbacks to White Sox this offseason - hit .280 with 17 home runs and 74 RBI last season at Triple-A Reno - competing against Conor Gillespie and Jeff Keppinger for gig
Kolten Wong - 2B (STL): lack of consistent playing time made 2013 Cardinals' stats hard to judge - .153/.194/.169 triple slash - be sure to read this FanGraphs article on Wong and his fantasy potential at at very shallow position
Nick Castellanos - 3B (DET): takes over third base in Detroit as Miguel Cabrera slides back to first base - hit .276 with 18 homers, 76 RBI and 37 doubles at Triple-A Toledo last year
Billy Hamilton - OF (CIN): the speed is well-known, but can he get on base to steal said bases and score runs for owners?
Alex Wood - SP (ATL): could be a steal in your fantasy baseball draft - finished 3-3 with a 3.13 ERA, 3.18 xFIP and 8.92 K/9 rate in 11 starts for the Braves last season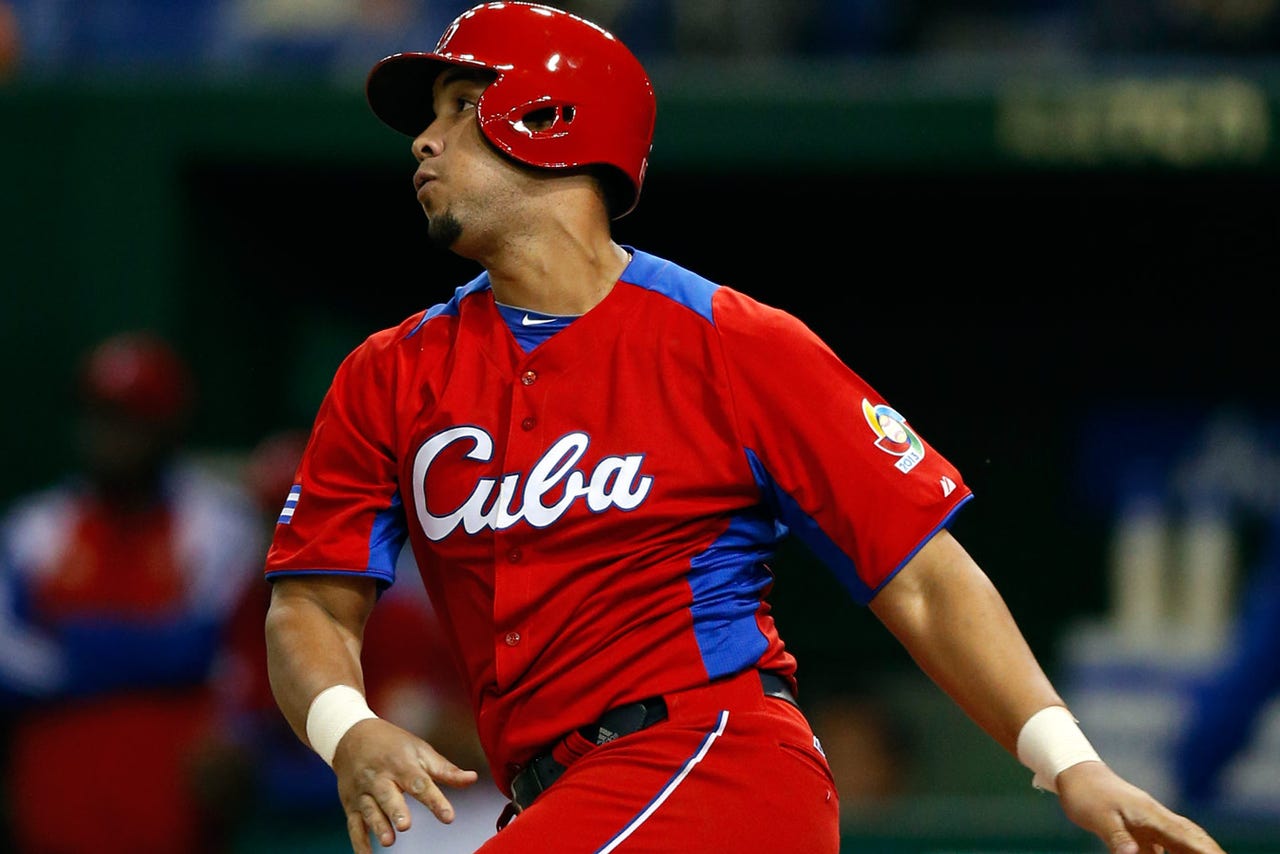 Jose Abreu - White Sox First Baseman
Sonny Gray - SP (OAK): has recovered from a broken thumb (non-throwing hand) - finished 5-3 with 9.42 K/9 rates, 2.67 ERA and 2.92 xFIP in 10 starts for the A's last year - another value pick here
Danny Salazar - SP (CLE): made quite a first impression with the Tribe at the end of the 2013 season - finished 2-3 in 11 starts with a whacky 11.25 K/9 rate (it was 11.83 at AAA) - his average velocity with the Tribe was above 95 miles per hour according to FanGraphs.
---