Scott Linehan: The plan for managing Tony Romo's reps is a great one
Published
Aug. 3, 2014 6:12 p.m. ET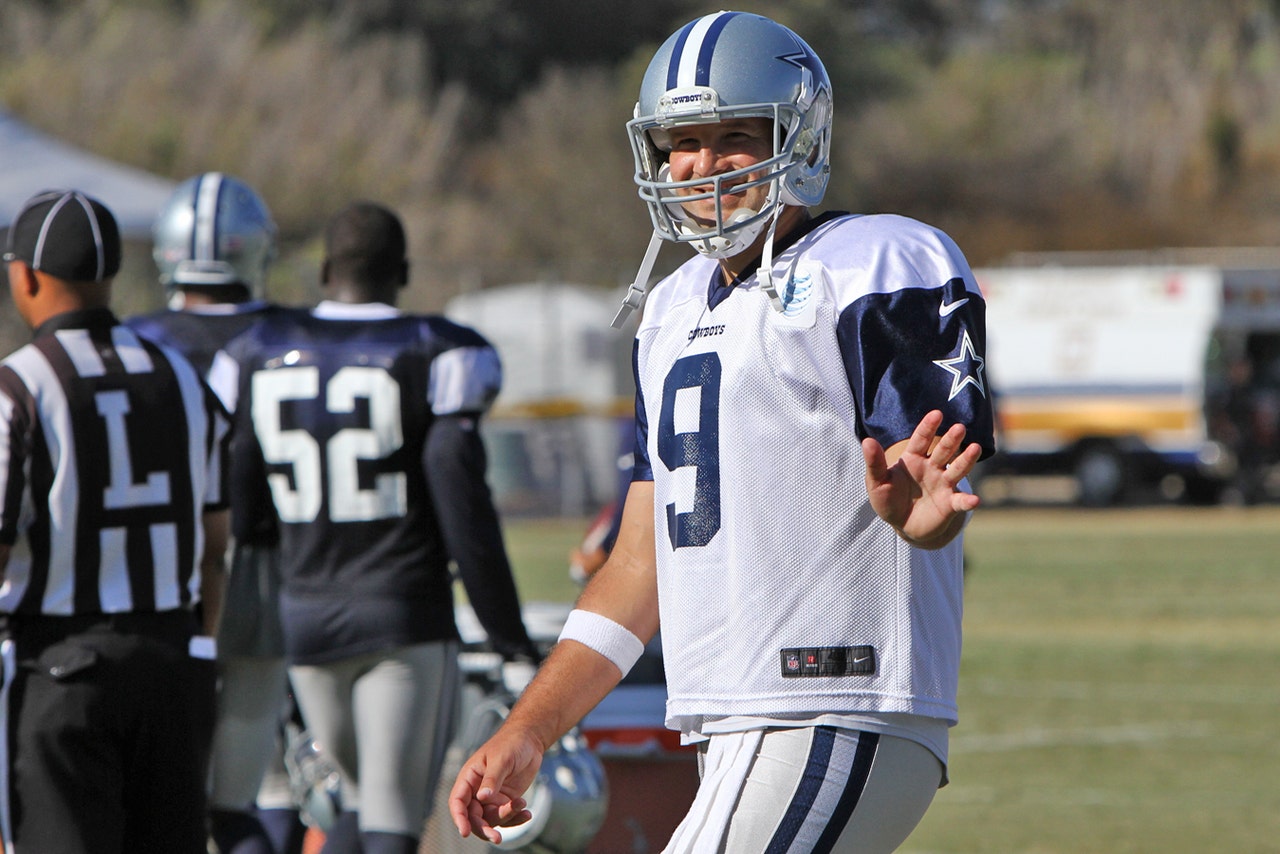 OXNARD, Calif. - Scott Linehan is not concerned that Tony Romo will likely miss Sunday's Blue-White Scrimmage. The Dallas Cowboys quarterback has been held out of three of the eight training camp practices and is expected to play in only two of the team's four preseason games.
"He's been great," Linehan said. "I think the plan for managing his reps is a great one. We're getting a lot done when he does go. I've been really happy with the way things are going."
Linehan, who's in his first year calling plays for the Cowboys, is pleased with the mental repetitions Romo has received while sitting out.
Not sure what that means? Linehan explained after Saturday's practice.
FOX SPORTS DAILY
COWBOYS EDITION
Cowboys News To Your Inbox!
*By clicking "SUBSCRIBE", you have read and agreed to the Fox Sports Privacy Policy and Terms of Use.
"Mostly you just got to talk situations," Linehan said. "'In this situation, this is what I'm thinking.' We had a red-zone period and we called a play. He didn't take the rep, but I said, 'If we have a situation like that and we call this play and get this coverage, you change this route combination to this.' He's getting the rep. He's getting tuned into why you call a play and what you're calling a play for and he understands the answer. 'If you don't get what you're calling the play for, this is the answer.' And that's valuable time."
Romo, who had back surgery in December, is entering his 12th season with the Cowboys. Having a quarterback with that much experience makes Linehan's job a little easier. When Linehan describes a situation on the field, Romo is usually quick to pick up on the passing game coordinator's advice.
"He knows the game," Linehan said. "You can't help but know the game, he's been very well coached throughout his career, first of all. He's got a wealth of knowledge that you can't replace. He's prepared for any situation. There's not a whole lot of things he hasn't seen.
"He's got a great mind and a great knack for the game and making things work."
Follow Jon Machota on Twitter: @jonmachota
---