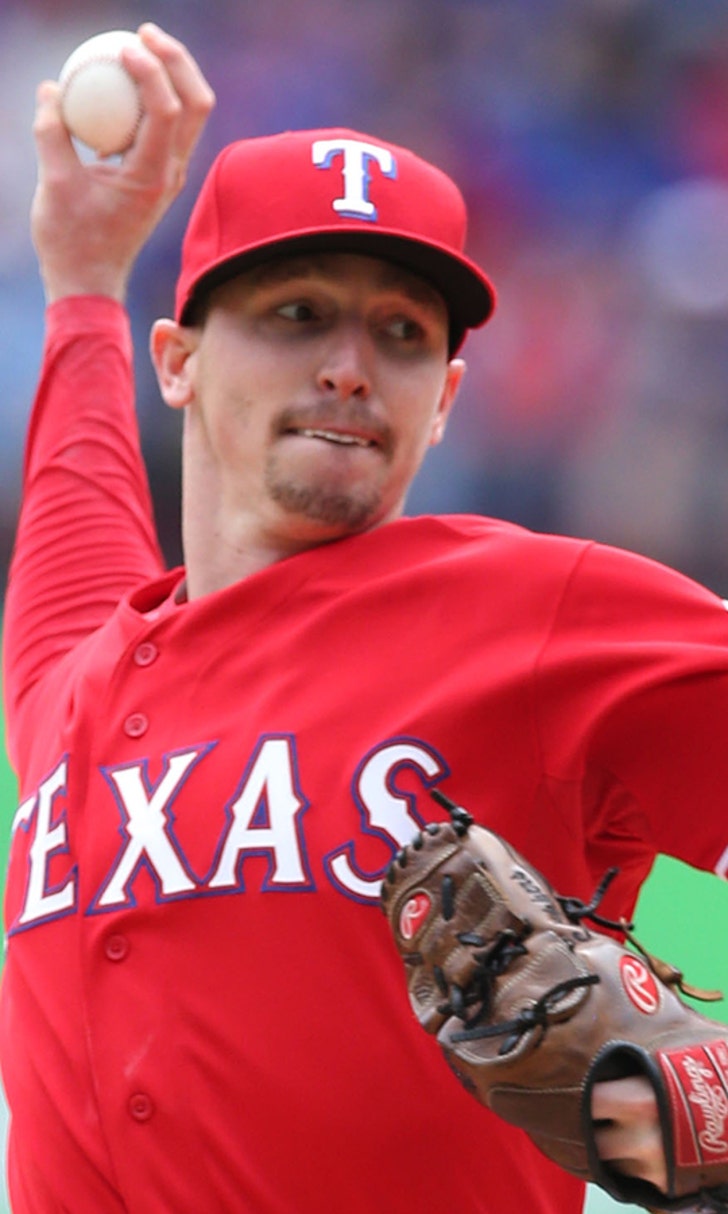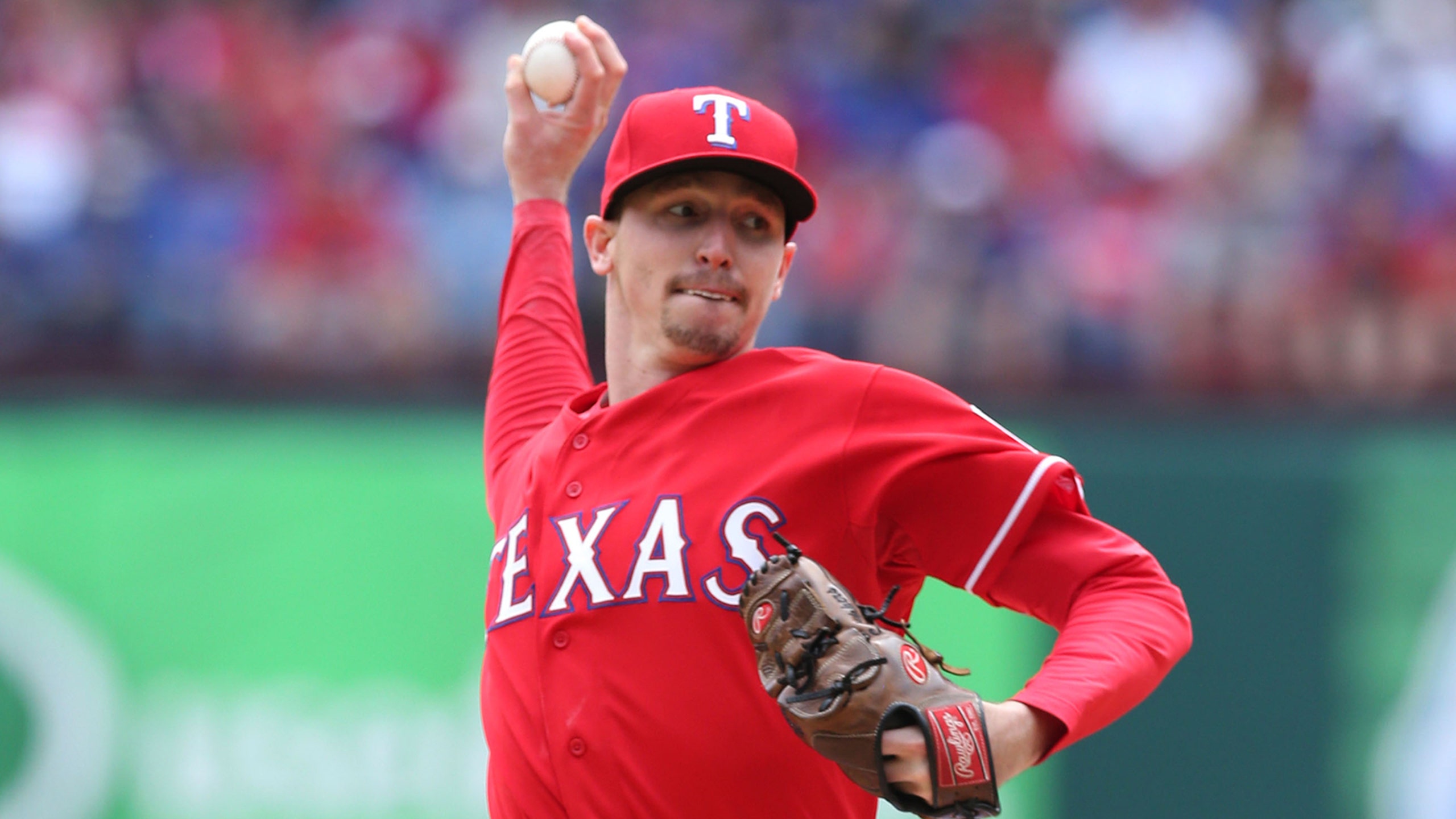 Scheppers ready to open series against Red Sox
BY foxsports • April 7, 2014
John Lackey has had more trouble against the Texas Rangers in his 12-year career than any other opponent.
He didn't have many issues in his first start of 2014.
With Boston's offense in a rut, Lackey will need to improve his performance against Texas on Monday night when the Red Sox and Rangers begin a three-game series at Fenway Park.
Boston (2-4) was outscored 17-8 while dropping all three games over the weekend against Milwaukee, the first time it was swept at home in a three-game series since Sept. 7--9, 2012.
The Red Sox went 3 for 19 with runners in scoring position in the series and are just 6 for 44 (.136) in such situations over their first six games.
"We've had a difficult time bunching hits together," manager John Farrell said. "We're doing our (best), I know that, to try to build an inning, to try to hit to the situation. At some point, you credit the quality of pitches made in key spots by the opposing pitcher."
One of the biggest culprits has been outfielder Daniel Nava, who is 3 for 26 overall and 1 for 13 in the leadoff spot after hitting there for a third time Sunday.
To make matters worse, the Red Sox placed third baseman Will Middlebrooks on the 15-day disabled list Sunday with a strained right calf.
"Obviously things can change quickly," Nava said. "You can say, `You didn't lose four in a row, but four can turn into 12. (The) 2012 (season) didn't have anything to do with 2013, so one season doesn't mean anything to the next."
Lackey would like to believe his 2013 improvement will carry over after lowering his ERA nearly three runs from his disastrous pre-Tommy John surgery season in 2011. He made a pretty convincing argument it will in his first start, holding Baltimore to a two-run homer and two others hits through six innings in Wednesday's 6-2 win.
"I was very pleased for the first time. It felt pretty good. It's something I can keep building on," Lackey said.
He's rarely felt good after a start against the Rangers (3-3), going 12-15 with a 6.01 ERA that's easily his worst against any club he's faced multiple times.
Lackey did, however, fare well the last time he saw Texas, allowing a homer to Adrian Beltre and four other hits over six innings June 5 at Fenway.
Texas counters with Tanner Scheppers, who will make his second career start after being roughed up on Opening Day. The right-hander allowed seven runs, eight hits and three walks over just four innings against Philadelphia.
"I was extremely disappointed. You bear down there. My pitches were around the zone," Scheppers said. "I was just trying to be too fine with everything, trying to hit corners. Unfortunately, I put the guys in a big hole."
Scheppers has five career appearances versus Boston, allowing three hits and one run in five innings of relief.
The Rangers were on the verge of being swept over the weekend as well, but Elvis Andrus' two-run homer in the eighth inning Sunday broke a scoreless tie as Texas went on to win 3-0.
Andrus didn't hit his first long ball last season until Aug. 10.
"It was huge. We needed it," manager Ron Washington said. "(On Sunday), he drove the bus."
Texas went 4-2 against the World Series champions last season, though the Red Sox took two of three at Fenway.
---