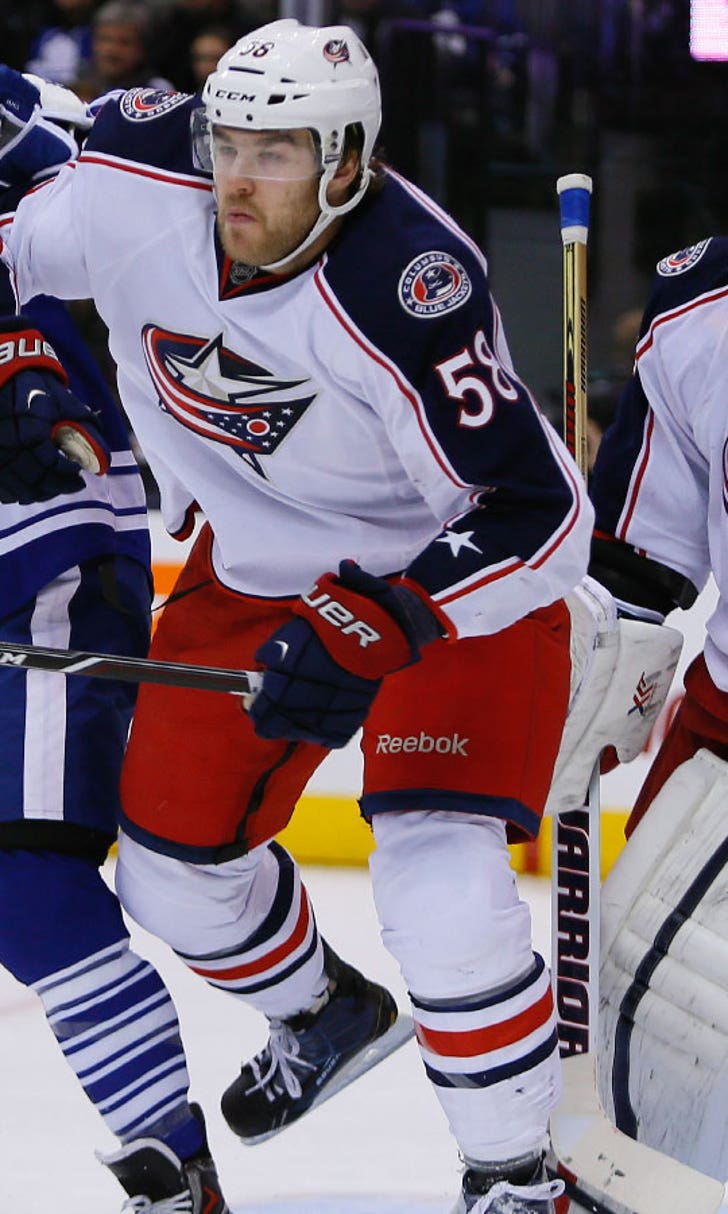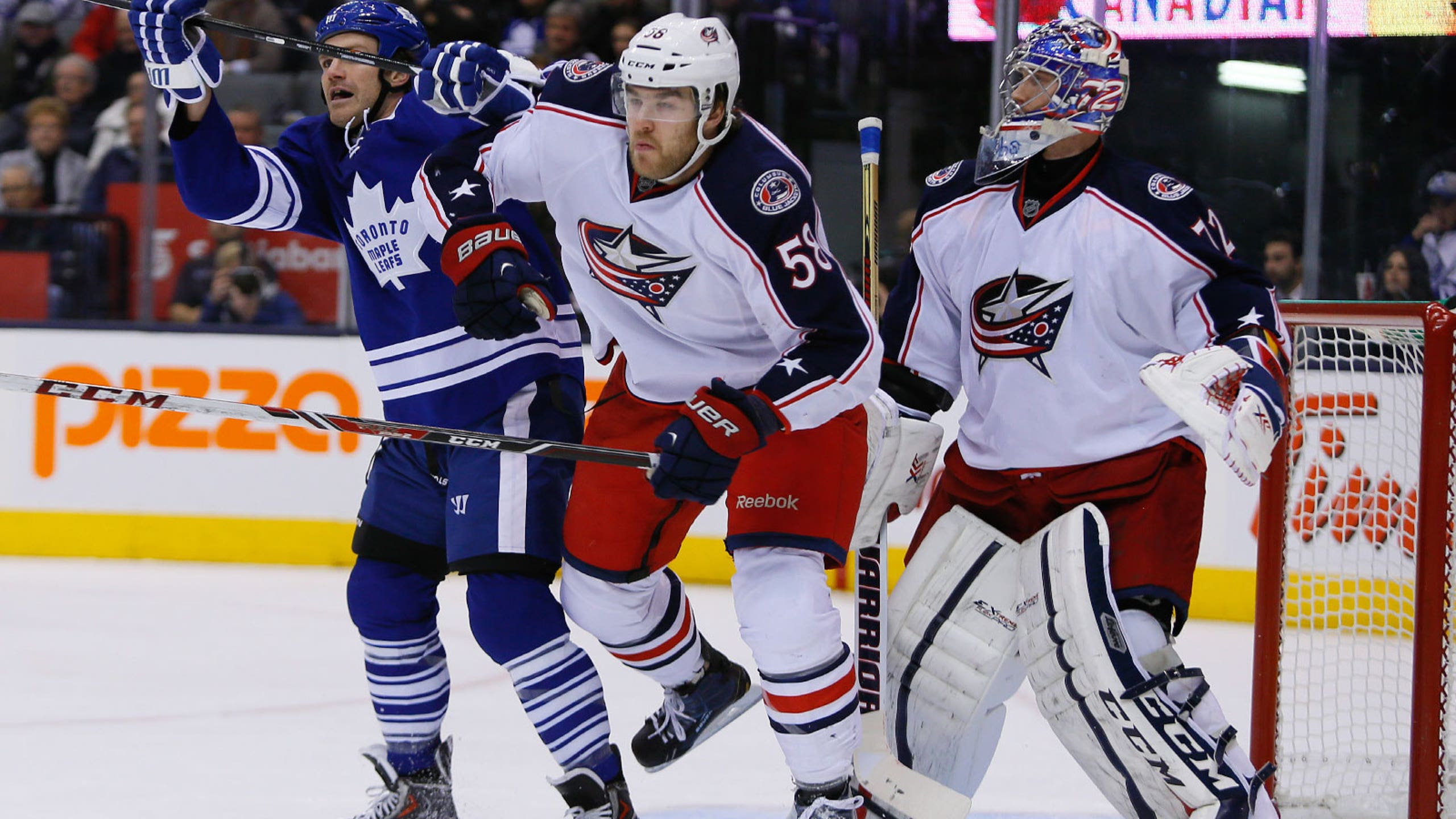 Savard playing bigger role for Columbus since Olympic break
BY foxsports • March 18, 2014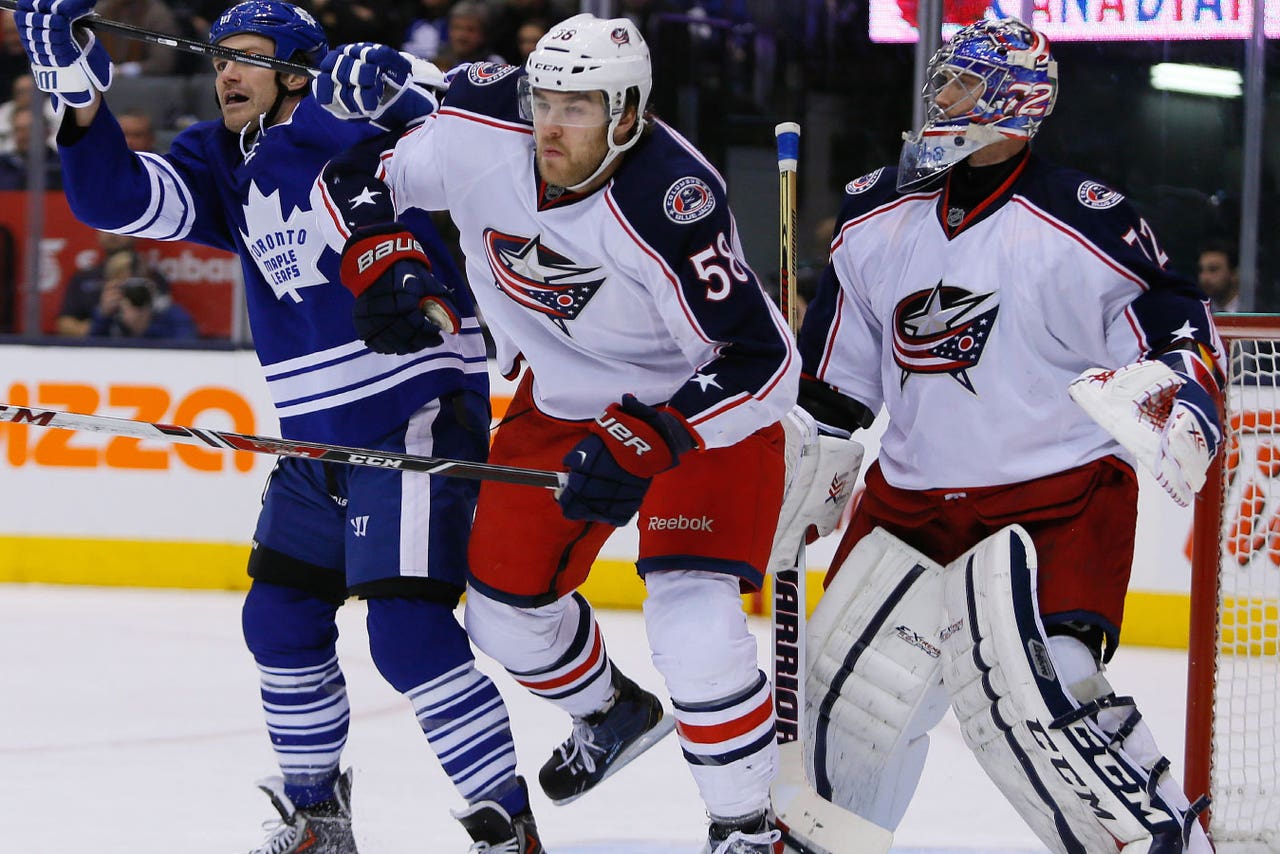 The defense rests.
Yeah, sure, maybe in the courtroom, but not on the Columbus Blue Jackets back line. Not even close, especially since the roster was depleted with injuries to two of the team's top-six defensemen. Fedor Tyutin missed the first eight games after the Olympic break before returning for the game in Minnesota, and Ryan Murray has been out since injuring his knee in Toronto March 3.
As far as playing a steady, shutdown kind of game, those two D-men had been as good as the Blue Jackets had on the blue line. So, how has the team gone 6-2-1 since the NHL resumed play after Sochi? You know that old hockey adage about injuries presenting opportunities for other players? Apparently it's not just a cliche - in this case, it's turned out to be very true.
Everyone on the blue line has stepped up. Actually, Dalton Prout stepped back in, from Springfield, and is playing at a level much like his impressive rookie season last year. Veterans Jack Johnson, James Wisnewski, and Nikita Nikitin (who missed a game after being injured in Chicago) have eaten big minutes in critical situations. And Nick Schultz has added needed steadiness and depth after coming over from Edmonton at the trade deadline.
Then there is David Savard. The kid who fell out of favor last season because he couldn't quite grasp, or commit, to the work it takes to stay in the NHL, is continuing one of the most compelling renaissance stories of the year. In the nine games since the Olympics, Savard has stepped up his game -- and his minutes -- in a huge way for Columbus. He has averaged well over 20 minutes a game in that time and has twice topped the 25-minute level. And he's having a blast.
"Yeah, it's fun," he smiled. "Every hockey player wants to be on the ice. I love the new challenge. I think it was a huge task, but I think everybody has stepped up their game and tried to fill the holes. I think we did a pretty good job, but we're happy to have Toots (Fedor Tyutin) back, that's for sure. He's a huge part of our team, and he's going to help us on this push."
As much as he has embraced the heavier workload lately and proved he can handle it, Savard says he really hasn't changed his game as the shifts have increased and the time on ice has mounted.
"You try and stay focused, even if you're not playing a lot of minutes," he explained. "Obviously, anything can happen in a game -- somebody gets hurt or something like that - so you always have to prepare as if you're going to play a lot of minutes and stay focused. Every game I come in and try to be focused on planning to play 25 (minutes). If I end up playing 16, I'll try to be at my best for that time."
It isn't just the increased minutes that the Quebec native has handled so well. He's also been asked to play big shifts at critical times against the opposition's best players. He admits that's been different for him, not to mention very challenging.
"Obviously, it's different if you play against top lines than a third line," Savard said. "A third line is more of a forechecking line usually, but when you get to play against the best players in the world, like Thornton, Toews, Kane, you have to be aware that they have sick hands, and they can dangle you anytime. I just try to play my game and bring a physical aspect to it."
Last season, Savard played a total of four games for Columbus. He got the message loud and clear and committed to doing what it takes in the offseason to have a chance to stick at the highest level of hockey. The re-dedication is paying huge dividends, for him and for the Blue Jackets.
"It was disappointing last year," he admitted. "It had a lot to do with myself, and that's why I worked so hard this summer. I wanted to prove that I could do it. I'm pretty happy about where I am right now, and I'm trying to keep going, keep improving and hopefully becoming a huge part of this team. It would be great. Obviously, I'm a part of the team now, but I want to keep getting better and better and help this team get into the playoffs and make a run at the Stanley Cup."
---