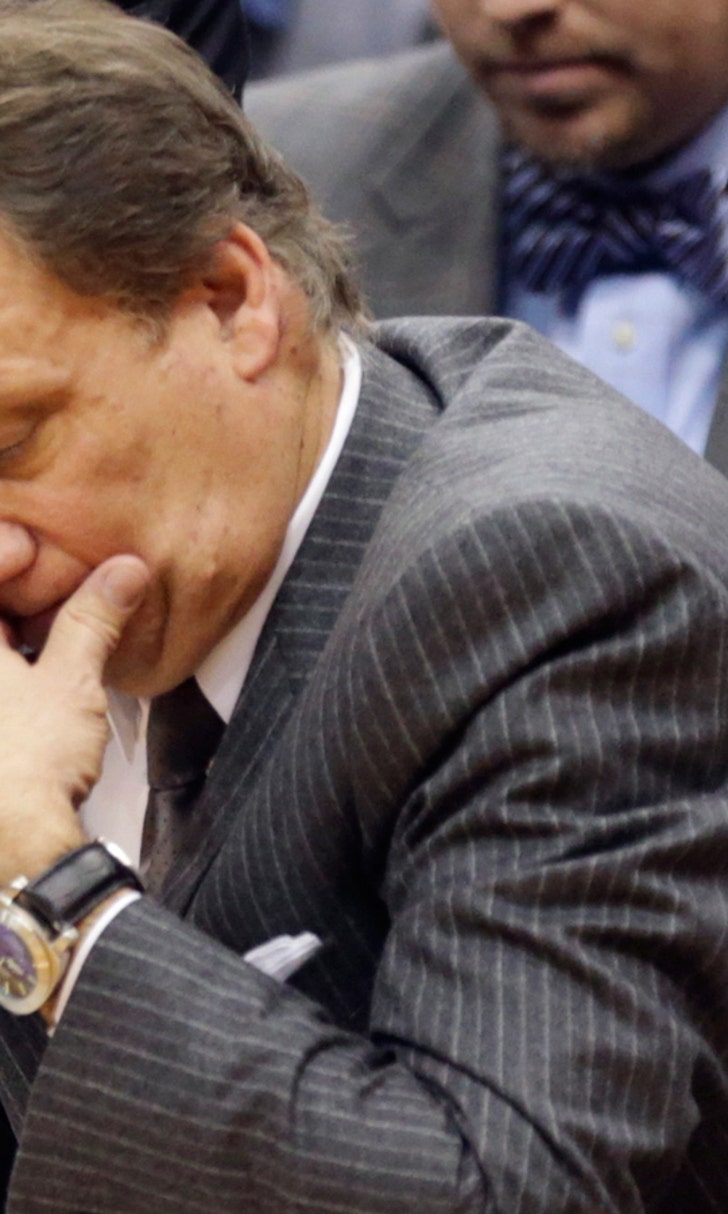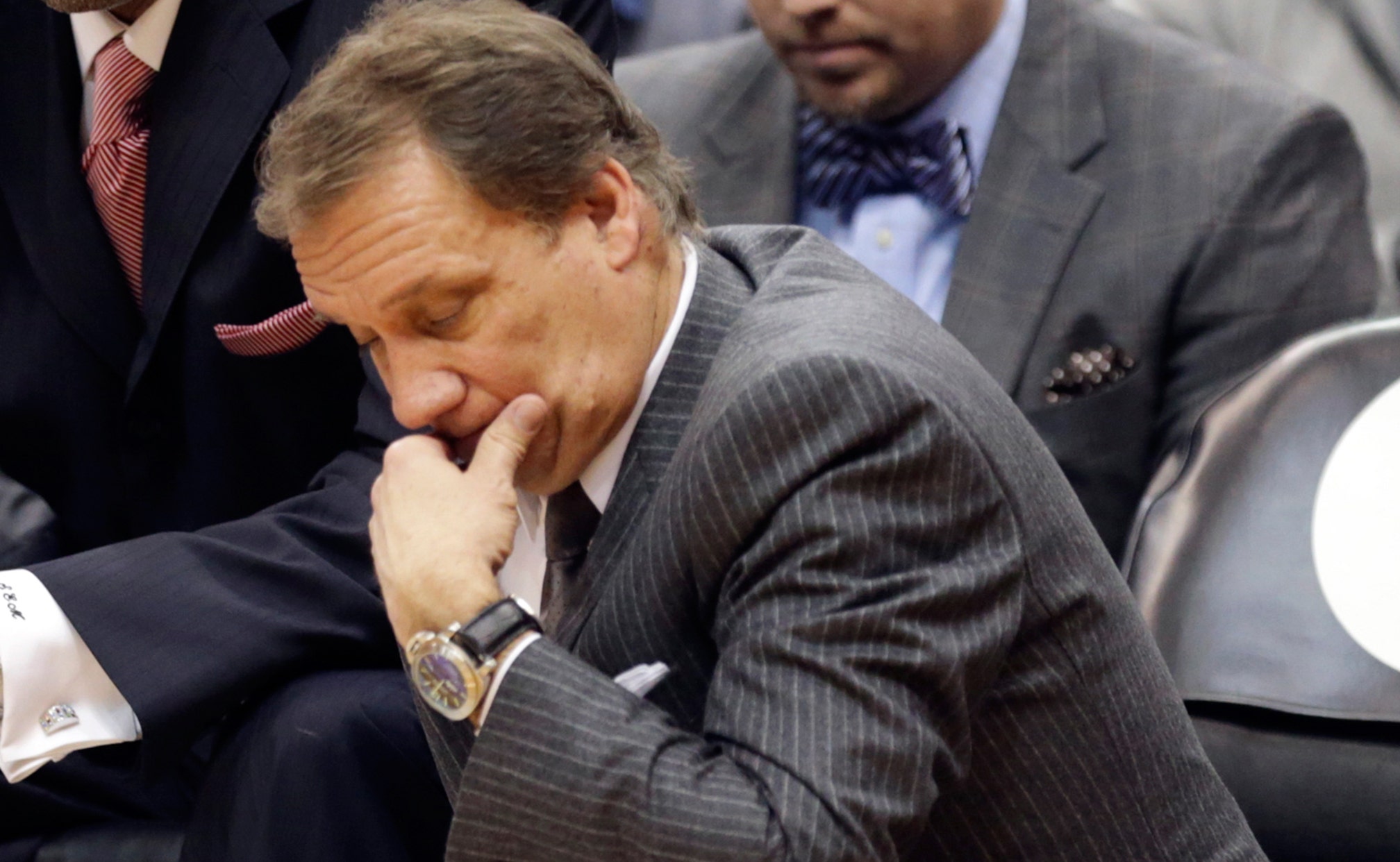 Saunders: Wolves' lack of energy in loss 'uncalled for'
BY foxsports • January 3, 2015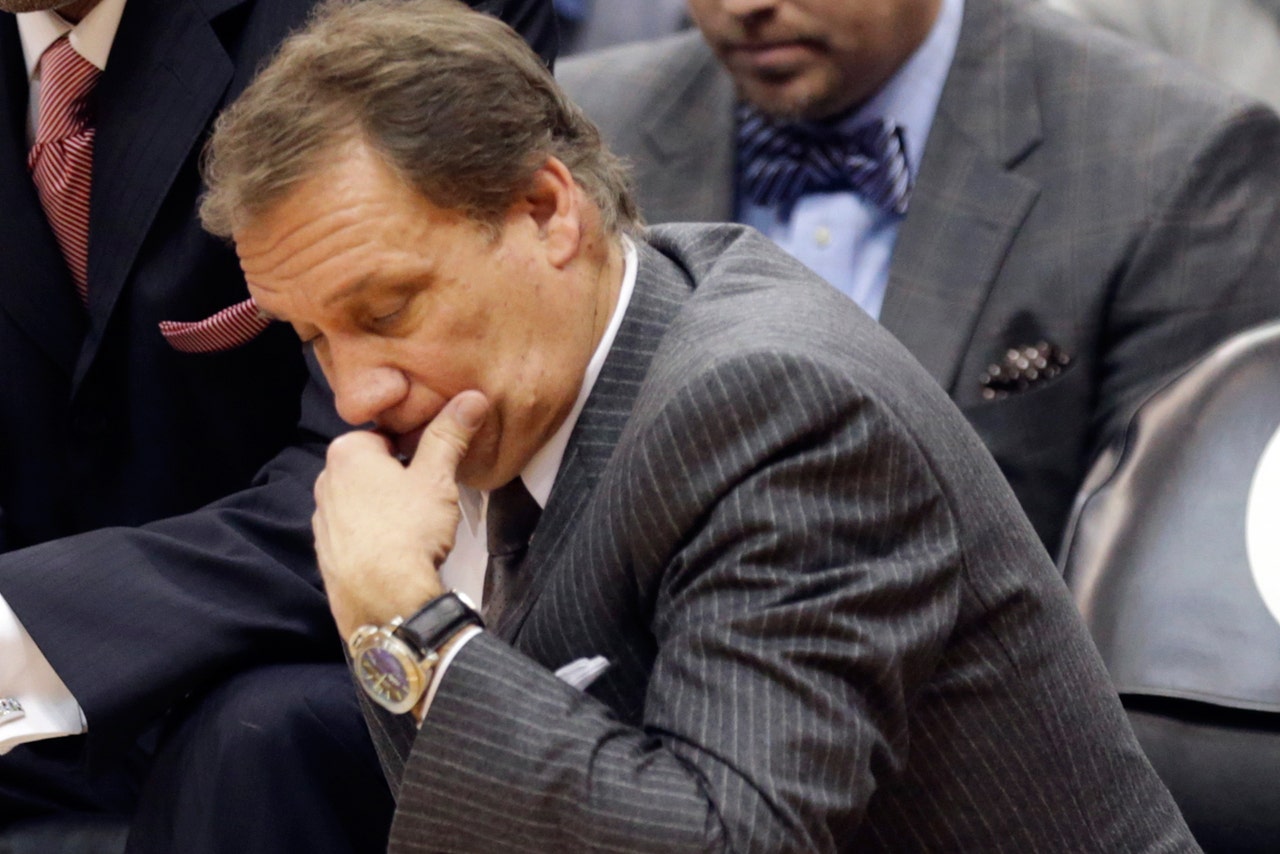 MINNEAPOLIS -- There have now been 27 losses and just five wins in the Minnesota Timberwolves' season filled with growing pains. Saturday's 101-89 loss to the Utah Jazz might have been one of the toughest for Minnesota to stomach.
Head coach Flip Saunders and his players talked plenty after the loss about the team's energy -- or a lack thereof. Minnesota had lost 10 straight games coming into Saturday, but the Wolves had a chance to snap the streak with a game against an 11-22 Jazz team coming off a game the night before.
Thanks to a sluggish game from start to finish, that didn't happen. Minnesota's losing streak reached 11 games as the Timberwolves continue to look for answers.
"That's probably about as bad a loss (as) we've had in a long time, at least that I've been associated with," Saunders said. "We've had pretty good crowds these last two games considering where we're at. On a Saturday night when the crowd was pretty energized at the beginning, to come out the way we did, that's really uncalled for."
After the loss, Saunders said he might shake up the Wolves' lineup to try to inject some life into Minnesota's roster. Without veterans Kevin Martin, Ricky Rubio and Nikola Pekovic in the lineup due to injury, the Timberwolves have resorted to playing plenty of young players. Rookie guard Andrew Wiggins played 37 minutes in Saturday's loss, while second-year center Gorgui Dieng played 33 minutes.
Saunders wasn't happy with the energy levels of players like second-year guard Shabazz Muhammad, who had eight points on 3-of-9 shooting in 22 minutes. Rookie guard Zach LaVine also struggled against Utah and had three of Minnesota's eight turnovers.
There will surely be more growing pains for the Timberwolves throughout the remainder of the season, but Saturday's loss was a low point.
"Our team is not performing well to start games. We're performing with no energy," Saunders said. "How that can be when we have two 19-year-olds, a 20-year-old and a 21-year-old and you don't have energy to play a game, we can say that they hit the wall and all those things. But that's what the NBA is all about. We've got to do something."
Though Minnesota outscored the Jazz 21-20 in the first quarter, neither team played with much fire in the early going. Things got even worse for the Wolves in the second quarter as Jazz guard Trey Burke started to heat up. He had 13 points by halftime as Minnesota headed to the locker room trailing 47-41.
By the time the third quarter ended, the Timberwolves' lack of energy was apparent once again. Utah outscored the Wolves 30-20 in the third as Minnesota shot just 23 percent from the floor in the quarter. A small surge in the fourth quarter wasn't enough for Saunders' team, which lost to the Jazz for the second time in a week.
Burke, who was drafted by Minnesota in 2013 before he was dealt on draft day, finished with 28 points. He's scored 20 or more points twice this season, and both instances happened to be against the Timberwolves. Minnesota was also unable to slow down Derrick Favors (15 points) and Rudy Gobert (13 points, 11 rebounds, six blocks).
"We don't have any energy out there. I don't know what it is," Muhammad said. "We're playing in the NBA. We've got to turn it around. The energy isn't there. It's just embarrassing."
One bright spot for the Wolves in Saturday's loss was Wiggins, who scored 20 points for the third straight game. But Saunders even downplayed Wiggins' performance, saying the rookie wasn't exactly a difference maker in Minnesota's 12-point loss.
So where does Minnesota go from here? The Timberwolves know they can't just continue to wait for Rubio, Pekovic and Martin to return. And even when those three are back, there's no guarantee that all of Minnesota's woes will be cured with their return. The energy level will have to pick back up if the Wolves hope to get back to the win column soon.
"Obviously we want them to get healthy as soon as they can," Wiggins said. "But as a player on the team, you can't just depend on them and wait for them. You've got to try to still win games and still try and go out there and compete every night. When they come, be even better."
Follow Tyler Mason on Twitter
---