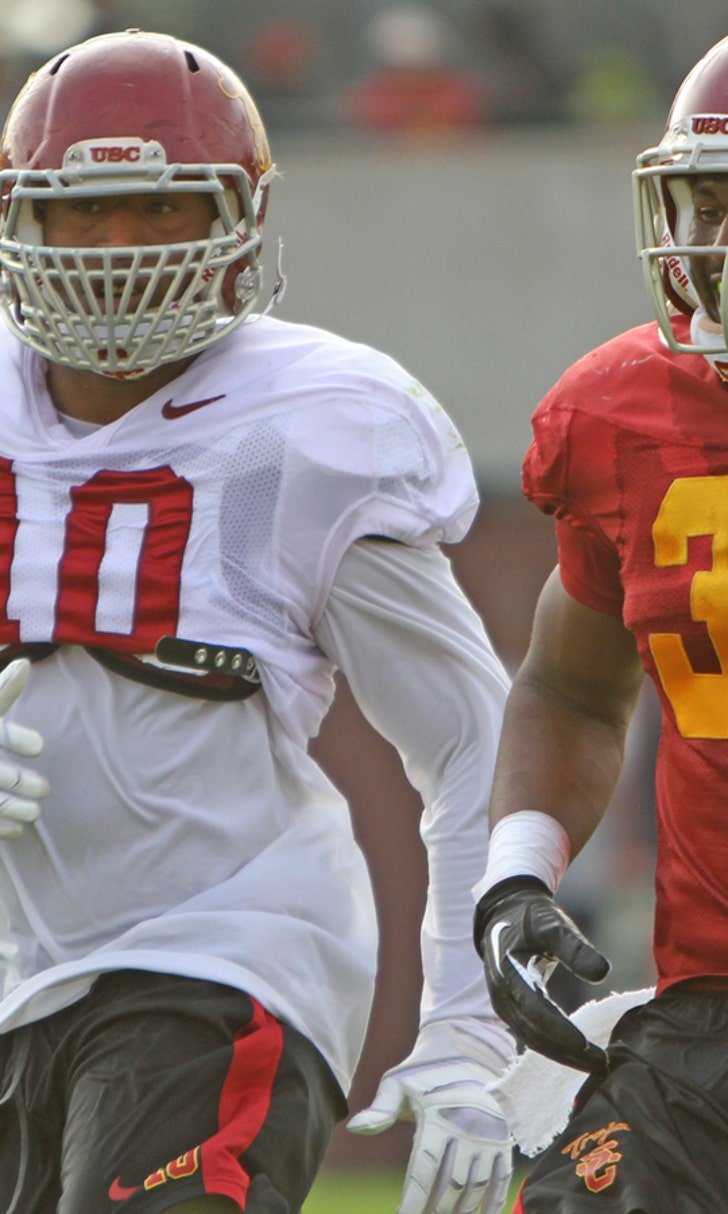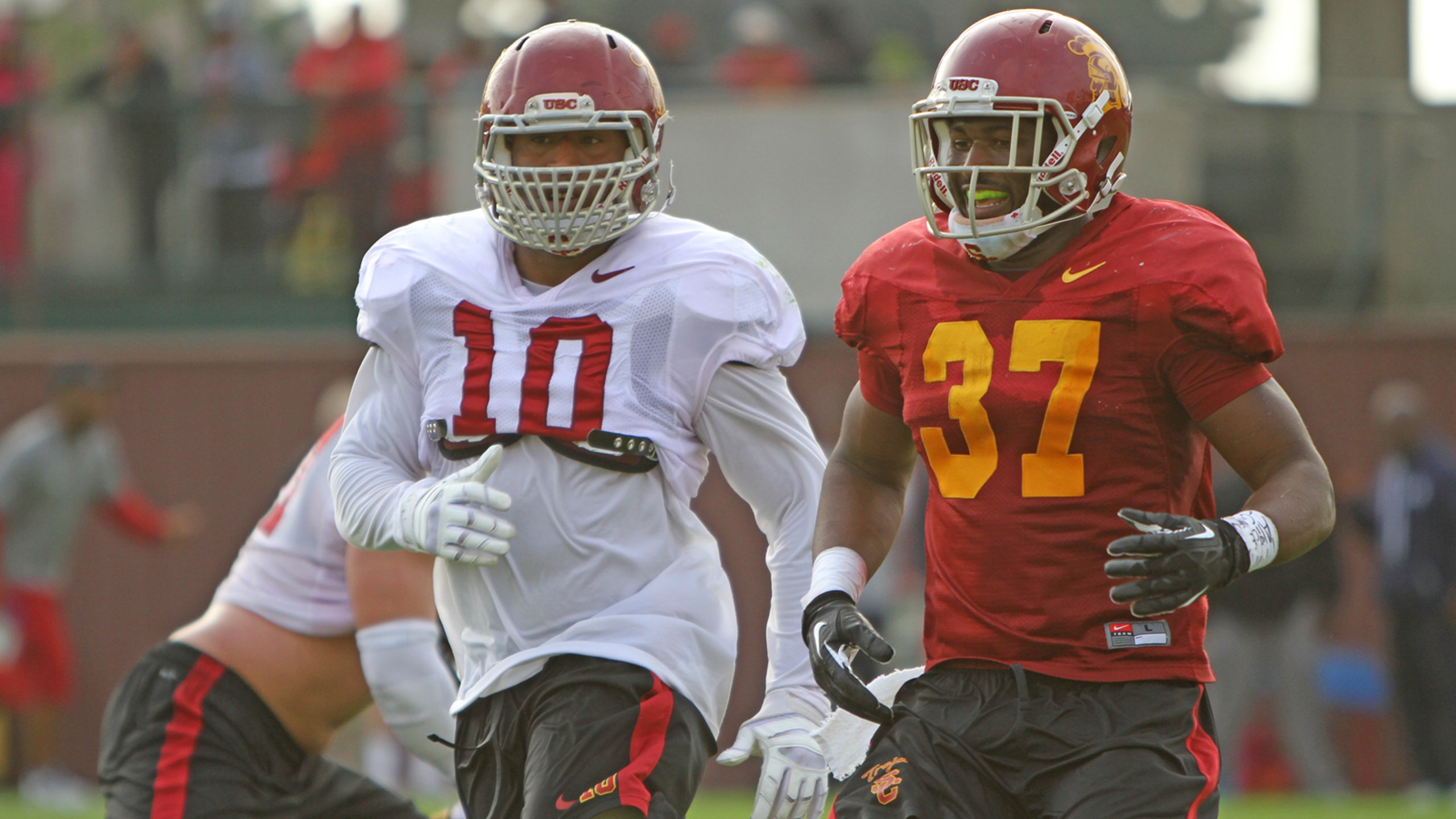 Sarkisian impressed with USC freshmen during early stages of training camp
BY foxsports • August 8, 2014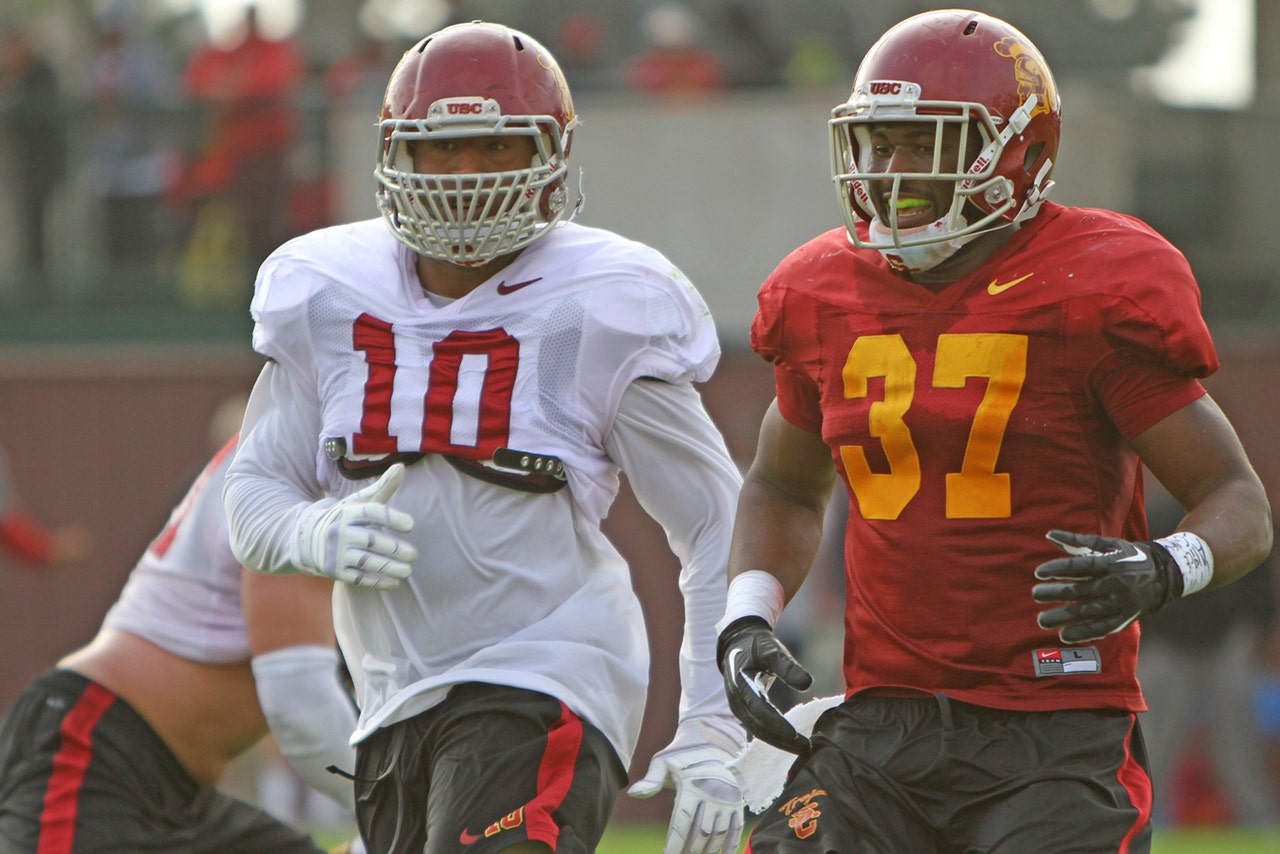 LOS ANGELES -- €"The gushing over the incoming freshmen at USC isn't only limited to head coach Steve Sarkisian. It has spread throughout Trojans players as well.
"All the freshmen are electrifying and they're all contributing," linebacker Hayes Pullard said.
Sure, it's only been five days, but the 2014 USC recruiting class already is passing with flying colors.
The headliners?
JuJu Smith not only is a physical presence when he steps on the field, he looks very natural at wide receiver.
Bryce Dixon, who after the first day of camp saw his role increase tremendously, is fitting in well at tight end. Sarkisian says Dixon will be "a weapon in our passing game" for the short term.
Ajene Harris played quarterback at Crenshaw High School, but you'd never be able to tell if you had watched him line up at wide receiver at any point in the team's first week of camp.
Of course, there's Adoree' Jackson, who's lined up in camp on both sides of the ball -- cornerback and wide receiver.
USC went live for 25 plays today for the first time this Fall Camp. LB Quinton Powell (@coolboyq_52) made the biggest play with a pick-6.

— USC Trojans (@USC_Athletics) August 9, 2014
Those are just a few of the new faces, but there are many others in a group of freshmen who have seen early success in camp to this point. Sarkisian is very happy about what he's seen. Although, he's probably happier about what he's not seeing.
"A lot of times freshmen go in you notice because they screw up," Sarkisian said. "They give up big plays or they don't know their assignment. These guys are working really hard and they want to be part of it."
Prior to camp, the USC head coach talked about how he would handle the incoming freshmen who potentially could play two ways, saying they would get reps on both sides of the ball. So far, it only has been Jackson who has played on both sides.
Smith and Rahshead Johnson are the other players who were believed to be on a similar path, but neither of the wide receivers have yet to line up on defense.
Sarkisian and his staff plan to discuss those possibilities during Saturday's off day.  
No matter where they line up, Sarkisian sees 2014 as a big year for the freshmen. He told them as much, too.
"We tried to stress their importance to our success this season, for us to have the depth needed, that they were going to have to be prepared to play and they've really responded so far through five practices," he said.
---