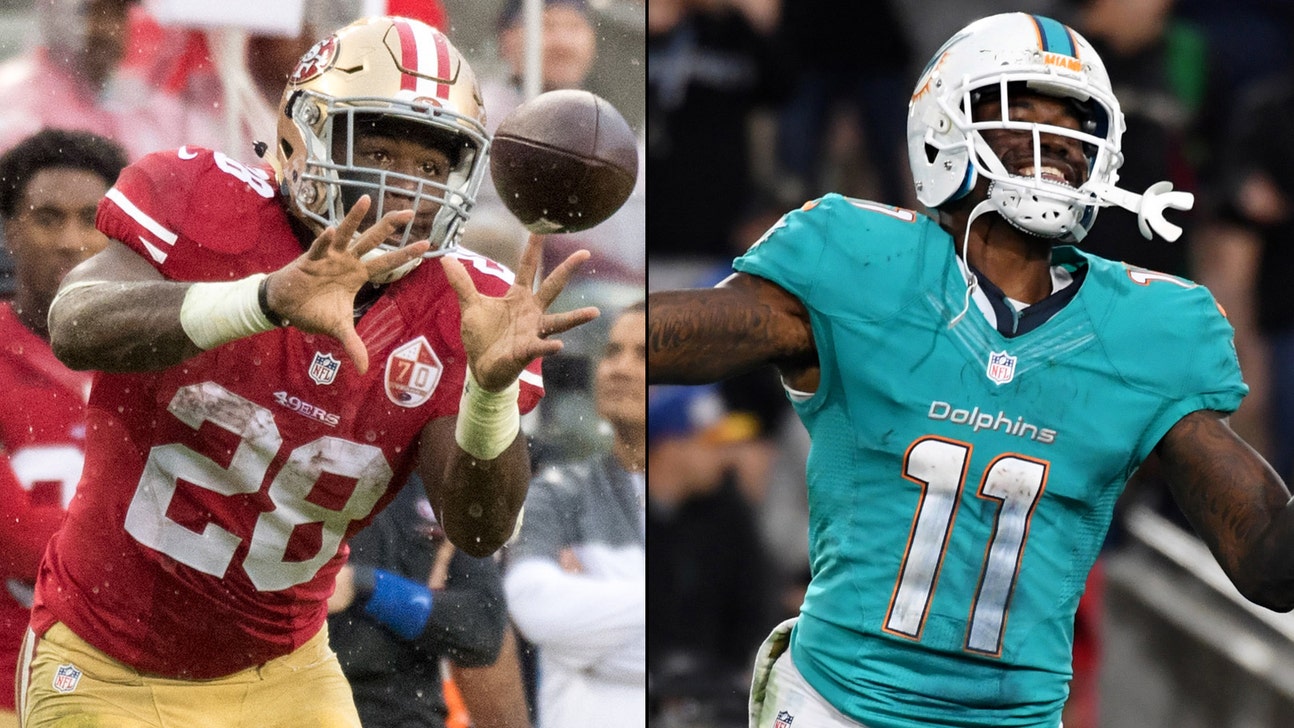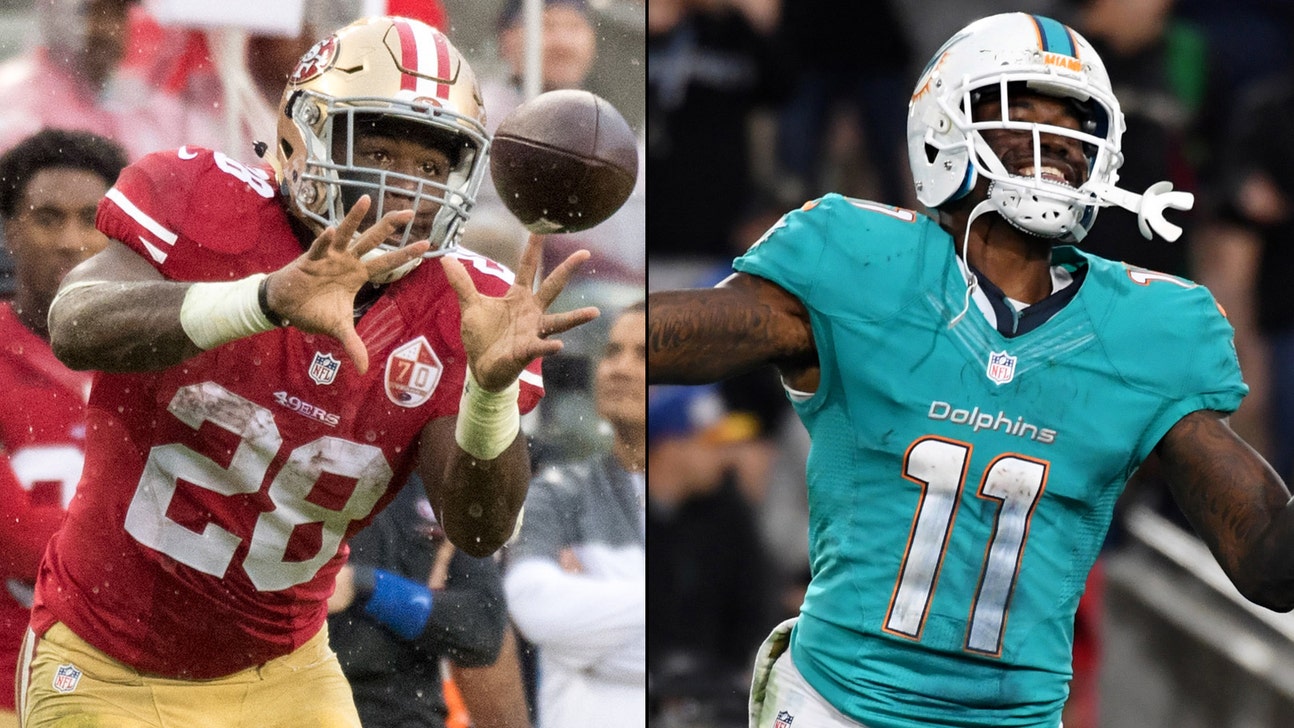 San Francisco 49ers at Miami Dolphins game preview
Published
Dec. 9, 2016 12:36 p.m. ET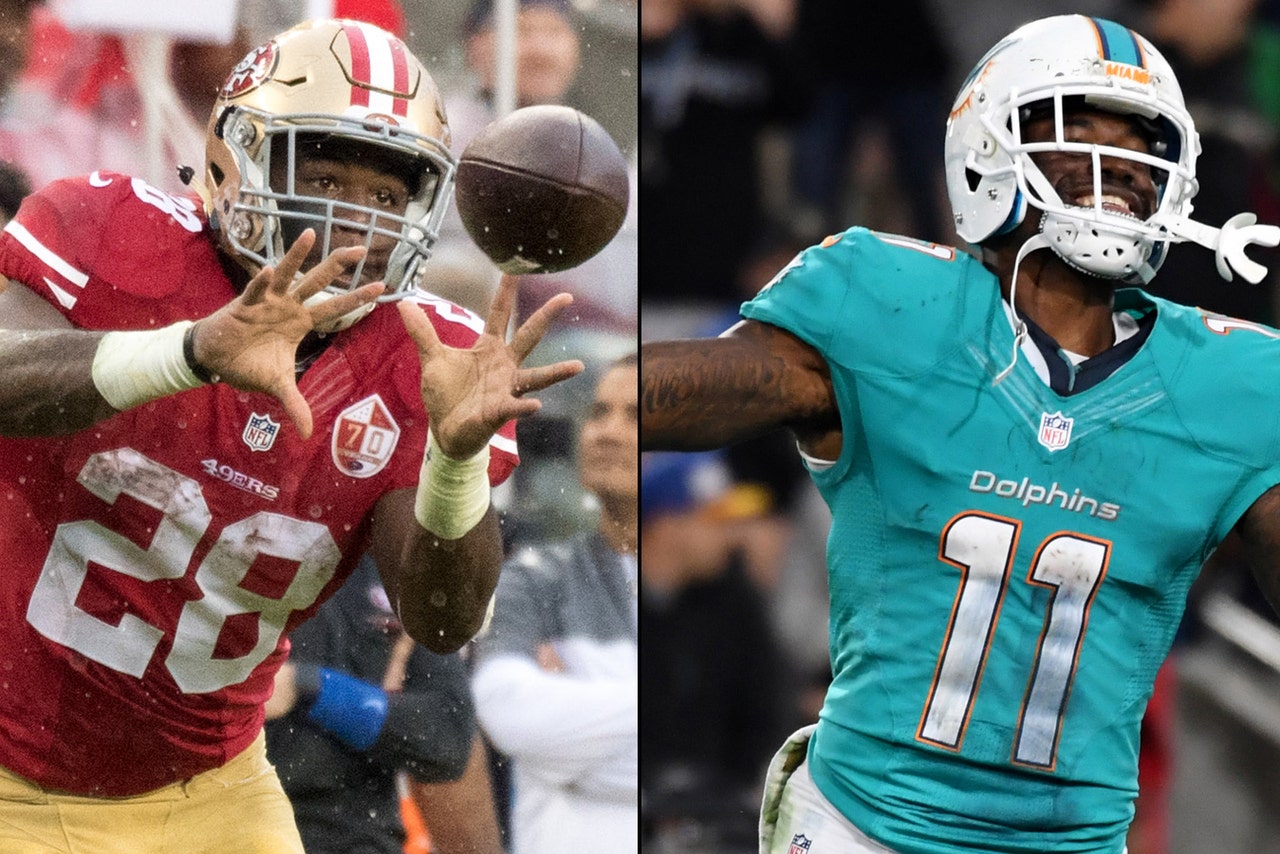 TV: FOX
Time: Sunday, 1 p.m.
The Miami Dolphins turned their season around with a five-game winning streak and are in the mix for an AFC playoff berth.
The San Francisco 49ers haven't registered a victory since Sept. 12 and are hoping to avoid a new low in franchise futility.
It's a tale of two teams heading in different directions as San Francisco attempts to sidestep a franchise-record 10th consecutive defeat when it visits the streaking Dolphins on Sunday (1 p.m. ET, FOX).
The 49ers (1-9) were victorious in Chip Kelly's debut as coach but the season quickly unraveled. San Francisco gave up a combined 83 points over its next two games and allowed an average of 34.8 points during the nine-game skid.
The run of defeats matches the 1978 49ers for the club's worst stretch of single-season setbacks. But quarterback Colin Kaepernick is putting on the brave face and citing that all is not lost.
"We still have an opportunity to win games," Kaepernick said. "That's what we have to stay focused on and take it one week at a time. There is that feeling out there that we're not going to be in the playoffs, but we still have an opportunity to do some good things and build on for next year."
Miami (6-4) feared its own dreadful campaign when it opened the season with four defeats in five games under first-year coach Adam Gase.
The Dolphins then tinkered with the offense and began feeding the football to second-year running back Jay Ajayi. They haven't lost since and stand one game behind the Denver Broncos and Kansas City Chiefs for the final AFC wild-card spots.
Ajayi rushed for 685 yards during the winning streak -- including topping 200 yards in consecutive games -- and suddenly ranks tied for sixth in the NFL with 802 yards.
The emerging star nicknamed the "J-Train" could be in for another big game Sunday as San Francisco ranks last in the NFL in rushing defense at 179.5 yards per game.
Perhaps the bigger element in terms of slowing down Ajayi might be the health of his own offensive line.
Pro Bowl center Mike Pouncey (hip) will miss the game and Pro Bowl left tackle Branden Albert (wrist) is doubtful. Standout rookie guard Laremy Tunsil (shoulder) missed the second half of last Sunday's 14-10 victory over the Los Angeles Rams and is listed as questionable.
Meanwhile, quarterback Ryan Tannehill has adapted to Gase's run-based approach and has thrown for six touchdowns against one interception during the winning streak.
"His offense is really fun to play in, does a lot of things to help a quarterback," Tannehill said on a conference call. "Just his knowledge -- being around all the quarterbacks he has -- he's learned so much and can help you in so many ways."
Interestingly, Gase was close to a deal to become the 49ers coach following the 2014 season but San Francisco decided to hire Jim Tomsula.
Tomsula went 5-11 in one season before being fired while Gase became the offensive coordinator of the Chicago Bears. He cites the interview experience with the 49ers as a big help toward landing the Miami gig this past winter.
"It made it so much easier for myself when I went through that next round the year afterwards to know what to expect and understand the process of that second interview," Gase said on a conference call.
Instead, it is Kelly dealing with San Francisco's situation and another hit occurred this week when free safety Eric Reid underwent season-ending surgery for a torn bicep suffered in Sunday's 30-17 loss to the New England Patriots.
Reid (81 tackles) will be replaced by second-year pro Jaquiski Tartt on the unit that ranks last in the NFL in both scoring defense (31.3) and total defense (431.3 yards per game).
The 49ers also rank near the bottom of the league in total offense (30th at 309.6) while averaging 20.4 points per game. Kelly committed toward Kaepernick as the starting quarterback for the rest of this season and promises that his squad hasn't quit.
"They practice well, they want to win, they're engaged," Kelly said. "They're not excited about where we are now in terms of what we've done win-loss wise. We've got to go back to work. That's the only thing you can do in this situation."
Miami defensive end Cameron Wake, who has a team-leading 7 1/2 sacks, had a big outing in 2012 when the Dolphins and 49ers last met. Wake recorded three sacks and a forced fumble but San Francisco prevailed 27-13.
---