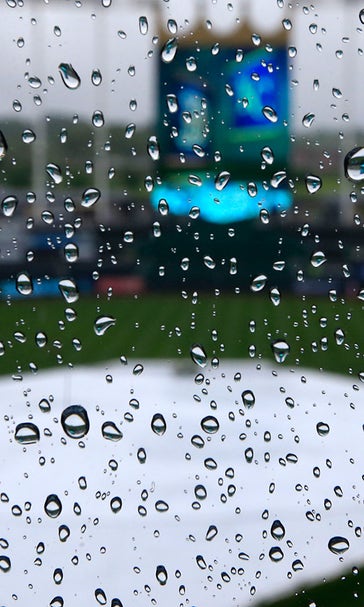 Royals-Red Sox game Monday rained out
May 16, 2016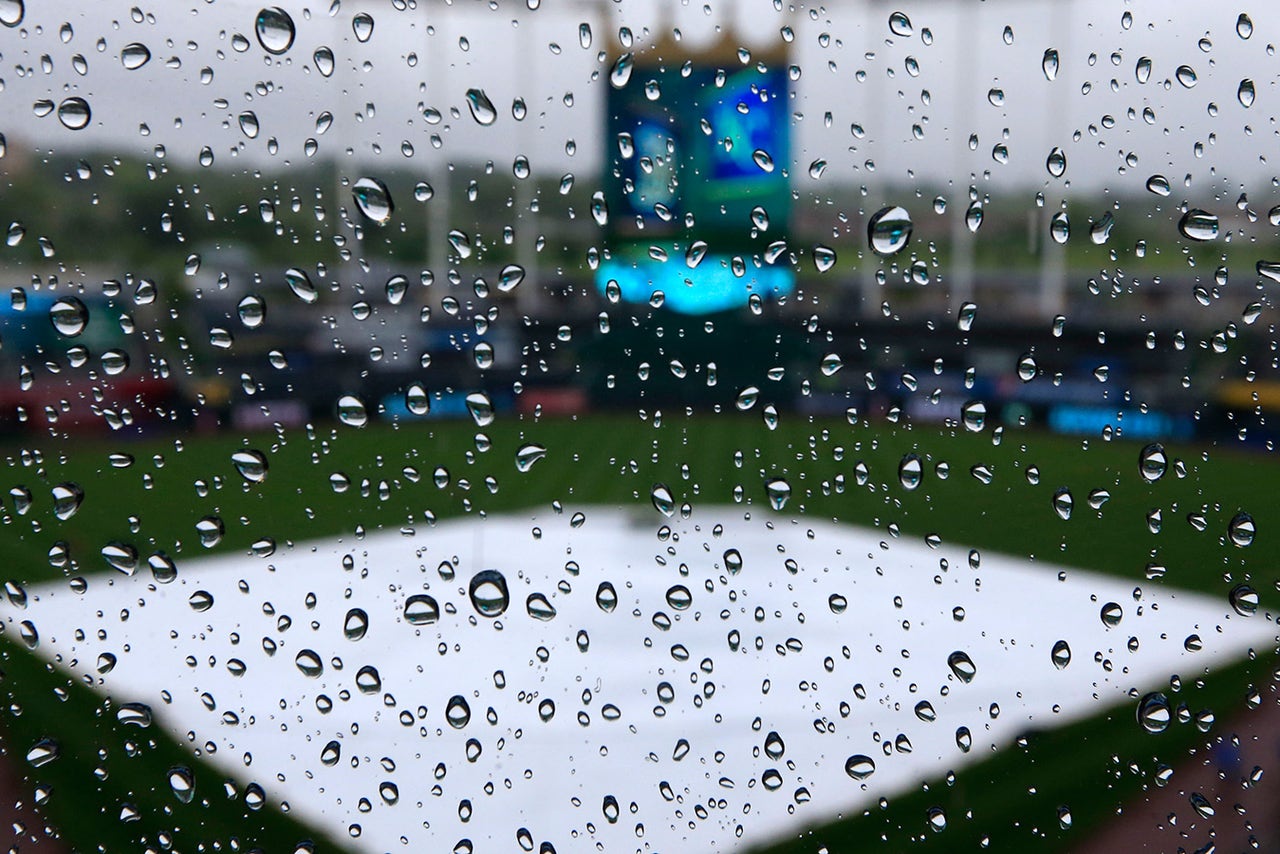 KANSAS CITY, Mo. -- Perhaps a cold, wet day in Kansas City will finally cool off the Boston Red Sox.
One of the hottest offensive teams in baseball had the opener of their three-game set against the Royals rained out Monday. It will be made up Wednesday as part of a split doubleheader, and the starters who were due to take the mound will be pushed back by a day.
That means the Royals will send Yordano Ventura to the mound against Boston's Rick Porcello on Tuesday.
Ventura has had another roller-coaster start to the season, in some ways mimicking the rocky road of the reigning World Series champions. The hard-throwing right-hander was dynamic in earlier starts against Houston and Baltimore and downright dreadful in back-to-back losses to Seattle and Cleveland.
That has led many people to question Ventura's mental makeup -- including his own manager.
"I think the questions are warranted, I really do," Ned Yost said Monday, shortly before the game was postponed. "I don't think you're making too much out of it."
Ventura was a revelation when he hit the big leagues, unleashing 100-mph heat with seemingly no pressure on his slender shoulders. When the Royals reached the must-win Game 6 of the World Series two years ago, it was Ventura who got the ball and shut down the San Francisco Giants to stay alive.
But after he was anointed the opening day starter last year, Ventura began to struggle. He seemed to let the smallest mistakes become big problems, and he was about to be shuttled to Triple-A Omaha to get his head cleared when left-hander Jason Vargas needed Tommy John surgery.
Perhaps the threat of the demotion was enough, because Ventura came back and had a solid rest of the season, helping to pitch Kansas City to its first World Series title since 1985.
"He made adjustments over the winter," Yost said. "He doesn't put as much pressure on himself as he did last year. His confidence is much higher. But I think he will always have those questions asked until he puts together a period of times where he goes out and competes with composure."
Shutting down the sweet-swinging Red Sox would be another positive step.
Boston averaged 10.4 runs during its recent seven-game homestand, the third-best average by any team on a homestand that long since 1900, Elias said. The Red Sox have pounded 32 homers in their past 20 games to lead the majors, and have gone deep at least once in 16 consecutive games.
It's not just the big names that have been contributing, either. Jackie Bradley Jr. had a major league-leading 15 hits -- five of them for extra bases -- to earn AL player of the week honors last week.
"It's been a fun week. I'm glad we were able to get some wins out of it, too," Bradley said. "I just want to be able to produce and do my part."
The Red Sox announced that Steven Wright will start the day game and David Price the nightcap on Wednesday, while the Royals said Ian Kennedy and Edinson Volquez will pitch but did not say which games.
The rainout came at a good time for the Royals, who used all nine of their pitchers in a 4-2, 13-inning win over the Atlanta Braves on Sunday. Several relievers would not have been available, including Luke Hochevar, Scott Alexander and Chien-Ming Wang.
"Would it kill us if we don't play? No," Yost said. "We used every bullpen guy we had yesterday."
---
---