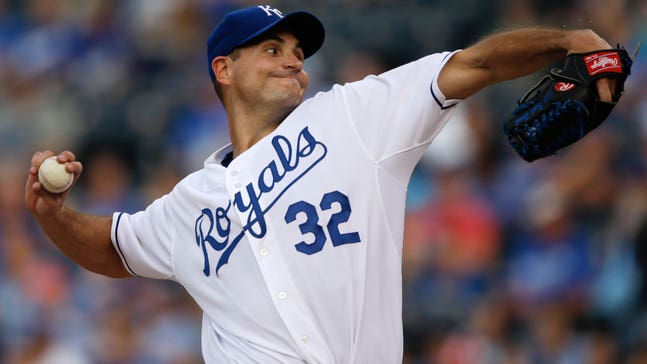 Royals put Houston behind them, head home and welcome Twins
Published
Jul. 2, 2015 10:07 a.m. ET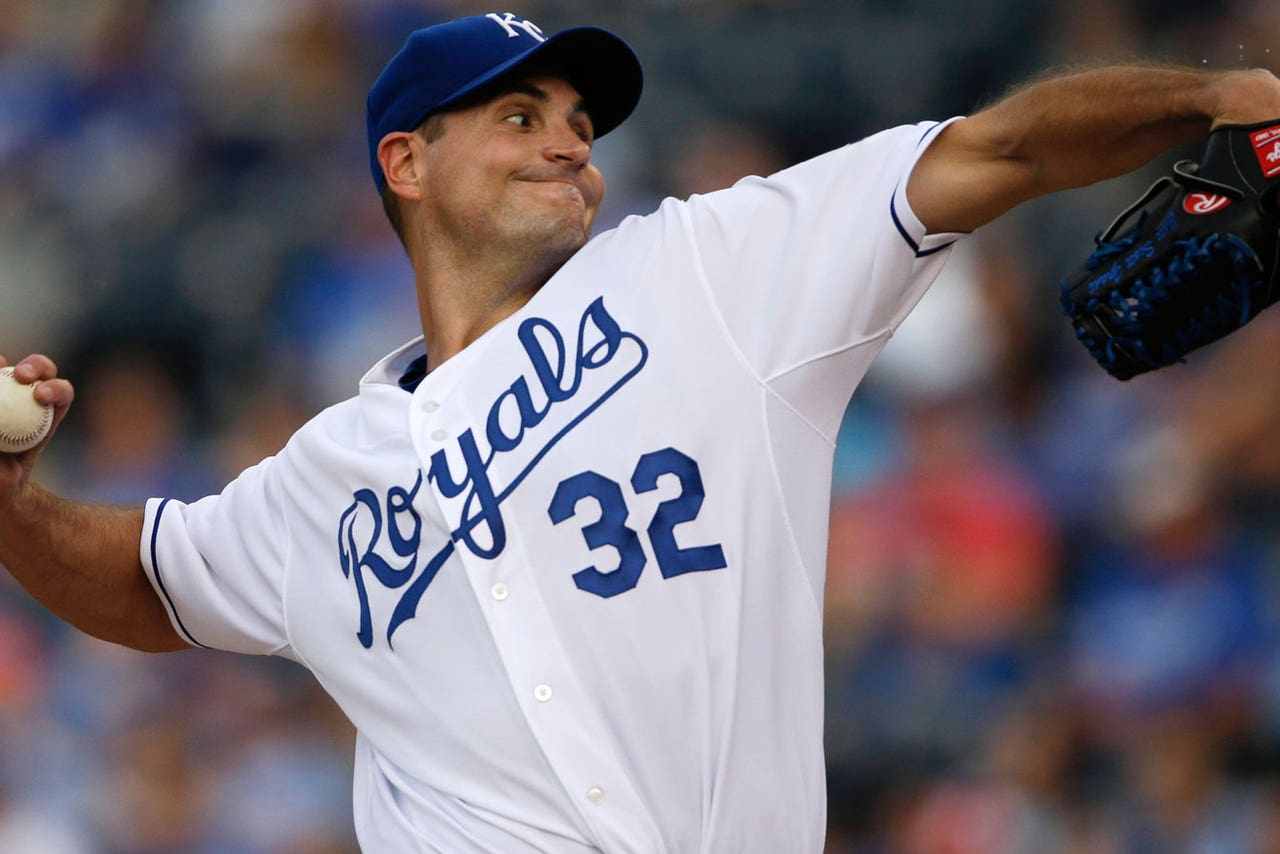 Perhaps a visit from the Minnesota Twins will help the Kansas City Royals move on from a rough end to an overall successful road trip.
The American League leaders can avoid matching a season high with their fourth consecutive loss by beating the Twins, who have recalled star prospect Miguel Sano, for a sixth time in seven games Thursday night.
Kansas City (44-31) won five of the first six on its nine-game trek before being swept at Houston. The Royals totaled six runs and 20 hits in the three losses and blew an early 3-0 lead in Wednesday's 6-5 defeat.
However, the Royals, who dropped four in a row May 24-27, are 6-3 against the Twins (41-37) this season and outscored them 25-12 while winning five of the last six.
After going 1-0 in two relief appearances against the Twins in April, Chris Young (7-3, 2.71 ERA) allowed a hit in 6 1/3 innings of a 2-0 victory at Minnesota on June 9.
The right-hander allowed one run in 16 2/3 innings to win his first three home starts since joining the rotation in early May, but has yielded 13 in 9 2/3 innings to lose the last two. However, Young bounced back from giving up a season-high seven of those runs to Boston on June 21 by allowing one earned run in six innings of a 3-2 win at Oakland on Saturday.
"It's not my first rodeo," Young told MLB's official website. "I've had bad games before and I'll have them again. But you come back and develop a game plan and you execute."
He seems likely to face Sano, who will be in uniform after being called up earlier in the day. Likely to serve as the designated hitter, Sano was hitting .274 with 15 homers and 48 RBIs in 66 games for Double A Chattanooga. The Dominican slugger was signed as a 16-year-old in 2009 and his debut with the Twins has been anticipated for years.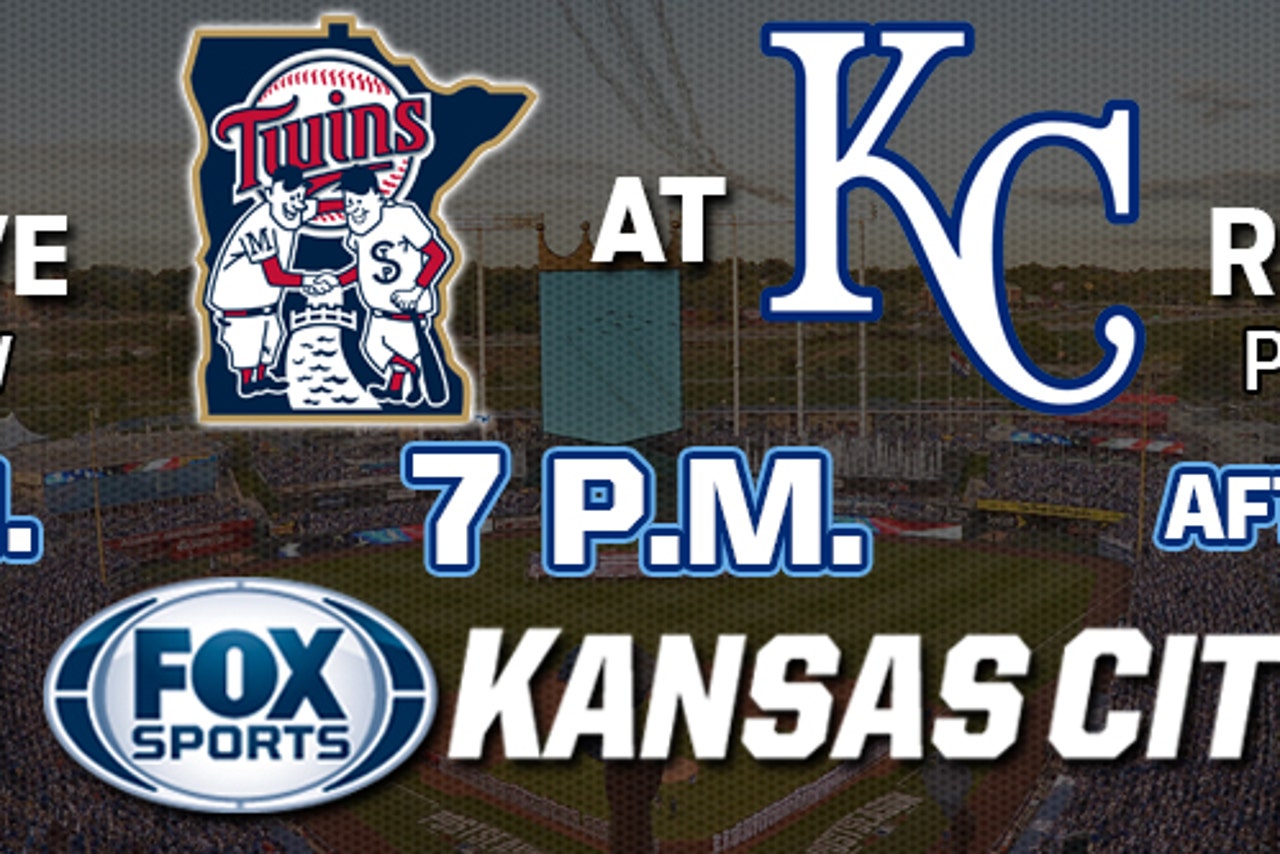 The Twins hope Sano fares better than fellow prized prospect Byron Buxton, who hit .189 (7 for 37) without a home run or RBI and struck out 15 times in his first 11 games before landing on the disabled list with a sprained thumb Friday.
Minnesota could use a spark after managing four hits in losing for the seventh time in 11 games Wednesday, 2-1 at Cincinnati. Brian Dozier doubled in his second consecutive game, and is 11 for 30 (.367) in his last seven contests.
He's 2 for 11 with a double and a home run versus Young.
Kyle Gibson (5-6, 3.30) is 1-2 with a 4.08 ERA against the Royals this season but he snapped a three-start skid by allowing two runs in 6 2/3 innings of a 5-2 victory at Milwaukee on Saturday.
"He's got to trust his stuff, it's really good," manager Paul Molitor said. "People don't square him up a ton."
Alcides Escobar is 6 for 10 against the right-hander this season and Alex Gordon is 4 for 7 with a home run. Gordon, however, is 2 for 18 with six strikeouts in the last five games.
It's likely Royals first baseman Eric Hosmer will miss a fourth consecutive contest with a sprained left right finger.
---
---