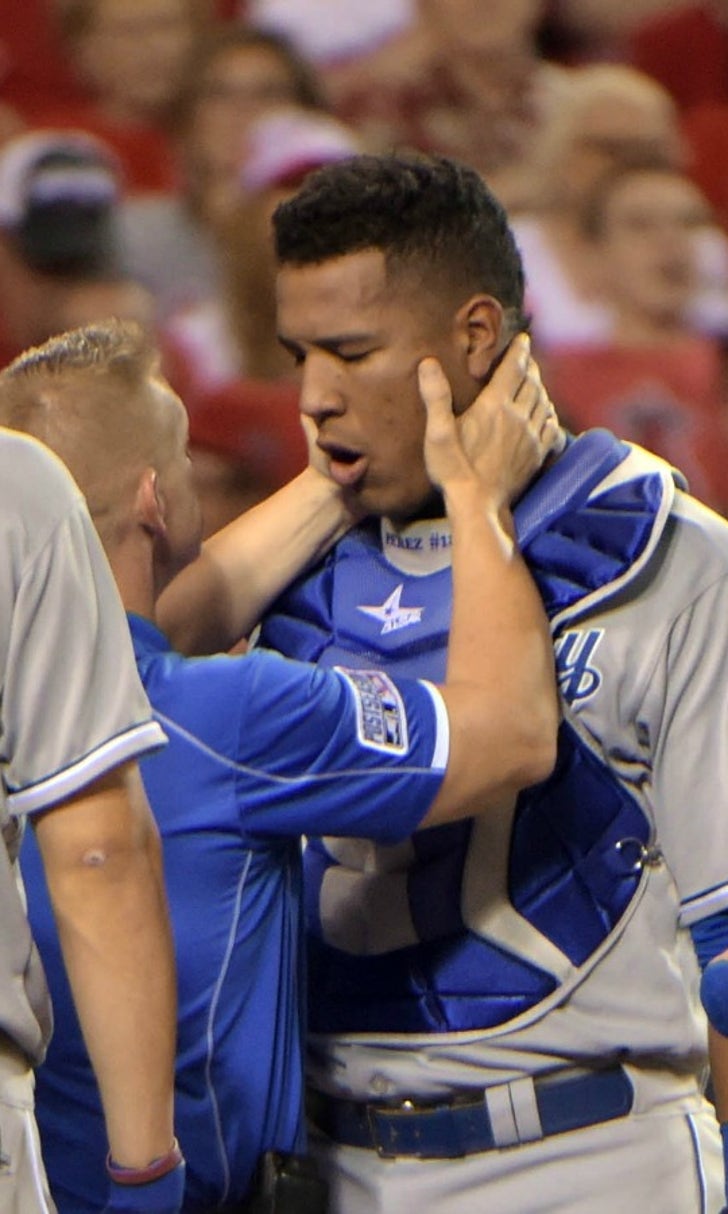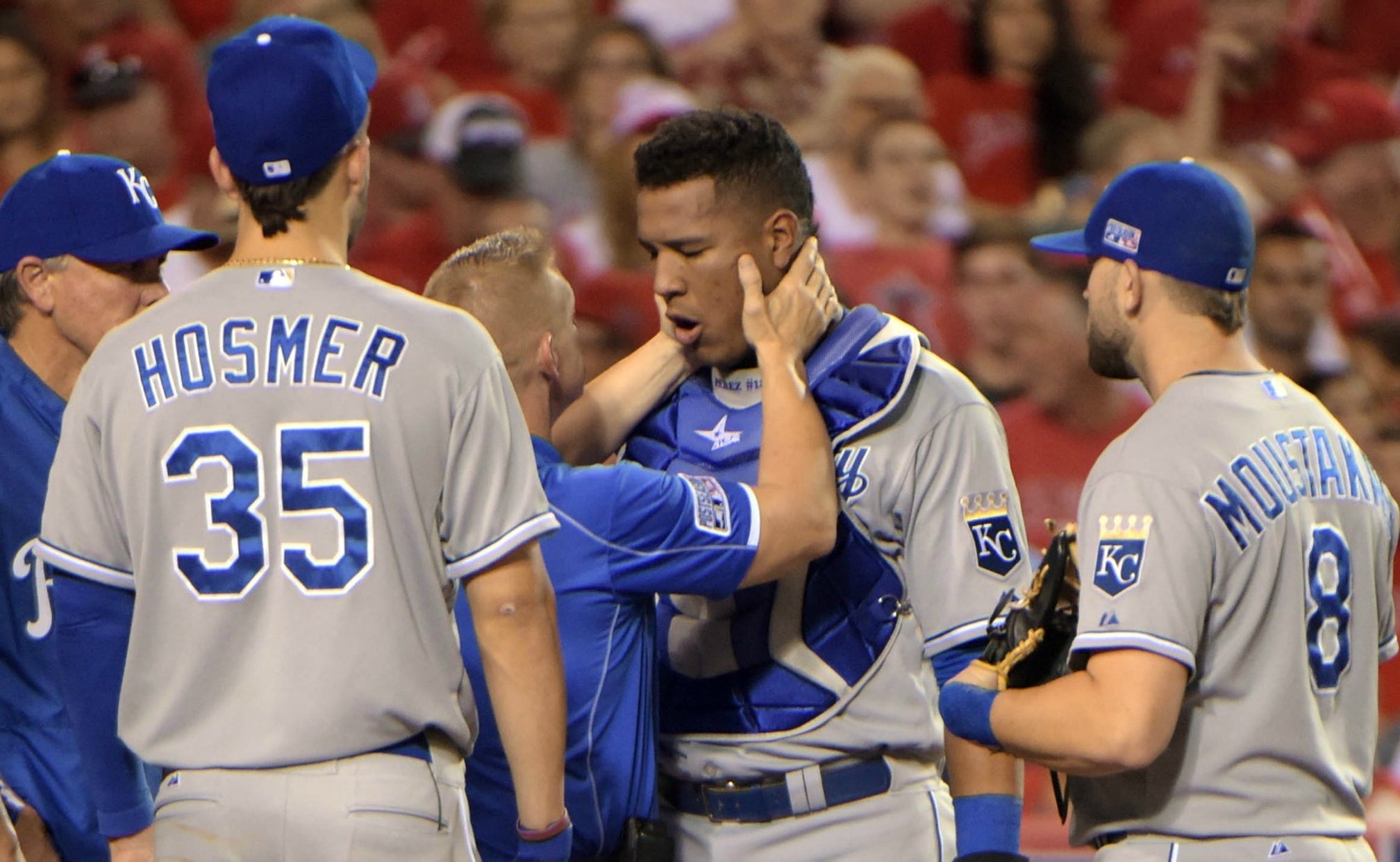 Royals' Perez says he was 'foggy' after blow to head in Game 2
BY foxsports • October 5, 2014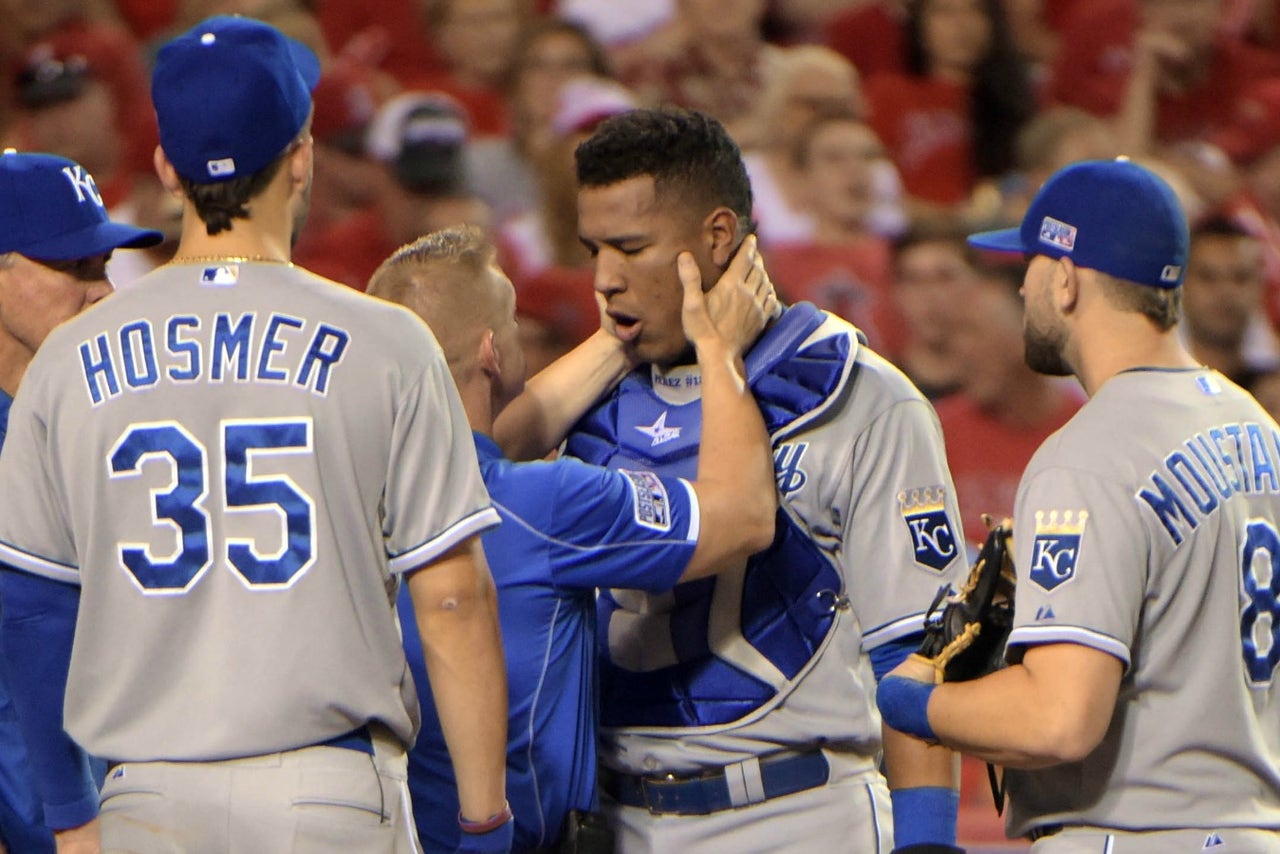 KANSAS CITY, Mo. -- Royals catcher Salvador Perez said he felt "dizzy" and "foggy" after taking a blow to the head during Game 2 of the AL Division Series, even though he remained in the game.
Speaking before Game 3 on Sunday night, Perez said Royals manager Ned Yost and trainer Nick Kenney asked him a series of questions and made sure he was OK before letting him to continue. The Royals won 4-1 in 11 innings, putting them on the brink of sweeping the Los Angeles Angels in their best-of-five series.
"A little headache. After I get hit, I just feel like ... dizzy, a little foggy a little bit," Perez said. "I talked to Ned about that and after 30 seconds, I think everything is gone. But now I feel good, no more headache and ready to go."
Head injuries have generated widespread debate in professional sports, primarily in the NFL. But many baseball players also have been sidelined by concussions, including Perez, who spent time on the seven-day concussion list late last year.
That happened after Perez took a foul ball off his mask in a game against the New York Yankees. The latest blow came when Angels slugger Josh Hamilton was following through on his swing, and his bat made hard contact with the side of Perez's helmet.
Kenney administered an on-field concussion exam, checking his vision and going through a series of other tests. Perez insisted he was fine. If he was found to have had a concussion, Perez could have missed Game 3.
Perez has tried to use different types of masks, including a bulkier hockey-style headgear. But he finds them uncomfortable, so he's stuck with an old-school mask atop a hard helmet flipped backward. Kenney has customized it a bit with some extra padding, but otherwise it's similar to those catchers have used for years.
In other news, Royals manager Ned Yost said reliever Kelvin Herrera could be available if all went well during pre-game warmups. Herrera left Thursday night's opener in Los Angeles with a slight flexor strain, but he reported no problems during Saturday's workout.
"He came through good yesterday," Yost said. "Didn't feel anything. We're going to take him out today and throw him a few off the side and make a determination off of that."
---