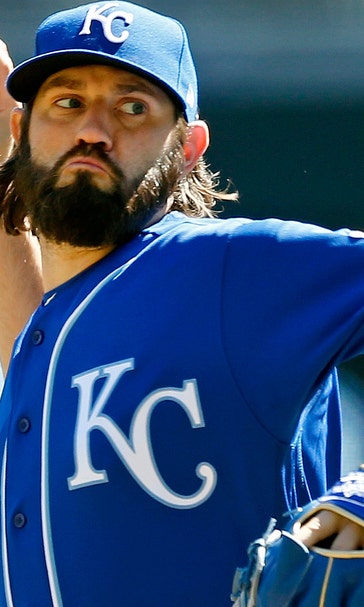 Royals look to snap eight-game losing streak behind Hammel
April 30, 2017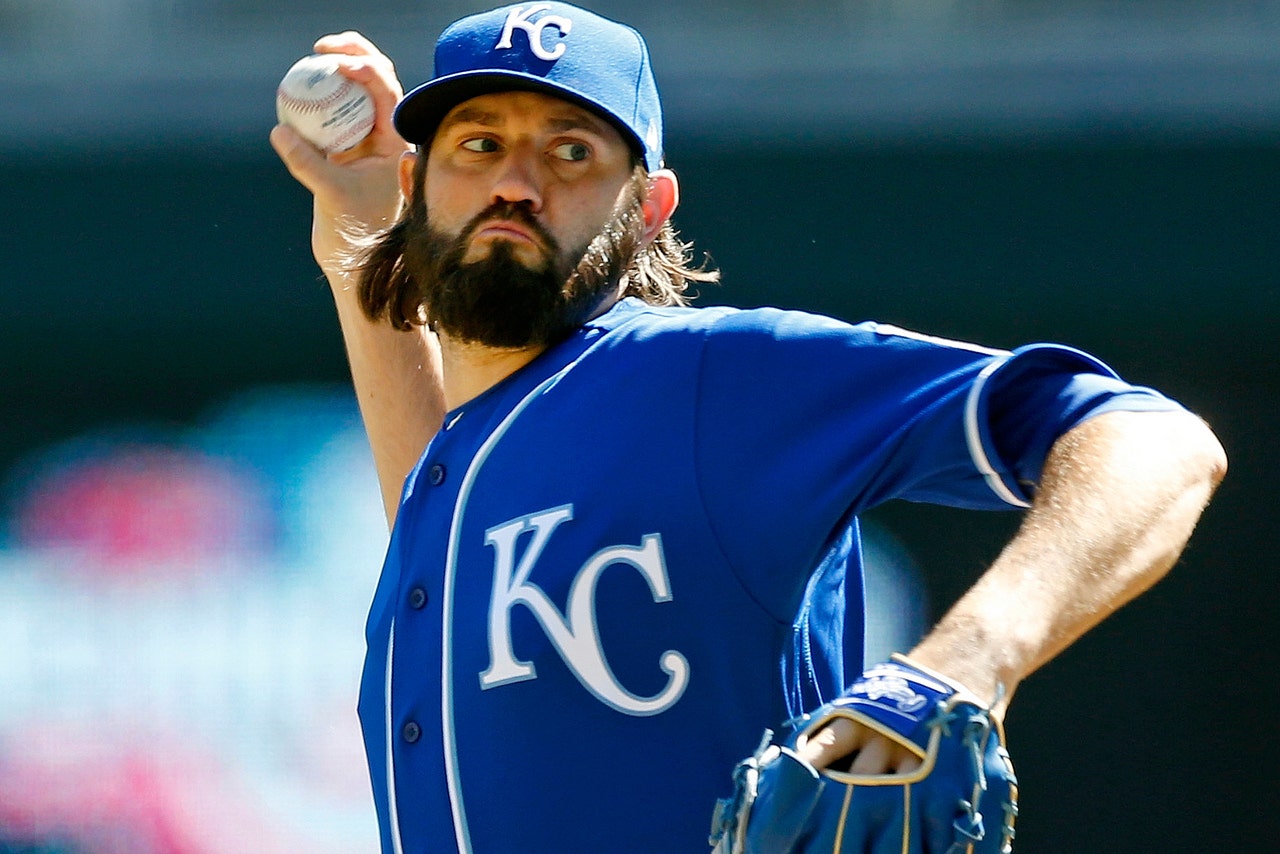 Jason Hammel, who starts Sunday against the Twins, got a no-decision in an April 6 start at Minnesota, allowing three runs, six hits and four walks in five innings.
KANSAS CITY, Mo. -- The Kansas City Royals did not get a chance to snap their eight-game losing streak on Saturday night.

Their game against the Minnesota Twins was rained out at Kauffman Stadium. It started raining during the night and continued all day, with the forecast calling for several more hours of non-stop rain.

The game will be rescheduled as a split doubleheader on July 1. The first game is scheduled for a 1:15 p.m. CDT start. The makeup will begin at 7:35 p.m. The stadium will be cleared after the first game. The gates will reopen at 6 p.m. for the second game.

The Saturday probables -- Phil Hughes for the Twins and Jason Hammel for the Royals -- will be moved back a day and start Sunday.

That means the Royals will miss Twins ace Ervin Santana, who has been shifted from a Sunday start to Tuesday with an day off Monday.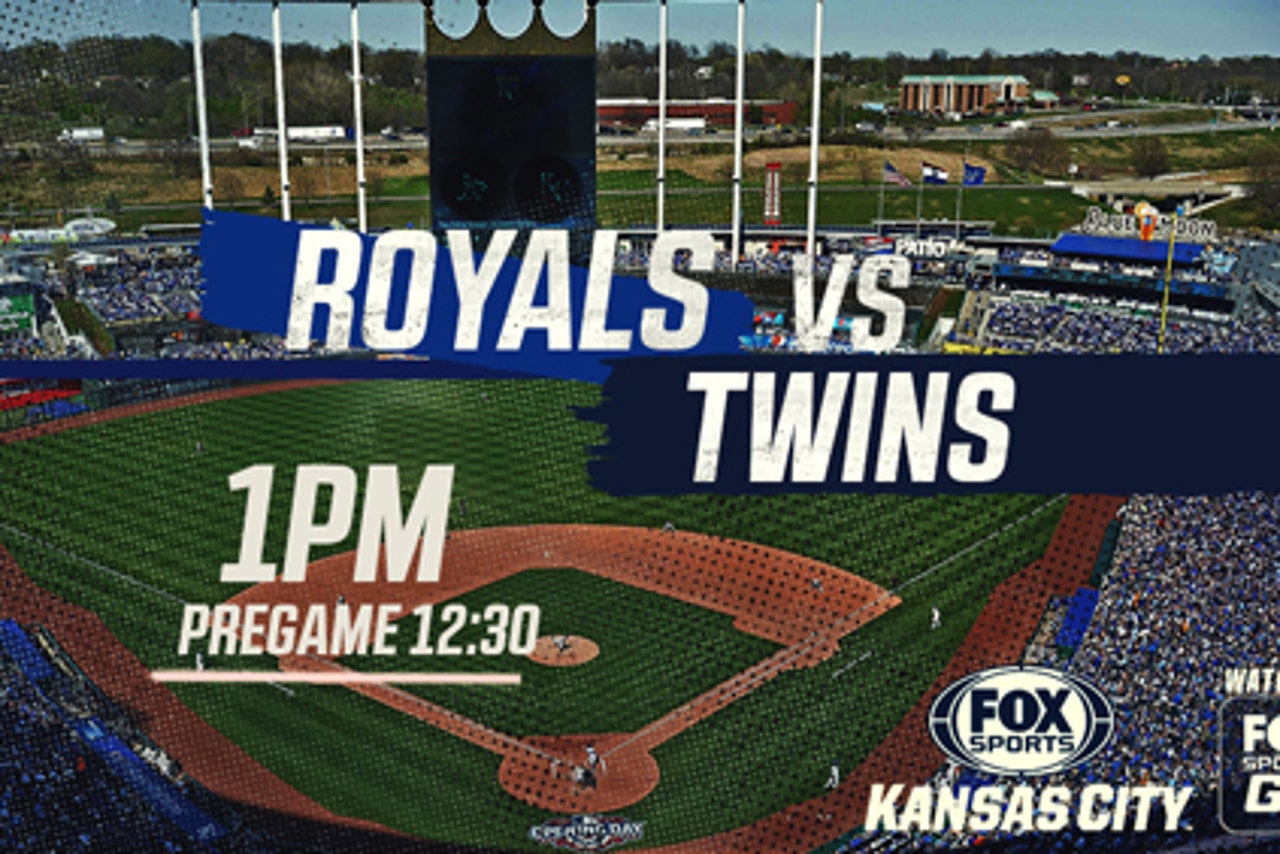 Santana is 4-0 with a microscopic 0.77 ERA. He will be working on six days of rest when he starts against the Oakland Athletics at Target Field.

The Royals' offense will be happy not to see Santana. The Royals have made even ordinary pitchers look like Cy Young candidates this season.

Kansas City scored more than two runs in only three innings this year.

Royals manager Ned Yost hopes the offensive "outburst" Friday -- four runs and eight hits -- will continue into Sunday. It was only the second time in the last 11 games the Royals have scored more than three runs.

"I thought we swung the bats much, much better (Friday)," Yost said. "Salvy (Perez) just misses a second home run. We hit probably four or five balls right on the nose right to their defenders, so that's encouraging.

"Hoz (Eric Hosmer) and (Brandon) Moss, too, had some really good at-bats, so things are looking up for us offensively."

They could not look down. The Royals are already at the bottom, hitting .205 with 58 runs in 22 games, 14 of them losses.

The Twins trailed 4-2 entering the eighth when they scored four runs. It was the first time in 11 games this season that the Twins won when trailing after seven innings.

"I think in today's game, generally it's tough to come back," Twins manager Paul Molitor said. "Teams that do well protect leads late. It's challenging. You've just got to hang in there. We got a misplay and took advantage."

The misplay was Royals right fielder Jorge Bonifacio dropping Max Kepler's line drive in the four-run eighth.

Miguel Sano has been salsa hot for the Twins with seven hits in his last 11 at-bats, including a home run and two-run double to tie it in the eighth.

"He hung the pitch -- a cookie," Sano said of Joakim Soria's hanging curveball in the eighth.

It was Sano's third career game with at least four RBIs.

"Miggy was pretty locked in throughout the night," Molitor said.

Few Twins have seen much of Hammel, who pitched most of the last three years with the Chicago Cubs.

Joe Mauer has faced Hammel 15 times with five hits, including a home run and double. He has an .898 OPS against the veteran starter.

Juan Castro is 2-for-9 and Brian Dozier 2-for-8 with a home run off Hammel. Sano is 1-for-2 with a walk.

Hammel, a 34-year-old right-hander, is 2-1 with a 3.98 ERA in his career against the Twins. He got a no-decision in an April 6 start at Minnesota, allowing three runs, six hits and four walks in five innings. He threw 95 pitches, 55 for strikes.

Hughes is 7-5 with a 4.91 ERA in 13 starts and one relief appearance against the Royals.

Alex Gordon has a .303 average (10-for-33) with four RBIs against Hughes. Brandon Moss is batting .263 with a home run and four RBIs against Hughes.
---
---