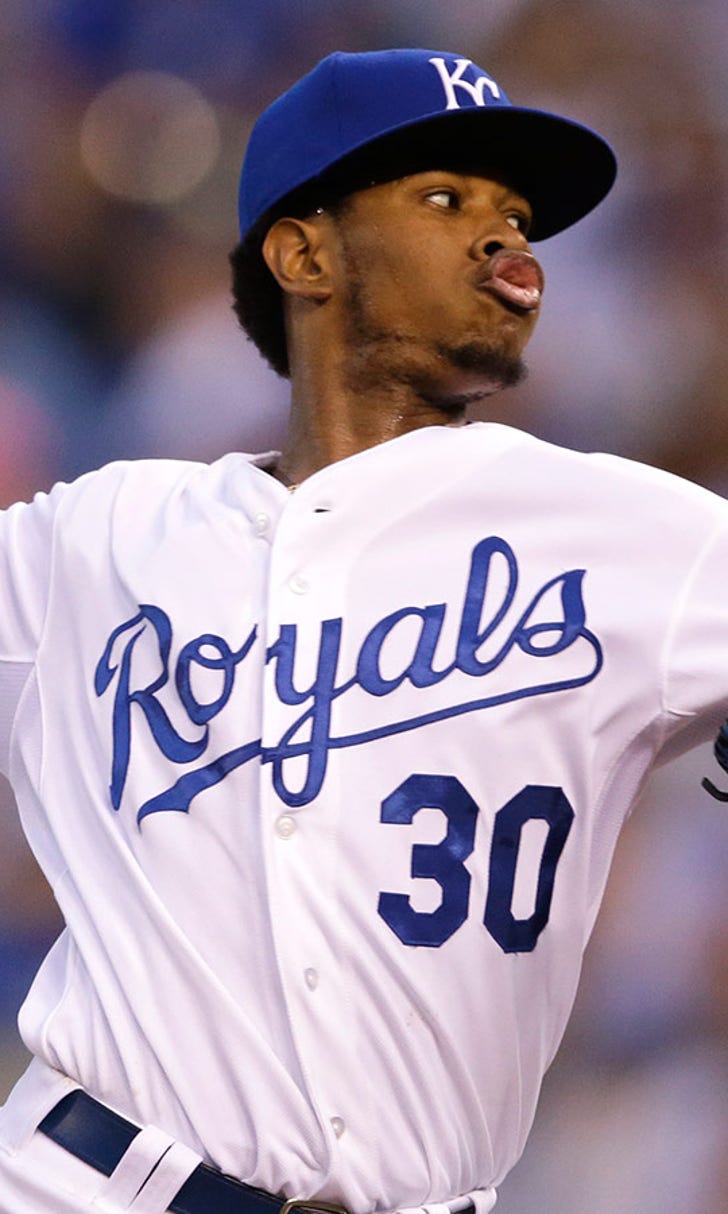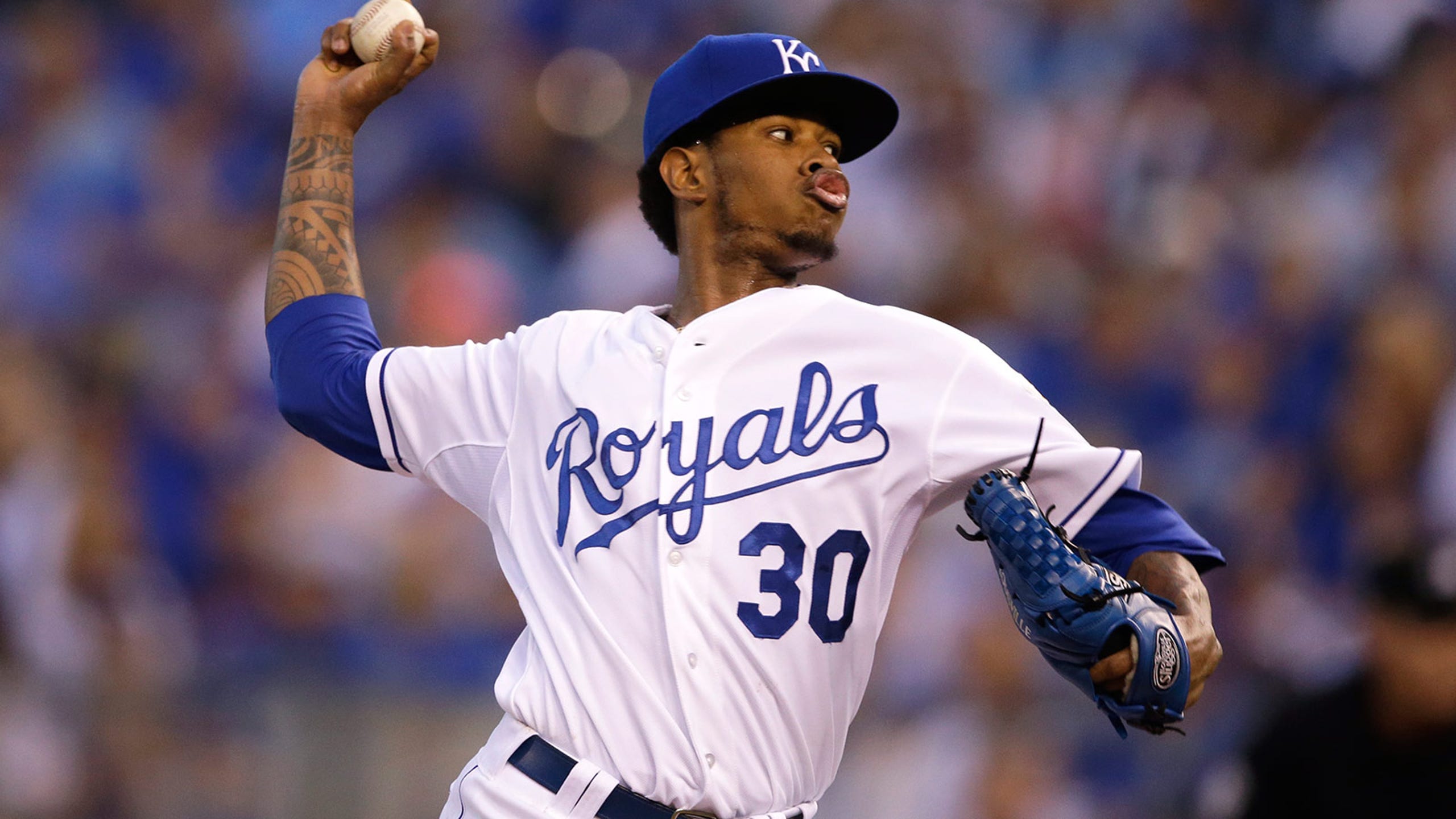 Royals drop ALDS opener to Astros 5-2
BY foxsports • October 8, 2015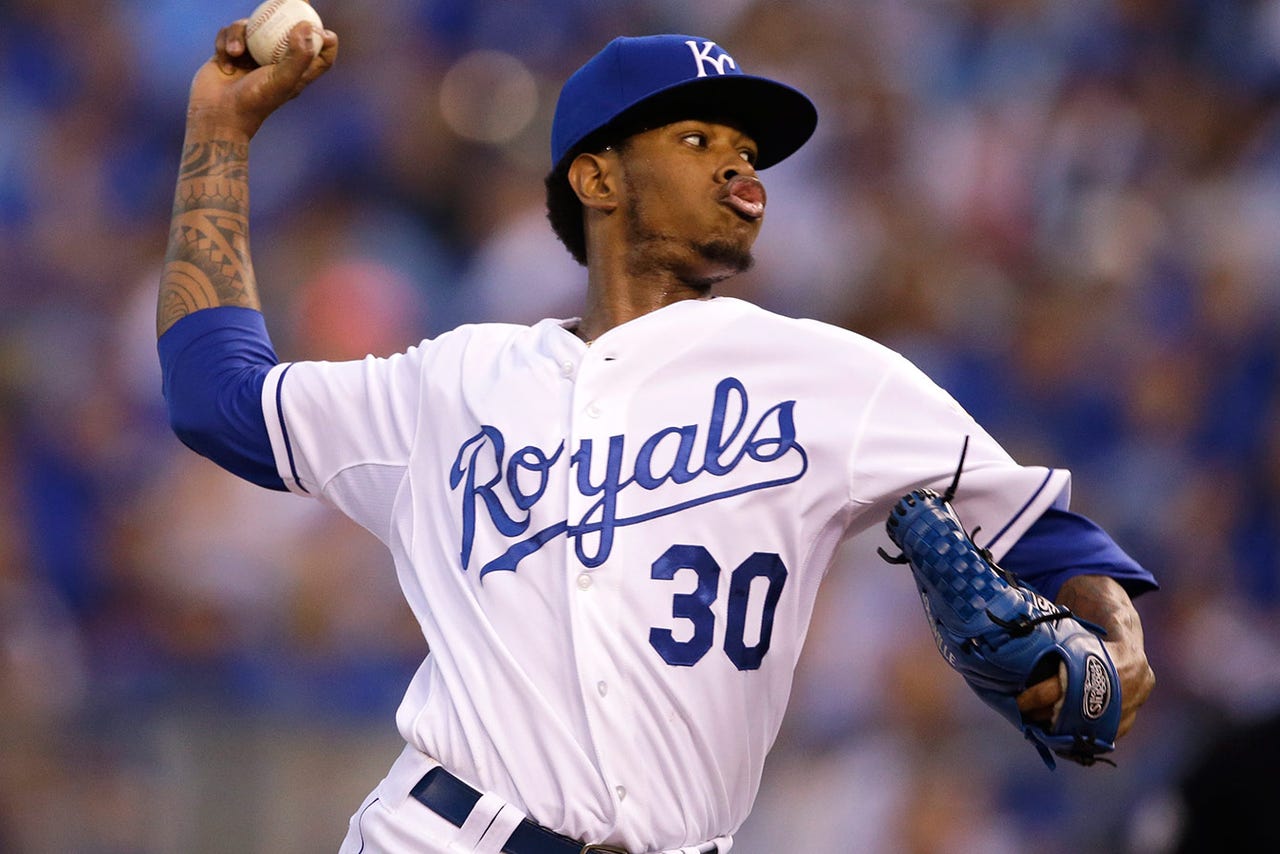 KANSAS CITY, Mo. -- The Kansas City Royals were in this situation last year, dropping the World Series opener to San Francisco before responding with victories in the next two games.
They aren't shaken by a 5-2 loss to the Houston Astros in Game 1 of their AL Division Series.
"It's a five-game series," manager Ned Yost said Thursday night. "It's not a death sentence to lose Game 1."
Especially with Johnny Cueto headed to the mound in Game 2 on Friday.
"That's exactly why we got Johnny Cueto. If you lose Game 1, then you've got Johnny to help you bounce back," Yost said. "And best-case scenario, you win Game 1 and you've got Johnny to take it to a two-game lead. So that's why we got Johnny, for games like that."
Not that Yordano Ventura and the Royals' other pitchers weren't any good Thursday night.
It's just that Collin McHugh and the Astros' arms were better.
McHugh allowed four hits, including a pair of solo homers by Kendrys Morales, while pitching around a 49-minute rain delay. The right-hander lasted six innings before turning the game over to his bullpen, which scattered three runners over the final three frames.
Luke Gregerson, part of Oakland's wild-card collapse in Kansas City last year, got the save.
"Obviously, it's not the way we wanted to start out, especially at home," Royals first baseman Eric Hosmer said. "We need to get out of here splitting the series 1-1."
George Springer and Colby Rasmus went deep for the homer-happy Astros, but they also scored via the same sort of small ball the Royals used in reaching the World Series last season.
Ventura (0-1) yielded three runs on four hits and a walk in two innings for Kansas City but did not come back following the delay. Chris Young served up Springer's home run with one out in the fifth, but tossed four otherwise solid innings of relief.
"I hated it rained," Ventura said through a translator, "but that's part of it."
The Astros, who struggled so mightily on the road this season, have apparently solved their woes just in time. They beat the Yankees 3-0 in New York in Tuesday night's Wild Card Game, then took care of a Royals club built specifically for spacious Kauffman Stadium.
Houston also made it the first time since 1970 that visiting teams won baseball's first four postseason games, STATS said. The other two times it happened were 1906 and 1923.
"Winning the first game was key," Astros outfielder Carlos Gomez said. "We did that."
The Astros wasted no time getting Ventura in trouble, loading the bases with nobody out in the first inning. The hard-throwing ace settled down to retire the next three batters, but Rasmus and Evan Gattis provided RBI groundouts to give Houston a 2-0 lead.
Jose Altuve tacked on another run in the second with a single to right.
The Royals answered in the bottom half when Morales ripped McHugh's 89-mph fastball down the right-field line. But a steady rain soon became a downpour as the inning progressed, and lightning sent fans scurrying for the concourse as the tarp was pulled onto the field.
When the game resumed, the Royals sent Young to the mound rather than Ventura.
"It was pushing 60 minutes there," said Yost, who hopes to bring back Ventura in Game 4.
Hinch stuck with McHugh, even though he hadn't thrown a pitch for nearly an hour.
Morales got the better of McHugh again in the fourth, driving a 1-1 pitch over the wall in right to become the first Royals player with two homers in a postseason game since George Brett against Toronto in the 1985 AL Championship Series.
Unfortunately for the Royals, Morales was the only hitter who could solve McHugh. That left the darlings of last year's postseason facing a crucial Game 2 on Friday.
"We're happy. It's obviously good," Springer said, "but it's on to tomorrow. I mean, it's over with, and now we understand that they're going to be prepared to play."
RASMUS RAKING
Rasmus also homered in the Wild Card Game at Yankee Stadium. He has six homers and 11 RBIs in his last nine games, and tied a major league record by getting an extra-base hit in his first five postseason games.
MAN DOWN
Even the Royals' grounds crew had a rough night. One of the workers responsible for rolling out the tarp during the delay tripped and fell. The tarp kept rolling right over his legs and he screamed in pain. There was no word on the extent of his injury.
UP NEXT
Two pitchers procured with October in mind square off in Game 2. The Astros send out Scott Kazmir, obtained in a July trade with Oakland, to face a team he has dominated in the past. The Royals counter with Cueto, acquired from Cincinnati a few days later.
---
---