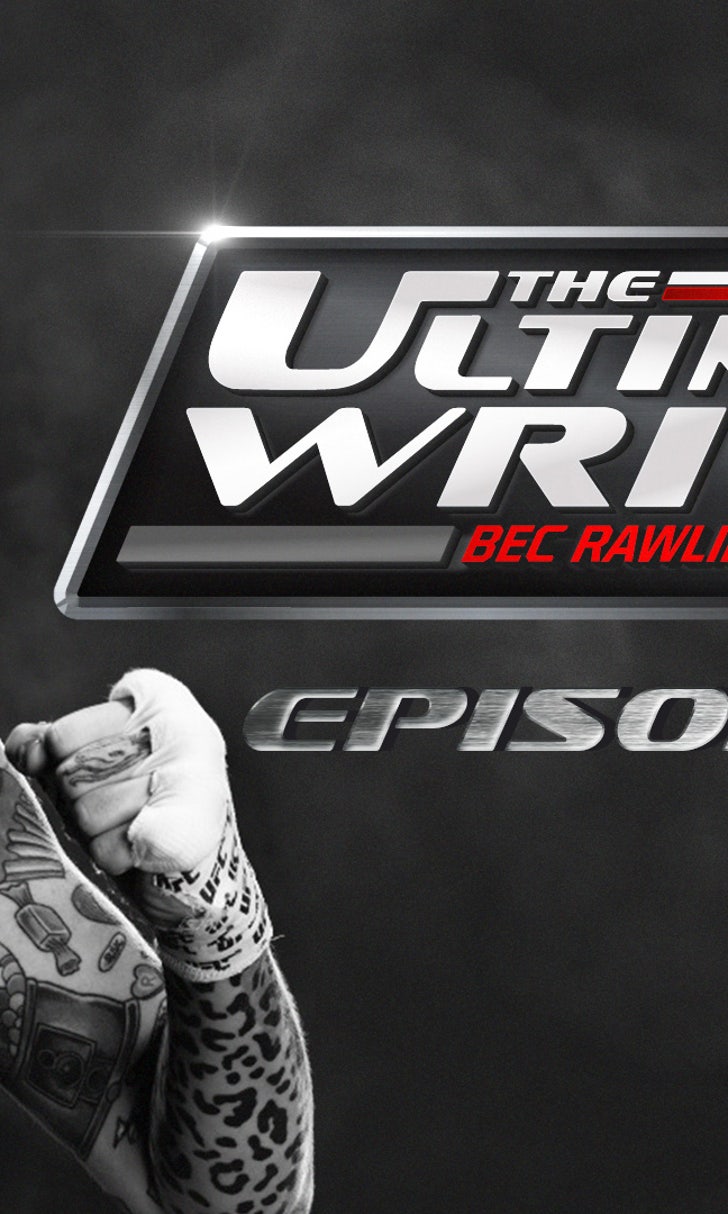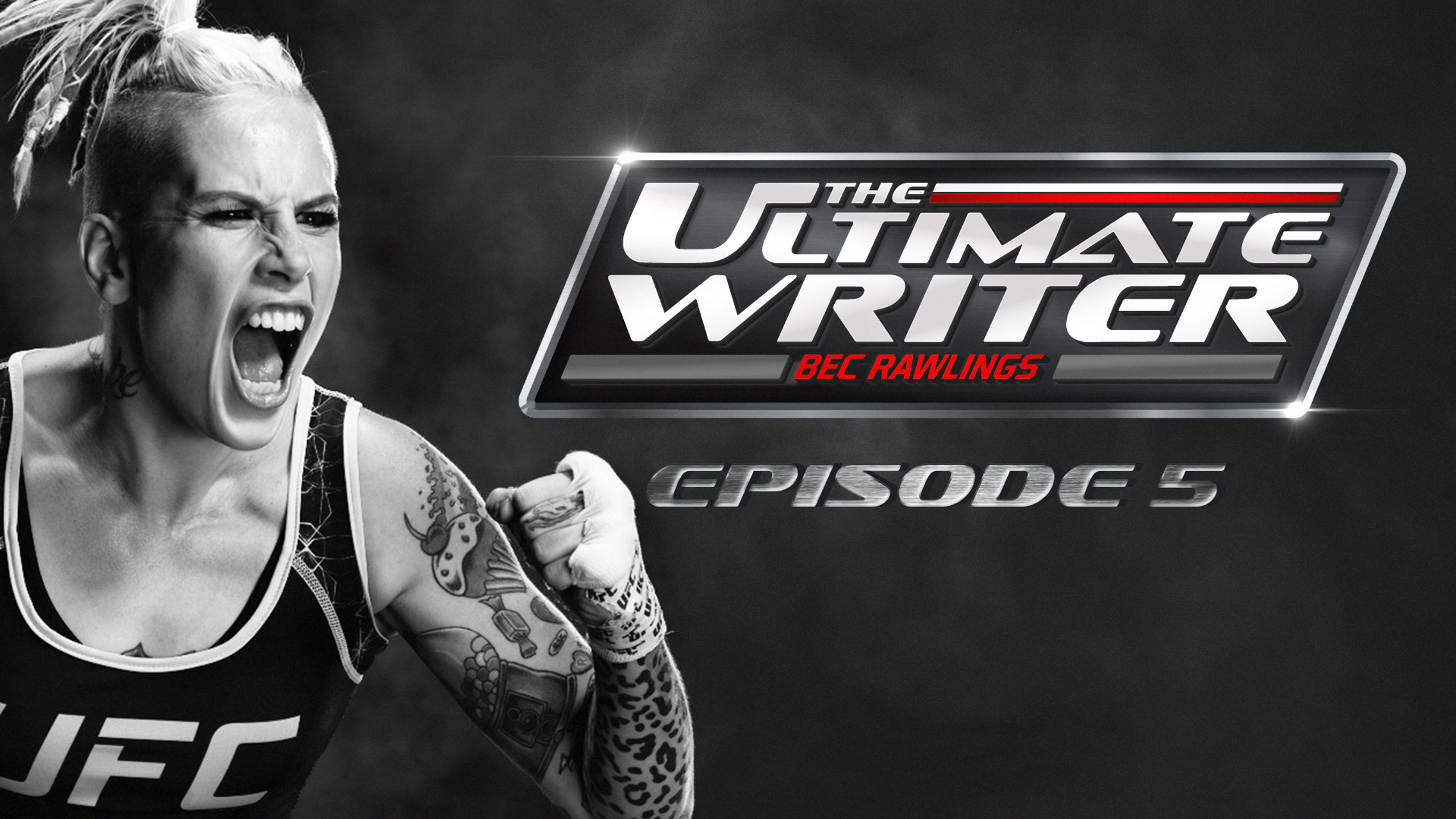 Rowdy Recaps: Bec Rawlings breaks down Episode 5
BY foxsports • October 23, 2014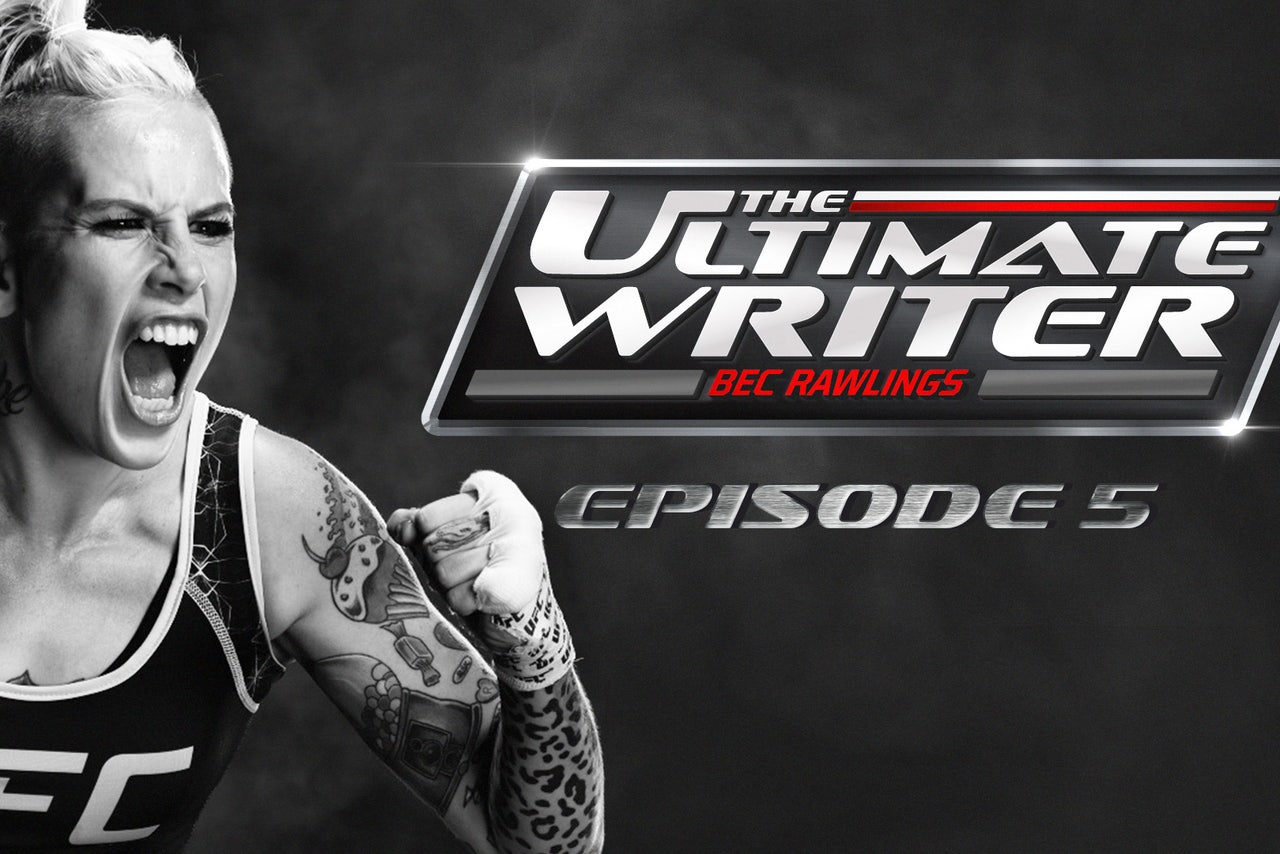 WARNING: In this episode you will witness what I once described as "cu******* dripping from her". If you feel you're easily disgusted by fake or forced emotion and endless mono tones I suggest you skip watching the episode and read this instead.
Welcome back to the land of The Ultimate Fighter :)
Now that we're all done watching people chase a ball around a field we can get back to this fighting stuff!
The rematch between Felice and Heather is finally upon us! If you haven't heard about the ''rivalry" between Felice and Heather before then I envy you ;) but in case you wanna know all you have to do is A) watch TUF and hear Heather explain it for the 50 millionth time (just to stay relevant) or B) keep reading because pretty much the whole episode is about Heather and Felice's rivalry.
Driving home in the Mu** Wagon right after the fight announcement, Angela Magana asked Heather why she hates Felice so much (we all knew why, we just wanted some entertainment). She goes on to say that Felice is trashy, a bad role model and bad for the sport which I then quickly interject saying something along the lines of they are both drama mamas and love the drama so I could see how her saying that shit about Felice would blow up into what it did. Heather seemed to take offense to me calling her a drama mama but the truth hurts sometimes... oops!!
We had Kron Gracie come in as a guest coach this week which was awesome, unfortunately he walked straight into the s*** storm that is Angela Magana calling Heather on her bulls*** training and excuses. If you notice in most of the training footage Heather isn't training with us girls, she is either sitting on an air dyn bike "visualizing" or working with one of the coaches because her knee is too injured to train with us girls...go figure ;)
Angela called her on it and Heather went on to say that she isn't here for the team, she is here for herself and that she is too injured to train with us which Magana said was fine, but don't expect us to cheer for you when you get up in that cage. Heather then said "some team this is" not realizing she JUST told us she isn't here for the team LOL...hypocrites gonna hypocrite. Poor Kron, I felt bad he had to witness this but it was bottling up and Magana just exploded.
I was set to face Justin Kish but I had noticed her limping around the house and had a feeling she wasn't going to be able to fight and I was right. The doctor came into the gym to tell Justine the results of her MRI had come back and she had completely torn her ACL and needed surgery. Watching this part brought tears to my eyes, Justine was absolutely shattered and seeing her cry was really hard as she was always the bubbly one around the house. As soon as Justine got back to the house she found me and gave me the bad news. My heart sunk for her even though I pictured many a time breaking her face in the cage I was honestly heart broken for her (thats what I love about this sport). I then knew I'd be facing Tecia. Some of the girls had heard Tecia had received a phone call from Dana telling her she was back in but at this point it was all speculation and Tecia denied any such thing, but I know a rat when I smell one and knew in my guts that she was back in and not saying anything.
The next day after practice Uncle Dana calls both teams into the gym and announces Justine is out...he then looks over at Tecia and asks her if she wants back in the competition. Tecia obviously doesn't think twice and says 'yes' but Dana drops a bomb none of us saw coming.
"Take off your jersey, you're going to Team Pettis".
It was at this point I knew she knew before any of us, she didn't hesitate, she didn't question, she just walked straight over to Team Pe***. I was pretty pissed, not because I was fighting a ''teammate", I have no problem fighting anyone of them, my problem is the fact that she knew and didn't say anything.
Gil wasn't very happy that he lost his number 1 pick to Team Pe*** and asked to speak with Dana. Gil tried to explain to him that just because Team Pe*** had to pull out doesn't mean that Team Melendez should have to pay for it and lose a "team member" but Dana wasn't budging and I'm glad he didn't. She was a traitor in my eyes and I was ready to eat her soul and hand her her second loss for the season!!
This week was full on, the Felice and Heather drama, Justine's knee, Tecia back in the competition who we now dubbed one of the "Chumpettes" alongside Lisa and Heather. Felice was very overwhelmed and emotionally drained, she hated the drama that came along with Heather and their rematch and sometimes questioned what she was doing here so I was always there for Felice to vent to and I tried to keep her in a positive mind set for the fight. Even though she was on Team Pe*** Felice was my friend and I wanted her to do well.
Gil was an awesome coach, he was very and I mean VERY tolerant of us girls and the Heather book of excuses for training or for losing her previous fight with Felice so after he heard the "oh my arm was broken" excuse for the thousandth time he told her he didn't care and to drill back escapes one armed for all he cared. Heather is tough, she has legit BJJ and throws some heavy bombs so Gil and the other coaches were confident she could win and finally get a win for the Team Melendez column.
Fight day = fun day :)
---
---