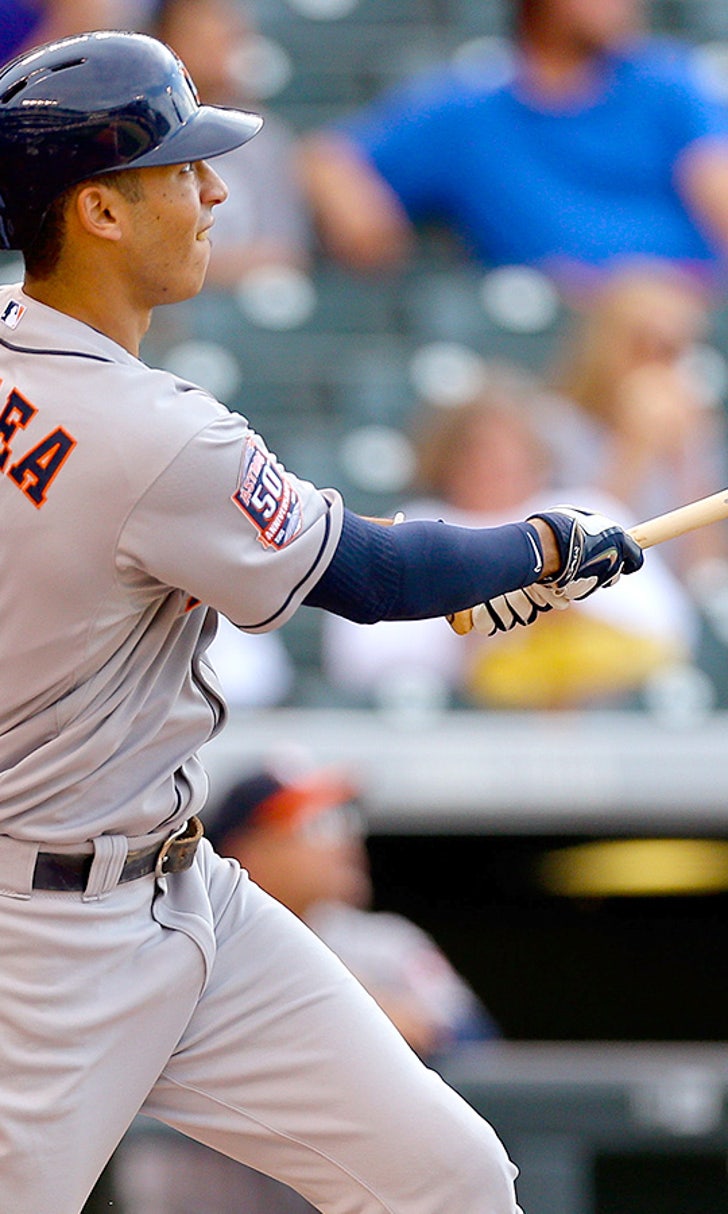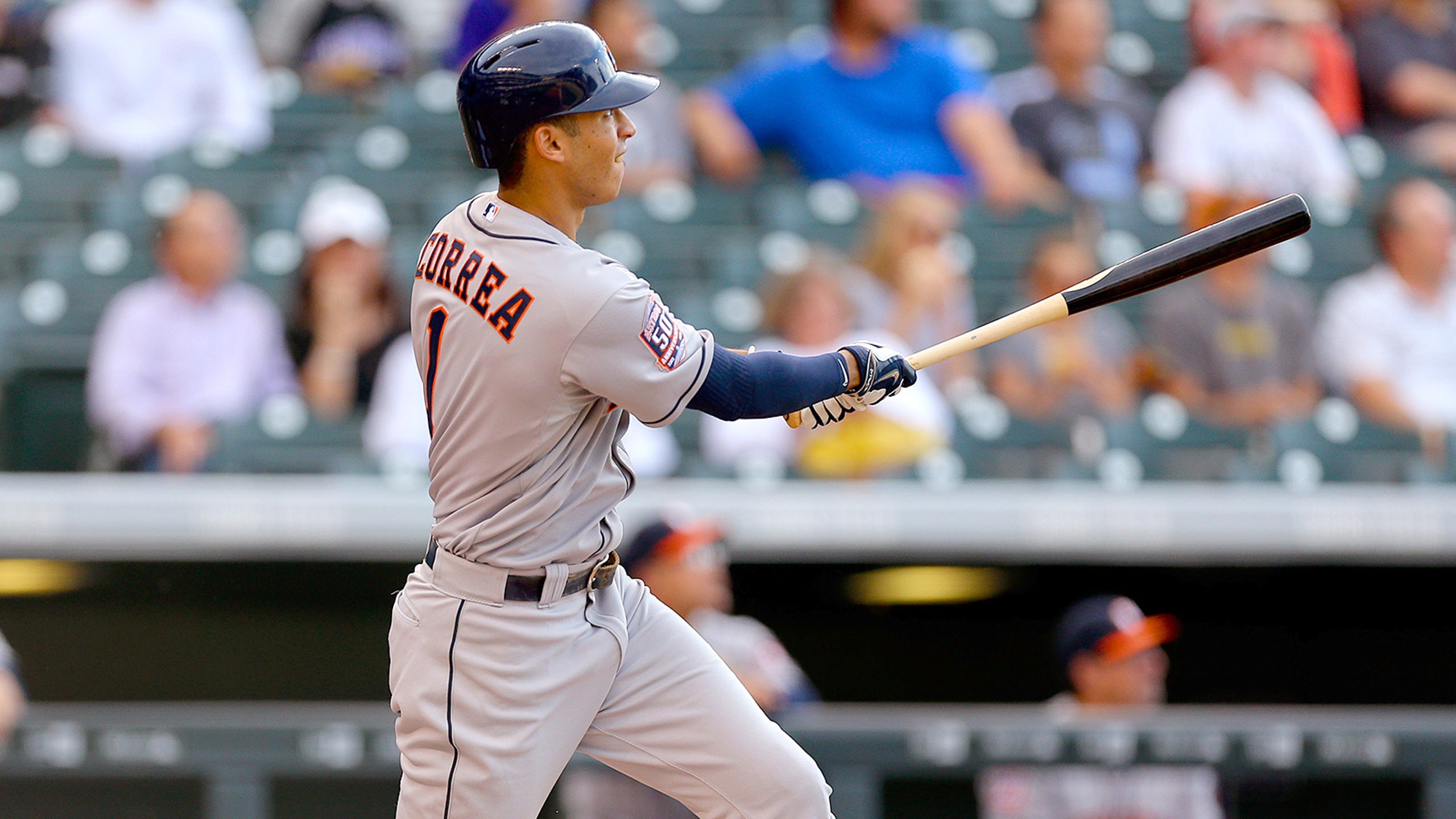 RotoWire: fantasy baseball playing time and depth chart impact
BY foxsports • June 18, 2015
Things are happening in Major League Baseball. Carlos Correa is in the big leagues. The Draft is winding its way through the amateur ranks. The Indians just blew up the left side of their infield. However, there are other moves and playing time adjustments beneath those other headlines.
DEPTH CHARTS
Diamondbacks C
In the mix: Jarrod Saltalamacchia, Welington Castillo
In recent weeks, I have discussed both the Diamondbacks' catching situation and Welington Castillo. This week, the two come together. Castillo was part of the Diamondbacks' return for Mark Trumbo, and he has immediately jumped into a regular rotation with the freshly-recalled Jarrod Saltalamacchia behind the plate. In related news, Jordan Pacheco has been DFA'd, and Peter O'Brien continues to rake in Triple-A as an outfielder.
Brewers 2B
The Brewers second base situation looks radically different than it did at the close of May. Elian Herrera and Hector Gomez served as an uninspiring platoon in the wake of Scooter Gennet's demotion to Triple-A Colorado Springs. Flash forward to June 2 and Luis Sardinas has slid over from shortstop, Herrera was placed on waivers, and Hernan Perez had joined the club off waivers. Since that date, it has been all Sardinas and Perez at second base. Neither guy has hit all that well this year, but Sardinas probably has the better glove and more upside at age 22. After struggling at the beginning of his demotion, Gennett has an .802 OPS over his last 10 games at Triple-A Colorado Springs. The Brewers' new Triple-A affiliate's environment is sure to boost offensive stats, but any rediscovery of his swing would represent an upgrade over their current crop of keystone men.
Rangers 2B
Like the Brewers, the Rangers have transformed their second base situation in recent days. But while the Brewers are at least employing players that earned Rotowire outlooks prior to the season, the Rangers have turned their second base gig over to Hanser Alberto, who had seven player notes over four years before his recall on May 28. That should be to no fault of our staff, as Luis Sardinas' picture came up when I searched for Alberto on Google. Alberto has been buried in the Rangers' organization behind the hype of Jurickson Profar, Rougned Odor, Sardinas, and others. Alberto profiles as a high-contact, no-power, no-strikeout, no-walk sort of player, who will go as far as his BABIP and glove carry him. Delino DeShields Jr., who came up through the Astros organization as a second baseman, has played just three innings at that position this year. Odor, who is younger than Alberto, has five home runs and a .490 wOBA since his demotion to Triple-A Round Rock. He's getting his groove back, and he could be back in the lineup for the surging Rangers sooner rather than later.
Nationals 3B
Thanks for one of the best two-month stretches of your career Yunel Escobar. As a reward, please step aside as Anthony Rendon resumes his spot at third base. Escobar had a .376 OBP and nine extra-base hits through his first 50 games of the season, but he should slot into more of a utlity role now that Rendon has returned from the disabled list and Danny Espinosa continues to hit capably at second. Escobar and Rendon may both see time at second, and Escobar could see starts at short behind Ian Desmond, but Escobar's days of everyday AB's appear to be over.
BATTING ORDERS
Mariners Nos. 2-5
One significant repercussion from the Mariners' acquisition of Mark Trumbo was the immediate reconfiguration of the team's batting order. A 2-5 of the order that previously went Seth Smith (or Brad Miller, Willie Bloomquist, or Dustin Ackley) - Robinson Cano - Nelson Cruz - Kyle Seager now reads Cano-Cruz-Seager-Trumbo. The new configuration ensures Cruz bats in the first inning of every game, and it removes an unnecessary buffer between Austin Jackson and the team's other able hitters (assuming Cano still qualifies as "able").
White Sox No. 2
Melky Cabrera has held down the White Sox's No. 2 slot for much of 2015. However, Melky Cabrera has been one of the worst hitters in baseball this season, as his 42 wRC+is tied with Danny Santana for second lowest among qualified MLB batters. As a result, Alexei Ramirez's slotting there Monday marked his third time batting second in four games. Unfortunately for the White Sox's offense, Ramirez ranks fourth-worst in MLB with a 53 wRC+ (just behind middle infield luminaries such as Stephen Drew and Chase Utley). Other candidates to hit second include Gordon Beckham and Emilio Bonifacio.
Rangers No. 4
Mitch Moreland took over for a DL-bound Adrian Beltre in the cleanup spot last week, and he should continue to fill that role for the next few weeks while Beltre gets some rest and rehabilitation. The move represents a two spot jump for Moreland, and he now gets to bat behind OBP beasts Shin-Soo Choo and Prince Fielder and ahead of Joey Gallo's pure power potential.
Mets No. 2
Ruben Tejada was virtually worthless the past two seasons, posting a .224 batting average and five home runs in 563 at-bats split between 2013 and 2014. So of course he has a .371 OBP and seven doubles through 100-ish plate appearances in 2015. The performance is likely unsustainable, but it has been enough for him to supplant Juan Lagares in the No. 2 spot. Of course, Travis d'Arnaud should retake to slot once he gets his feet back under him.
Dodgers No. 2
Jimmy Rollins took over as the Dodgers' primary No. 2 man after Yaisel Puig went on the disabled list early in the year. However, Rollins' bat did not live up to the top-third status, and the Dodgers have utilized a motley crew of Justin Turner, Alberto Callaspo, Yasmani Grandal, and Chris Heisey over the past 10 days. Puig should return to this spot on a full-time basis once he shakes off the rust of the months-long layoff and provide the Dodgers' lineup with a bit more stability. Rollins, on the other hand, is now hitting in front of the pitcher.
Get a FREE RotoWire 10-day trial (no credit card required) at RotoWire.com
---