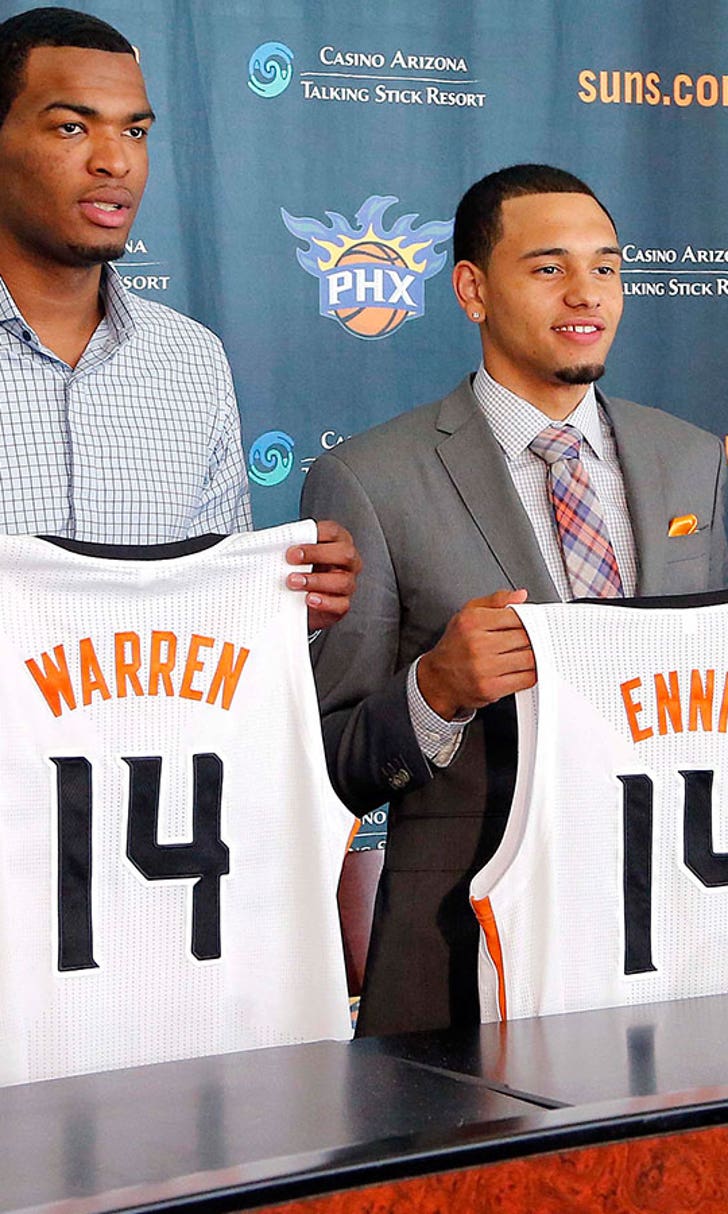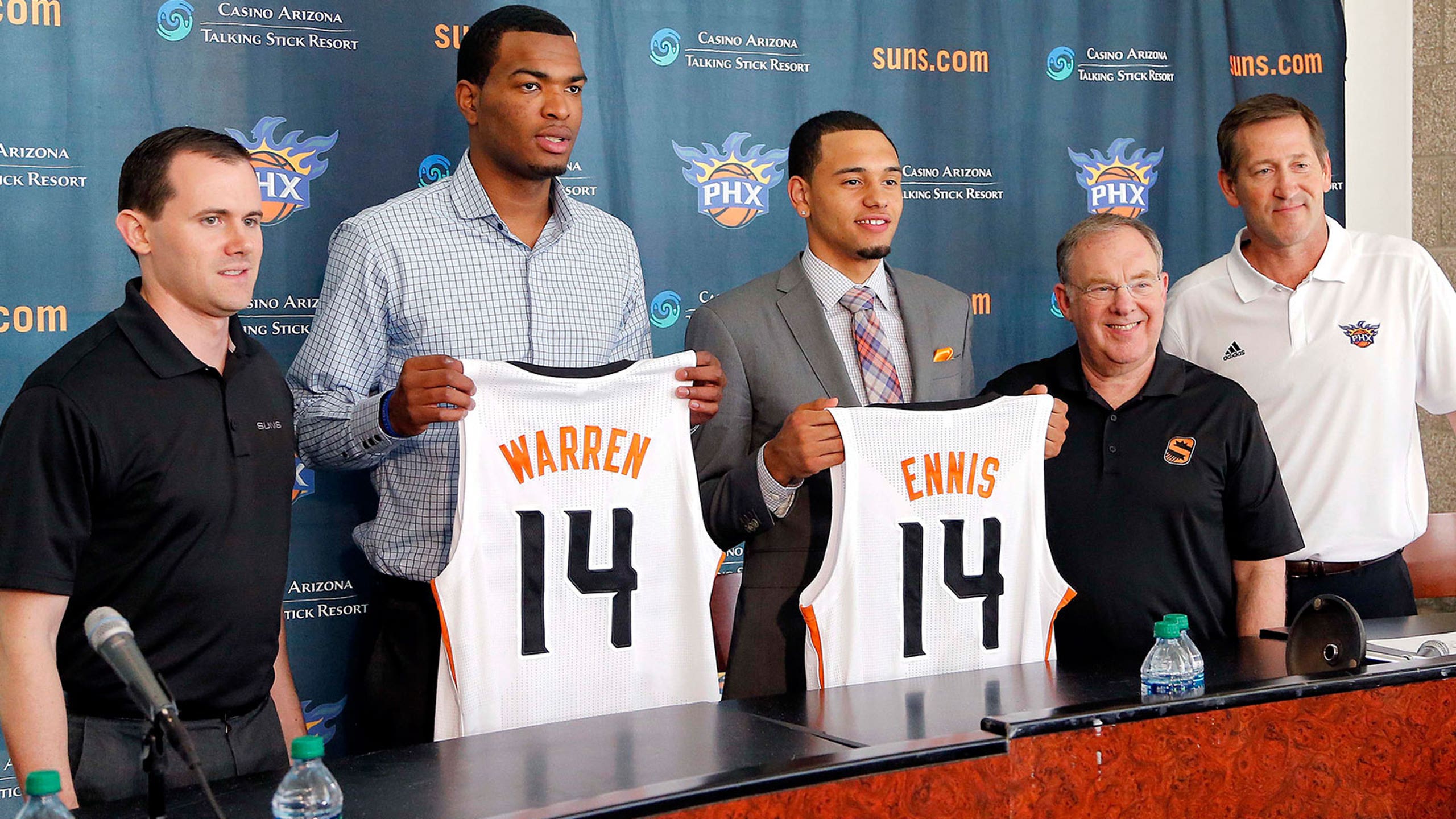 Rookie peers rate Warren, Ennis, Gordon
BY foxsports • August 7, 2014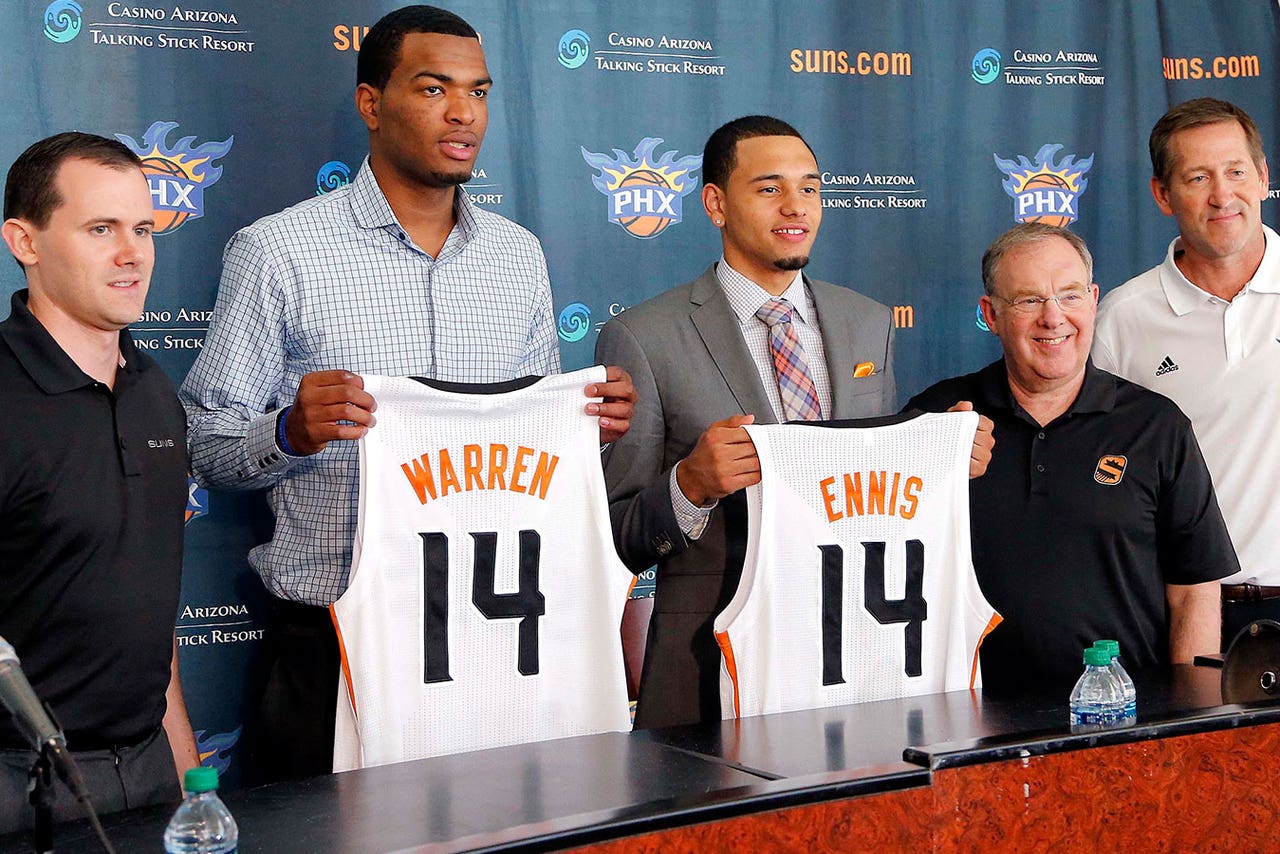 Phoenix Suns rookie T.J. Warren is described as a "jack of all trades, master of none." Tyler Ennis, the Suns' second-round pick, has one skill better than any other NBA rookie.
And Aaron Gordon is pegged as the athletic, defensive ace that we all saw from his one season with the Arizona Wildcats.
Those are results from an NBA.com survey of 38 rookies, who dished on their peers over eight questions.
Warren, the high-volume scoring forward from North Carolina State, received a smattering of votes in six "best of" kind of categories, landing at No. 3 in the results to a very important question: Which rookie will have the best career?
Milwaukee's Jabari Parker led the way with 45.9 percent of the vote, followed by Chicago's Doug McDermott at 13.5 percent. Warren received 8.1 percent -- one vote better than Andrew Wiggins, which seems like high praise.
Warren, the 14th pick of the draft, got single votes in questions about who will be the rookie of the year, who is the most overlooked, the best shooter, best playmaker and the funniest (which must count for something, right?).
It should be noted that rookies were not allowed to vote for themselves, college teammates or pro teammates.
Ennis, a point guard from Syracuse selected No. 18 overall, won the voting in the "best playnaker" category, receiving 24.3 percent of the vote. San Antonio's Kyle Anderson, a former do-it-all guard for the UCLA Bruins, was next at 18.9 percent.
Thirteen players received votes in the question about who will have the best career, but not one of them was Gordon, who was taken with the fourth pick by Orlando. Gordon finished third in the most athletic category and tied for fifth as being the best rookie defender.
Noted NBA.com: When talking about Aaron Gordon, one rookie noted how good of a defensive program Sean Miller has been running at Arizona. "They're typically at the top of the college basketball defensive ratings." Gordon, the same rookie noted, "can defend multiple positions and is good on ball screens." There was no "smartest rookie" question, but we nominate that guy.
---