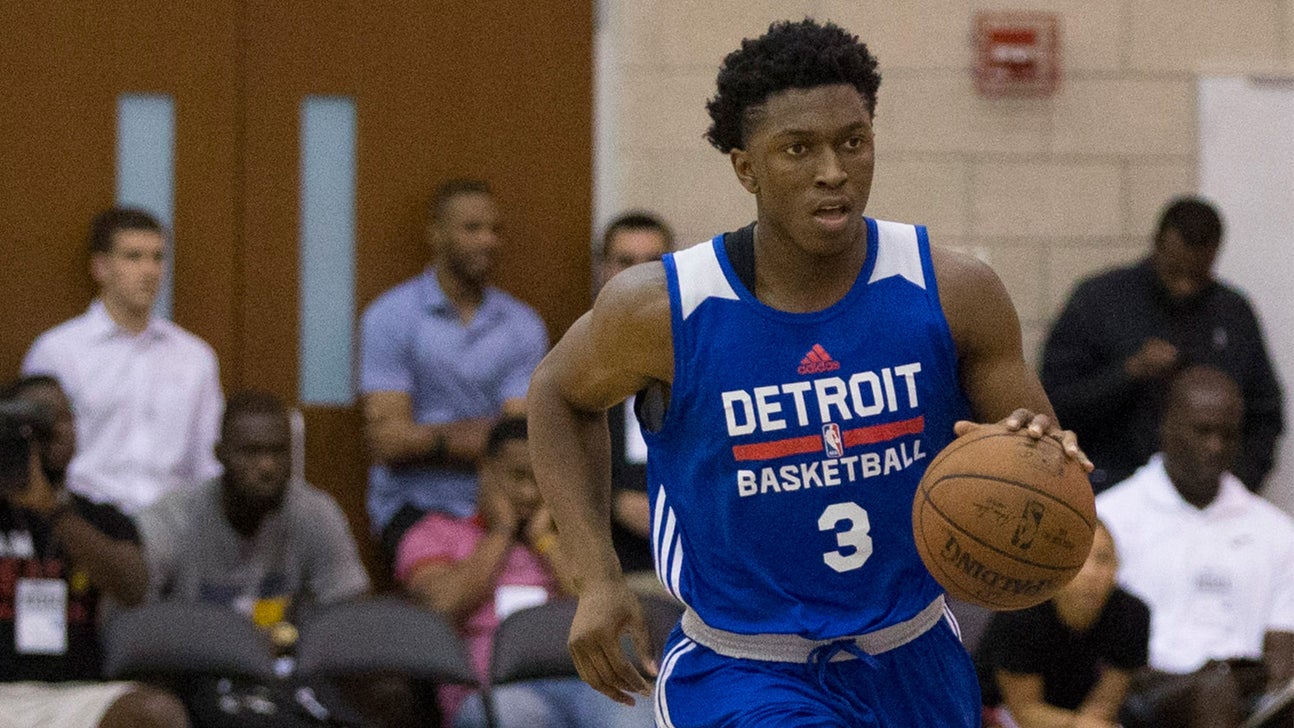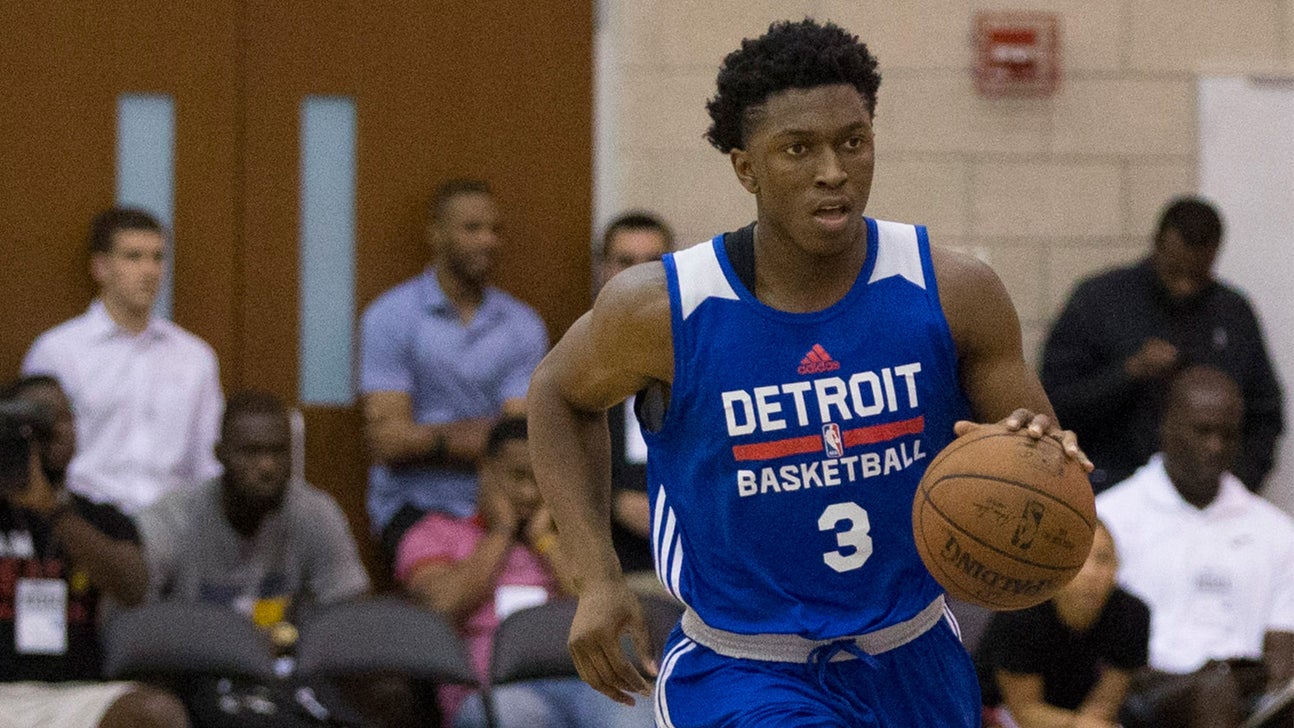 Rookie kudos for Johnson, Hollis-Jefferson, Booker
Published
Aug. 19, 2015 7:10 p.m. ET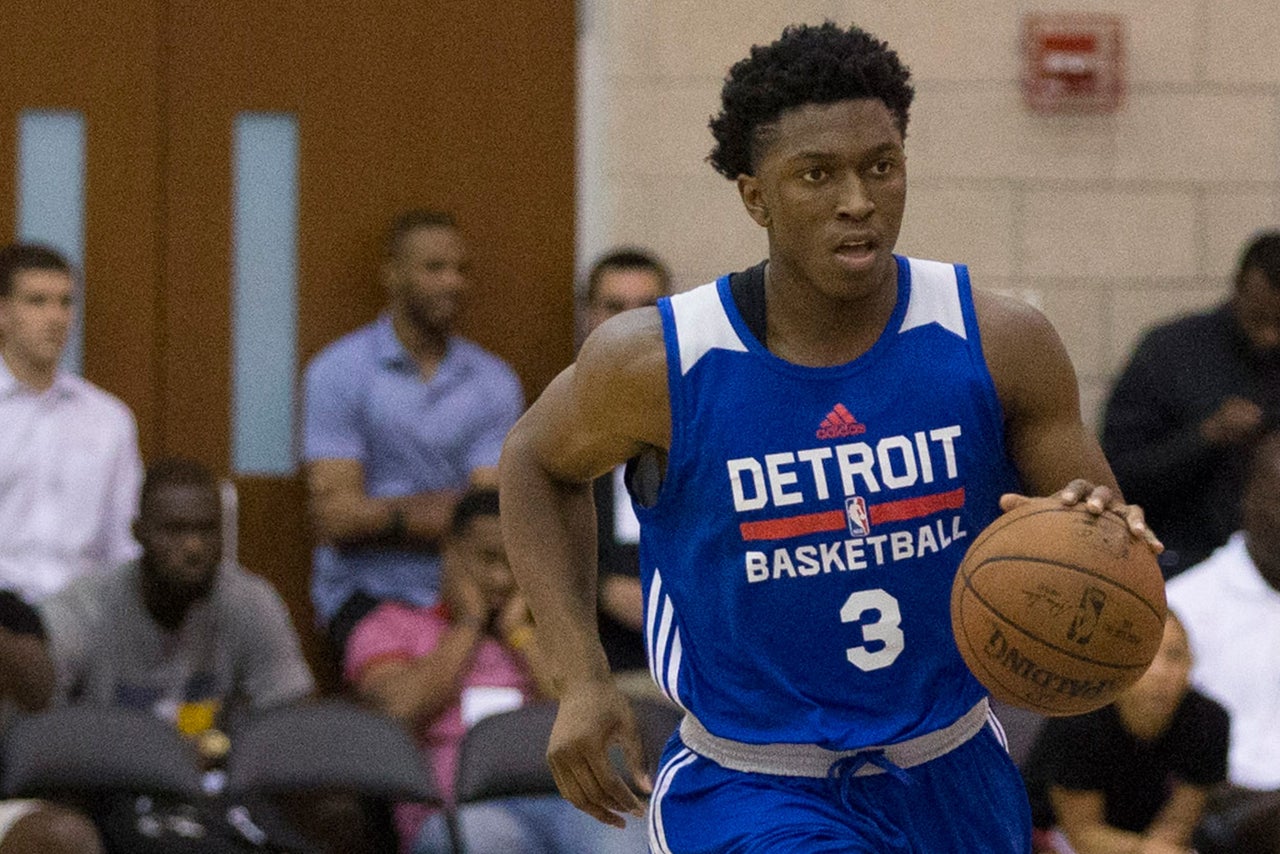 Rondae Hollis-Jefferson can defend, when he's not making you smile. Devin Booker can stroke the jumper. Stanley Johnson can just about do it all.
Welcome to the conclusions of nba.com's annual rookie survey. The 10-question survey was conducted during the annual Panini Rookie Photo Shoot at the Knicks' practice facility in Tarrytown, N.Y., earlier this month, which was attended by 36 soon-to-be NBA rookies.
The big takeaway was that the Class of 2015 thinks No. 2 draft pick Jahlil Okafor of the 76ers is the big catch from his year's draft -- the rookie's choice over No. 1 pick Karl-Anthony Towns for both Rookie of the Year and best career.
The smaller takeaways have some interesting Arizona relevance.
We'll start with former Arizona forward Stanley Johnson, drafted by the Pistons. He finished second to Okafor as most likely Rookie of the Year, drawing 19.4 percent of the vote, and finished fifth in "best-career" balloting.
He also finished second in voting for best defender, with 20.6 percent of the vote, trailing only his college teammate at Arizona, Brooklyn Nets draftee Hollis Jefferson (23.5 percent). You think Sean Miller knows a thing or two about defense?
Johnson received at least one vote in seven of the eight categories in which players were up for voting -- more than any other player and earning him "jack-of-all-trades" distinction. His lone blank: Best playmaker.
Hollis-Jefferson, meanwhile, joined Okafor as the only double winner, thanks to that quirky sense of humor that was so often on display in Tucson. He polled 44.3 percent for funniest player, followed by Frank Kaminsky at 25.7 percent. Hollis-Jefferson had the most combined votes of any player, even more than his college chum.
But let's not forget the Suns' first-round pick Devin Booker -- who scored the biggest landslide in the balloting. Booker was named best shooter on 58.8 percent of the ballots -- no one else polled higher than 8.8 percent.
The complete list of winners:
Rookie of the Year: 1. Jahlil Okafor, Philadelphia (41.9 percent); 2. Stanley Johnson, Detroit (19.4)
Best career: 1. Okafor, Philadelphia (24.1); 2. Karl-Anthony Towns, Minnesota (17.2)
Biggest steal: 1. Joseph Young, Indiana (12.1); 2. Tyus Jones, Minnesota, R.J. Hunter, Boston; Bobbie Portis, Chicago; Justise Winslow, Miami; (9.1)
Most athletic: 1. Justin Anderson, Dallas (27.8); 2. Pat Connaughton, Portland (13.9).
Best shooter: 1. Devin Booker, Phoenix (58.8); 2. Connaughton, Portland; R.J. Hunter, Boston (8.8).
Best defender: 1. Rondae Hollis-Jefferson, Brooklyn (23.5); 2. Johnson, Detroit (20.6).
Best playmaker: 1. D'Angelo Russell, LA Lakers (40.0); 2. Tyus Jones, Minnesota (17.1);
Funniest: 1. Hollis-Jefferson, Brooklyn (44.3); 2. Frank Kaminsky, Charlotte (25.7).
Biggest adjustment: 1. Speed/pace of the game (38.6); 2. Length of season (18.6).
Favorite player: 1. Kevin Durant (21.2); 2. Kobe Bryant (18.2).
---