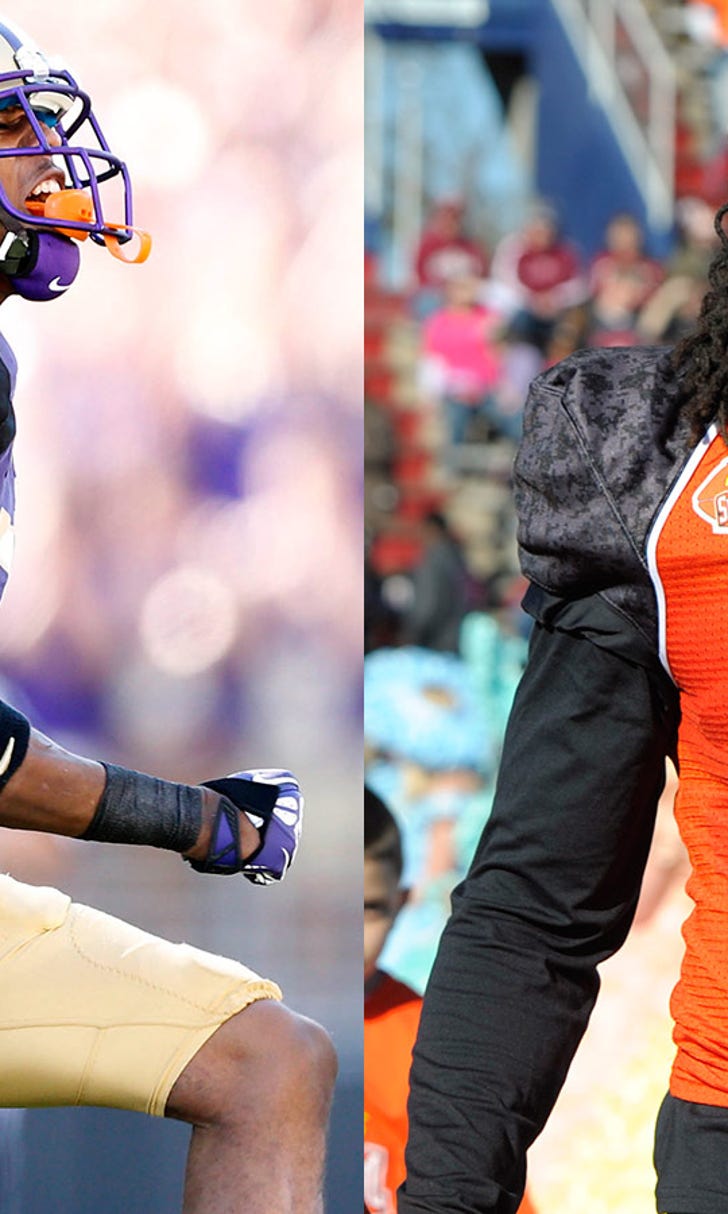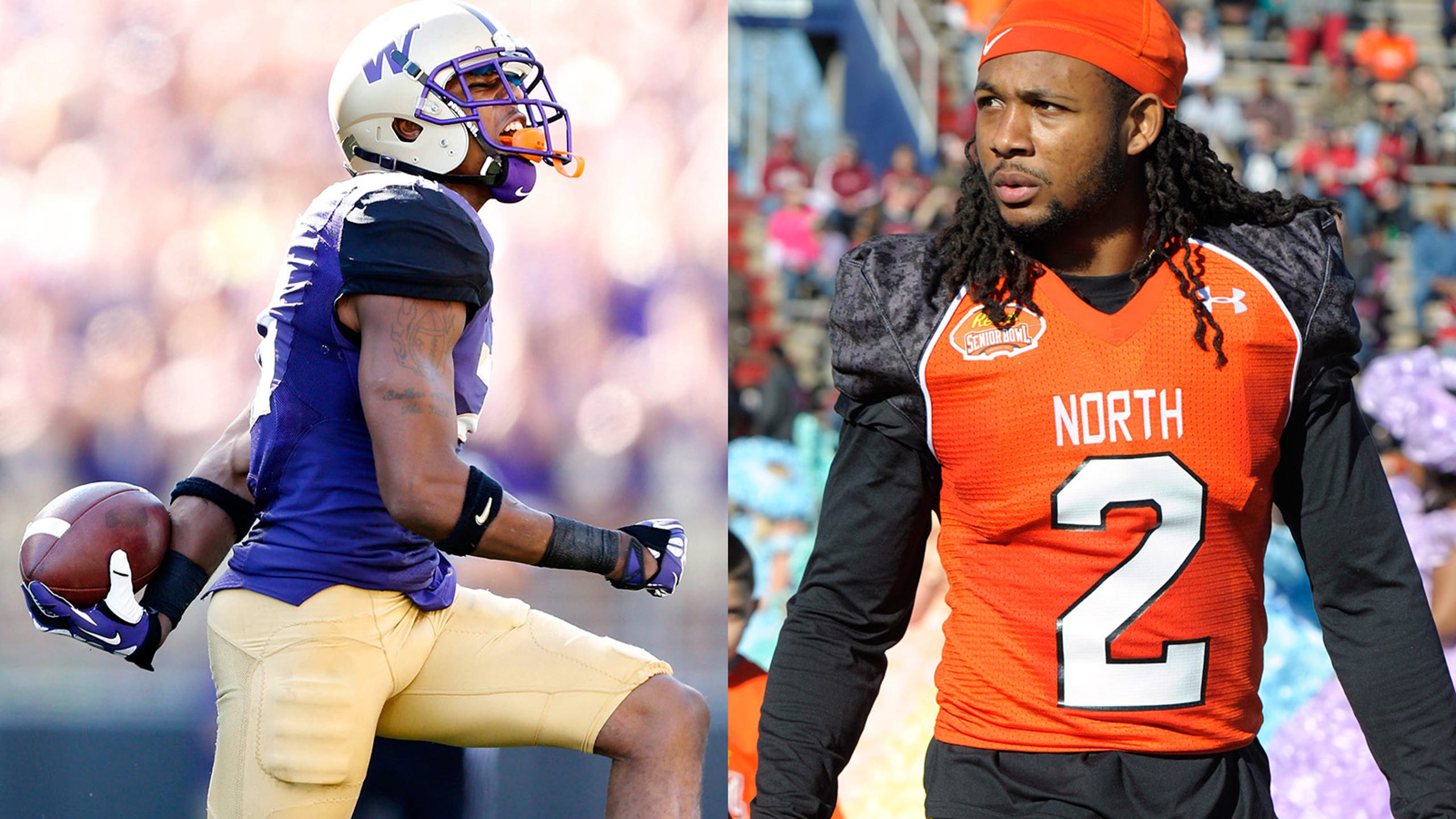 Rookie CBs Peters, Nelson made their time away from Chiefs count
BY foxsports • June 16, 2015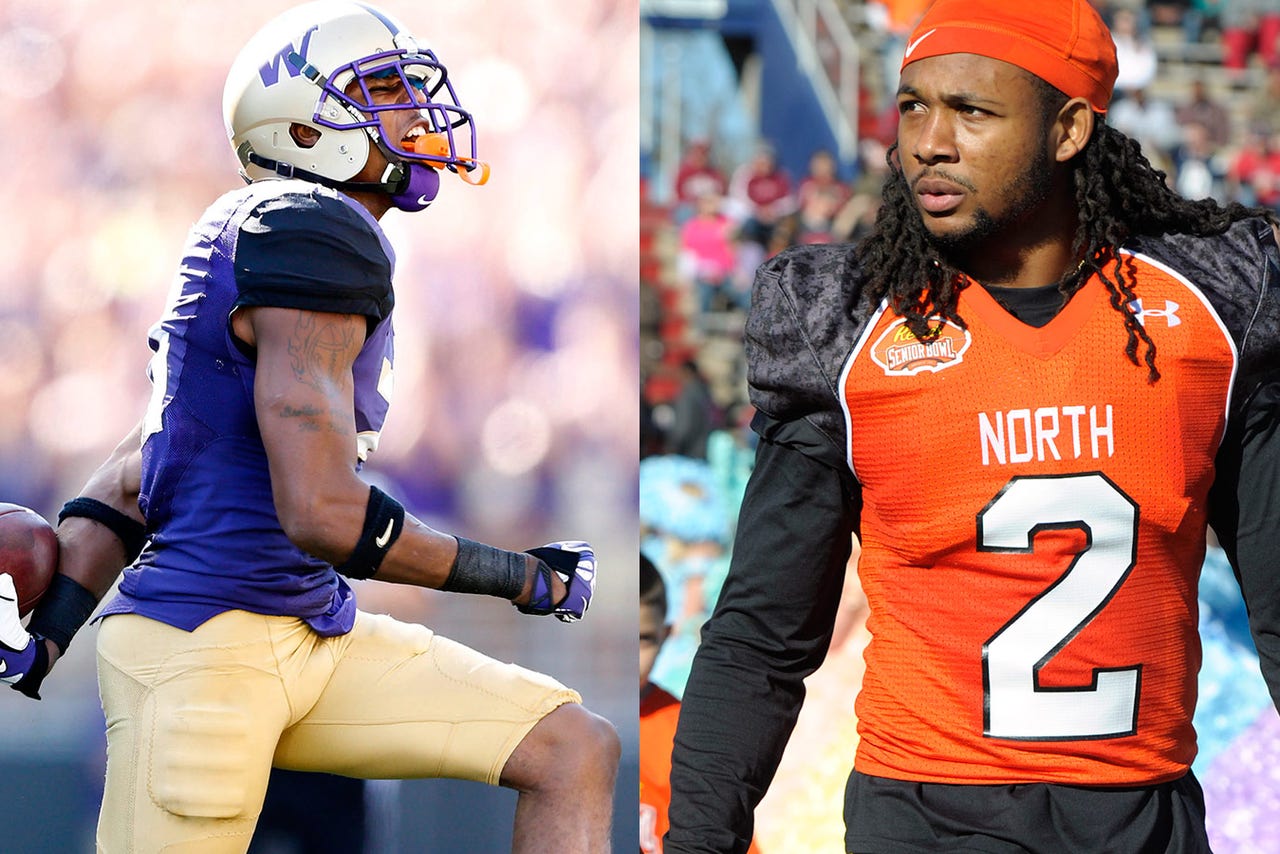 KANSAS CITY, Mo. -- As Andy Reid likes to say, the time's yours. Marcus Peters went home. Steven Nelson went to Phoenix.
"Yeah, I could've been chilling," Nelson, the rookie cornerback said Tuesday as the Chiefs got their three-day mandatory minicamp, the capper of the spring offseason calendar, under way. "But I took it upon myself to go (out there) and prepare myself."
Peters, another rookie corner and the club's first-round pick out of the University of Washington, says he spent the past three weeks in prep mode, too. Mostly running and lifting and working on "football-specific drills" at his old stomping ground, McClymonds High School in Oakland, California.
"Making sure I'm in shape, just having fun," Peters explained.
NFL springs can be silly things, and one particular rule is among the silliest of all. First-year players from schools that are on the quarter system can attend rookie minicamp but can't return to their new team to participate in other events -- such as three weeks of organized team activities -- until their academic calendar is completed. Washington (Peters) and Oregon State (Nelson) are on the quarter system, as is Oregon, which last year affected the spring presence of then-rookie De'Anthony Thomas.
"(There's) no pressure at all," said Peters, who returned to practice for the first time since mid-May and was promptly rotated in with the first-team defense, usually as the corner on the opposite side of Sean Smith. "(I need to) come out here and compete the best I can and take these three days as a learning (experience), being around the vets, get some more information on the playbook. And once it's time for training camp, then it's on, you know?"
The Chiefs make a point to keep their displaced rookies up to speed as best they can, though Peters noted that as they were "dealing with OTAs and stuff ... there wasn't a lot of (contact). I took all the information I had when I was there (at rookie minicamp) and just (kept) studying." 
The 6-foot Peters certainly didn't appear out of his depth Tuesday during seven-on-sevens and 11-on-11s, flashing the quick hips and change-of-direction skills that were one of the big reasons why several scouts considered him the most natural pro cornerback prospect in the 2015 draft pool. The 5-11 Nelson, a third-round pick, worked mostly in the slot, and primarily with the reserves.
"I think (they missed) the daily routine of repeating every day and getting the new material right now and then coming out and executing it in full flow," defensive backs coach Emmitt Thomas noted earlier this month. "They were here earlier and both of those guys learn real well, so they'll be OK."
Nelson, in particular, made it a point to continue drilling against rookies and NFL peers while he was away. The Georgia native flew out to the Fischer Institute in Phoenix immediately after rookie minicamp, working out with free agents and pro hopefuls, drilling five days a week and taking weekends off. He kept a line of communication open with the Chiefs -- and with Peters, his fellow OTAs exile.
"They also paired us up as roommates since we've been out here," the former Beavers standout said. "So we've gotten a chance to know each other.
"(Peters is a) great guy, man. He's full of character. Takes football serious. That's (the impression) I got from him."
Now the serious stuff is in full swing. For everybody.
"Well, I don't know if you can really say it's a setback; it just is what it is," defensive coordinator Bob Sutton said earlier this month. "We had to do it with De'Anthony last year. You just hope they can get as many reps when they come back to the mandatory camp as they can. And it's just the way it is. There's nothing really they can do about it and nothing we can do about it, so you've just got to live with that, and those are the cards you're dealt with. We're going to coach them up hard and they'll come back prepared and go like that."
More than that, the Chiefs' coaches want them back conditioned. One of the lowlights of last June's minicamp was watching the aforementioned Thomas struggle mightily with the stifling Midwestern heat index, having to be pulled out of drills and administered fluids on the sideline before he could return to action.
"I kept up," Peters cracked when asked about the change in climate. "I heard it was like 97 (degrees) last week. But it's hot in California, too."
Hey, when it comes to being a rookie in Kansas City over the summer, it ain't just the heat. It's the humility.
You can follow Sean Keeler on Twitter at @SeanKeeler or email him at seanmkeeler@gmail.com.
---