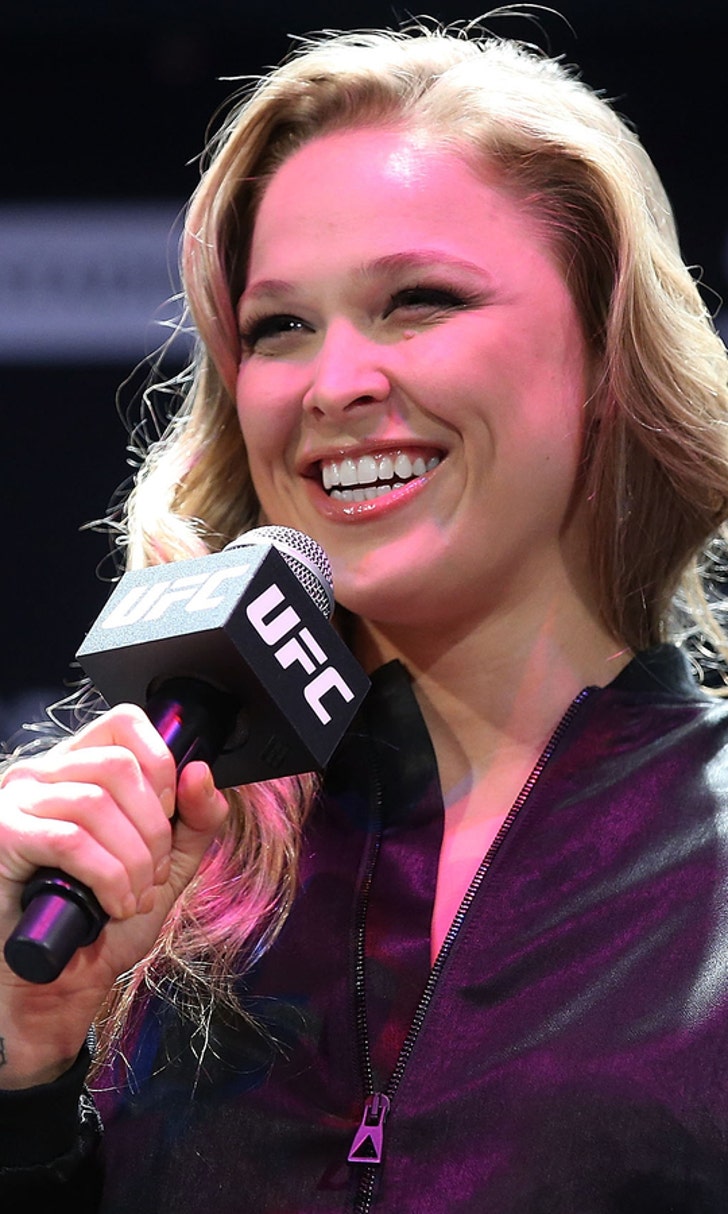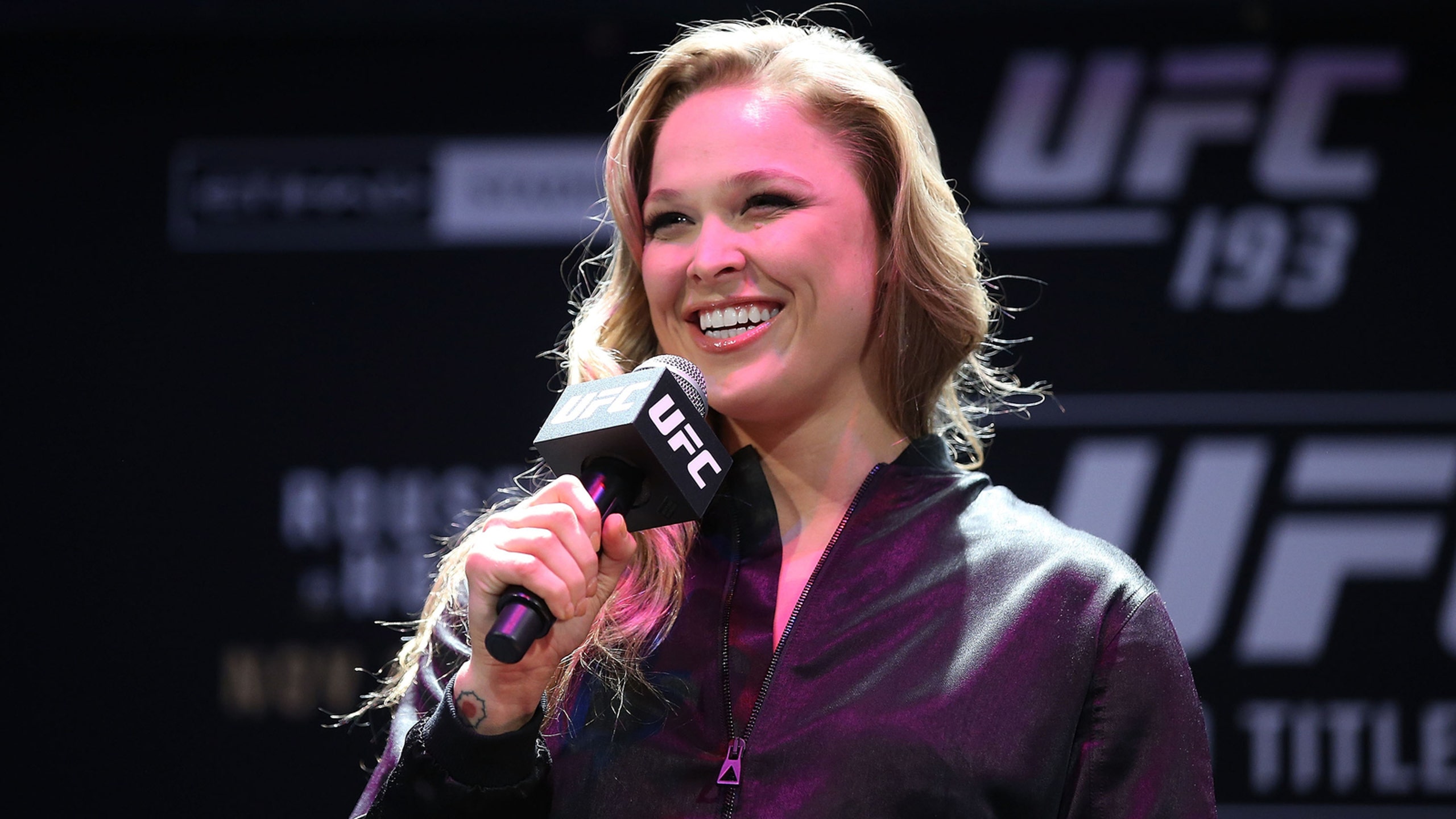 Ronda Rousey issues warning: Call me fat and I'll kill you
BY foxsports • October 10, 2015
Ronda Rousey is arguably the toughest woman on the planet, and she could most certainly beat the majority of the male population in an arm-wrestling match. If there's one word we don't think of when we see Rousey, it's the word "fat."
But that apparently isn't the case for everyone.
In a recent New York Times feature by Sheila Marikar, Rousey recalled a time when she showed up to a commercial shoot slightly heavier than her 135-pound fighting weight. She had initially planned to shed some pounds before filming the ad, but Rousey decided to come into the shoot "purposely way heavier" after somebody made a "really rude" comment to her.
Not surprisingly, Rousey says no one dared challenge her weight.
"Oh, hell no, and the campaign ended up being amazing, even though I was heavier just to make a point," she said. "I swear to God, if anyone calls me fat one more time in my life, I'm going to kill them."
Rousey would not say which company she was shooting the commercial for, but she did drop a hint when she mentioned that her boobs were bigger in this particular ad than any other one she has done. Marikar speculates it could have been this Carl's Jr. commercial:
The only logical explanation here is that whoever called Rousey fat has never seen her do something like this to an opponent inside the Octagon. No person who values his or her life should ever make a comment like that.
More from Larry Brown Sports:
---