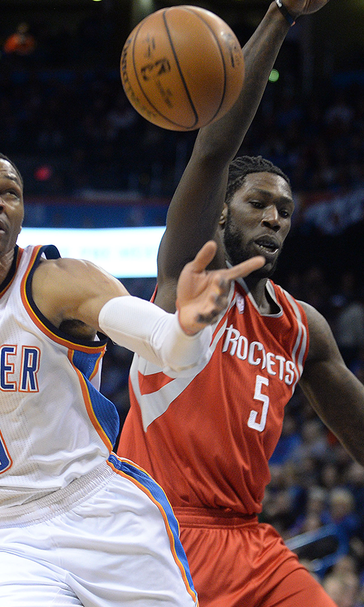 Rockets overcome Westbrook's 7th straight triple-double
BY foxsports • December 14, 2016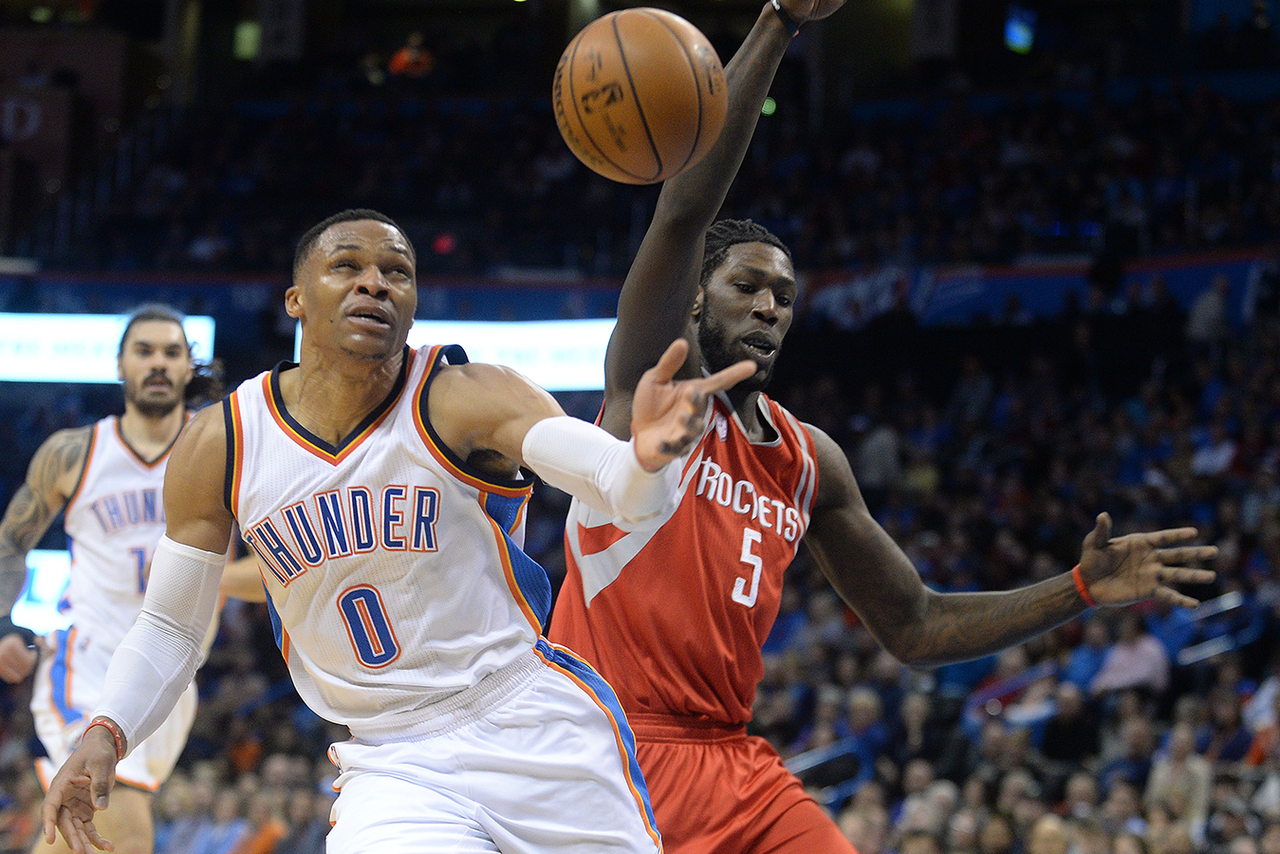 OKLAHOMA CITY (AP) -- James Harden scored 21 points, and the Houston Rockets overcame Russell Westbrook's seventh consecutive triple-double to beat the Oklahoma City Thunder 102-99 on Friday night.
Harden also had 12 assists and nine rebounds to help the Rockets win their fifth straight. Houston withstood Harden's 6-for-23 shooting effort.
Westbrook finished with 27 points, 10 rebounds and 10 assists. He owns the longest triple-double streak since Michael Jordan had seven straight in 1989. The NBA record is nine in a row by Philadelphia's Wilt Chamberlain in March 1968.
It was Westbrook's 12th triple-double this season and the 49th of his career. He is the NBA's active leader in the category and ranks sixth all-time.
The Thunder had won the previous six games during Westbrook's triple-double binge.
The Rockets led by as many as 13 points in the third quarter and took an 86-77 lead into the fourth.
Westbrook rested to start the fourth, then re-entered with 8:37 remaining while Clint Capela was at the free throw line. The Thunder trailed by 12 when Westbrook rebounded Capela's miss.
With Houston leading 94-90, Westbrook stole the ball and Ryan Anderson was called for a clear path foul, giving Westbrook two free throws and the Thunder the ball. Westbrook made the free throws, but he missed a fadeaway on the extra possession, and Harden scored on the other end.
With the Thunder down one in the closing seconds, Westbrook had a chance to give them the lead. He missed a 3-pointer, and the Thunder fouled Trevor Ariza, who made both free throws with 5.8 seconds left. Oklahoma City's Anthony Morrow then missed a 3 that would have tied the game.
TIP-INS
Rockets: Shot 9 for 28 in the first quarter, yet led 25-23. ... Patrick Beverley, a Thunder target for years because he injured Westbrook's knee during the 2013 playoffs, was booed during pregame introductions. He finished with three points, five assists and 12 rebounds.
Thunder: Committed seven turnovers in the first quarter that led to 10 Rockets points. ... Thunder coach Billy Donovan was called for a technical foul in the second quarter after a no-call against Beverley. ... Steven Adams' 17 points in the first half were a career high for a half.
UP NEXT
The Rockets host the Dallas Mavericks on Saturday.
The Thunder host the Boston Celtics on Sunday.
---