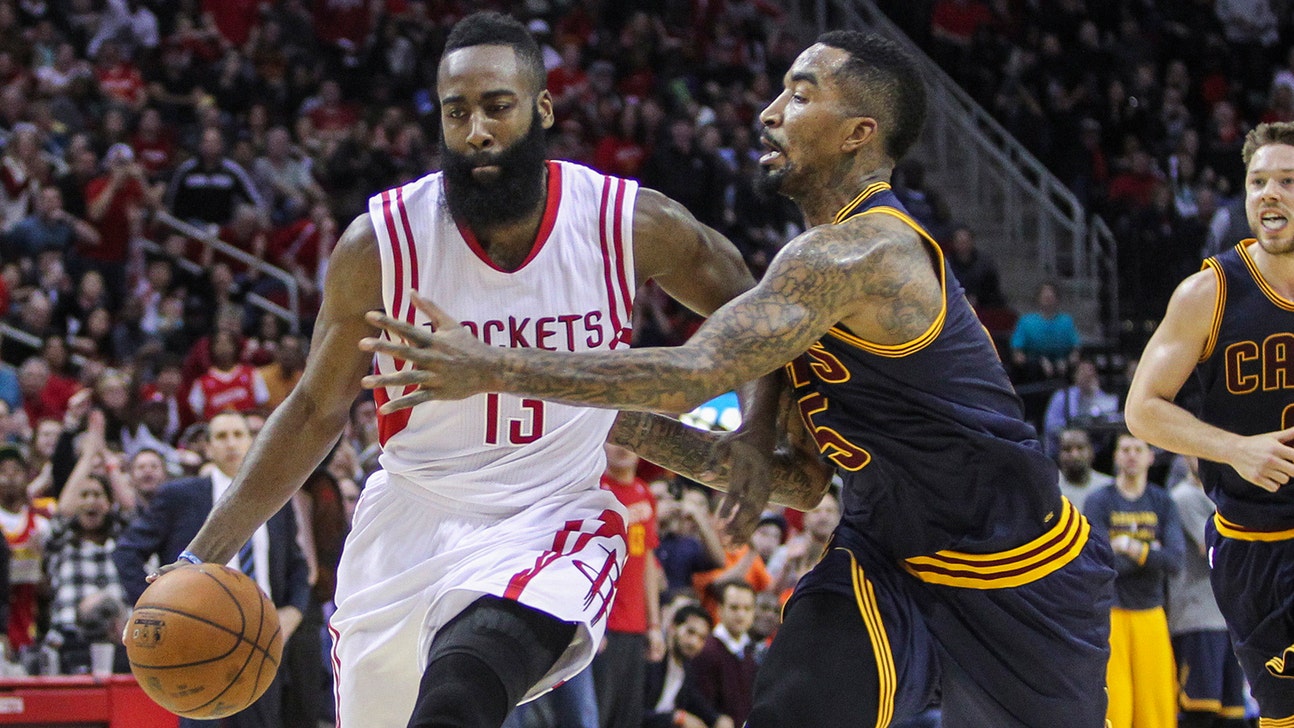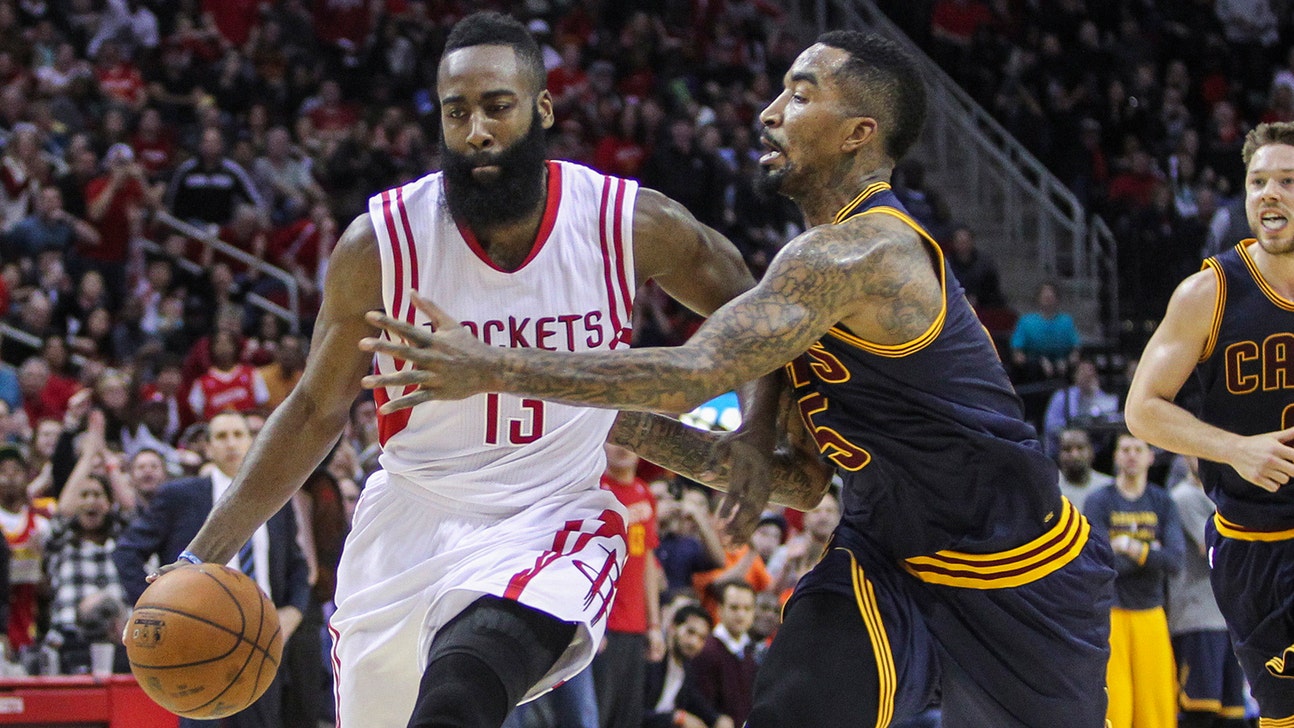 Rockets crown Harden the new 'King James'
Published
Mar. 1, 2015 11:00 p.m. ET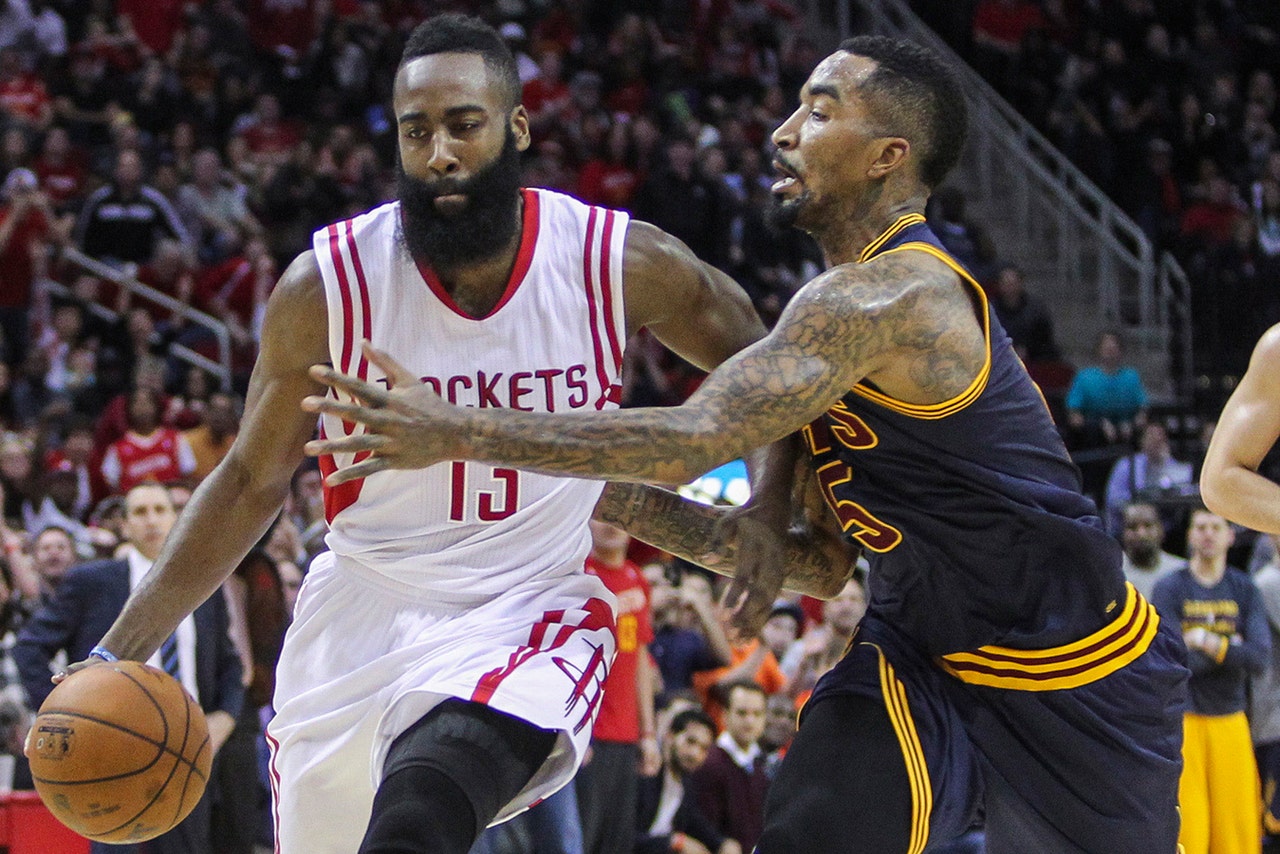 The Houston Rockets tweeted an image of star guard James Harden with the headline 'King James'.
The graphic included Harden's stat line from Sunday's win over the Cavaliers and a quote from Harden.
"Games like this we find a way to win," says Harden. "That's been our motto the entire season."
The Rockets needed overtime at home to beat the Cavaliers without all-star point guard Kyrie Irving. LeBron James scored 37 points in the game, but had a tough night at the free throw line and was involved in a few confrontations, including a kick from James Harden which earned him a flagrant foul.
---