Rob Gronkowski sees a WWE future for himself
April 16, 2015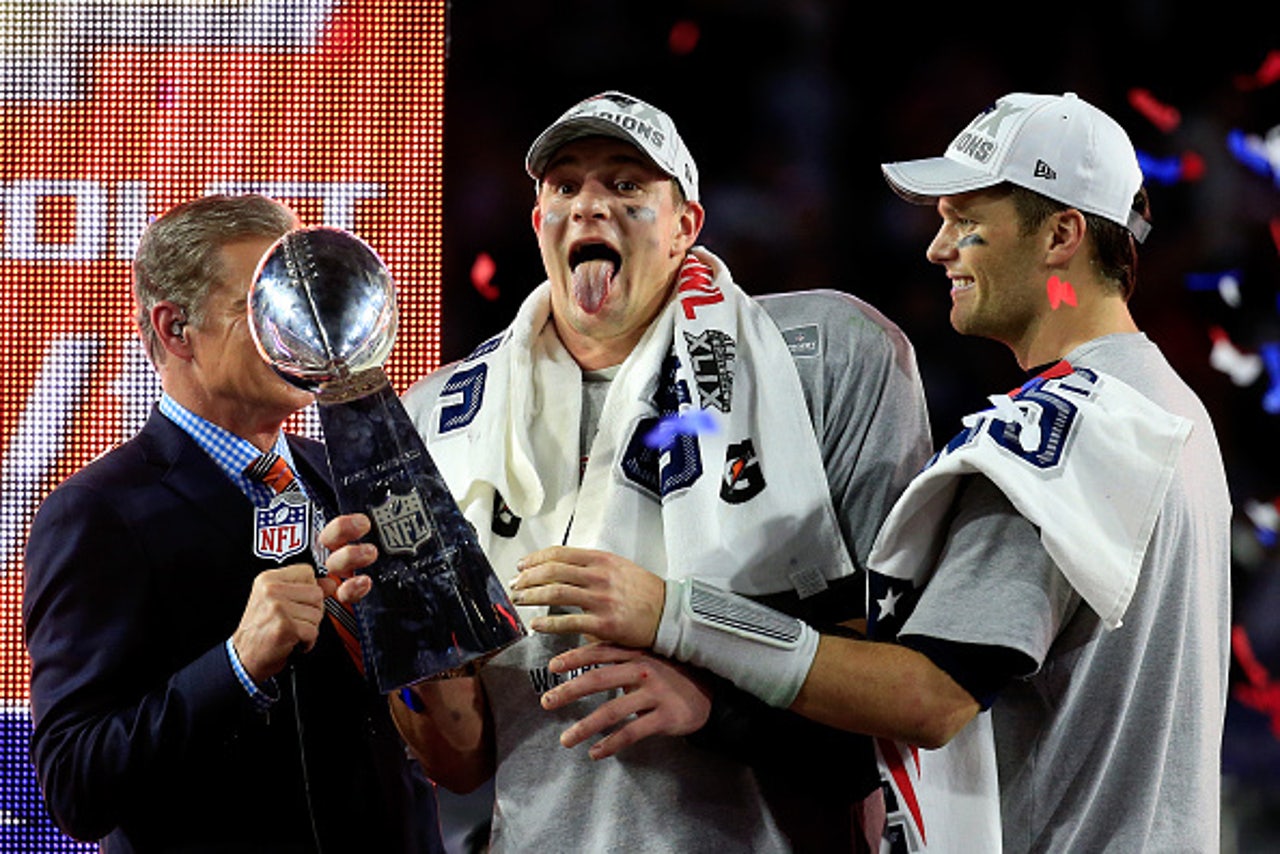 By Jason Rowan
It should come as no surprise that Rob Gronkowski, one of the most entertaining, outrageous and flamboyant players in professional football, would gravitate toward the world of professional wrestling. The brash, frenetic and over-the-top environment in which it operates seems to fit his personality to a tee.
The New England Patriots tight end recently cut a WWE promo with his pro wrestling pal Mojo Rawley. And while it was nothing more than a goof, Gronk later admitted getting involved in some action in the squared circle is something that appeals to him when asked if he has ever considered making a temporary career crossover to the WWE.
"My boy Mojo Rawley is in the WWE's NXT and he just got back from an injury, so he's about to start amping it up again and he's doing a great job," Gronkowski told FOX Sports' Jimmy Traina. "He's my boy and he's killing it. I love watching him. We were just chilling and we cut a promo together and we had a blast. I can definitely see something in the future. Hopefully Mojo Rawley starts wrestling a lot and starts doing what he has to do and makes it to 'Monday Night Raw', if my boy is there, I'm there for an appearance."
When asked if he would actually wrestle or simply serve in the capacity of a manager, Gronkowski said he would be into "[a]ll of it."
The concept of Gronkowski making a segue to pro wrestling certainly isn't a ridiculous notion. After all, he wouldn't be the first high-profile athlete to make a cameo in the ring. MMA superstar Ronda Rousey's appearance at Wrestlemania 31 went off splendidly and to great acclaim. Imagining Gronk stealing the show on "Monday Night Raw" or at some other WWE event almost makes too much sense.
Gronkowski also addressed his offseason lifestyle, including his much ballyhooed party bus, his dancing, as well as whether or not he actually reads tweets about himself - something he says he does from time to time. He also mentioned that he thinks he follows Tom Brady on Facebook and that he saw his teammate's ceremonial first pitch fail at Fenway Park earlier this week. He intimated that Brady intentionally bounced the pitch.
"I don't know how he didn't get it over the plate," Gronk said. "He might have done that on purpose. I'm gonna ask him. You gotta at least get it to the catcher without a bounce."
More from Sportress of Blogitude:
---