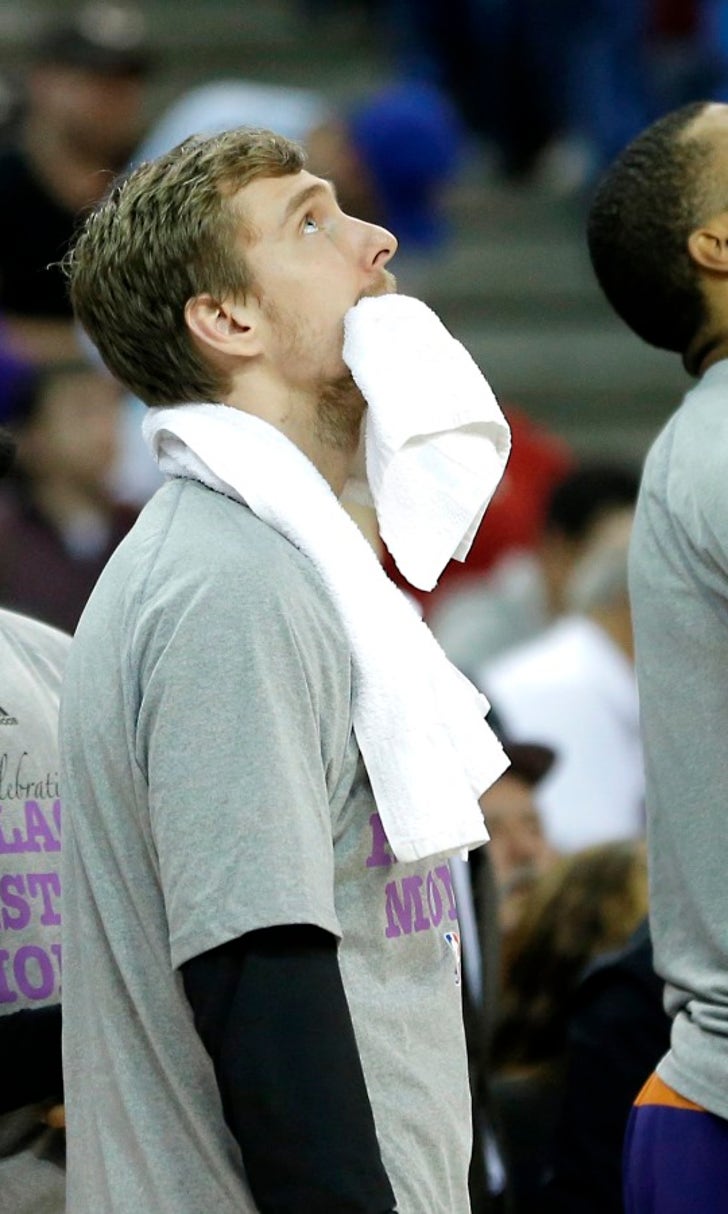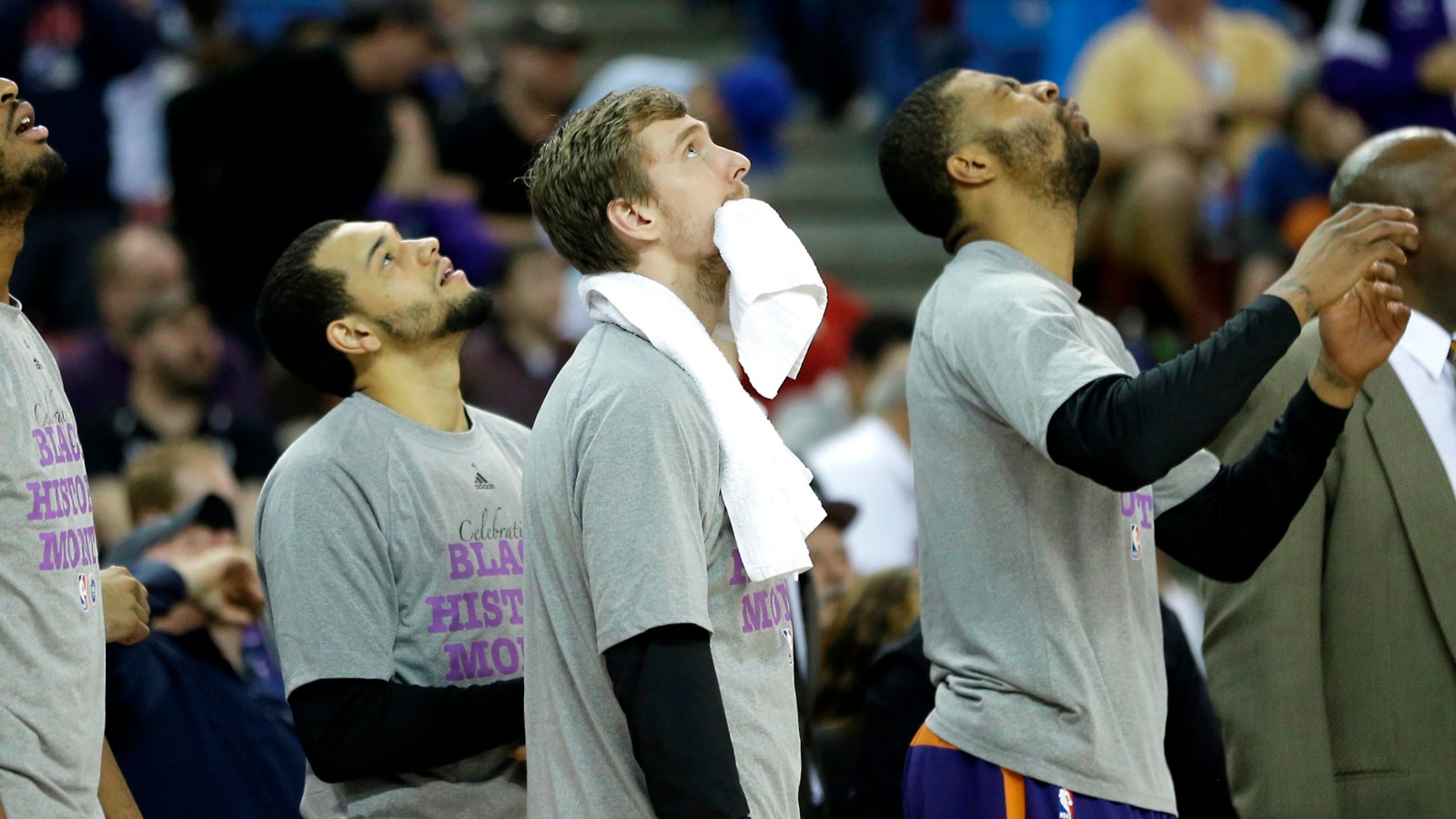 Road scorches Suns efficiency
BY Chris Gabel • February 9, 2015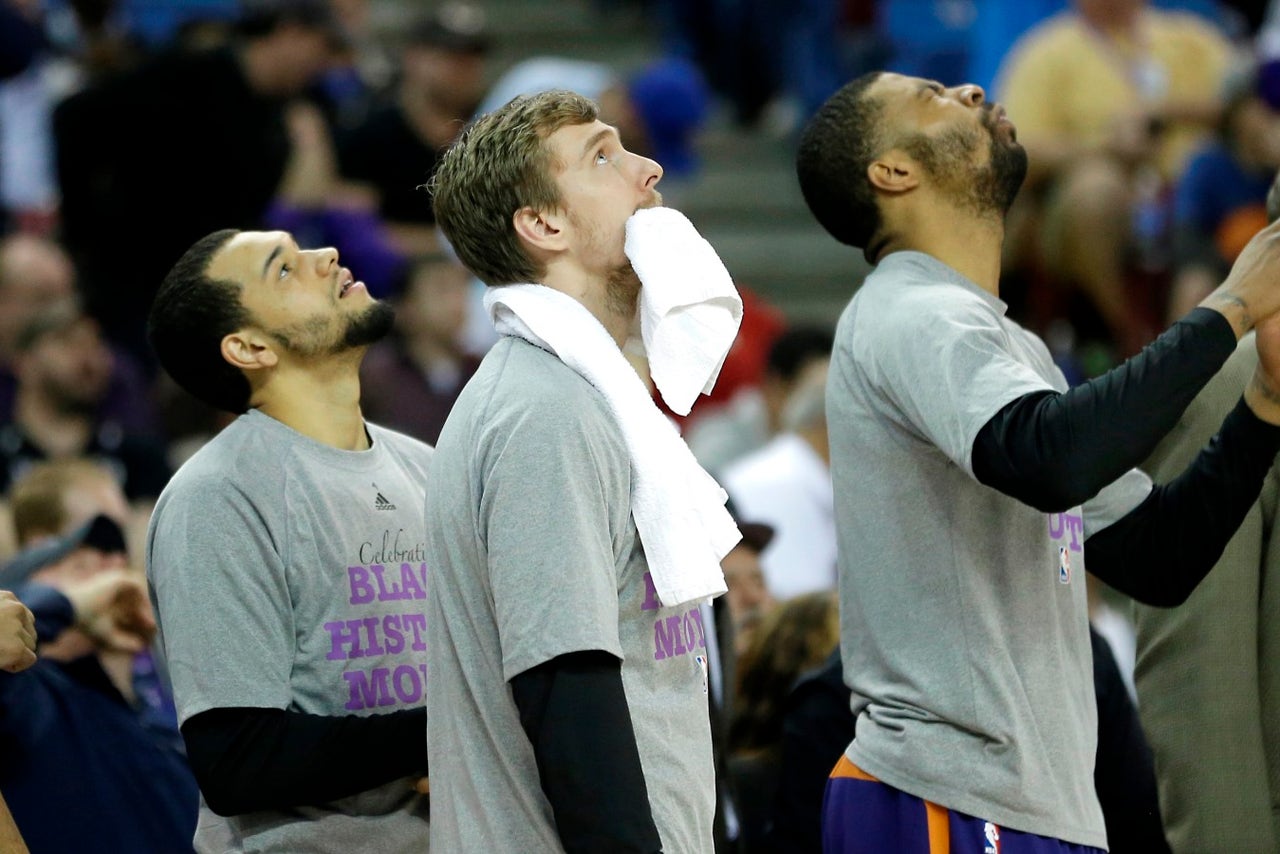 PHOENIX -- The defense remains consistent. Unfortunately for the Suns, it is consistently below the league average and incapable of helping the team overcome a recent dip in its offensive efficiency.
In Sunday night's 85-83 loss to the Kings in Sacramento, the Suns (29-24) shot a miserable 36.3 percent from the field. It was the third time Phoenix shot less than 39 percent in its past five games. All three of those brick sessions took place on the road. Although efficiency says more about how a team performs on offense, the Suns also failed to score 100 points in four of their last six.
And while it's true considerable weight for any late-January, early-February struggles can be assigned to the caliber of their competition, the performance against the Kings seems alarming.
True, Phoenix was without Eric Bledsoe (he was in Alabama for the birth of his child), but Sacramento checks in at 26th among NBA teams for defensive efficiency. And the Kings played in Utah the night before and were without starting point guard Darren Collison, a pretty fair on-ball defender.
Anyway, a Suns team that ranks second in pace and ninth in offensive efficiency was unable to generate sufficient offense against a team that also sits 29th in blocked shots. The Suns managed 19 fast-break points and 44 points in the paint, but were a dismal 5 for 28 behind the 3-point arc.
In addition to the simple explanation of stale ball and player movement or lack of superstar-caliber talent, the Suns' legion of point guards doesn't make things any easier by lacking patience in pick-and-roll situations. When using ball screens, the lead ball handlers typically attempt to blast to the rim instead of mixing in some altered-tempo attacks, during which they might read how the defense is playing that particular maneuver at that time.
Another recognition issue occurred during the Suns' final possession in Sacramento.
Deploying their usual box alignment on a sideline out-of-bounds situation, Suns coach Jeff Hornacek ran a familiar action that features P.J. Tucker receiving a baseline cross screen for a post-up just outside the low block.
The cross screener (Dragic, in this case) then set a back screen for Markieff Morris at the opposite elbow. Morris uses the screen to make a diagonal cut to the rim, looking for a pass from Tucker.
If the screen is executed properly and the defense doesn't switch, Morris should be open for a layup. If the switch is made (which the Kings did), Morris has an opportunity to get the ball on the move to the rim against a much-smaller defender (as he did).
But instead of using his size to finish, the 6-foot-10 Morris (who finished the evening 3 of 20 from the field), shot a fade-away jumper over Sacramento guard Ramon Sessions.
Morris had made a mid-range jumper in a recent possession and has been brutally consistent as a go-to shooter late in games, so going to him still made sense. Understanding situations, however, has not been something Suns players have excelled at doing.
Morris, who scored a career-high 35 points against the Cleveland Cavaliers to open that recent eight-game home stand, wasn't exactly on fire after that.
In fact, Morris managed only 34 points combined over the next three Suns games.
Brother Marcus Morris knocked in a career-high 34 points in Friday's victory over the Utah Jazz in Phoenix. He made 11 of 17 shots in that one; the rest of the Suns combined to miss 40 of 67.
Against the Kings, Morris made just 2 of 8 and followed that 34-point salvo by scoring five.
Doing all of his damage in the second quarter, Suns rookie forward T.J. Warren supplied six points (on 3-of-5 shooting) and five rebounds in Sacramento.
Warren had one of those buckets after rebounding his own miss and another on a basket cut after his defender turned his head. That understanding of where and when to move without the ball is an example of how driving lanes – by cutting and moving defenders out of help position – can be created even if you lack the ability to space the floor as a 3-point threat.
But being able to create openings by doing both certainly could help.
During Friday's 40-point, D-League performance for Bakersfield, Warren made 16 of 27 shots, but was 0 of 4 from 3-point range.
---