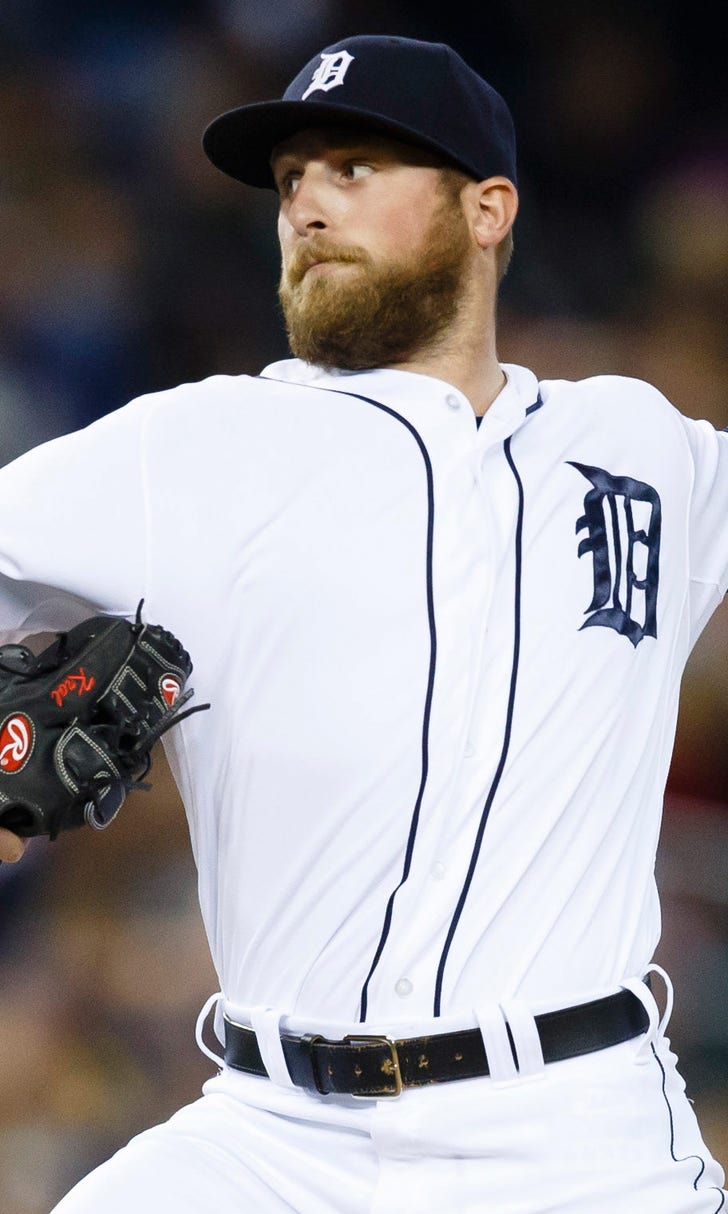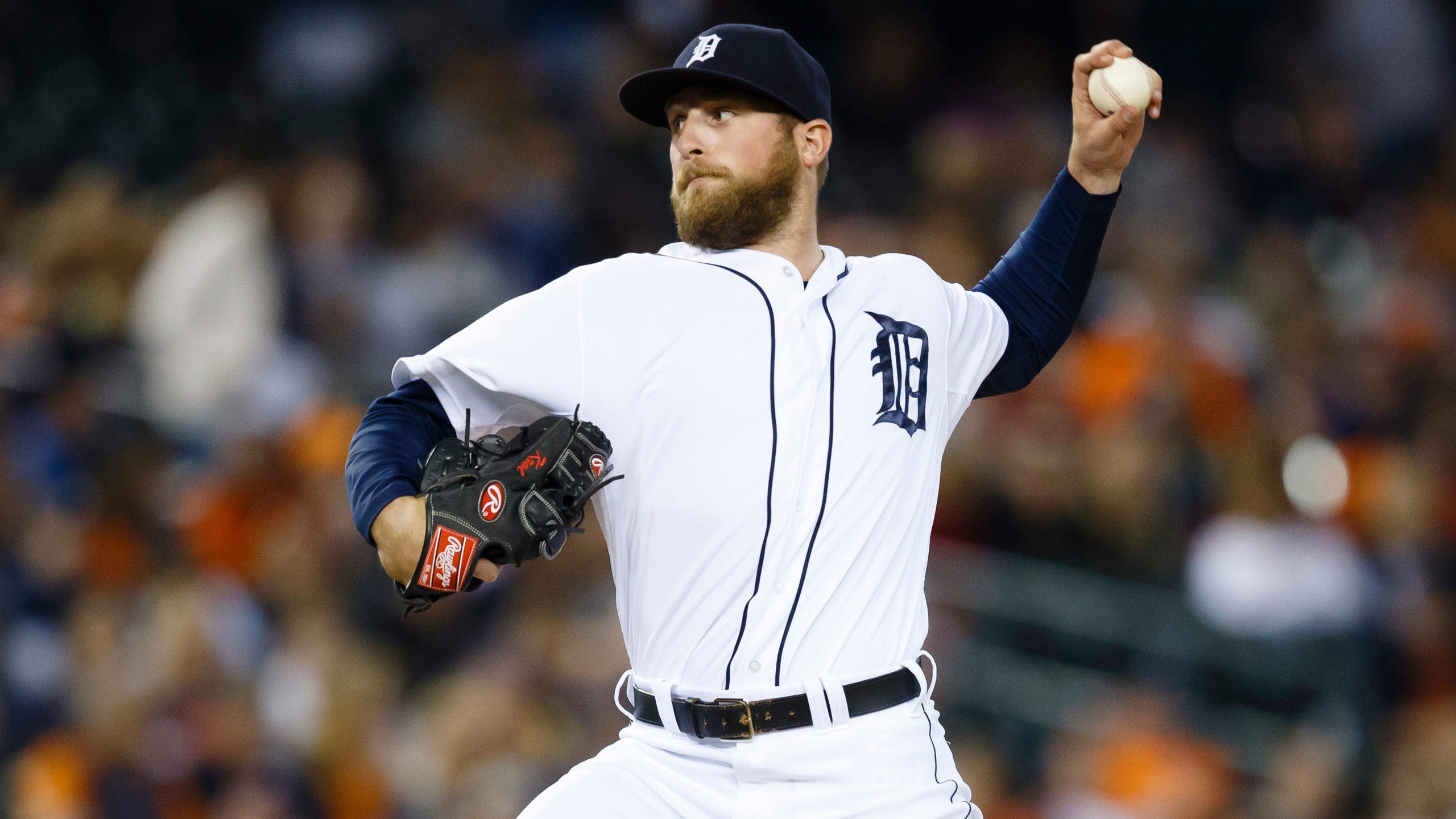 Right workout regimen could help Krol help Tigers all season
BY foxsports • February 2, 2015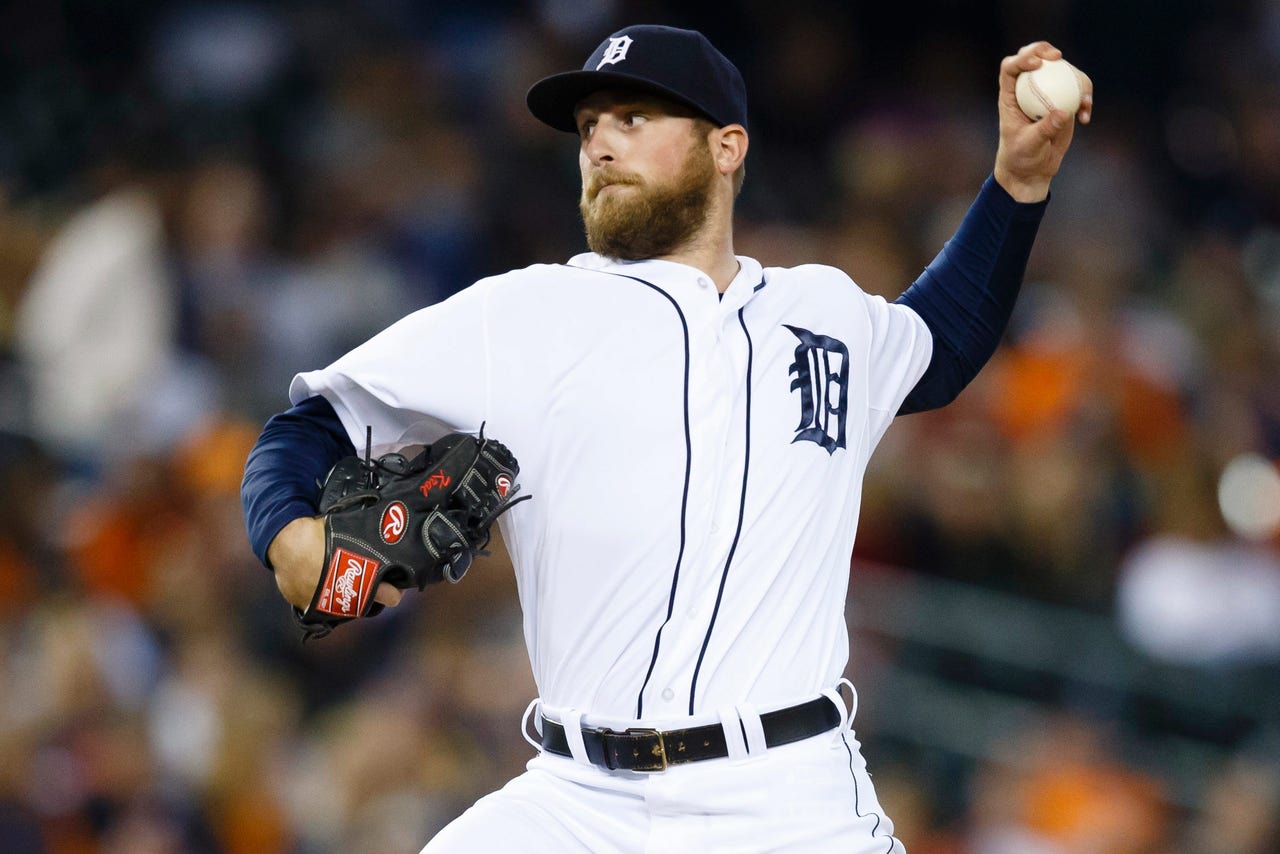 DETROIT -- If one player personified the Tigers' up-and-down season last year, it was Ian Krol.
Krol, 23, is the only one remaining from the deal that sent starter Doug Fister to the Washington Nationals.
Left-hander Robbie Ray and infielder Steve Lombardozzi Jr. also came to the Tigers in the trade, but have both since been traded again -- Ray to the Arizona Diamondbacks, and Lombardozzi Jr. to the Baltimore Orioles.
Krol had an excellent start to last season, recording a 3.38 ERA and 0.88 WHIP in 11 games in April, and a 1.59 ERA and 1.41 WHIP in 16 games in May.
Then in June, Krol had an 11.12 ERA and 2.65 WHIP in eight games before ending up on the 15-day disabled list with left shoulder inflammation.
After a successful rehabilitation assignment, Krol rejoined the Tigers in July but still struggled, allowing four runs on eight hits in four innings for a 9.00 ERA and 2.50 WHIP.
Krol made just three more appearances in August, and had a 4.91 ERA and 1.91 WHIP in 3 2/3 innings before being sent to Triple-A Toledo. He was not recalled in September.
"It was just a roller coaster," Krol said during the Tigers winter caravan. "I had success, didn't have success, was hurt, had a lot to work with, didn't have a lot to work with.
"I don't know. It was just a lot of mixed emotions. But that's what the offseason's for -- kind of regroup and get back after it."
Krol is still a young player and has a lot to learn. One thing he believes he's learned is the value of a consistent workout regimen during the season.
"I was doing all the right things, but I didn't do enough of the right things," Krol said. "Like getting in the training room, doing all your shoulder work or getting in the weight room twice a week and just getting a light lift in or something like that.
"I kind of didn't maintain my body as much I probably would have liked to."
Pitchers use the offseason to build themselves up and then have to find a less strenuous workout to maintain that fitness during the season.
"You lift so hard in the offseason, and that kind of particular lifting in the offseason isn't what you necessarily want in-season," Krol said. "But that's another thing you can talk with the trainers and the strength coaches, and put together a nice workout regimen and stick to it the rest of the year."
Krol said he plans to find something that helps him stay off the disabled list this year.
"The injury bug comes around and bites everybody, but as a reliever, it's very important (to stay healthy) because you can pitch every day," he said.
The Tigers need a couple of left-handed relievers on their staff, and Krol is in the mix but knows he has plenty of competition.
"We have a lot of left-handers who are able to pitch at the major-league level," Krol said. "Not just me, Kyle Ryan, Blaine Hardy, and now we've got (Tom) Gorzelanny. "We have a lot to choose from, and I think that our left-handed staff, relieving-wise, is pretty strong."
The Tigers signed Gorzelanny, a free agent, on Jan. 6. He has more major-league experience than any of the others.
Last season, Gorzelanny, 32, was recovering from shoulder surgery but was able to make 23 appearances for the Milwaukee Brewers. He had an 0.86 ERA and 1.43 WHIP.
Ideally for Krol, he would end up with Gorzelanny in the Tigers bullpen and help the team reach the playoffs for the fifth straight season.
"It is a big year for me," Krol said. "If I am fortunate enough to make the big-league club, I will do all the right things and make it worth my while.
"It's going to be exciting. It's going to be a very interesting spring training -- a lot of competition -- but at the end, we're all working toward the same thing."
One thing Krol doesn't want to do again is watch the Tigers in the postseason from home.
"It was hard, absolutely," he said. "It was tough. As much of a fan as I am in the dugout or off the field or whatever, it sucks seeing your team go out like that. "There's always this year. Hopefully, it will be a better year for me and the club. I look forward to it."
---