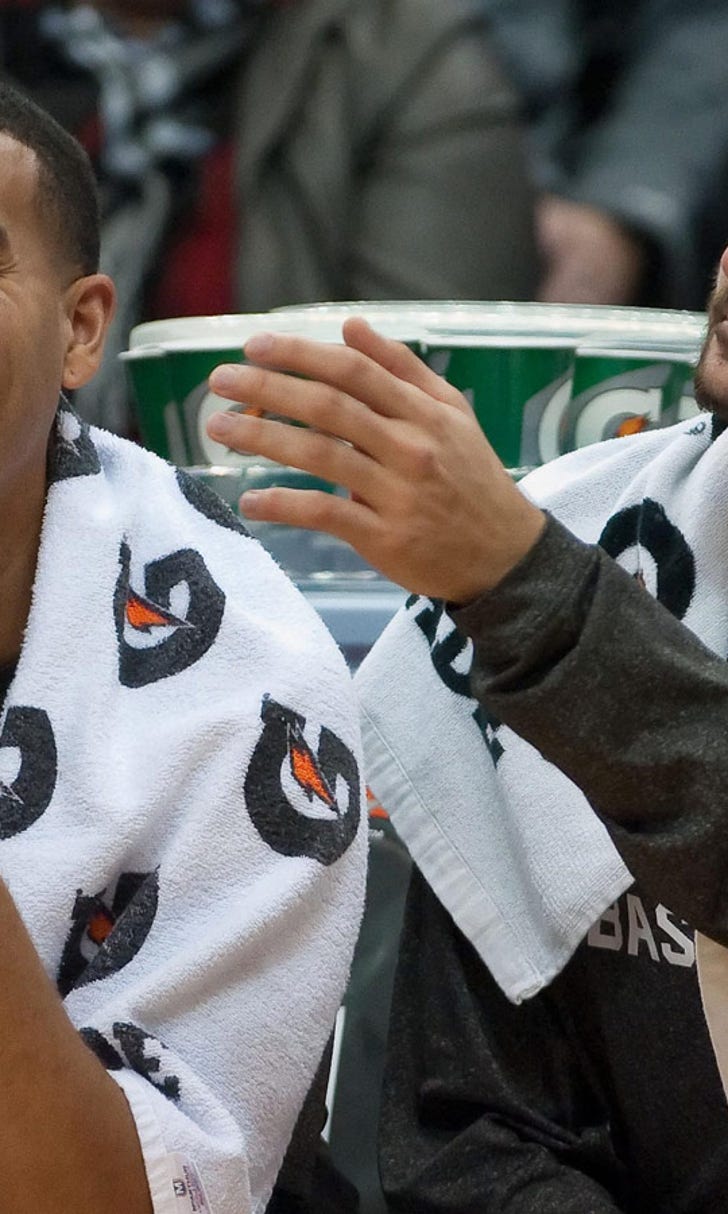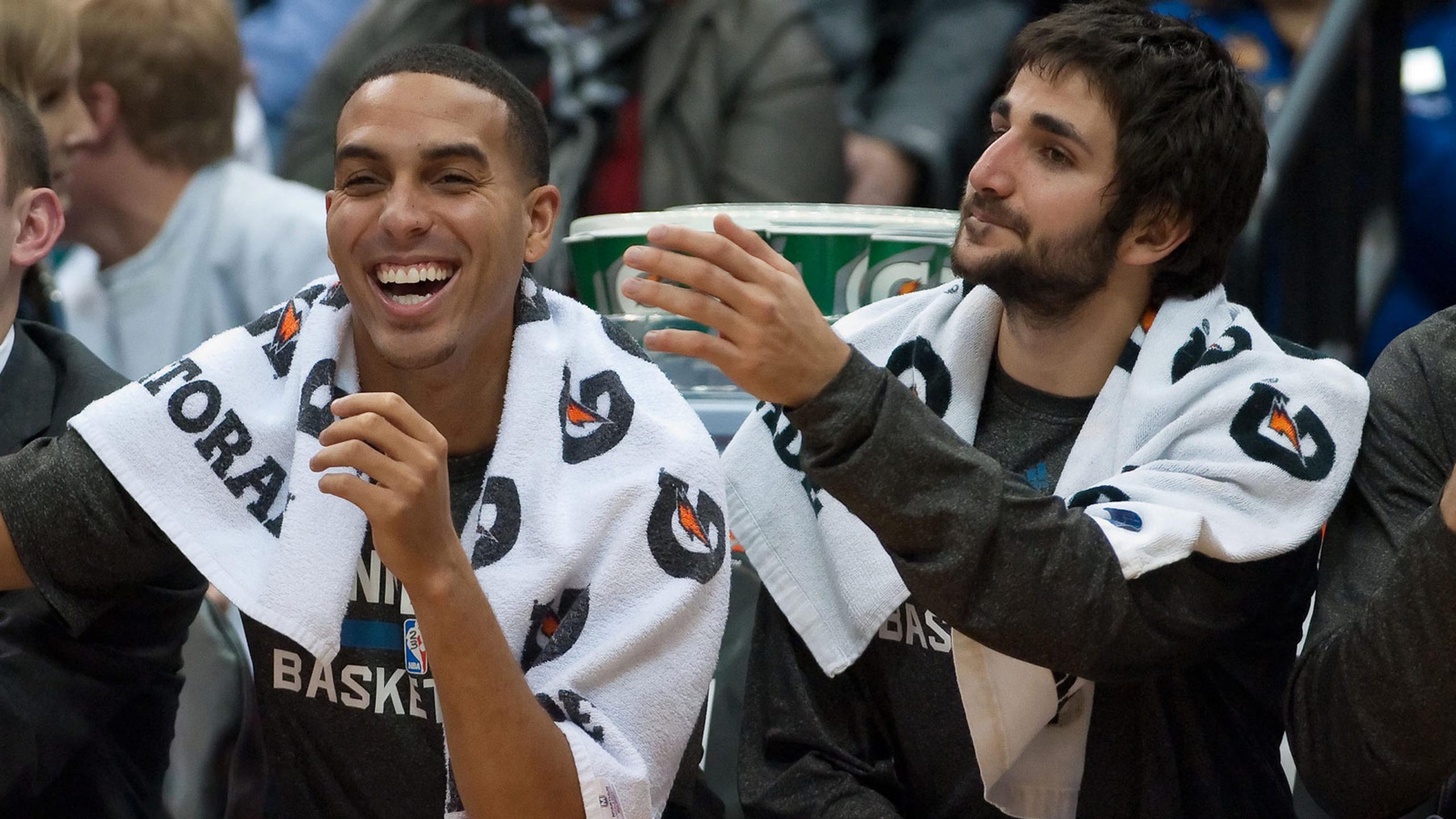 Ricky Rubio and Kevin Martin a good match in Wolves' backcourt
BY foxsports • December 16, 2013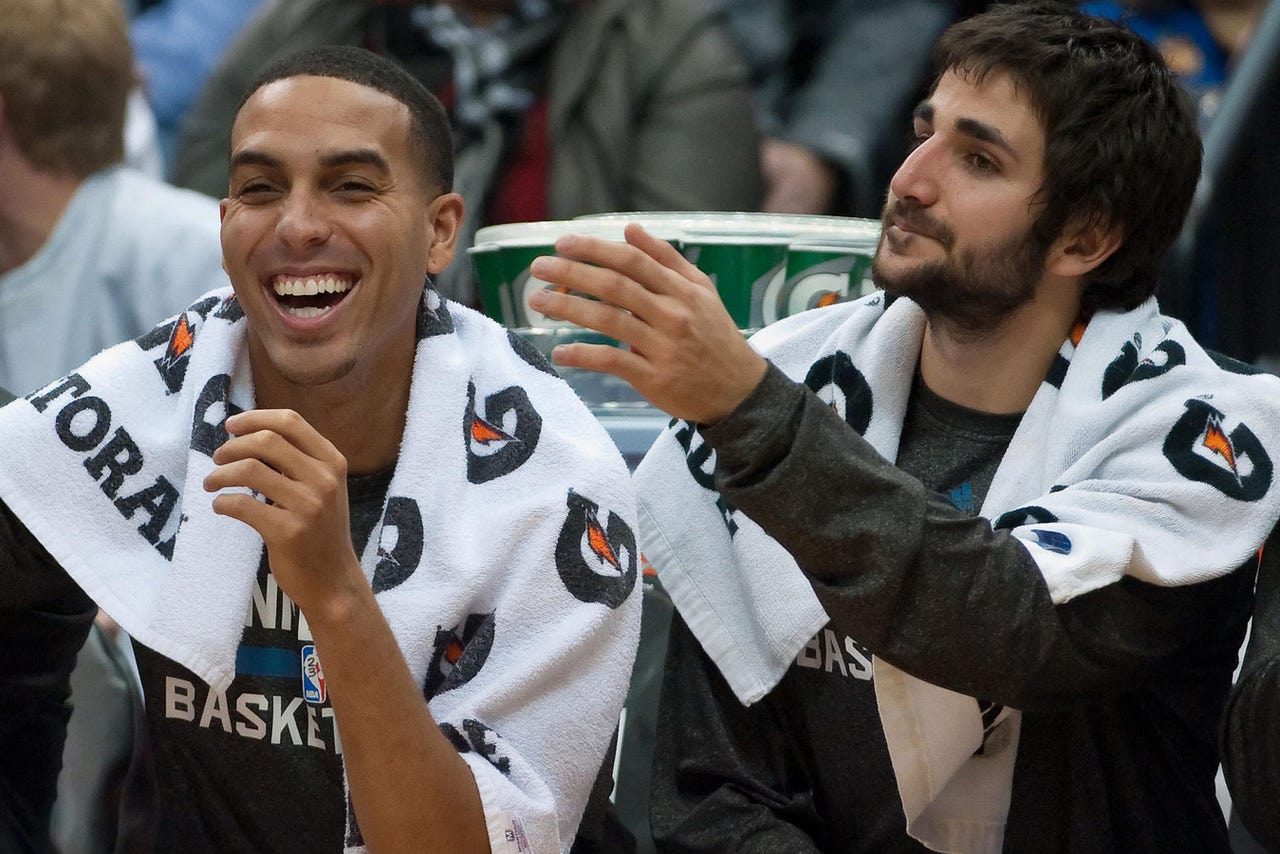 MINNEAPOLIS -- If it had gone Kevin Martin's way, this union would've been established four years ago.
But Sacramento went with Tyreke Evans with the 2009 NBA Draft's fourth overall pick -- one spot ahead of the Timberwolves, which took international sensation Ricky Rubio at No. 5. Then a senior member of a Kings franchise trying to get its house in order, Martin implored front-office general Geoff Petrie that summer to snag Rubio and his zany setup abilities.
"I thought it was gonna be the backcourt of the future for the Sacramento Kings, me and Ricky, but they decided to go in a different direction," Martin said. "Here we are today."
Here is Minnesota. And today, for the most part, has been worth the wait.
For the first time in his young career, Rubio shares the backcourt with a bona fide, proven scoring threat. Martin, in turn, benefits from an expanded starter's role after spending last year as Oklahoma City's sixth man.
If there's such a thing as a shooting guard's dream, it's Rubio -- unselfish, pass-first and happy to reward a wing player's efforts to get open.
"I don't like playing with Ricky," Martin cracked through a mouthful of sarcasm recently. "No, he's great. … Fun guy to play with."
Entering Monday night's game at Boston, Martin is scoring 20.6 points per game, making 40.8 percent of his 3-point attempts and shooting 92.8 percent from the foul stripe -- even after struggling mightily and nursing what has appeared to be a sore knee the past three games. Rubio, meanwhile, ranks fourth among NBA players with 8.2 assists per game and has opened up the scoring part of his offensive game, notching 12.6 points a night during his last eight outings.
Those metrics are a product of several factors. But one big reason is how well the two guards complement each other.
"They're working well together," coach Rick Adelman said.
A 17.9-points-per-game scorer for his career, Martin has worked with good point guards before, including Mike Bibby, Goran Dragic and Russell Westbrook. But there's a certain element of enjoyment and effectiveness that comes with playing alongside Rubio, whose assists generate 19.3 points per game.
That's good for fourth in the NBA, according to league player-tracking technology.
Martin mentioned after being signed as an unrestricted free agent this offseason he was looking forward to finishing the back end of between-the-leg and behind-the-back passes from Rubio. It's been as fun as expected, he said.
"I always thought that," Martin said. "I thought that when (the Kings) had a chance to draft him back whenever he got drafted."
Martin is currently mired in a slump that's three games long and counting. He went scoreless and asked to be taken out in the second half of Sunday's win at Memphis and had mentioned a sore knee affecting him last Tuesday at Detroit.
In contests against the 76ers, Spurs and Grizzlies, Martin went 5-for-24 from the floor and scored 19 points combined. Before the Philadelphia game, he ranked ninth in the NBA in scoring.
The dropoff hasn't sullied Rubio's view of his new two-guard partner. Since entering the league, he has had Kevin Love to find inside or for the occasional 3.
But with Martin around now, the third-year pro has twice as many premier scoring options.
"He's been great for us so far," Rubio said of Martin. "In moments like tough games where we can't find an easy shot, he can take that chance."
Martin's threat to score from distance or creates space for Rubio -- and contributes heavily to his assists tally -- and Kevin Love. Inside and out, Love does the same for his backcourt teammates and has scored 26 or more points in Minnesota's past four games.
It's all a product of Adelman's corner-offense system that emphasizes ball movement and works best with a distribution-minded point guard and wing players with a knack for producing points.
Check. And check.
"He is a true point guard," Sixers and former Australian National Team coach Brett Brown said of Rubio, a staple of Spain's international success in recent years. "He is a pass-first, creative, elusive type of point guard, and Kevin's a scorer, a stone-cold scorer.
"I think Coach Adelman's offensive system is extremely hard to guard, so the combination of (Rubio's) skill package plus their partnership in a pretty lethal offensive system is dangerous."
Follow Phil Ervin on Twitter
---