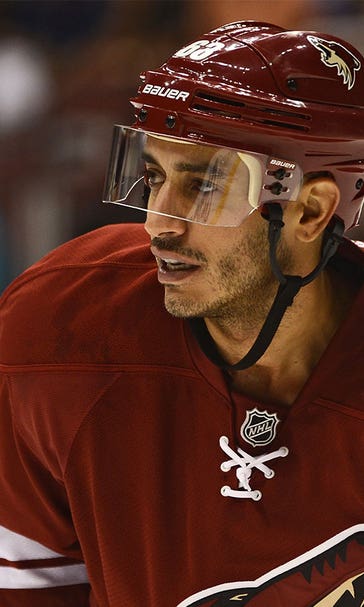 Ribeiro holds no grudges with Coyotes
July 15, 2014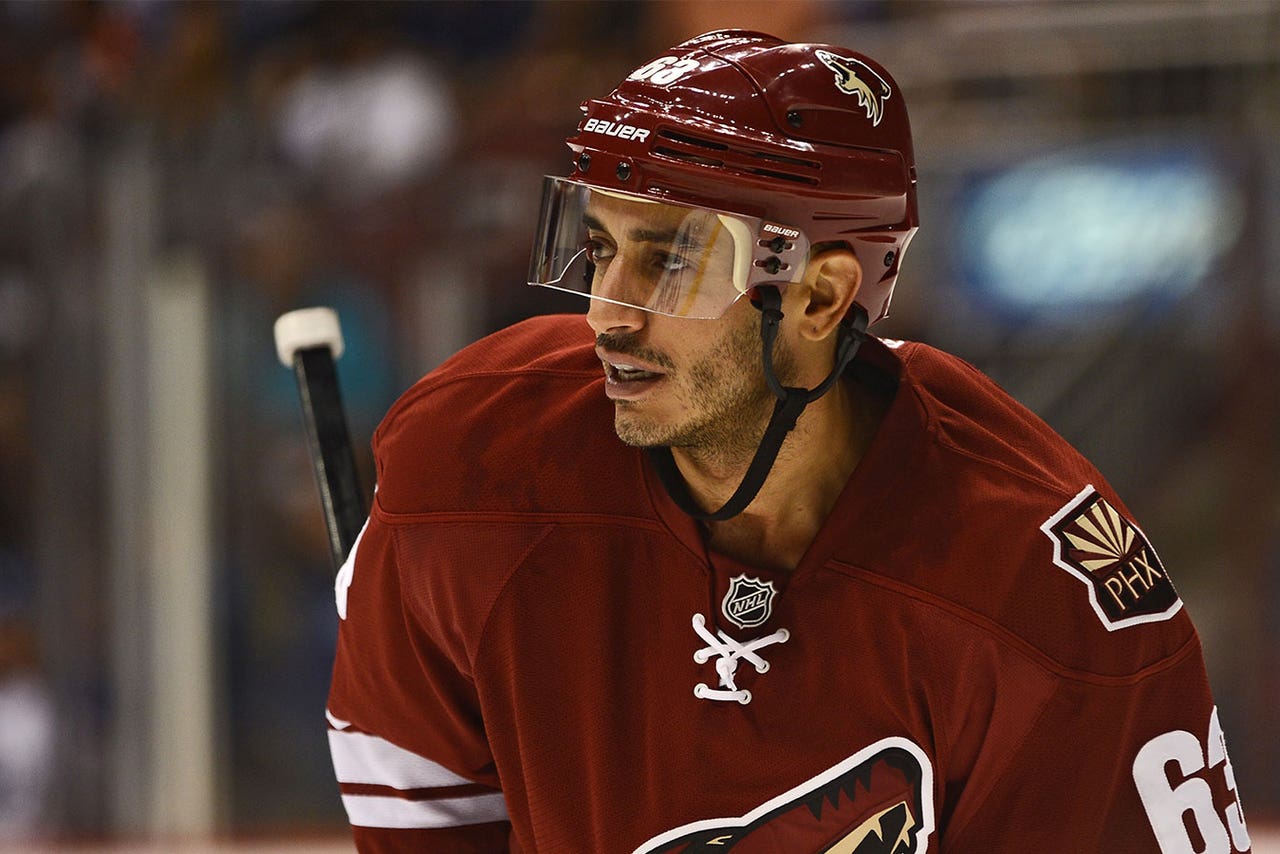 The Mike Ribeiro experiment lasted all of one season before behavioral issues led the Coyotes to buy him out just before the NHL Draft in June. 
But he didn't appear to hold any grudges after signing a one-year, $1.05 million contract with the Nashville Predators on Tuesday, despite some blunt comments from Coyotes general manager Don Maloney upon Ribeiro's Valley exit.
"I had a chance to really focus on myself and really learn about myself," Ribeiro told Josh Cooper of the Tennessean. "That's why I'm comfortable. What Mr. Maloney said --" it shocked some people, my wife wasn't happy about it. I sat down, thought about it. I'm comfortable with myself now. I'm open with what happened or didn't happen with our marriage issues, and really I think I'm comfortable with it and not trying to hide it."
Ribeiro admitted in the interview that his marriage problems contributed to his lack of production over the second half of last season. He finished the year with 16 goals and 47 points in 80 games, his lowest offensive output since 2002-03 in Montreal.
"I was not committed to my job because of my issues. I just wanted the year to be over so I could go work on them so I could go be a healthy person," Ribeiro told Cooper. "I think my head is really clear. I have my family with me right now, and we're ready to move forward."
Ribeiro was living without his children for much of last season and admitted at the end of last year that their absence weighed on him emotionally. He said Tuesday he has addressed his issues and was going to marriage counseling with his wife, Tamara.
"I am happy for him and his family," Coyotes coach Dave Tippett texted. "They are doing very well."
The deal with Nashville makes sense for both sides. The Predators were woefully thin at center -- especially after losing Mike Fisher for four to six months with a ruptured Achilles tendon -- before signing Ribeiro and Derek Roy on Tuesday. Ribeiro needed a home and a chance to prove himself. 
He'll already be making about $1.94 million from the Coyotes this season per terms of the buyout, so his salary is still significant. 
Ribeiro played with new Predator James Neal while Tippett was the Stars' coach.
The Coyotes re-signed restricted free-agent forward Brandon McMillan to a one-year, two-way deal with an NHL salary of $625,000 and also re-signed restricted free-agent forward Jordan Szwarz to a two-year, two-way contract. 
McMillan's qualifying offer was believed to be almost $745,000, but he conceded a little bit of the NHL salary to ensure a higher AHL salary. His original AHL qualifying offer was just over $65,000, but his agent, J.P. Barry of CAA Sports, said McMillan is now guaranteed $225,000 even if he doesn't play in the NHL.
McMillan's AHL salary is $100,000, but in the event his blended salary doesn't reach at least $225,000, the Coyotes must top him off. 
Forward David Moss turned down a two-year offer to play in Switzerland so that he could return to the Coyotes on a one-year, $800,000 deal. That represents a huge cut over the $2.1 million salary he made the previous season, but with the salary cap going up next season, Moss, 32, could parlay this one-year deal into something much bigger if he has a good season.
Moss was celebrating his honeymoon in Turks and Caicos, but he couldn't contain his enthusiasm for remaining in the NHL.
"I'm pumped to be back in the desert!" he texted.
Follow Craig Morgan on Twitter
---