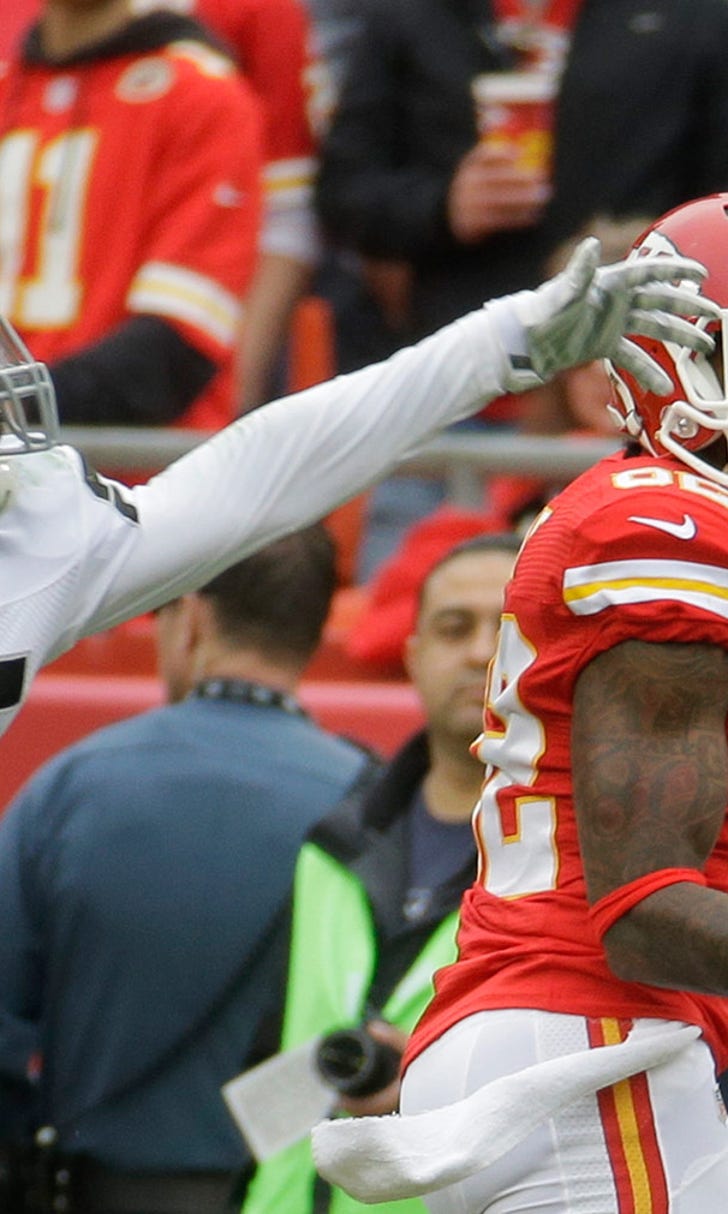 Return of the deep ball: Chiefs seize opportunity for big plays
BY foxsports • December 15, 2014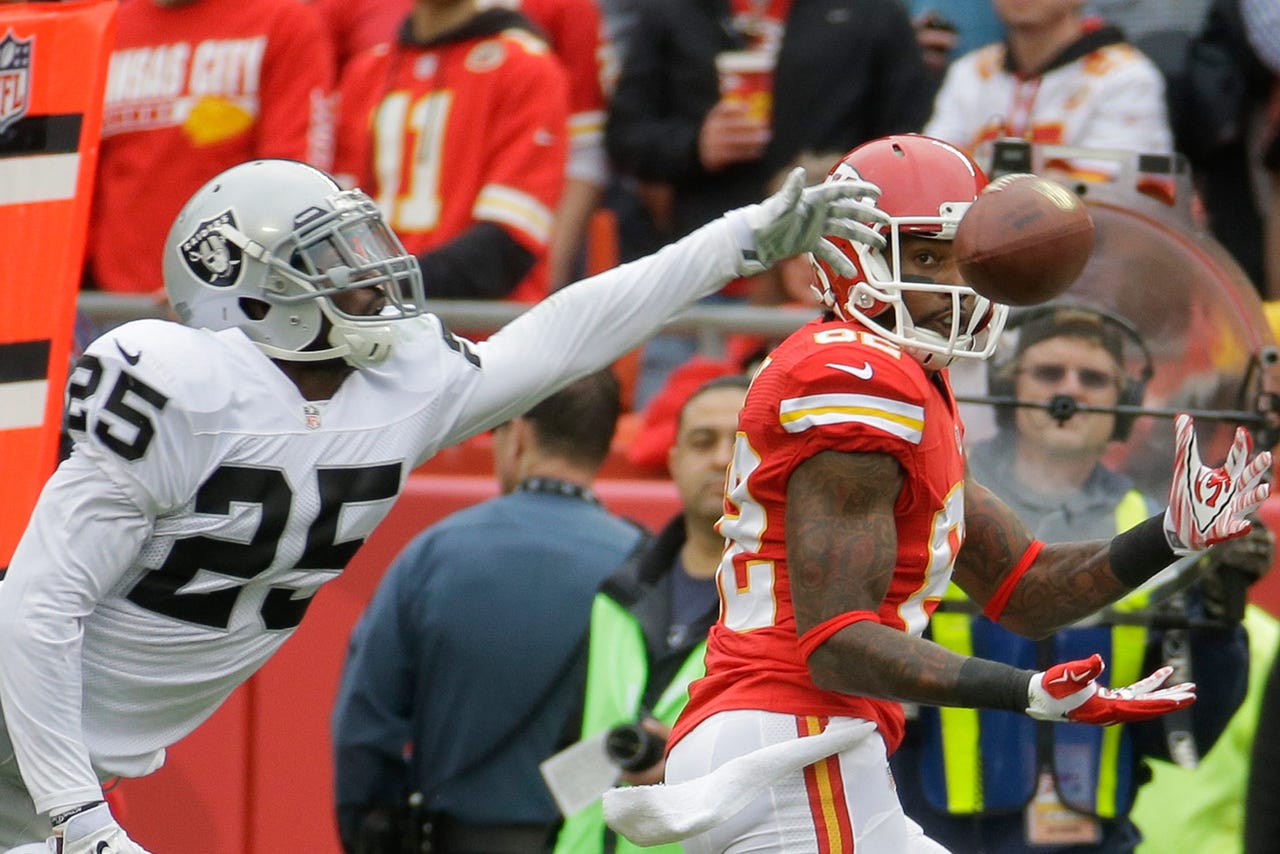 KANSAS CITY, Mo. -- There it was, about midway through the second quarter, something Chiefs fans likely couldn't identify at first.
Chiefs quarterback Alex Smith dropped back to pass and then, to the surprise of everyone, suddenly threw the ball seemingly as far as he could throw it.
Chiefs fans had seen this type of offensive play only while watching NFL highlights of other teams.
But here it was. A long pass. A bomb.
And it was right on target to wideout Albert Wilson, alone down the middle of the field for a whopping 48 yards, naturally the longest play to a wideout this season.
What a thing of beauty it was.
Later in the same quarter, Smith unleashed another long throw on a deep crossing route to wideout Dwayne Bowe for 37 yards.
In the third quarter, Smith ignored a check-down route and hurled a 21-yard strike up the right sideline to Bowe again.
What the heck was going on with all this downfield chucking?
OK, sarcasm aside, Chiefs coach Andy Reid does admit he has been looking for ways to press the ball downfield more.
Flip through our photo album of NFL cheerleaders.
And Sunday's game against Oakland provided that opportunity.
"That's our job, to put players in position to take advantage of their strengths," Reid said Monday.
And the opportunity for some deep throws presented itself Sunday, mainly because the Raiders employed some single-safety looks over the top, a defense designed to keep more defenders in the box and stop the run.
"We were able to drive (the ball) down there," Reid said. "It loosens things up a bit. You saw they were playing a lot of single safety, obviously concerned about Jamaal (Charles) and the run game. So it opened up something down the field for us. I thought Alex (Smith) did a nice job."
Smith said the Chiefs had correctly predicted the Raiders would employ an overloaded box.
"Coach (Reid) put together a great game plan and then called it and kind of set them up," Smith said. "I thought I did a good job leading some guys with some underneath stuff and then hitting them over the top and then guys were making plays, making plays downfield." 
Smith maintained, too, that it was an entire offense doing its job that allowed for the deep throws.
"Oh, for sure, yeah," he said. "You're stretching the field in a lot of different ways. I think it was Travis (Kelce) pulling the safety over and then them jumping on Dwayne on the deep cross and then the one-on-one outside with Albert making the play, beating his man and making the play downfield.
"It's not simple. It takes several things going the right way."
Smith also sees more downfield opportunities coming over the next two games, and hopefully in the playoffs.
"You have to be ready for that," he said. "If they're going to challenge you like that and set and squat (in the box), you have to be able to show them you'll (go deep). You have to be effective down there."
And with Wilson emerging as a deep target, Bowe and Jason Avant could become bigger weapons on deeper crossing routes.
"Right now, we're building chemistry," Bowe said. "Avant is new, so he is getting the hang of things. Albert is young but he's been following my lead. And there is no complaining.
"Guys just want to get in the game and make plays, and as long as we keep that consistently going, you're going to win." 
You can follow Jeffrey Flanagan on Twitter at @jflanagankc or email him at jeffreyflanagan6@gmail.com.
---