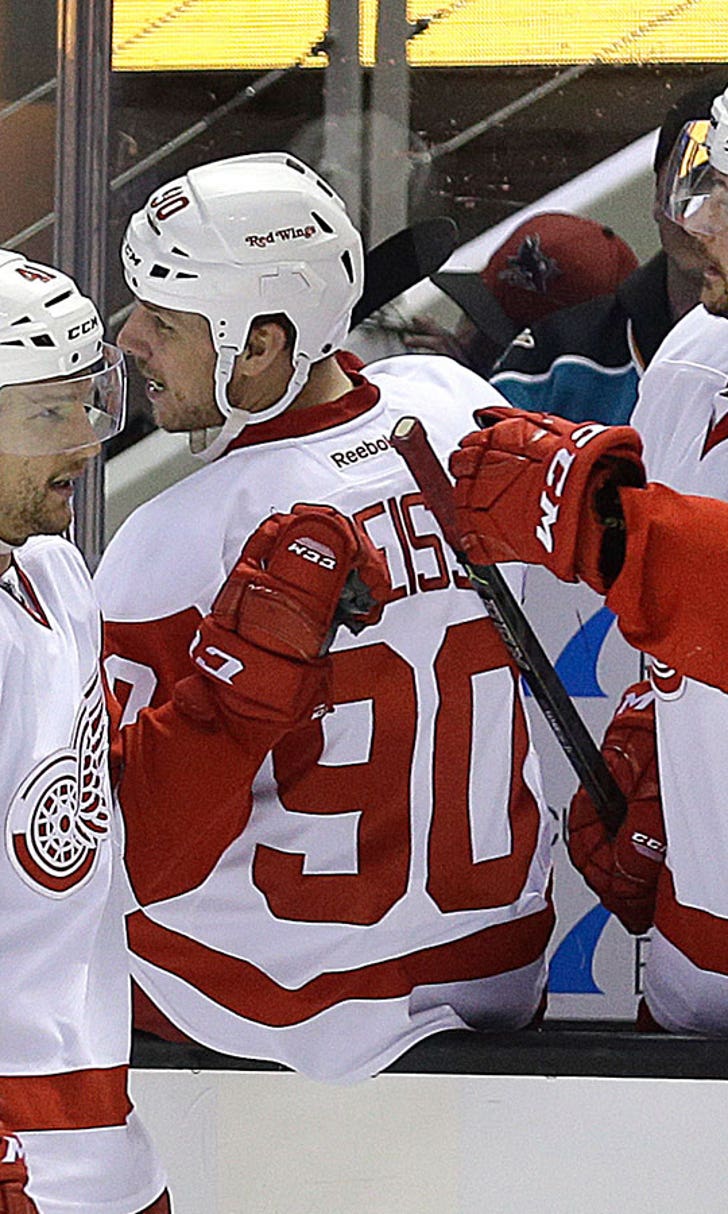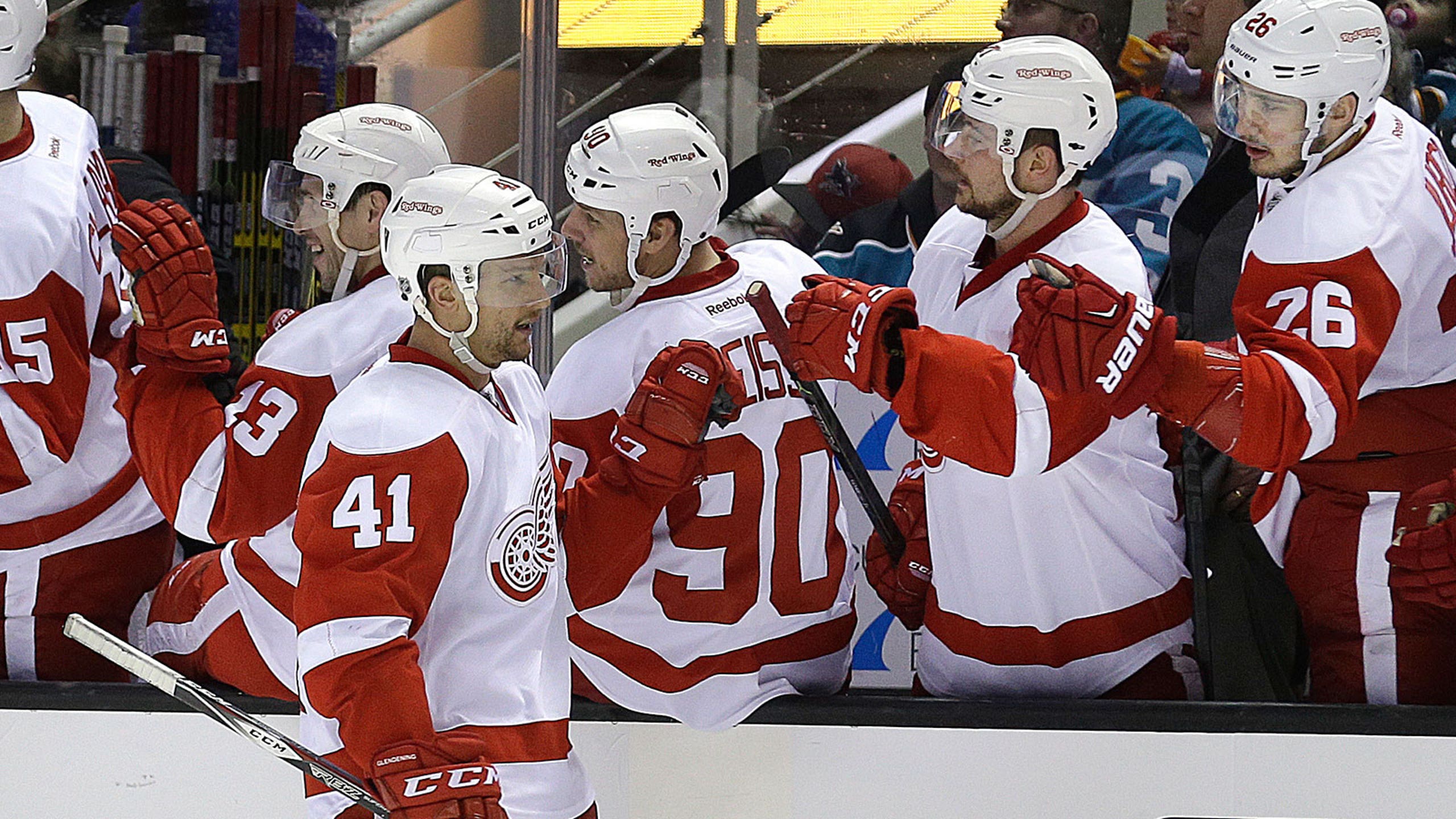 Resilient Red Wings fight back to win in San Jose
BY foxsports • February 27, 2015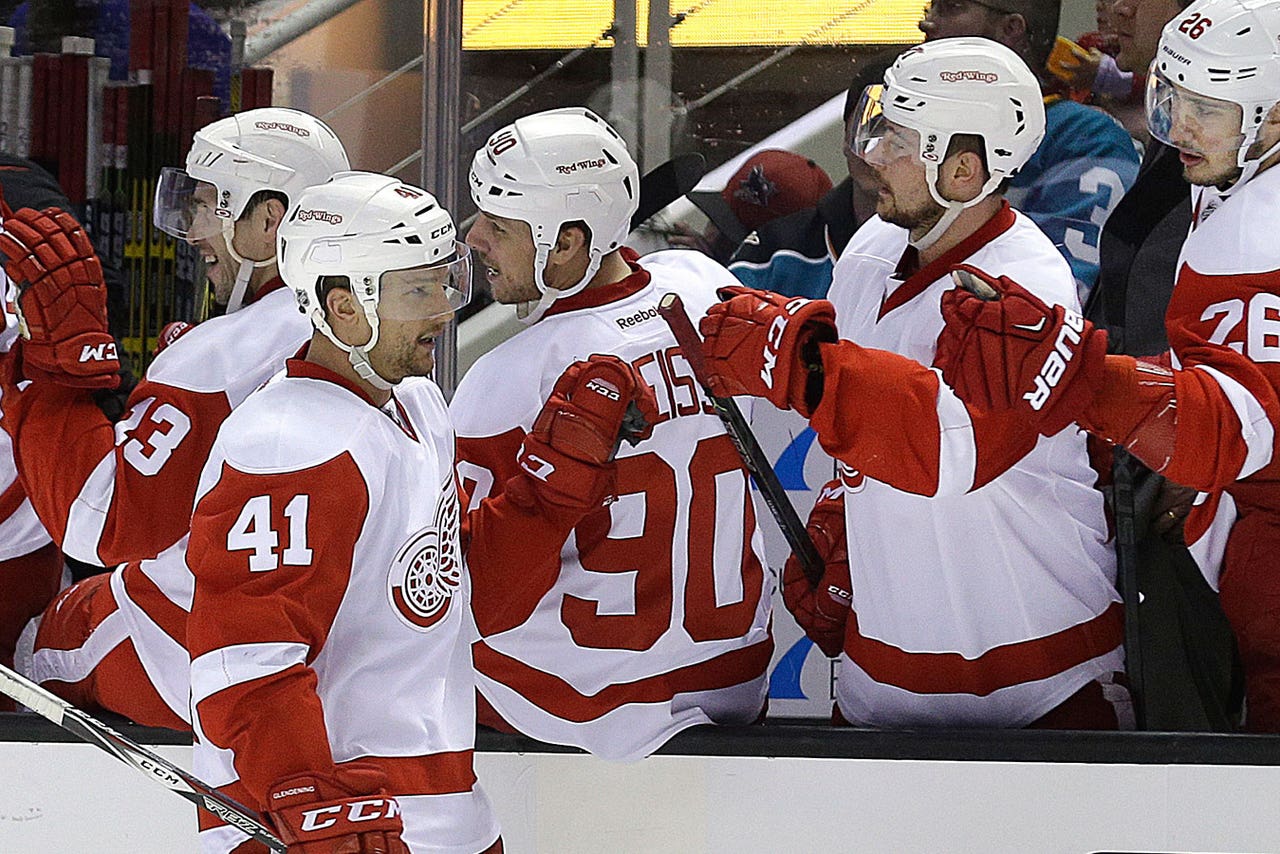 Ken Holland can turn off his phone now.
The Red Wings' general manager got another eyeful Thursday night of a team that needs not the slightest tinkering heading into a 24th straight playoff season.
Playing their fourth game in six nights -- in the midst of a meat-grinder of road trip that has been every bit as challenging as expected -- the Red Wings found a way to overcome a sluggish start and score two third-period goals for a 3-2 victory over the desperate San Jose Sharks.
Pavel Datsyuk tied it midway through the third, and with just 1:15 to play, Luke Glendening scored the go ahead goal. Each goal came on nifty backhanders against a goaltender who had given them fits for years. Rookie Teemu Pulkkinen also scored against his countryman Antti Niemi.
The Wings won for just the third time in the last 15 games against the Sharks, while San Jose fell for the seventh straight time (0-5-2) at home.
With the two points, the Wings (34-15-11) drew to within a point of second-place Tampa Bay in the Atlantic Division.
Glendening scored a brilliant goal off a pass from Gustav Nyquist, spinning around and lifting a backhander to the far side past Niemi, who had looked unbeatable against a barrage of Detroit shots in the final two periods.
"He was tough all night," Glendening said of the Sharks' goalie after scoring his eighth goal of the season. "He made some huge saves on Tats (Tomas Tatar) and Kronner (Niklas Kronwell). We knew we just had to stick with it. We were fortunate to get two points out of this one, but this was a big two points."
That's how this team has played all season, and it just seems to be getting better.
Holland has said he's using this trip to evaluate his club ahead of Monday's 3 p.m. trade deadline. Well, the Wings are 3-1-1, earning seven points with a game remaining Saturday afternoon at NHL-leading Nashville.
Holland can stand pat. He should be proud to take this young, resilient, relentlessly hardworking team with a remarkable will to win into the Stanley Cup playoffs. Why try to fix something that's running so superbly? Why mess with the chemistry?
The Wings had every right to catch a cab and take the night off Thursday. All teams do it. And for 20 minutes, it looked like that's what was happening.
The Sharks, coming off a four-day break that included two days off and a two-day mini-camp, raced to a 1-0 lead, outshooting Detroit 14-4 in the first period.
"Then we flipped the switch in the second and third," Wings goalie Jimmy Howard said. "That was nice to see."
Howard prevented San Jose from taking a big lead into the first intermission with some big saves. Then he was fairly bored the rest of the way as he watched his teammates outshoot the Sharks 31-8 in the final two periods.
San Jose managed just two shots in the third period, when the all-important points hung in the balance. Instead, the Sharks lost for the seventh straight time at home, something they haven't done in 20 years. It's hard to imagine this team making the playoffs after a performance like that.
But Wings coach Mike Babcock sure liked what he saw from his team.
"We really dug in," he said. "We bounced back from a touch first and competed real hard. We seemed to come at them in waves. And in the end, it was a real big win for us."
Holland had to agree.
---