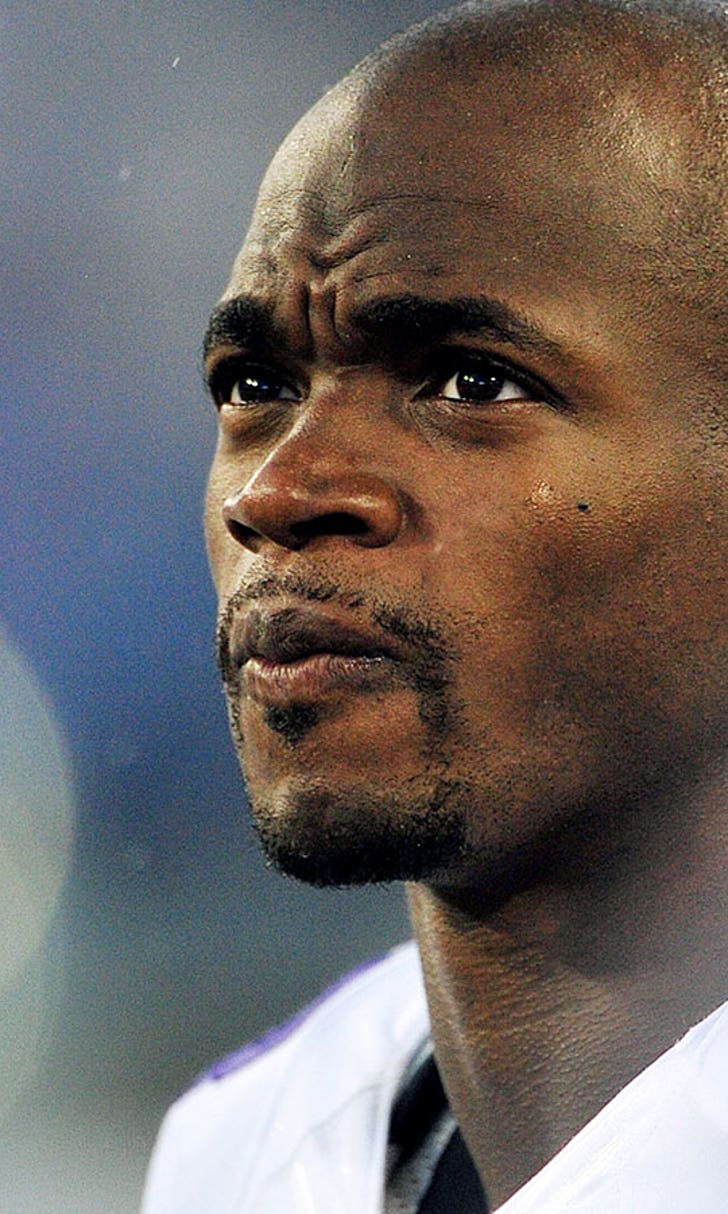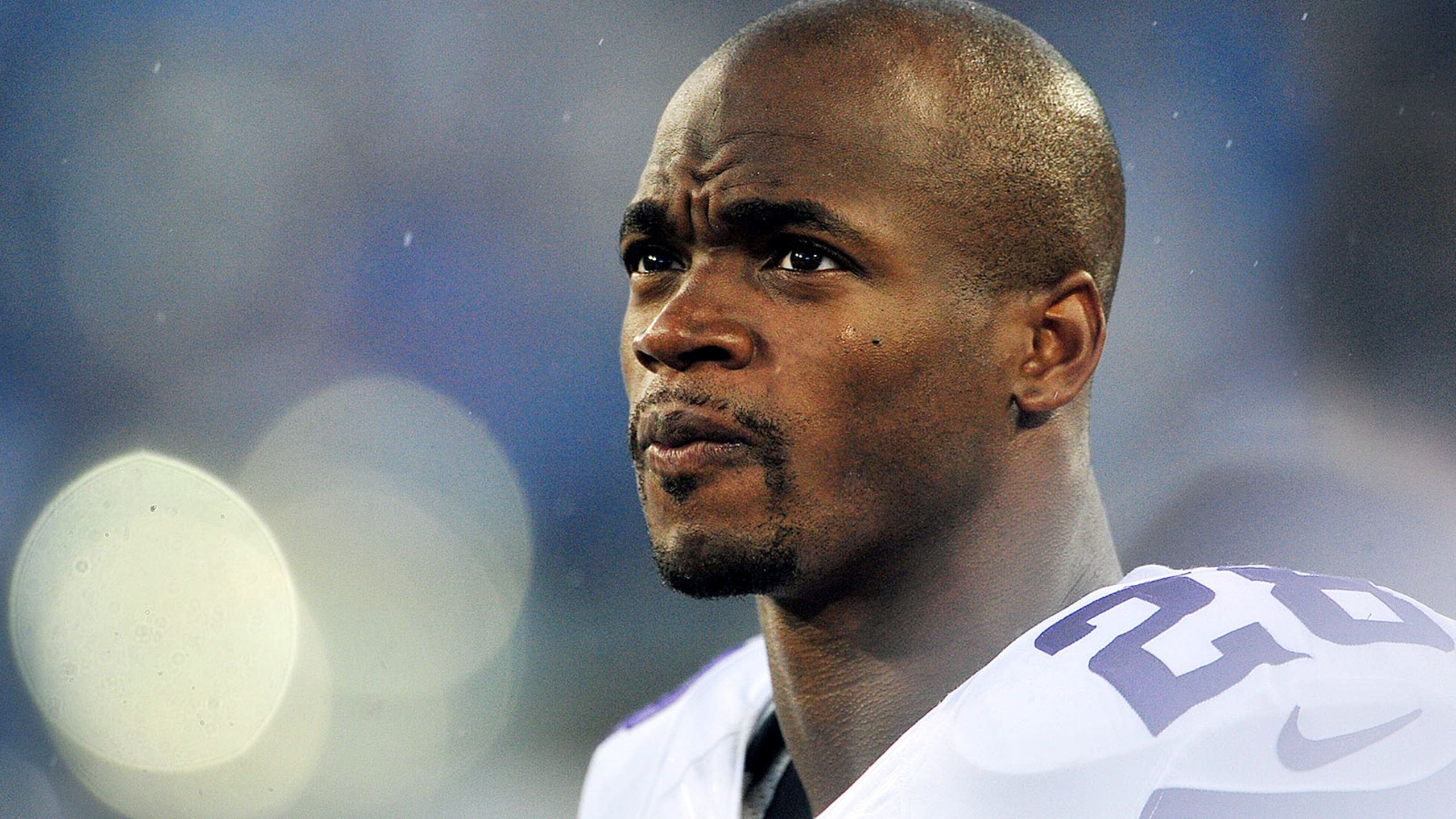 Reports: Vikings brass headed to Houston to meet with Peterson
BY foxsports • March 3, 2015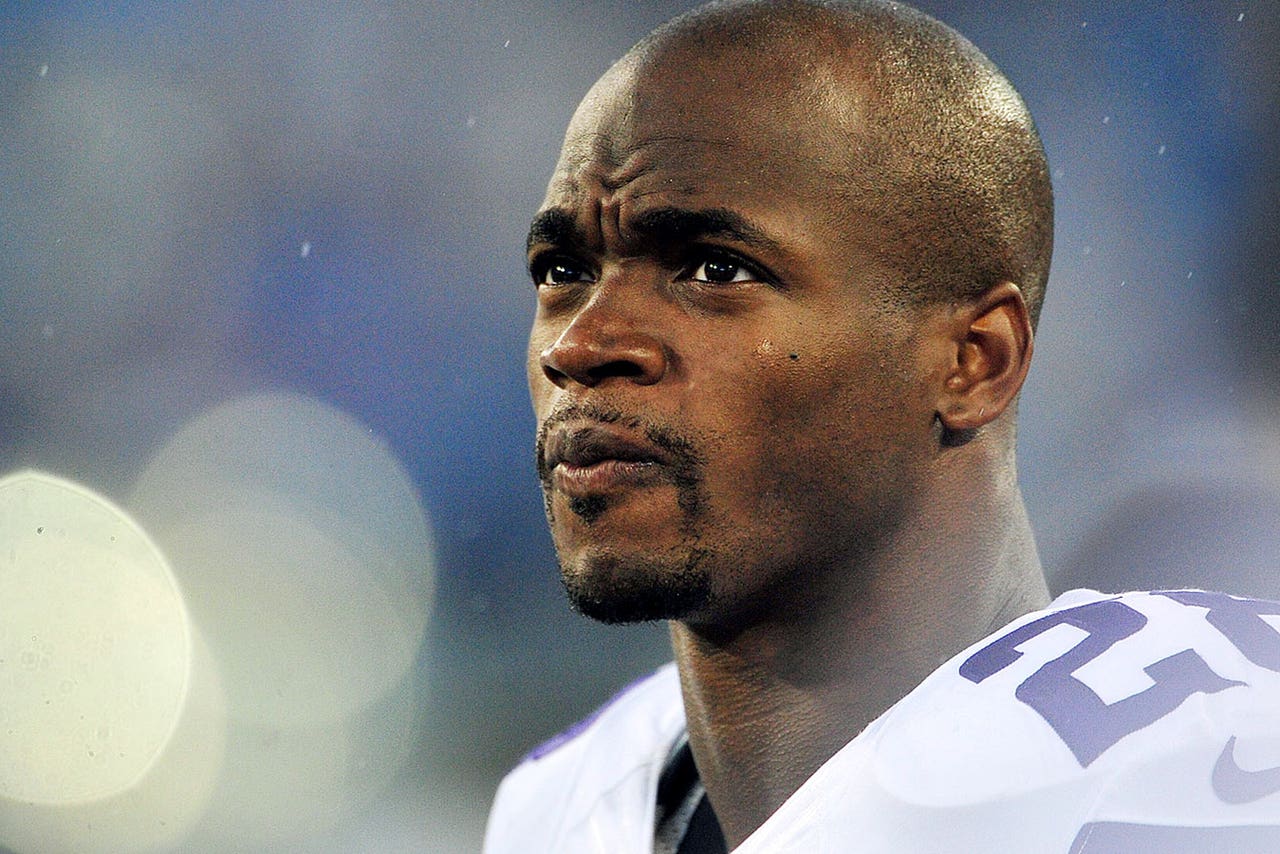 For the first time since he expressed his uneasiness about returning to the Minnesota Vikings, Adrian Peterson will meet face-to-face with team officials.
According to multiple media outlets, general manager Rick Spielman and Mike Zimmer are headed to Houston to speak with Peterson in person. The team has had an open dialogue since Peterson was put back on the NFL commissioner's exempt list, but this will be the sides' first known man-to-man rendezvous.
"I think it's been very clearly stated that we want Adrian Peterson back," Spielman said at the University of Minnesota's pro day Monday. "There's no question about the talent, and he's a unique talent. He's under contract with us next year."
The apparent meeting comes after US District Court Judge David Doty overturned the arbitration decision upholding Peterson's league-mandated suspension. The former All-Pro running back has yet to be reinstated, but is reportedly weighing all of his options regarding the future.
Technically, that's in the Vikings' hands. As Spielman pointed out, Peterson is under contract for next season and will make $12.75 million if he stays on his current deal.
The team could refuse to budge and keep him, waive him for a cost of $2.4 million in dead money against the salary cap, restructure his contract, and/or trade Peterson.
But Spielman, Zimmer and Vikings ownership all have expressed a desire to retain the 2012 NFL MVP despite the child-abuse charges levied against him this past season. While Peterson appeared in just one game, he and first-year coach Zimmer developed a tight relationship that is thought could sway Peterson into staying.
Peterson said previously he felt "uneasy" about coming back after members of Minnesota's front office failed to back him during the fallout from his alleged misdeeds.
The NFL appealed Doty's ruling — which, if upheld, would've kept Peterson suspended till at least April 15 — in the Eighth Circuit Court of Appeals. While the litigation sorts itself out, the Vikings are allowed unlimited contact with Peterson.
"As I've said many, many times, Adrian was always great with me," Zimmer said after the season. "I think he's a good person. I think obviously he's a great running back and if it works out that way and things work out and he gets his life in order — that's the most important thing, he gets his life in order, he gets the opportunity to come back — then I will be in his corner whatever the decision is made."
Follow Phil Ervin on Twitter
---