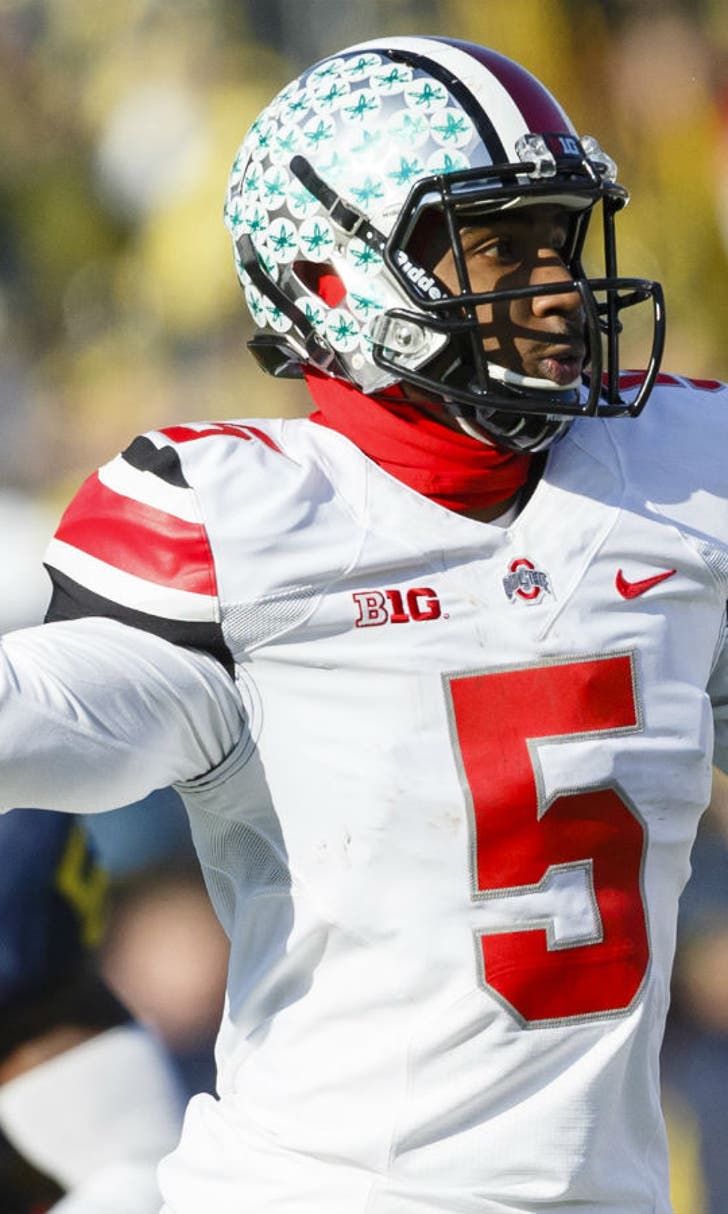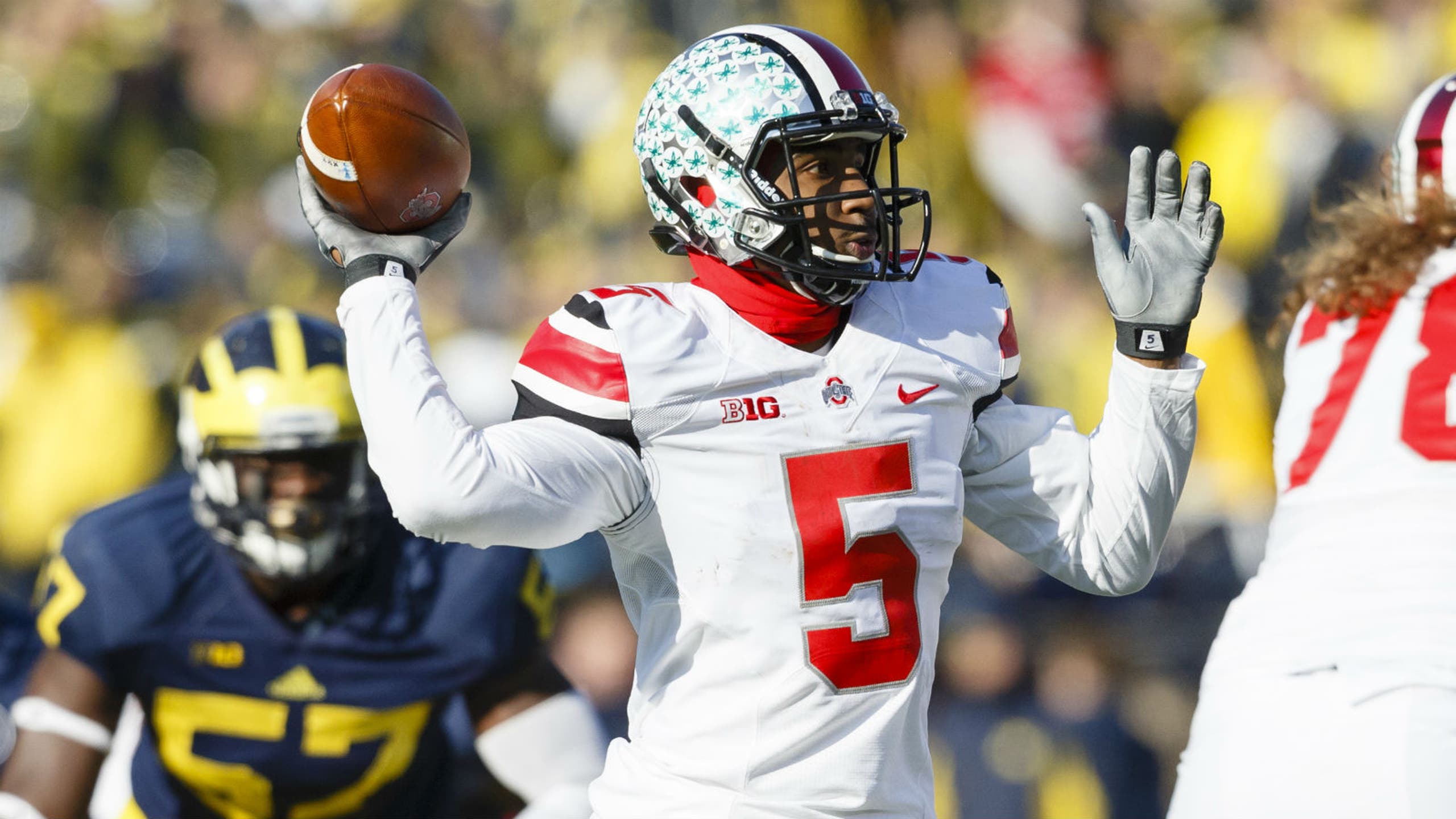 Report: Miller intends to return to Ohio State next year
BY Marcus Hartman • December 12, 2014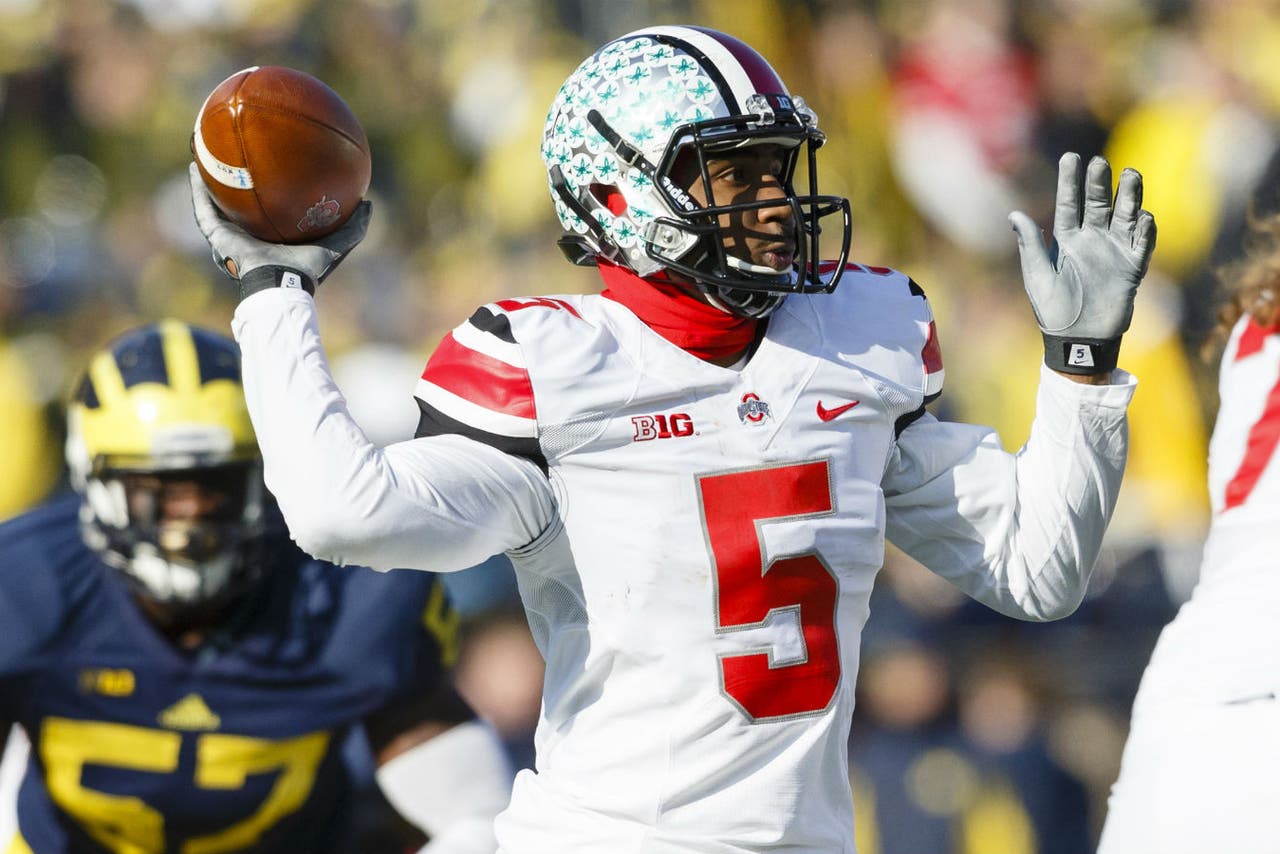 Amid speculation about whether or not Braxton Miller will return to Ohio State next season, the quarterback's father said his son plans to remain a Buckeyes "unless something drastic changes."
That was how Kevin Miller described the thinking to the Columbus Dispatch for a story published Friday on the paper's website.
"He loves Ohio State," the elder Miller told the paper. "So right now that's what the plan is, to come back and do whatever he can do to help the team make it to the playoffs again next year and win the title."
Braxton Miller was named the Big Ten's Most Valuable Player each of the past two seasons and expected to lead the Buckeyes again this fall, but a shoulder injury knocked him out in August.
In his place, redshirt freshman J.T. Barrett led OSU to a Big Ten East division championship and set several school and Big Ten records, but he was lost for the season to an ankle fracture in Ohio State's win over Michigan in the regular season finale. That opened the door for sophomore Cardale Jones to become the MVP of Ohio State's 59-0 drubbing of Wisconsin in the Big Ten Championship Game last weekend and left some to wonder what Miller might be thinking.
Miller will graduate later this month, and NCAA rules allow him to transfer and play right away at another school while attending as a graduate student.
He can also chose to enter the NFL draft.
"People just have to have something to write about or talk about, I guess," his father told the Dispatch. "Some of the stuff we've seen is just comical -- like I saw something about Arkansas, one about South Carolina. You can't control what people do, what people write. But we haven't talked to any of them."
He also told the paper Miller's rehabilitation from surgery to repair a torn labrum in his right (throwing) shoulder is continuing on schedule.
Early in the season when Barrett began to excel in Miller's place, Ohio State head coach Urban Meyer essentially scoffed at a question of whether or not Miller would reclaim the starting spot from Barrett next season, but Meyer later deferred the question after Barrett's play continued to improve.
OSU offensive coordinator and quarterbacks coach Tom Herman told the Dispatch now is too soon to answer the question of who would be the starter next year if Miller, Barrett and Jones are all in his position group meeting room.
"I think that's putting the cart way before the horse," Herman said.
With Jones at the helm, fourth-ranked Ohio State's season will continue Jan. 1 when the Buckeyes take on No. 1 Alabama in the Sugar Bowl as part of the first College Football Playoff.
Follow on Twitter @marcushartman
---