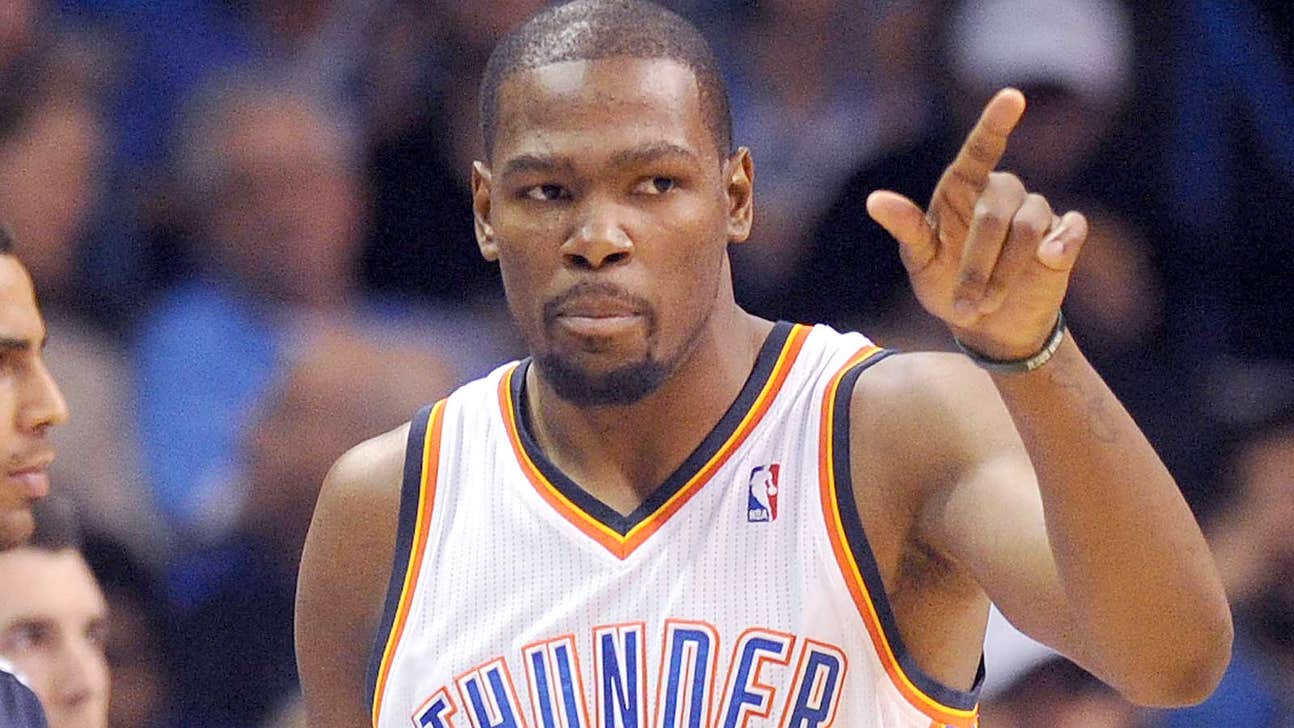 Report: Kevin Durant helps FOX camera operator who slipped
Published
Feb. 27, 2014 7:18 p.m. ET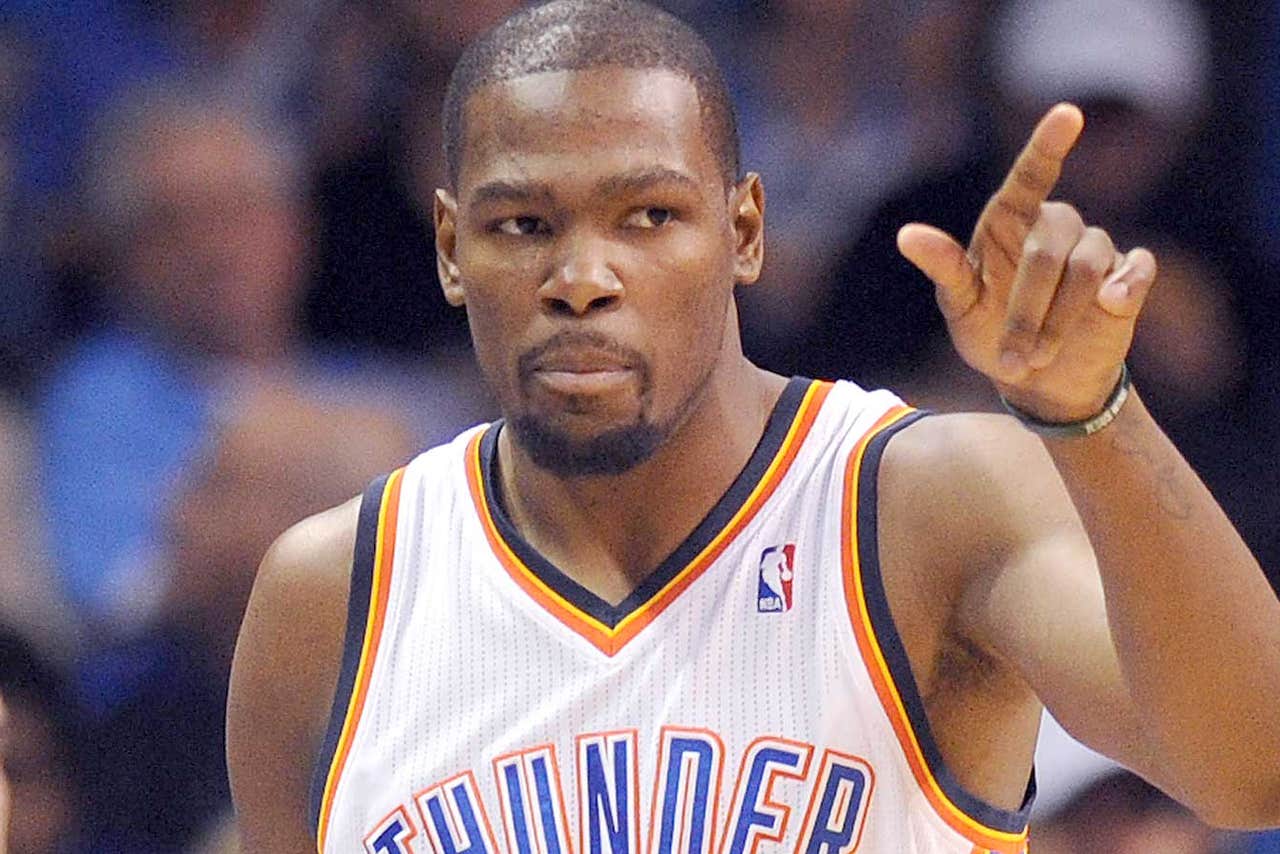 OKLAHOMA CITY -- Kevin Durant was so frustrated Wednesday night he kicked over a water cooler behind the team bench.

The Thunder went on to lose to the Cavaliers, their third loss in a row, and while Durant was certainly down about it, he was still able to help a stranger up.

According to a story on reddit.com, a camera operator for FOX slipped and fell on the stairs while exiting the building and it happened in front of Durant.

According to the person who posted it on reddit, mathan1234, Durant stopped, took the man to get an X-Ray at the Chesapeake Energy Arena facility, then waited for him while it was being done and gave him some ice for what turned out to be a broken finger.

When reached for comment, Thunder officials did not confirm or deny the story as of Thursday afternoon.

This is the second time this month a Thunder player has helped a stranger. Earlier this month, Serge Ibaka helped a man who had fallen off his bicycle outside a local mall.


---