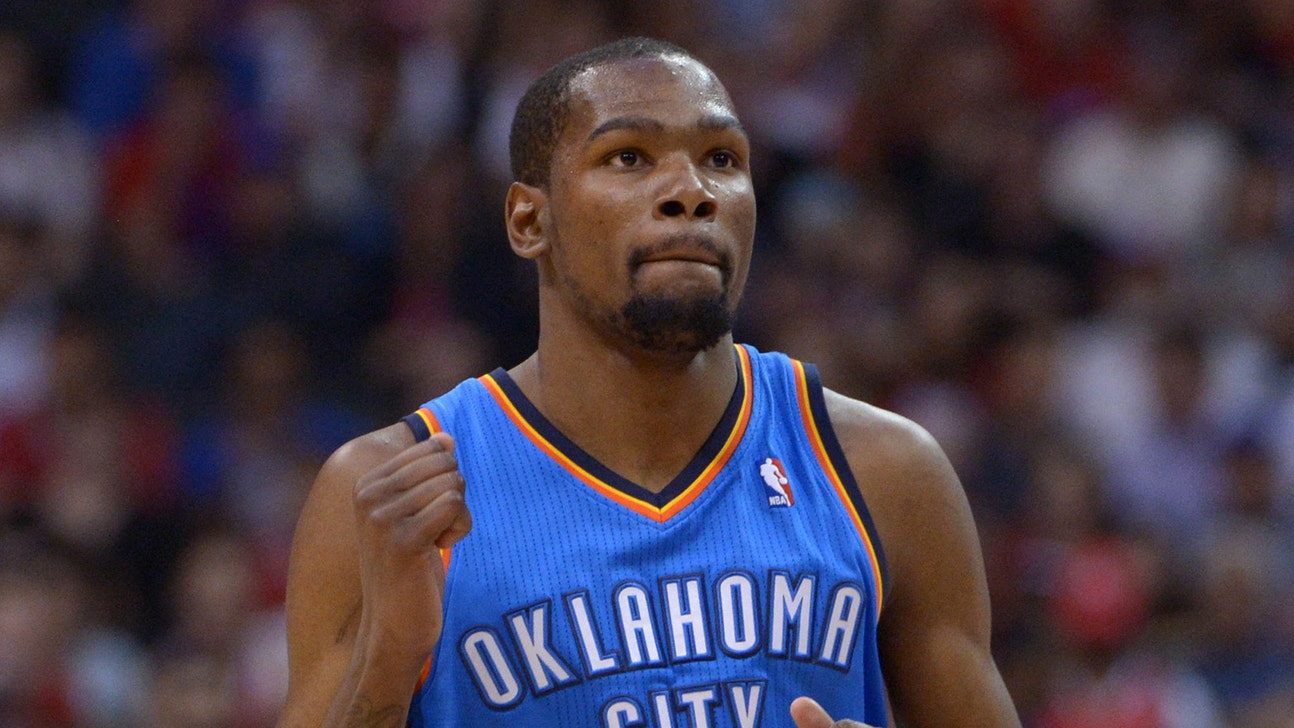 Report: Durant has deal with Under Armour
Updated
Mar. 5, 2020 1:29 a.m. ET

Kevin Durant's contract with Oklahoma City won't expire for two more years, but the Thunder forward may be on the verge of making another move.
Durant's seven-year deal with Nike that added up to $60 million is about to run out and the star could be signing with Under Armour.
"I'm just going to let my team be the ones who handle that behind the scenes, I guess," Durant told ESPN. "When you look at stuff like that, it's great problems to have because people want you for what you know and do on the basketball court, the work you put in, so I'm going to continue to put my work in, let them focus on that on the other end, and we'll come together at some point."
The deal with Under Armour could pay up to $30 million per year, according to the New York Daily News.
Under Armour is based in Durant's home state of Maryland.
Follow Andrew Gilman on Twitter: @andrewgilmanOK
---