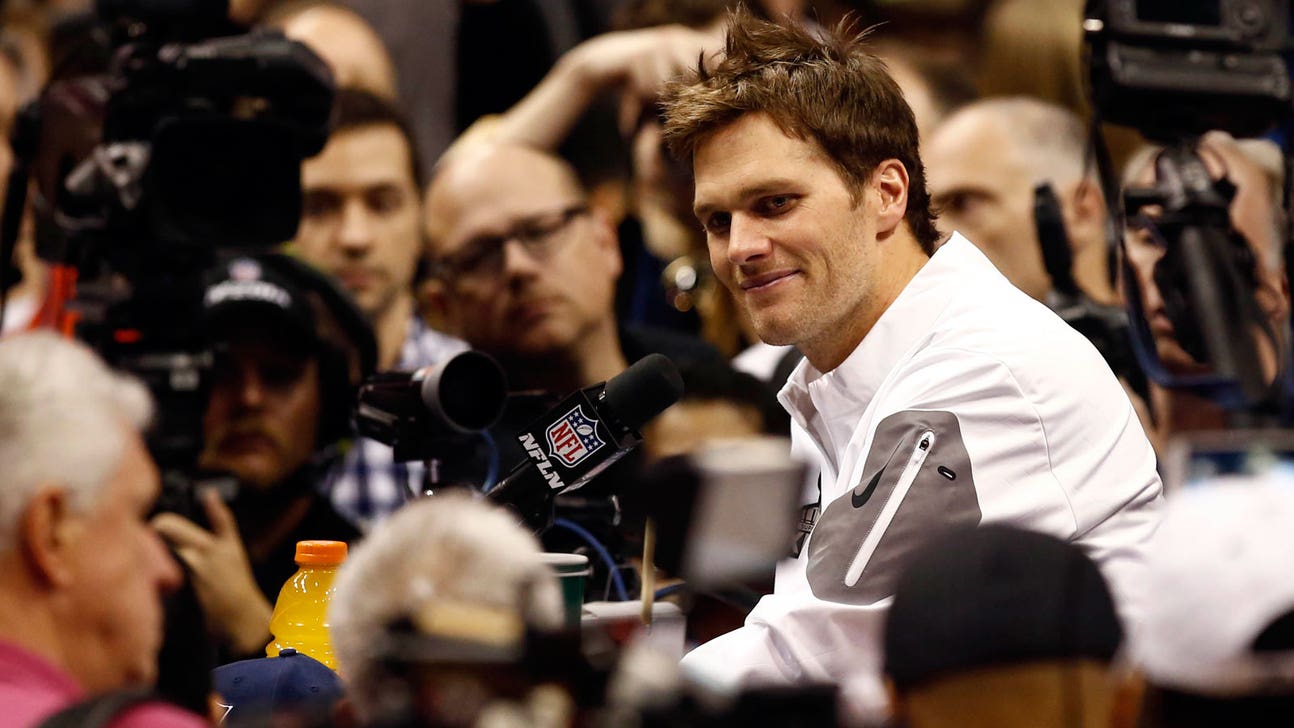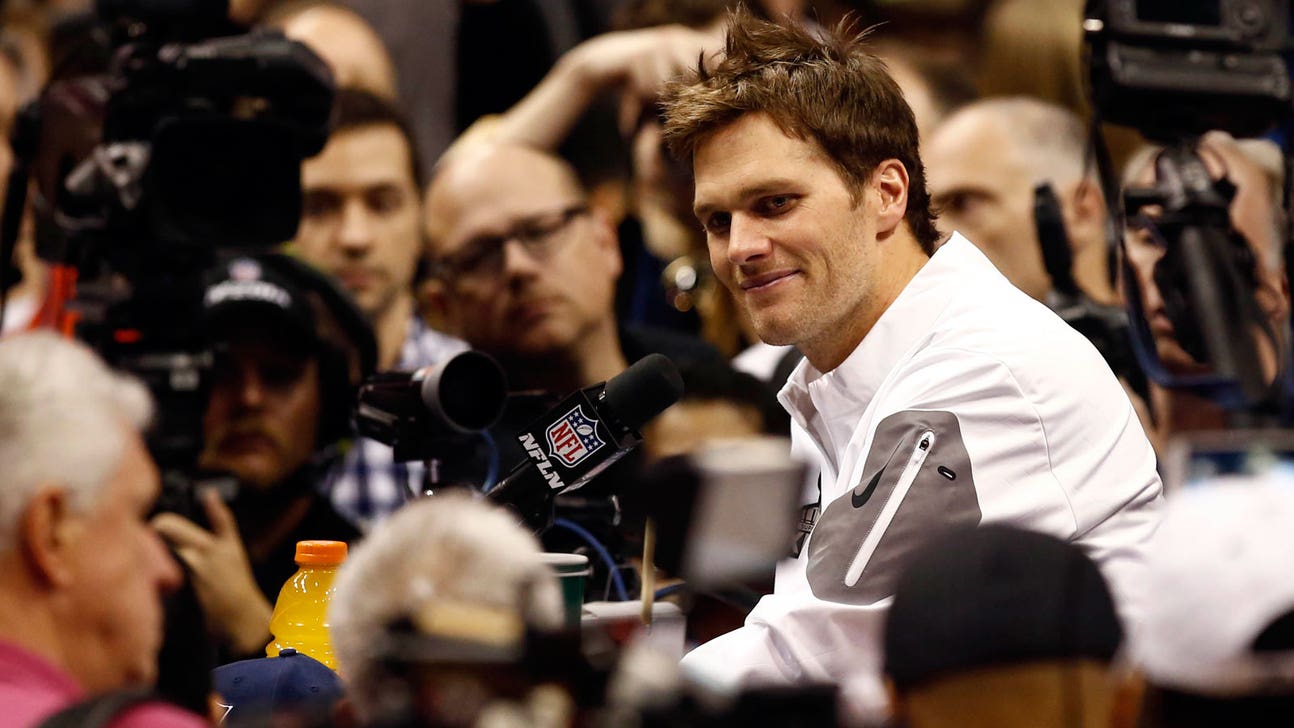 Regner: It's Tom Brady against the world -- again
Published
Jan. 30, 2015 12:27 p.m. ET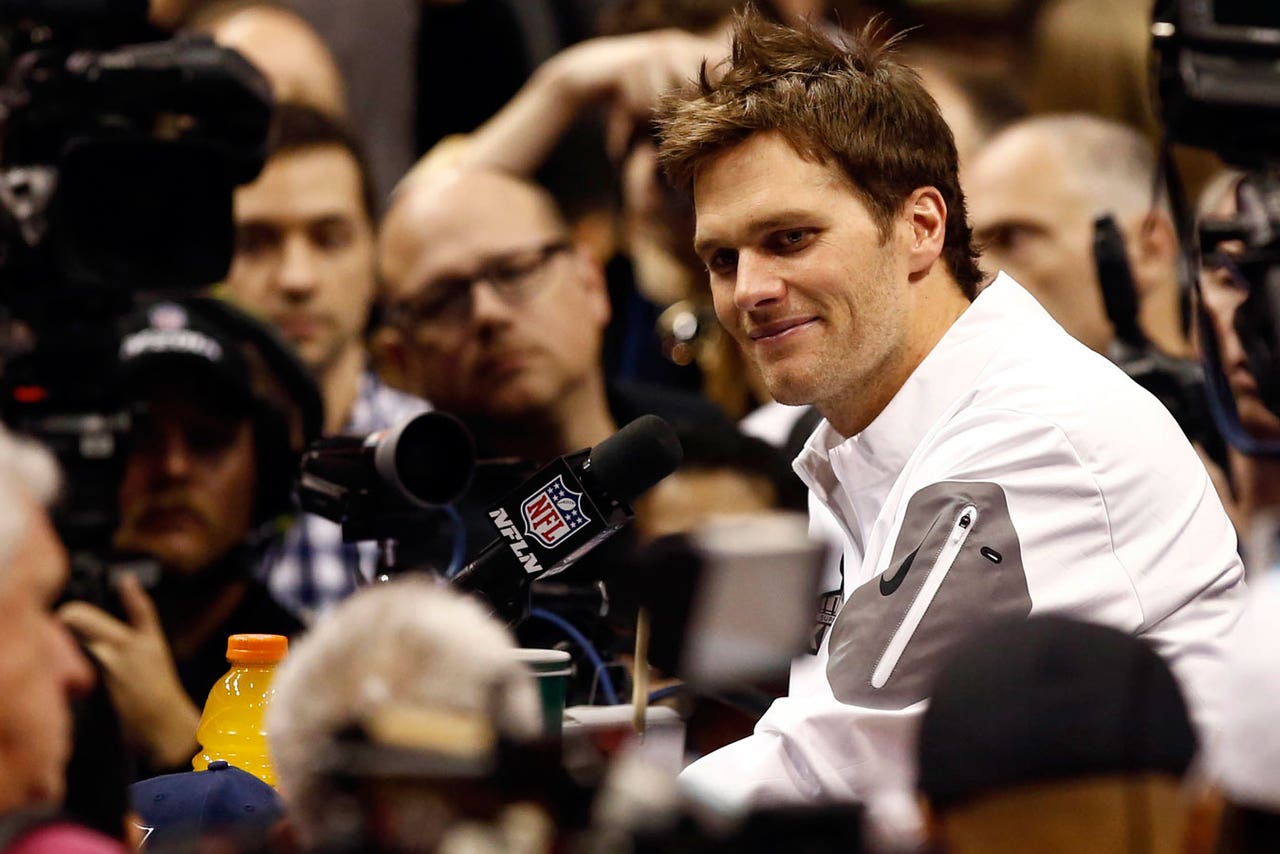 During his second season at Michigan, California native Tom Brady faced a crossroad: Should the little-used quarterback leave the Wolverines and transfer to Cal -- landing him much closer to home -- or stick it out and try to make his mark at Michigan?
It wasn't an easy decision. Brady had accumulated a lot of anxiety over his Michigan career and was wondering if his moment to lead the Wolverines would ever become a reality.
There was a tremendous amount of speculation that Brady was all set to go back to the West Coast, and even his head coach was convinced that he was long gone.
"When Tom Brady came in some time in his second year, he was talking about leaving," recalled former Michigan coach Lloyd Carr. "I thought for sure he was going to leave, and I told him, 'Wait until the end of this year. Finish spring practice and the season, and see how it goes.'
"He came back in to see me the next day, and I thought for sure he was going to leave, and he sat down in a chair right in front of my desk. He leaned forward and said, 'Coach, I'm going to stay at Michigan and am going to prove to you that I'm a great quarterback.'
"That was a toughness that you learned from. Here was a kid that was not going to be denied what he wanted to achieve. I've never been around a greater leader than Tom Brady, and we've had a lot of great leaders and captains here."
Brady became Michigan's starting quarterback as a junior and was named a team captain as senior.
Yet, it wasn't smooth sailing for Brady, especially as a senior, when he started every game but had to share snaps with much-touted sophomore Drew Henson.
It was a strange season. Brady would start the game, Henson would come in during the second quarter, and the one who performed better would receive the majority of playing time the rest of the game. At least that seemed to be Michigan's plan.
What I tend to remember was, Brady would play well, Henson would mostly struggle but make a play here and there, then Brady would end up finishing the game. If memory serves me correctly, Brady would mount theses comebacks that fell just short or would pull the game out in the final minutes.
Most media and Michigan fans thought that Brady should be the starter and Henson should be the backup, but you never heard that from Brady.
Every Monday during the season, Michigan has a press conference/luncheon for the media, and the head coach and selected players would be interviewed there.
Brady and Henson were always interviewed together. They would sit at a table side-by-side as we fired questions at each of them, but most of us wanted to talk to Brady.
I always sat in the front row, a little off to the left, and asked the same question week after week: "Tom, with all due respect to Drew, what more do you need to do to prove that you're Michigan's No. 1 quarterback?"
He would always look over at me and nonchalantly reply, "That's not my decision. All I can control is my play and be ready when given the opportunity. This is about Michigan, not me"
His answer always made me think about the first time I interviewed him. Brady had committed to Michigan, and I called his house on a Saturday to see if he'd go on the radio and talk about why he chose the Wolverines.
He was a Wolverine for less than a week and was just a senior in high school at the time. We interviewed his dad first and then he put his son on the phone.
My radio partner and I were curious as to why a California quarterback who was also drafted as catcher by the Montreal Expos would venture 3,000 miles to play college football.
A teenaged Brady told us that he always wanted to take on the most difficult challenges. He was determined to leave his comfort zone of California and prove that he could lead a program as storied as Michigan.
Brady also said that regardless of the obstacles he might face at Michigan, he would see it through because if he gave up, he would be giving up on himself.
My co-host and I were both blown away at how intense and focused Brady was, considering he was in the 12th grade, but that's always been Tom Brady.
Throughout the years -- covering him in college, interviewing him as an NFL benchwarmer to his rise as one of football's all-time greats -- there has always been something simmering underneath Tom Brady.
It seems to be a desire -- fueled by his competitive nature -- to prove that he does belong, that he can vanquish all adversity and silence all his detractors.
On Sunday, amid the deflate-gate scandal, Brady will make his sixth start at quarterback in the Super Bowl. Once again, many will doubt his ability and label him a cheater, but that won't affect Brady's game.
As a matter of fact, he wouldn't want it any other way because once the game starts, it's Brady against the world. It's always been that way in his mind and always will be.
---