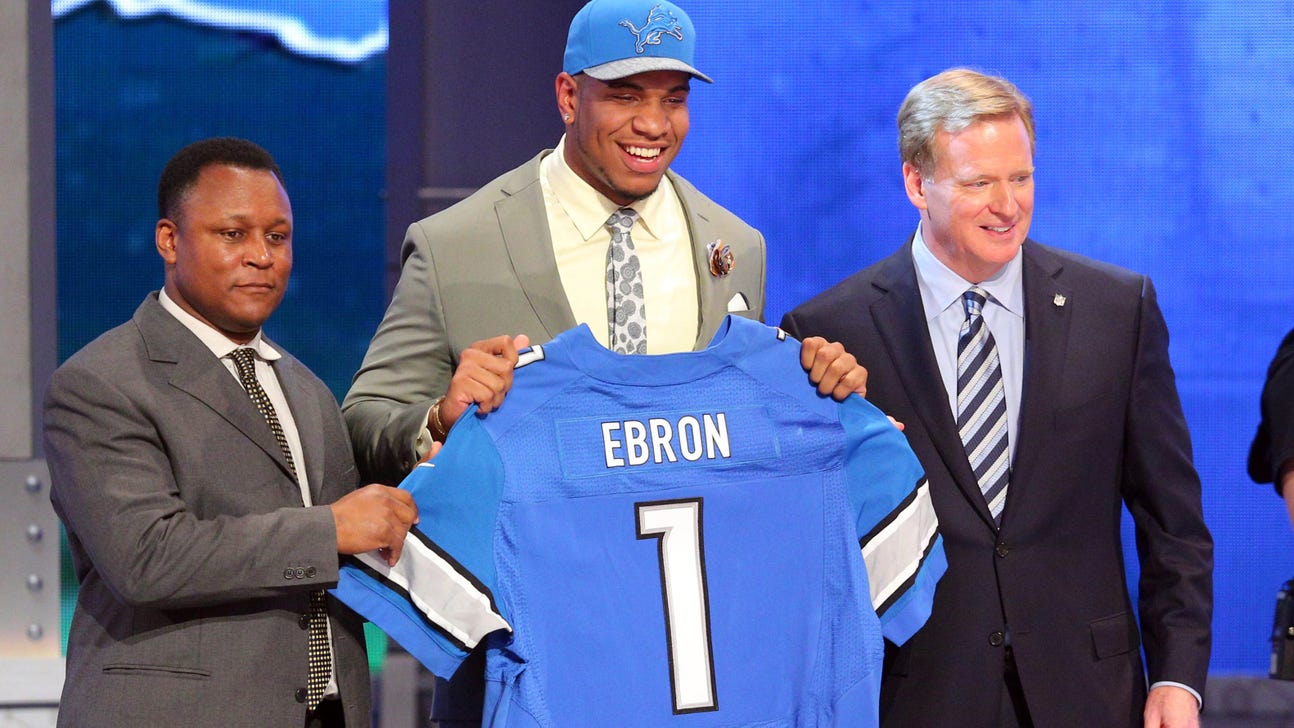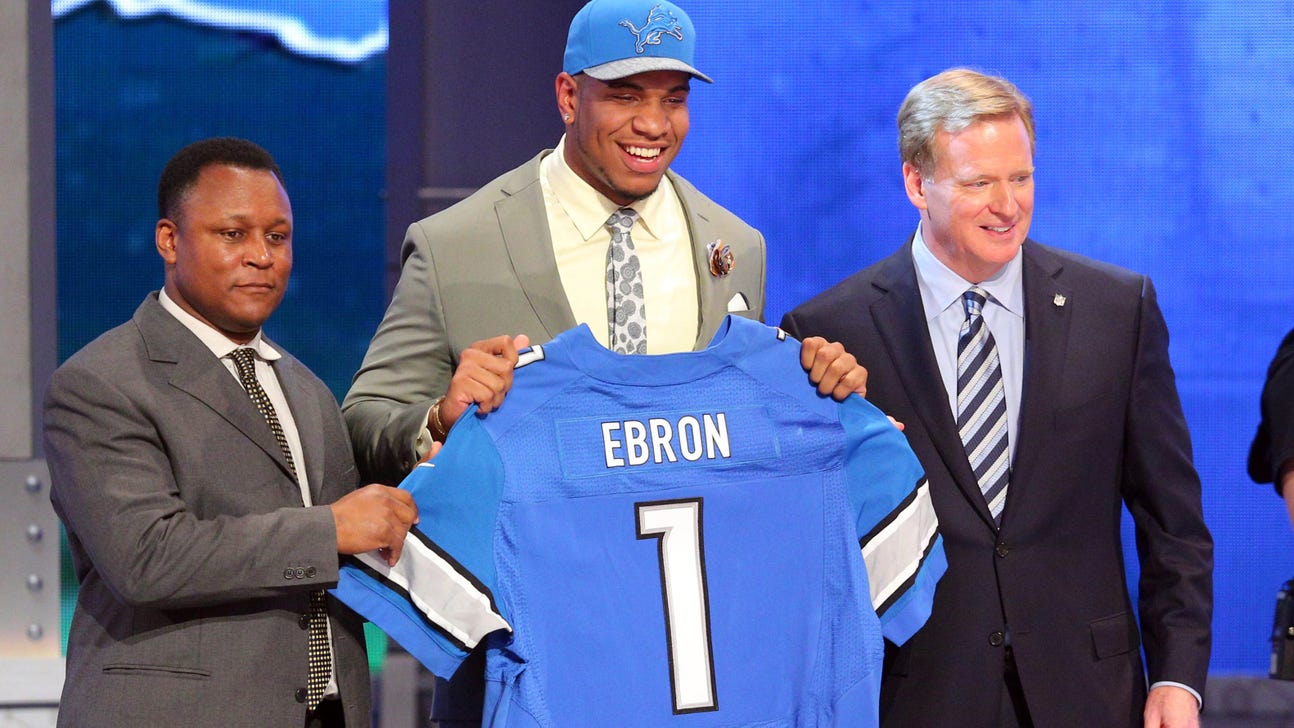 Regner: Ebron drafted to extend Megatron's career
Published
May. 13, 2014 11:06 a.m. ET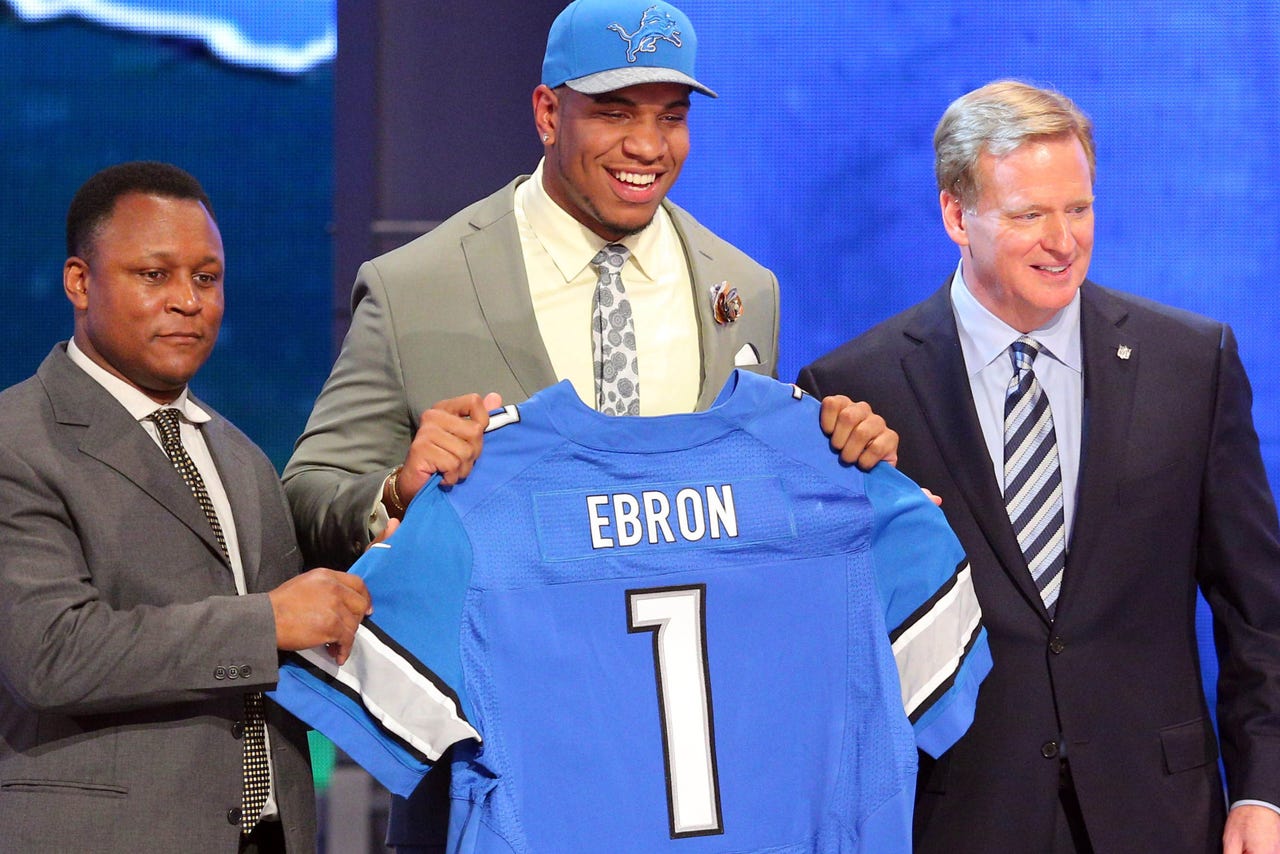 While the Lions' first-round draft pick of Eric Ebron is sliced and diced as to whether it was a brilliant selection or a questionable one, one factor has been lost in the discussion.
Tight end/receiver Ebron wasn't selected 10th overall Thursday to give Lions quarterback Matthew Stafford another offensive weapon. Ebron was nabbed to extend the career of Calvin Johnson.
Johnson might be the best receiver of his generation. Unfortunately for the Lions, they've struggled to build a reliable receiving corps around Megatron, which has caused his body to break down.
After last season, Johnson had a "minor scope" of his right knee and another surgery to repair a finger that -- according to Lions GM, Martin Mayhew -- was "pointing perpendicular from his body."
Both of these nagging injuries apparently plagued Johnson throughout last season, when he dropped 10 passes, missed two games and pulled out of his third consecutive Pro Bowl because he was so banged-up.
As terrific as Johnson is -- and he's one of the all-time greats at his position -- the body can only take a beating for so long before it begins to crash permanently.
With all due respect to last season's roster of wideouts, the drop off in ability between Johnson and his mates was a bottomless pit.
Signing free-agent Golden Tate was the first move to fix that, drafting Ebron was the second. And don't be too surprised if "Trader Martin" isn't done tinkering with his receiving corps.
Johnson will turn 29 in late September, and for a football player, well, let's just say that he's rapidly approaching old age.
Football is a brutal game, and when you have a supreme talent like Johnson, you have to give him every opportunity to succeed.
Look, Johnson is a difference-maker and creates matchup problems for opposing defenses throughout the NFL, but he's the Lions' only constant threat on offense.
When a play needs to be made, Reggie Bush often can't hold onto the football; Joique Bell also has difficulty holding onto the pigskin; Brandon Pettigrew struggles to make catches; and Matthew Stafford is too erratic.
That leaves, in many situations, a hurting Johnson as Detroit's one-man offensive show. Can you imagine the Lions' offense without him?
Detroit fans have had several great players to cheer over the years, yet management has been unable to put a consistent winner on the field.
The Lions need help in many areas, so I understand the angst the faithful feel when their most pressing need -- a shut-down cornerback -- seems to be continually ignored.
But for now, the Lions have just one truly gifted player, and he requires assistance. He needs contributions from teammates on the field to loosen up defenses and, even more important, to help keep him healthy.
In Lions Land nothing ever seems to go according to plan. We can never get a true handle on what they're thinking at the compound in Allen Park.
We've been told that Ebron is a hybrid player who commands the attention of opposing defenses. Hopefully, he can also give some relief to Johnson on the field.
Because it would be a crime to witness another Lions superstar player walk away from the game without a championship ring.
---