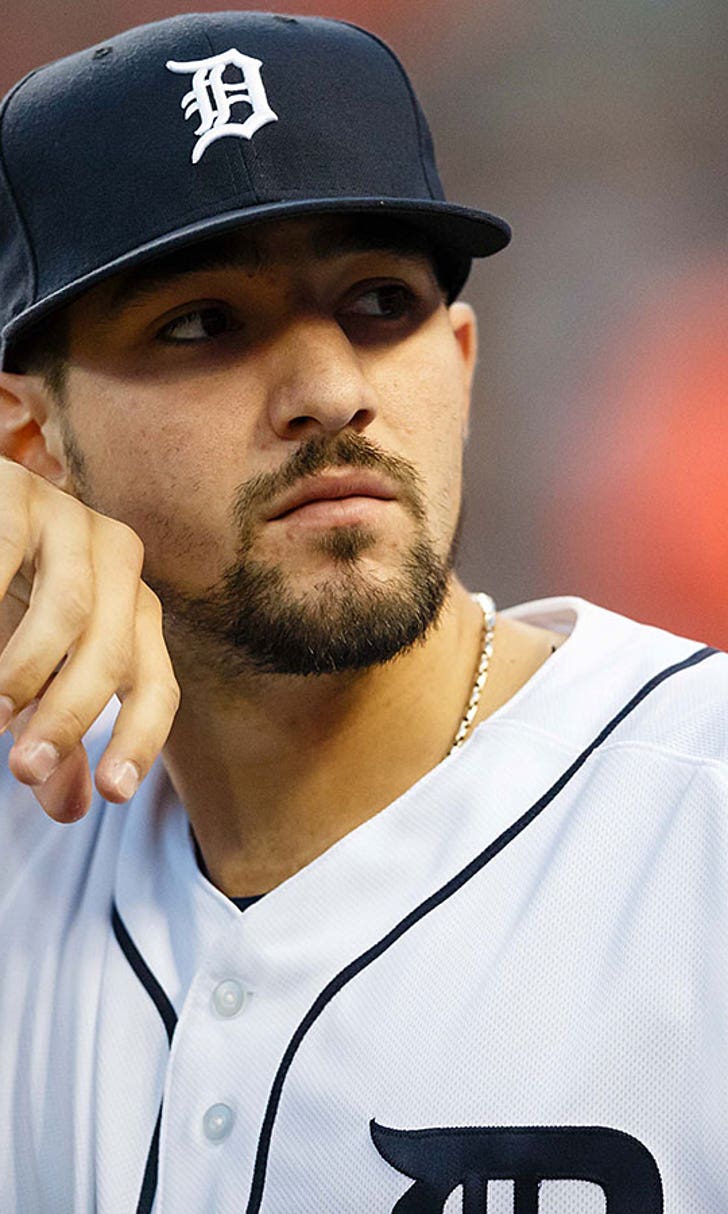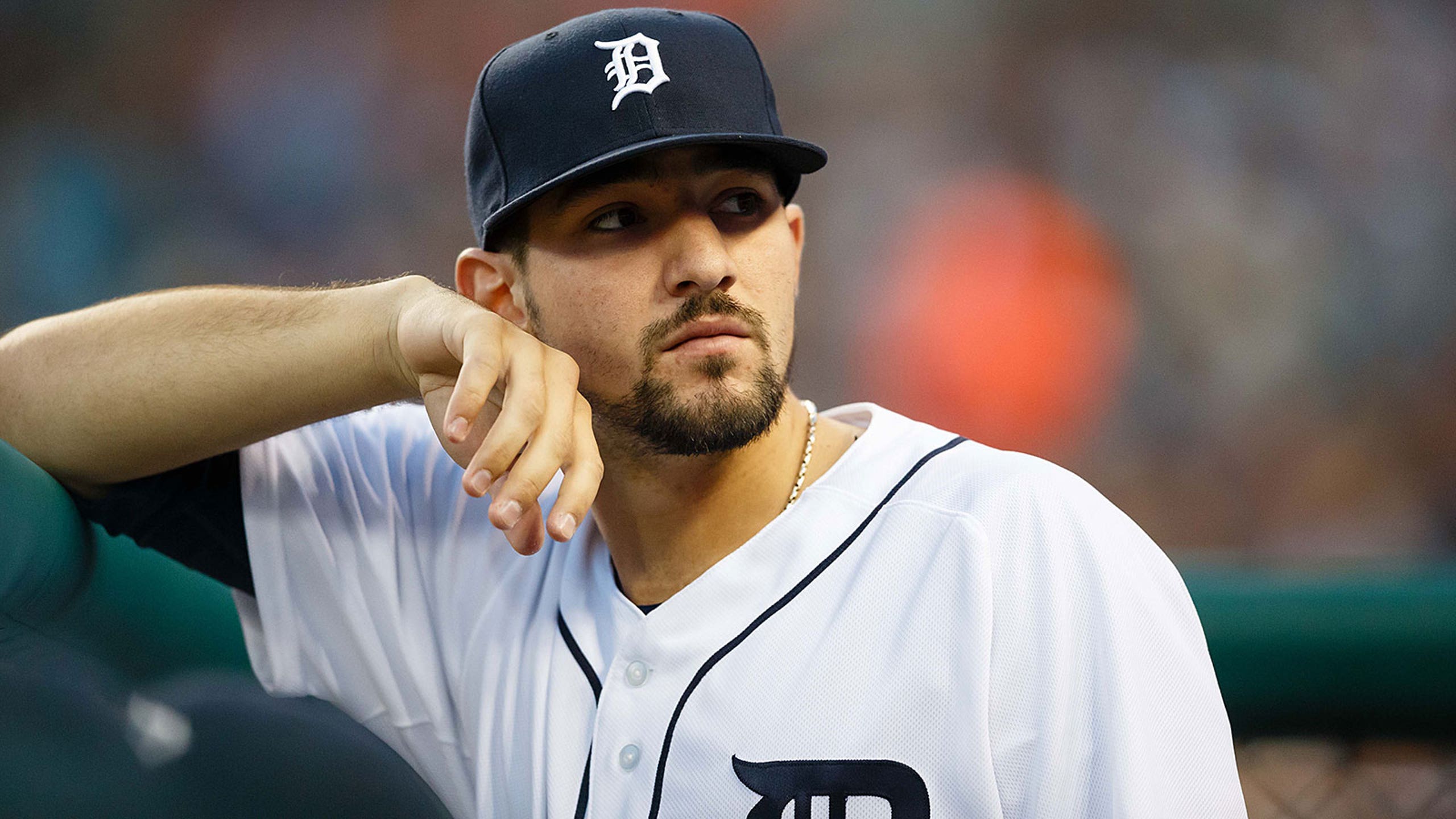 Regner: 'Can't-miss' Tigers prospects have dubious history
BY foxsports • February 2, 2014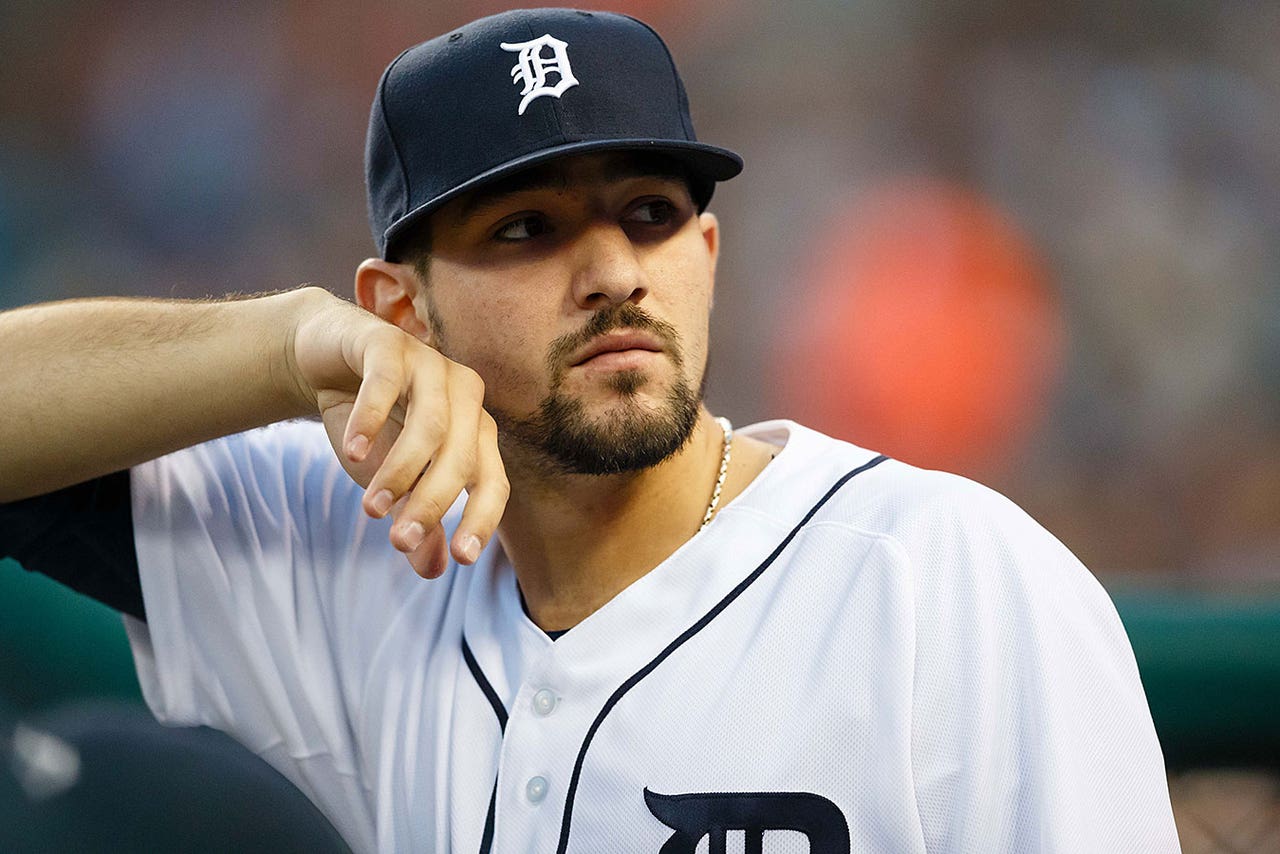 Whenever I think about Detroit's new third baseman, rookie Nick Castellanos, three former Tigers -- Chris Pittaro, Torey Lovullo and Scott Sizemore -- keep popping into my mind.
All three, like Castellanos, were at one time anointed can't-miss prospects, only to have short, unspectacular careers in Detroit.
Pittaro was a sixth-round draft pick for the Tigers in 1982. During spring training in 1985, Detroit manager Sparky Anderson called the switch-hitting infielder the best prospect he had seen in the last 15 years.
It was the kiss of death as Pittaro's Detroit career lasted 28 games. He was traded to the Twins in 1986, along with Alejandro Sanchez, for Dave Engle.
Lovullo was picked by the Tigers in fifth round in 1987 and, like Pittaro, was a switch-hitting infielder. After a brief call-up in September 1988, Lovullo entered spring training the following season with high hopes.
I remember that Lovullo suffered from being compared to Pittaro, a hyped-up prospect who probably wouldn't pan out. His Detroit career lasted 41 games.
He spent most of his time in the minors, even though the Tigers gave him ample opportunity to be an everyday player. In March 1991, they traded Lovullo to the Yankees for Mark Leiter.
The Tigers thought so highly of Sizemore, they chose not to re-sign second baseman Placido Polanco after the 2009 season. They preferred giving Sizemore, a fifth-round pick in 2006, the job for 2010.
Sizemore broke his left leg in September 2009. He was ready for spring training, though, and played second base for the Tigers to start the season. Mired in an 0-for-14 slump and hitting just .206, they sent him to Toledo in May 2010.
After that, Sizemore got an occasional call-up to Detroit, but never was able to recapture the organization's eye and was traded in May 2011 to Oakland for David Purcey. Sizemore's Tigers career lasted 65 games over two seasons.
What does this have to do with Castellanos?
Hopefully, nothing -- or maybe everything.
As much as I'm eager to finally see Castellanos as an everyday player in Detroit, my pessimistic nature has dominated my thoughts, creating a really, really bad feeling that Castellanos will be a gigantic bust.
Most media members who have seen Castellanos play think I'm crazy. They all tell me that he's a much better player than Pittaro, Lovullo and Sizemore.
They tell me that he's a much better Travis Fryman, if I'm set on trying to compare him to past Detroit prospects. Both Fryman (30th overall in 1987) and Castellanos (44th in 2010) were high draft picks.
But Fryman, a terrific Tigers third baseman, played on bad teams with low expectations. Castellanos plays on a superb team with World Series aspirations, and everybody will be watching him..
Castellanos is considered one of the top prospects in all of baseball and has been impressive on the national stage, being named the MVP of the 2012 All-Stars Futures Game.
It's not just the Tigers that are high on him, I get that, but except for Matthew Stafford, there's not another Detroit athlete who has more pressure on him than Castellanos.
And in the past, when certain Tigers prospects got the can't-miss label, it hasn't always worked out quite like the original plan.
Good luck, Nick. I'm sure your three biggest fans are Chris, Torey and Scott.
---