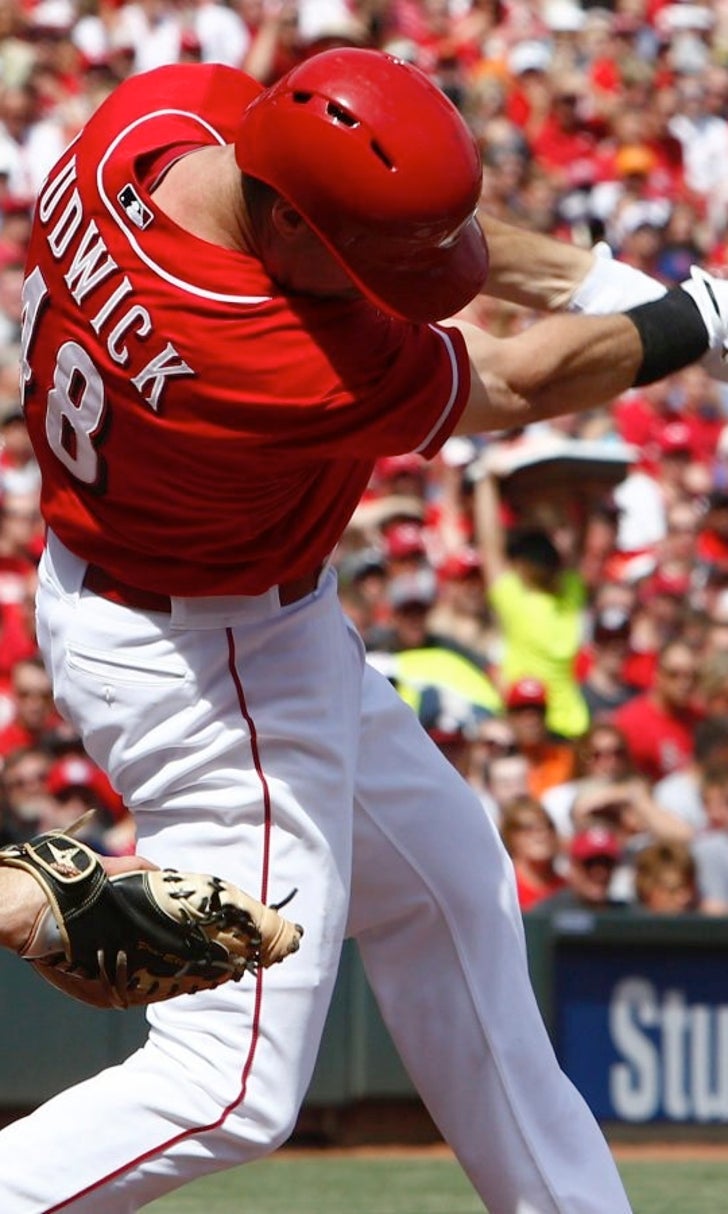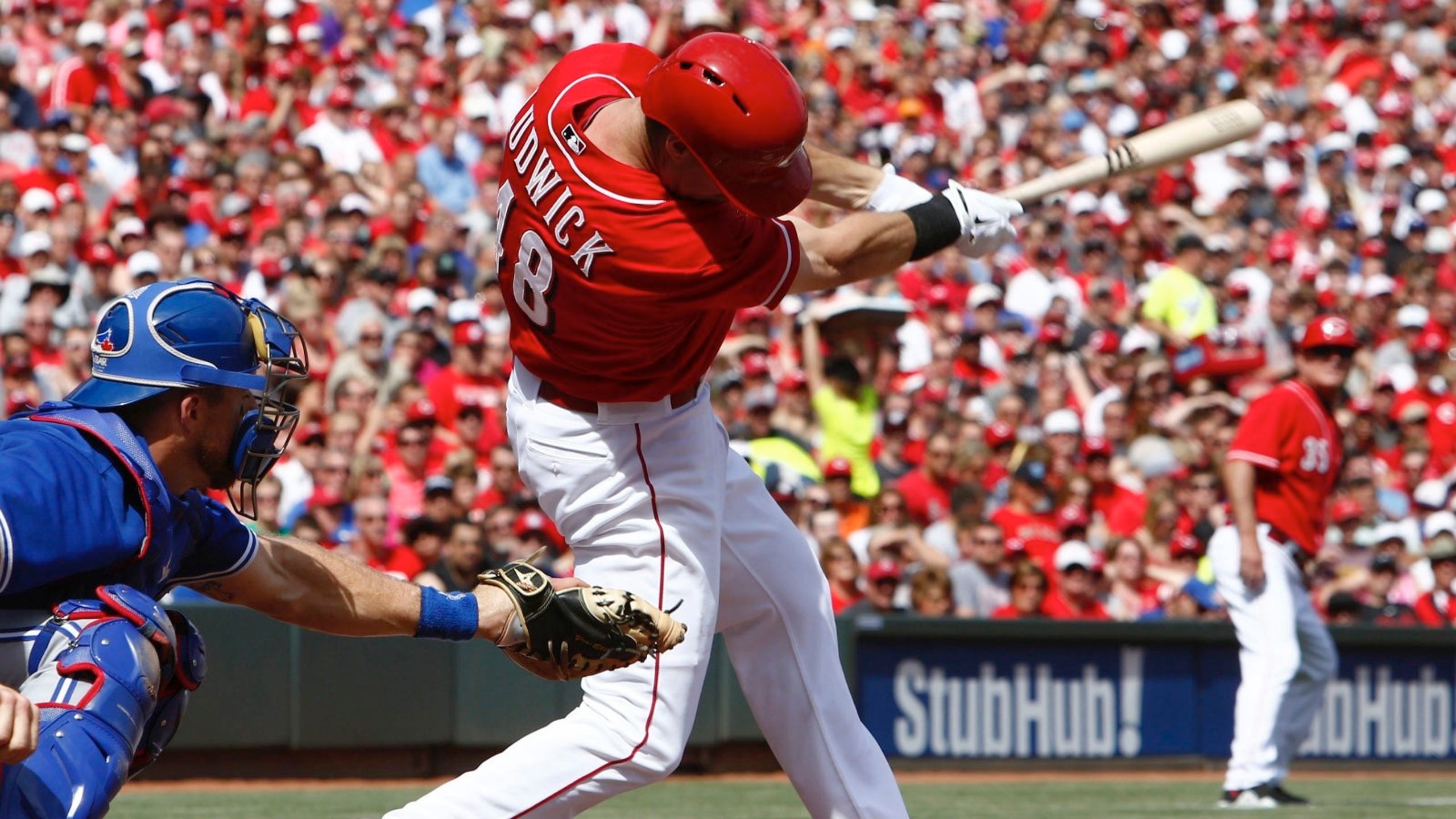 Reds notes: Options in play for left field
BY foxsports • December 8, 2014
SAN DIEGO -- Reds general manager Walt Jocketty said Monday night that he could be willing to wait until January or February to fill the vacancy the team has in left field.
"I still won't sleep until then but we could do that," said Jocketty while taking a break from meetings at Major League Baseball's Winter Meetings.
Jocketty said if he had his druthers he would prefer to sign a free agent player rather than make a trade and lose talent in the process but the Reds' current financial situation leaves him open to any possibility that might present itself. Whether they acquire a new left fielder via trade or sign a free agent, Jocketty and his staff began putting the pieces together well before they arrived at the Grand Hyatt.
"We worked last week in Cincinnati with my staff back there and talked about a number of different scenarios with different clubs," said Jocketty. "Today, I had a lot of our top evaluators in here so we met and talked about that today. We talked about trade possibilities plus free agent possibilities. Now hopefully in the next couple of days, we can start meeting with people that want to meet with us."
Left field has opened up after the Reds chose not to exercise their half of the mutual option in Ryan Ludwick's contract, instead paying him $4.5 million to become a free agent. They traded Chris Heisey to the Los Angeles Dodgers last week for pitching prospect Matt Magill.
A better free agent deal may present itself as spring training approaches than the options found at this point. The Reds have not yet had any formal talks with any free agents at these meetings, Jocketty said. They did pursue Michael Cuddyer and Torii Hunter, who eventually signed with the New York Mets and Minnesota, respectively.
Jocketty can't talk about specific players when it comes to trades because of tampering rules but he did say that multiple clubs have contacted him about the Reds starting pitching dilemma. Johnny Cueto, Mat Latos, Mike Leake and Alfredo Simon are all about to enter the final year of their contracts. Other teams know that, and they know the Reds are looking to cut back some of their payroll.
"I can't say anybody's untouchable in the circumstance we face, but obviously our goal is to try to retain all of them if we can," said Jocketty, "but if we're able to sign one or two to long-term deals where we could structure the contracts as such where it would help us financially this year, it's something we'd have to consider."
AXFORD TALK: Reports surfaced during Monday that the Reds are showing interest in free agent relief pitcher John Axford but Jocketty downplayed it.
"He was on our list earlier," said Jocketty. "It's something certainly not at the forefront."
Axford has pitched in 343 games since making his debut with Milwaukee in 2009 but has pitched for four teams in the last two seasons; the Brewers, St. Louis, Cleveland and Pittsburgh. He worked his way into the role of closer for Milwaukee, saving 106 of 120 opportunities but has just 10 saves in the last two seasons.
NO HALL FOR HOWSAM: Former Reds GM Bob Howsam was one of 10 candidates on the Baseball Hall of Fame Golden Era Committee's ballot but received no more than three votes as the committee declined to vote in any of the candidates for induction. A candidate needs to receive 12 votes from the 16-member committee that is made up of eight Hall of Fame inductees, four Major League Baseball executives and four veteran media members.
Dick Allen and Tony Oliva each missed election by one vote, while Jim Kaat received 10 votes. Howsam, Ken Boyer, Gil Hodges, Billy Pierce and Luis Tiant all received three or fewer votes.
Former Reds second baseman Joe Morgan, elected to the Hall of Fame in 1990, is part of the Golden Era Committee, which considers the contributions of players and executives to Major League Baseball between the years of 1947-72. The committee meets once every three years. It elected former Chicago Cubs third baseman Ron Santo as part of the 2012 Hall of Fame class.
"I think there was a very, very healthy conversation on each candidate, the pros and cons," said Pat Gillick, a 2011 Hall of Fame inductee after spending 27 years as the GM in Toronto. "And most of the conversation (Sunday) was on the very, very positive side of these candidates.  It's just unfortunate that one or two didn't get in.  I am disappointed."
Howsam was the Reds GM from 1967-78 and then again in 1983-84. He is considered as the architect of the Big Red Machine in the 1970s that won four National League pennants and two World Series championships in 1975-76. Morgan is one of three players, along with Johnny Bench and Tony Perez, as well as manager Sparky Anderson who were a part of those teams and were later inducted into the Hall of Fame. Prior to coming to Cincinnati, Howsam served as general manager in St. Louis and led the Cardinals to three NL pennants and two World Series titles.
Howsam was elected to the Reds Hall of Fame in 2004.
---