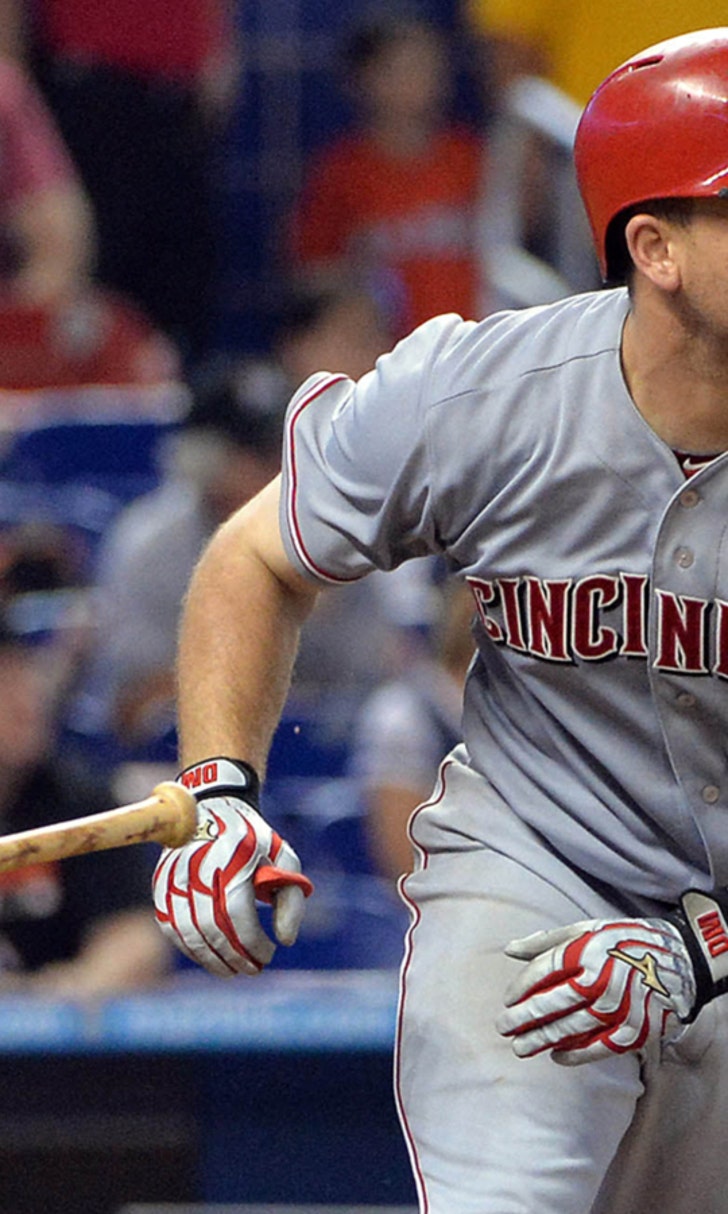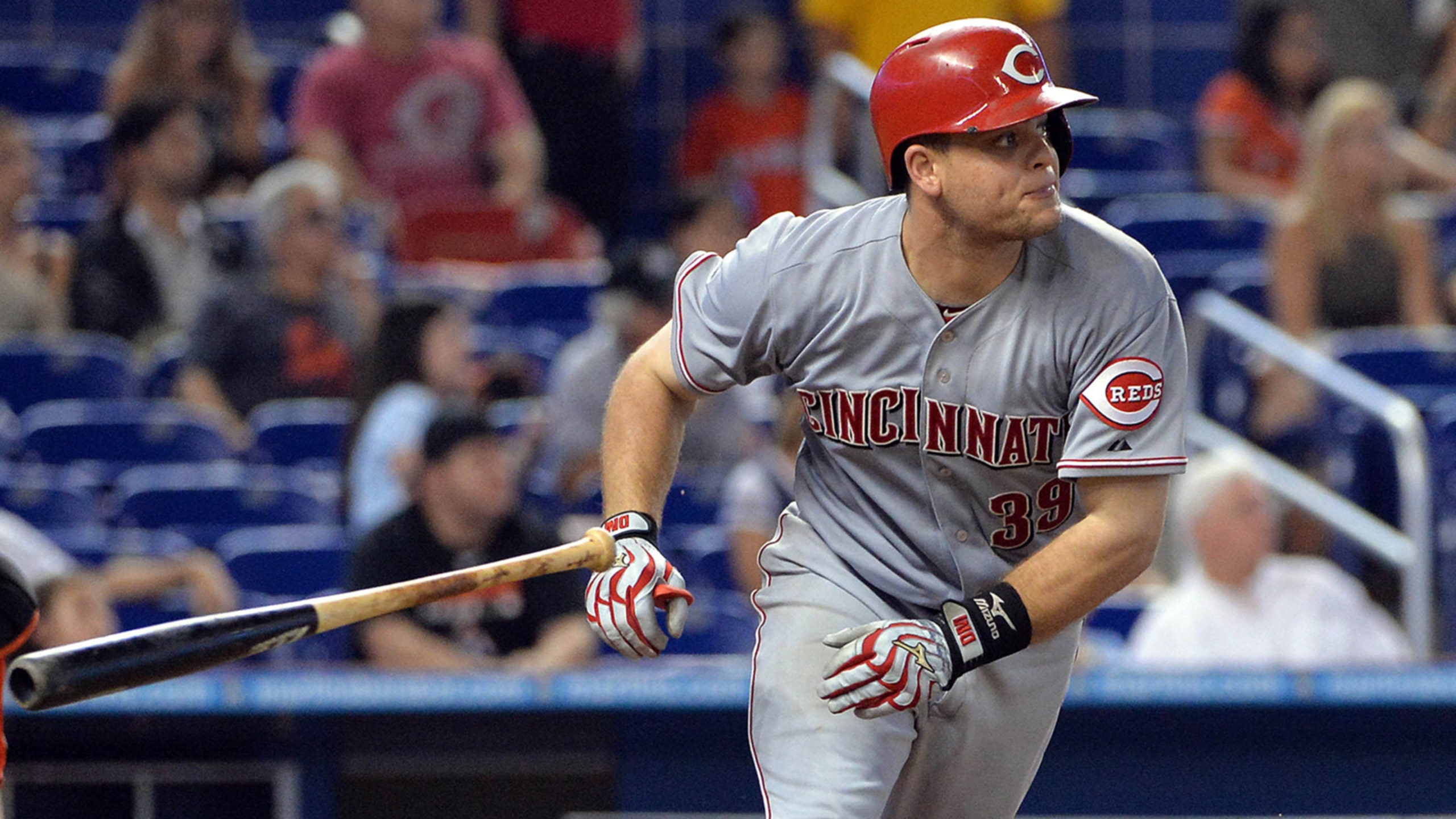 Reds looking to regain offensive mojo
BY foxsports • August 4, 2014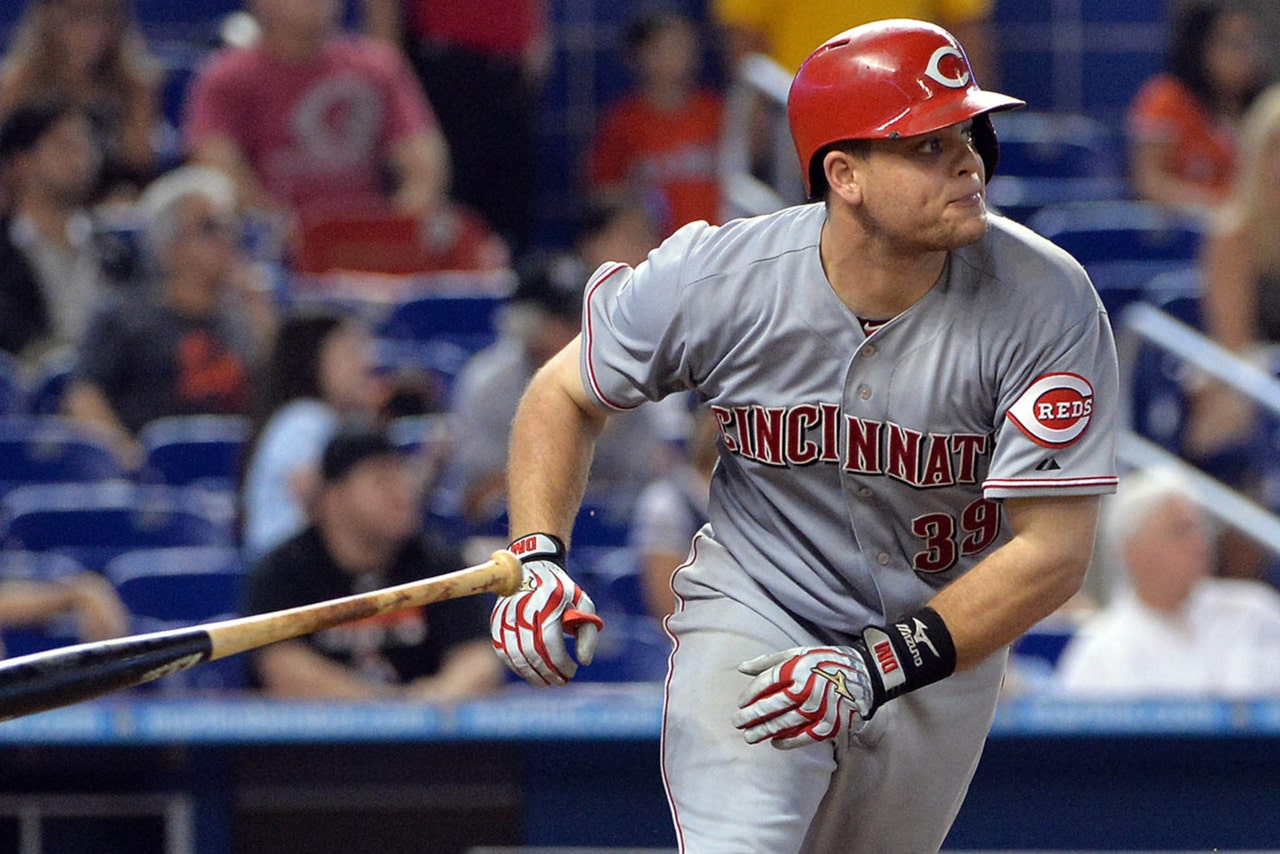 CLEVELAND -- Bryan Price lamented over the Reds' last homestand how the offense had lost its way. The approach at the plate wasn't as focused on the situation as he had come to see during a run up to the All-Star break, a run that saw the Reds cut what had been as much as an 8½ game deficit in the NL Central standings to just 1½ games.
Price saw too much swinging for the fences, too much pressing to hit the ball harder and farther than necessary instead of taking what was given.
He might have seen a reversal of approach over the last four games in Miami. The Reds won three of the four games against the Marlins, coming through in some clutch run-producing situations in the process. The seven runs scored Sunday in a 7-3 victory were the most the Reds have put on the board in their last 16 games.
It's just four games but it was a good sign.
"I felt we were swinging to pull and swinging to hit the ball out of the ballpark," said Price on Monday prior to the first game of a four-game, home-and-home series with Cleveland. "We should hit our fair share of homers but not with the approach of hitting homers. I believe we made a much stronger commitment to getting back to doing what we were doing so well in June and early July.
"I don't know what happened in those four days off but we kind of lost our feel and our approach and our mojo. Now it looks like it's headed back in the right direction."
Runs are likely to be at a premium Monday night against Cleveland starter Corey Kluber, who has built an 11-6 record around a 2.61 ERA. Kluber has allowed two runs or less in eight of his last nine starts, including throwing his first career shutout his last start against Seattle, and he hasn't allowed more than four earned runs in any of his last 22 starts.
The Reds didn't hit any home runs in spacious Marlins Park but went 11-for-37 during the series with runners in scoring position. Those numbers may be skewed by Sunday's 7-for-18 totals but the fact is that the Reds were able to get some key hits in key situations, like a 2-run single by Ryan Ludwick that proved to be decisive in Thursday's 3-1 opening win.
"Baseball is a game of stretches. If you're a .280 hitter you're not going to hit .280 every single month. You're going to have some good weeks, some bad weeks," said catcher Devin Mesoraco. "It just seemed that a lot of guys fell into bad weeks at the same time. That certainly makes it tough to score runs."
Mesoraco is hitting .344 in his last nine appearances. Todd Frazier has six hits in his last 16 at-bats. Brayan Pena has an eight-game hitting streak. Jay Bruce had a multi-hit game Sunday for the first time since July 12. The team still ranks last in the majors in runs scored (40), on-base percentage (.256) and slugging percentage (.292) since the All-Star break but is hopeful this bad stretch has subsided.
"I felt this past weekend we were able to put some good at-bats together and were able to get some hits with guys in scoring position and things like that so we'll see what happens," said Mesoraco. "We'll see if it carries over."
---