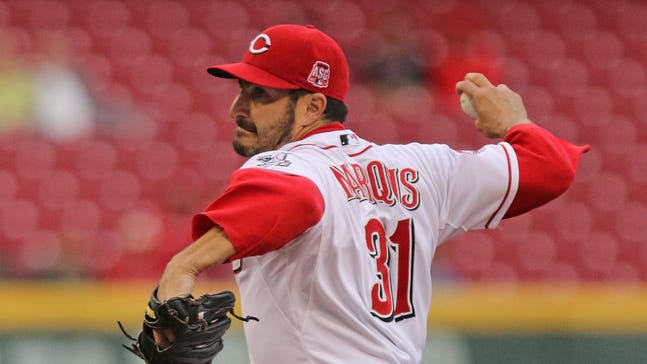 Reds look to bounce back against Braves
Published
May. 2, 2015 9:03 a.m. ET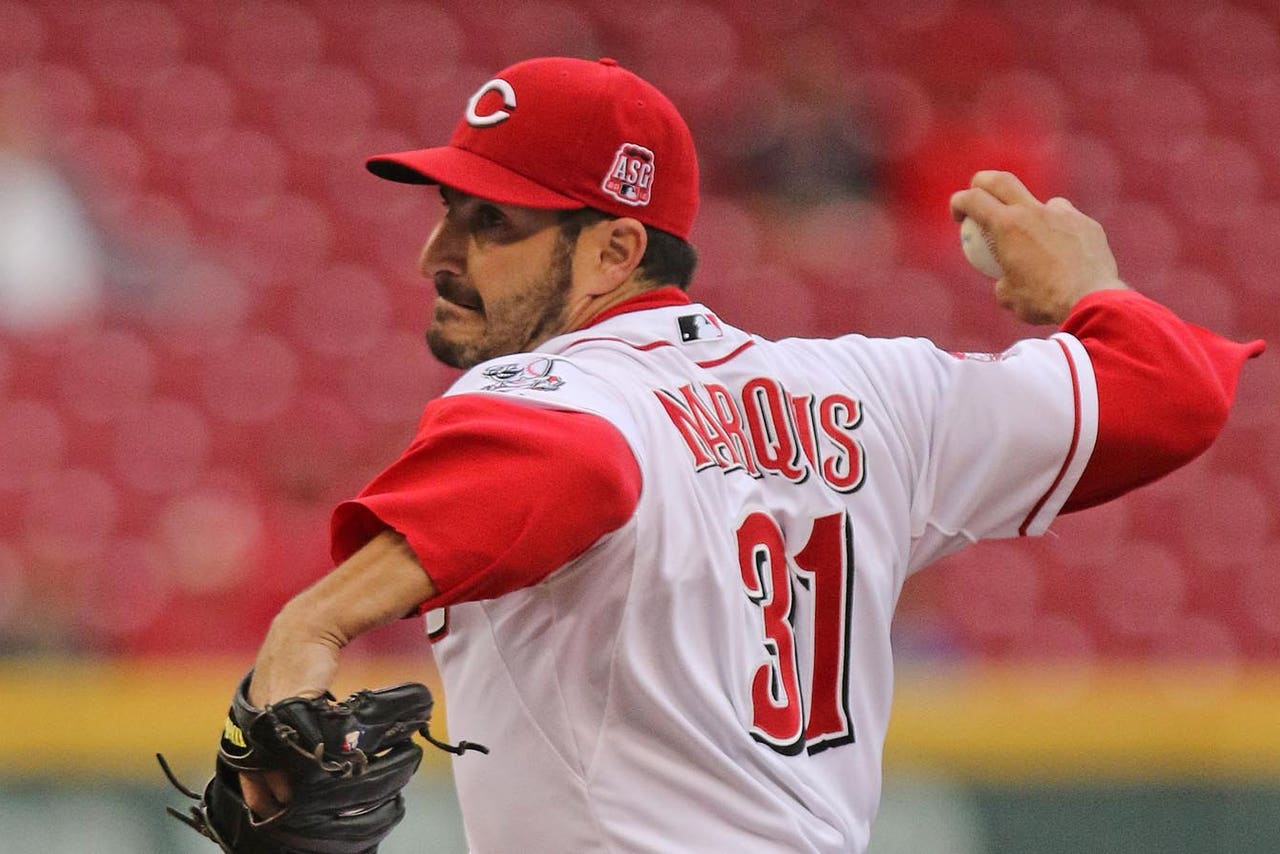 The Atlanta Braves may be in bit of an offensive rut, but they'll likely come out swinging with a matchup against Cincinnati Reds veteran Jason Marquis.
The Braves look to take advantage of Marquis' early-inning struggles Saturday night to win back-to-back games for the first time since the season's first week.
Atlanta (11-12) has plated nine runs while batting .193 in its last three games after combining for 20 runs and 30 hits in its previous two. The top three hitters in Friday's lineup - Nick Markakis, Alberto Callaspo and Freddie Freeman - were a combined 0 for 10 with four strikeouts and two walks and the team finished with five hits. The Braves managed to snap a three-game losing streak, however, as Kelly Johnson hit a go-ahead, two-run homer in the fifth inning - just his second hit in 11 at-bats - in a 4-3 victory.
"We wanted to come out here and give ourselves an opportunity to win this series so now we evened it up," said Eric Young Jr., who is 1 for 11 in his last five games. "We got the matchup tomorrow and got a chance to win this thing."
The Braves, who opened 5-0, could have an easier time offensively against Marquis (2-1, 5.48 ERA), whose 311 opponents' batting average is one of the highest in the NL. Most of the damage against the former Brave is coming early as opponents are hitting .387 off him with a .457 OBP their first time through the order.
The right-hander was able to work his way out of trouble after allowing seven hits and two walks Monday against Milwaukee. He allowed two runs over eight innings - his longest outing in nearly two years - in a 9-6 victory after recording a 7.20 ERA in his first three starts.
Markakis is 5 for 10 with a double against Marquis while Freeman is 2 for 6 with four walks.
In 10 career starts against Atlanta, Marquis has a 6.95 ERA - his highest against any NL opponent. That inflated ERA, however, mostly came from his first four starts. Since 2008, he has a 3.92 ERA against the Braves, last facing them in 2013.
The Braves counter with Eric Stults (1-1, 4.03), who limited Washington to two runs and four hits over 6 1-3 innings in Monday's 8-4 victory. The left-hander has 2.19 ERA in his last two starts without yielding a homer after recording a 6.30 ERA while serving up three home runs in his first two.
The Reds (11-12) failed to homer Friday after totaling 10 in their previous three contests, but Joey Votto managed to stay hot.
Votto had two more hits and is 6 for 13 with a homer and two doubles in his last four contests. He is hitless in his last 11 at-bats against lefties, however, and 2 for 7 with a double against Stults
Brandon Phillips, who missed Thursday's series opener due to an illness, is 4 for 8 in his last two games and 4 for 6 with a homer off Stults.
In two starts versus the Reds, Stults is 1-1 with a 1.42 ERA.
---