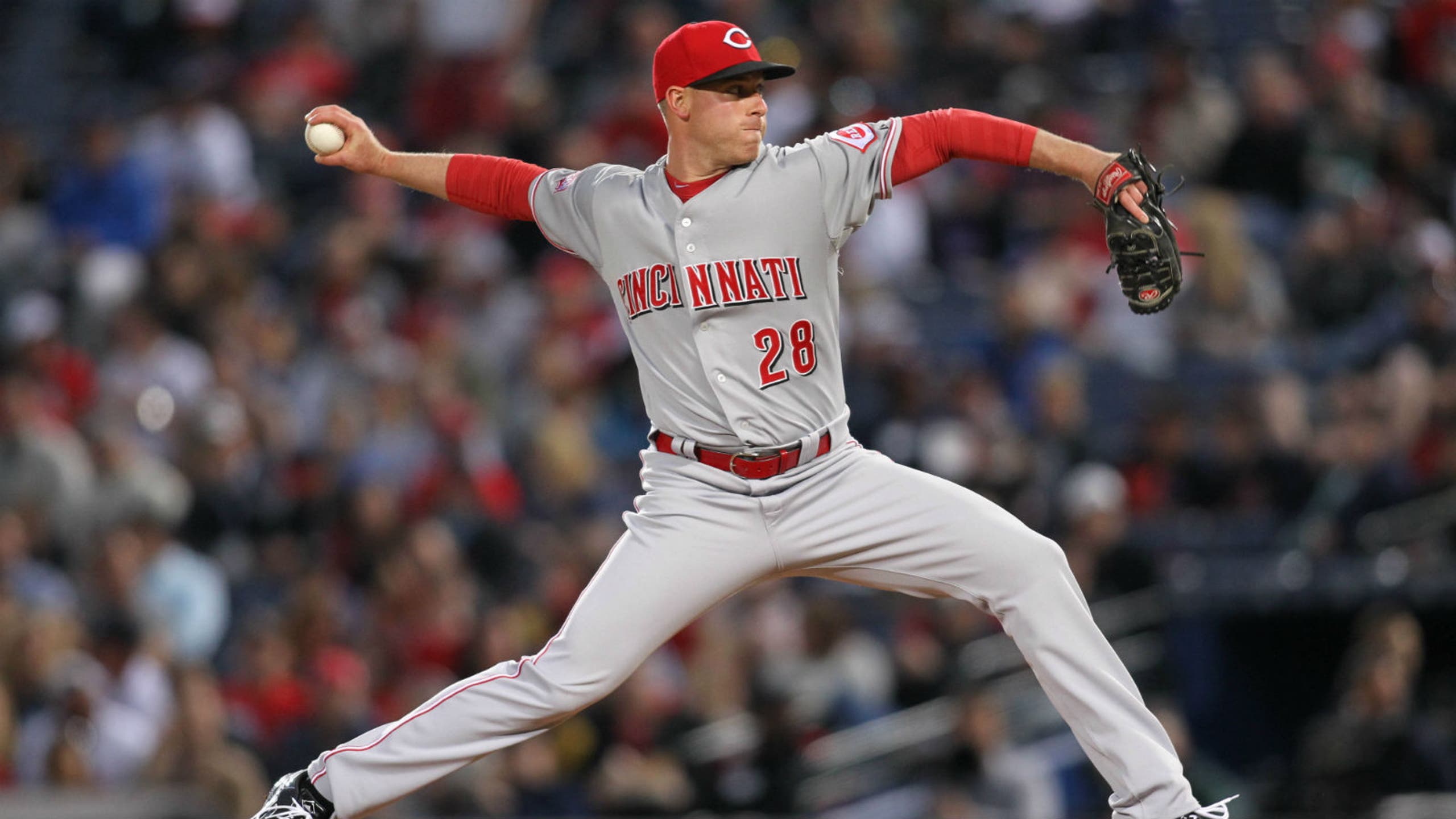 Reds going for split with Cubs
BY foxsports • June 14, 2015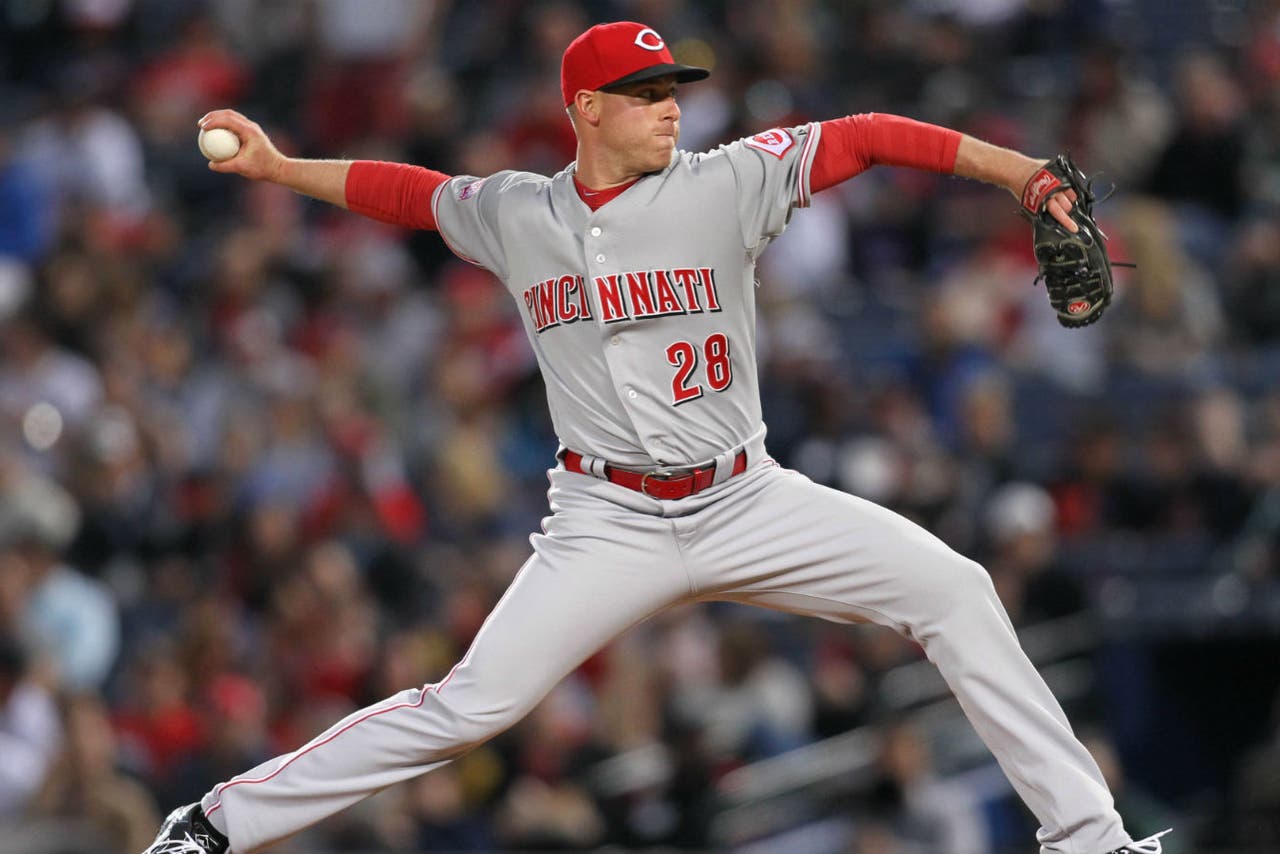 The starting pitchers for the Chicago Cubs and Cincinnati Reds in their series finale landed with their clubs this offseason by very different means.
The one riding a three-start winning streak isn't the one who signed a six-year, $155 million deal, while the one on a three-start losing streak isn't the one who was acquired in a modest trade.
Jon Lester and Anthony DeSclafani battle Sunday night at Wrigley Field with the Cubs seeking a third win in the four-game set, while the Reds continue to struggle on the road.
Lester (4-5, 4.25 ERA) is winless in four starts and has posted a 10.61 ERA in the last two after surrendering five runs and nine hits in 4 1-3 innings of Tuesday's 6-0 loss in Detroit, which matched his shortest outing of the year.
The only time the left-hander lost four straight starts was in 2010.
"I don't want him to feel like he got beat up (in his last start), because he didn't," manager Joe Maddon told MLB's official website. "It wasn't like he was making awful pitches, because he wasn't. He may not have been on top of his game, but I thought his stuff was pretty good early on in that game."
Lester has failed to get a decision while posting a 6.75 ERA in two starts against the Reds this season. He never faced them while in the AL.
DeSclafani (5-4, 3.53), who came from Miami in the Mat Latos deal, is unbeaten in four starts and his three straight wins have come after he earned a total of three over his first 14 starts in the majors. The right-hander gave up two runs and 10 hits in 6 1-3 innings of Tuesday's 11-2 home win over Philadelphia.
DeSclafani has done his best work on the road in his two seasons in the majors, going 5-2 with a 2.54 ERA as opposed to 2-4 with a 6.09 at home. He's 1-1 with a 2.45 ERA in three starts against the Cubs, two of which have come with the Reds. He yielded just one earned run over 12 innings in those outings.
Chicago's Anthony Rizzo (0 for 8), Starlin Castro (1 for 7) and Kris Bryant (0 for 3) haven't had any success against DeSclafani, but Miguel Montero is 2 for 4 with a home run.
The Chicago catcher also homered in Saturday's 4-3 walk-off win, giving him three in the last four games while going 7 for 15. He also has three home runs in his past four against Cincinnati while going 6 for 14 with seven RBIs in that span.
Bryant was 3 for 4 with three runs to give the rookie his second hitting streak of at least 10 games in his first 52 in the majors.
Joey Votto homered Saturday for the Reds and has seven while batting .357 in his last 15 contests.
Reds second baseman Brandon Phillips (groin) has been out of the starting lineup for three straight games, and it sounds like he could be out again Sunday.
"Until I see him make more explosive movements, I don't think he'll start," manager Bryan Price said.
The Cubs (33-27) have won nine of 11 against the Reds (28-33) dating to last season.
Cincinnati has dropped 11 of its last 13 on the road, averaging 2.8 runs. The Reds are 19-49 away from home since June 30 to tie Colorado for the worst road record in that span.
---