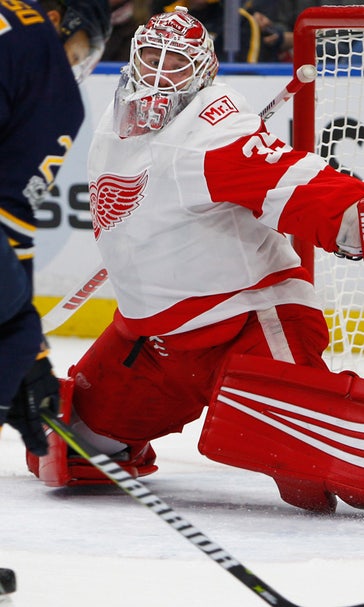 Red Wings drop fifth straight, 1-0 in Buffalo
October 25, 2017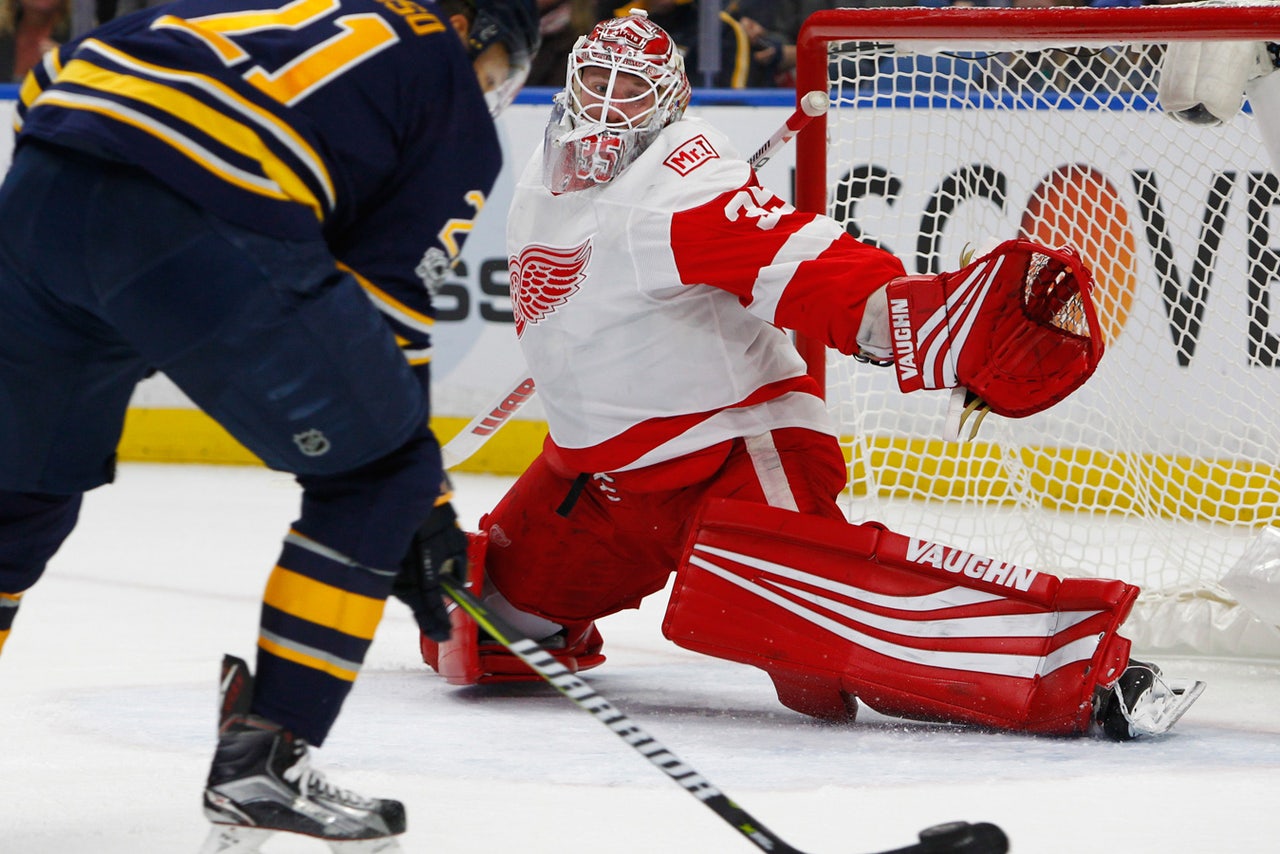 BUFFALO, N.Y. (AP) -- Benoit Pouliot has a way of making his goals count.

Three days after scoring his first of the season, Pouliot came through again to give the Buffalo Sabres a 1-0 victory over the struggling Detroit Red Wings on Tuesday night.

Robin Lehner made 32 saves in a shutout as Buffalo snapped a three-game home losing streak and improved to 3-5-2. Pouliot also scored in a 4-3 comeback win over Boston on Saturday.

"It's huge," he said. "Well, in Boston maybe the first period and the second wasn't our best, but we battled back and played the way we were supposed to play and we came back. Tonight we were good right off the bat. I think the first few minutes weren't there, but we took responsibility, we played hard, we back-checked. We played the way we wanted to play and it shows in the result."

Victor Antipin and Taylor Fedun each had an assist for Buffalo, which handed the Red Wings their fifth defeat in a row.

The win was the first at home for rookie coach Phil Housley. The Sabres won consecutive games for the first time this season.

"This team's been through a lot," Housley said. "They've had some tough starts they've had to battle through, but they've now found a way to win a tight game, which is really important. I think that's really going to help their confidence being in that situation again."

Pouliot scored with 10:15 remaining in the second period when he took the rebound of Antipin's shot and stuffed a wraparound behind goalie Jimmy Howard. Antipin's assist was the first point of his career.

Buffalo then held onto the lead for nearly 30 minutes.

With just more than three minutes left in the second, Lehner denied forward Martin Frk with a left pad save on a 2-on-1 chance. Lehner's shutout was the Sabres' first of the season and his first since last February.

"It means that we followed the game plan," Lehner said. "I said from Day One we have a good game plan, we've just got to do it."

Buffalo continued to struggle on the power play, going 0 for 4 to drop to 5-38 with the man advantage this season. Two of those power plays ended when the Sabres took penalties of their own.

Prior to Tuesday night, the Sabres had never beaten Howard in regulation. The veteran goalie still has never allowed more than two goals in regulation against the Sabres despite falling to 8-1-1 vs. Buffalo in his career.

The Red Wings have just one point in their last five games.

"The biggest thing is we need some guys to step up and make plays offensively," coach Jeff Blashill said. "I think we did the right things defensively. I think we did the right things work-ethic wise. We need some guys to step up and make plays."

NOTES: Detroit had three five-game losing streaks last season. ... Sabres center Jordan Nolan played in his 300th NHL game. ... Sabres forward Zemgus Girgensons and defenseman Justin Falk both skated with the team for the first time since getting injured Oct. 5. Both are day to day, according to Housley. ... Howard has permitted four goals in his last three games against the Sabres, including one-goal efforts in his past two trips to Buffalo. ... Red Wings forward Dylan Larkin was held without a goal for the ninth straight game. He has just one goal this season after combining for 40 in the previous two seasons. ... Red Wings forward Andreas Athanasiou joined the team and will practice Wednesday. The 23-year-old agreed to a one-year contract last week.

UP NEXT

Red Wings: At the Tampa Bay Lightning on Thursday night in the second of a three-game road trip.

Sabres: At the Columbus Blue Jackets on Wednesday night.
---